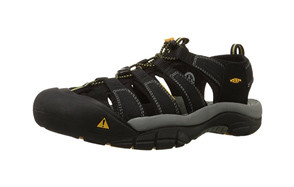 Keen Newport H2 Hiking Sandal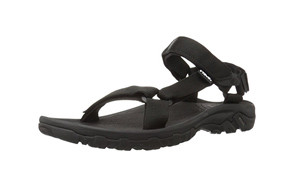 Teva Hurricane Xlt Sandal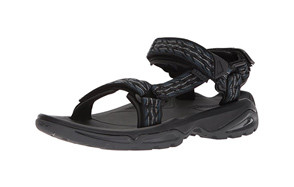 Teva Terra Fi 4 Hiking Sandal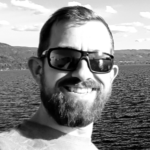 Ah yes, the call of the wild! Who can resist heading out on a little weekend hiking expedition, getting up close and personal with mother nature and exploring the wonderful national parks that form part of our scenic back garden?  If you're thinking about heading out in the Summer or trekking anywhere that's hot and humid then you probably don't want your feet encased in a pair of sweaty, heavy and restrictive boots for hours on end. This is where a pair of hiking sandals could be a fantastic investment, offering both the traction and support that you need but with more flexibility and comfort. Let's delve in and review some of the best around to accompany you and your feet on your next trailing adventure.
The Best Hiking Sandal
Hiking Sandals Buying Guide & FAQ
How We Chose Our Selection of Hiking Sandals
As always with our comprehensive and detailed buying guides, we thoroughly review all of the available options and put them through rigorous testing to be sure that they warrant our recommendation. We analyse customer feedback and reviews in order to pull together the best in category and aim to provide a real cross section that will suit all different budgets and needs. Not all hiking sandals are going to be appropriate for all situations and some will be more convenient than others so we try to recommend a good selection that provides plenty of scope and choice for you as a consumer.

Features To Look For In Hiking Sandals
As with a hiking boot, there are plenty of considerations and features to be looking out for in your hiking sandal. Your main concerns are most likely going to be those of comfort and support so review the material the sandals are primarily constructed from to ensure that you are getting the coverage you need with the flexibility too. If you know that you are going to be getting your sandals wet, whether that is because you intend going in or near the water or heading out in wet weather conditions, then make sure you've checked that your new sandals are fully waterproof. You also should be part particular attention to the grip and traction as again, support is everything and you don't want to realise too late into your adventure that your new hiking shoes really are not up for the ascent or the descent for that matter!
Things to Consider When Buying Hiking Sandals:
- Type of hiking
Clearly it is of the utmost importance to consider the type of hiking you are regularly going to be doing before investing in a pair of hiking specific sandals. As with all outdoor pursuits, your equipment choice is critical and it really does have to be fit for purpose. You don't want your toes getting bitten, either by a snake or by the frost so be sensible about how much hiking your do, where and when, the terrains you'll be covering and the weather conditions you'll be heading out in.
- Open design vs. Closed design
Even though you are buying a pair of sandals and not full overage boots you do still need to ensure that your feet are adequately protected, especially if you are likely to encounter any nasty creepy crawlies along the way! A good idea then is to opt for a sandal that has more coverage up front to protect your toes and has less towards the rear of your heel. That was you are getting the best of both worlds. The freedom and flexibility of an open style design but with some protection too. Generally, the most open design your shoe is, the more light weight it will be too.
- Sole
Look for something that is at the same time tough but has an element of flexibility. The sole of your sandals really is the core and backbone of your shoe so make sure that it has the adequate grip and traction so that you won't slip in wetter conditions or on rougher terrains. You might also want to invest in something that has been ergonomically designed so that it fits your foot just like a glove and really conforms to your shape. Comfort is king as they say and there is nothing worse than a pair of shoes that are uncomfortable and don't provide adequate cushioning or support. You need your walking shoes to provide a good amount of shock absorption, especially if you are wearing them for long periods of time and traversing across multi terrains. Let your shoes take the strain rather than your ankles and calves!
- Waterproofness
Chances are you will be in your hiking sandals for a good amount of time and you are more than likely to encounter water at some point whether that's from the heavens opening or some bubbling brook that you've chanced upon! You're also likely to want to wash your sandals occasionally too. So opt for a pair that are both waterproof, weather proof and splash proof and that have "Quick Dry" or "Washable" listed as one of their key features.
- Traction
This is super important if you are going to be tackling any remotely rough or potentially slippery terrain. Ensure that your new hiking shoes do have adequate grip to avoid any unwanted and nasty slips or loss of grip.
Hiking Sandals FAQ
Q: Is it safe to hike in sandals?
A: Yes, absolutely. As long as you have purchased from a reputable hiking brand and have checked the conditions of your proposed trail or hiking route to make sure that your sandals will give you the support and protection you need, then a sandal can be a great option for comfort. A new pair of sandals will be more flexible than a rigid boot too so won't take weeks of walking in just to break them in.
Q: When can I wear hiking sandals?
A: So you're not really going to be wearing sandals if you are scaling Mount Everest but a sandal is a great option for a more gentle trail and every day hiking needs especially where you might need to be a little more nimble on your feet! A sandal is less bulky and restrictive so they won't weigh you down the same as a boot either. They can be a particularly good option for wet monsoon style trails because they dry out really quickly and won't cause your feet to get all hot, sticky and sweaty either. If you are walking or doing trails in a stuffy and humid climate, then a pair of sandals could really be a godsend in keeping your feet fresher.

Q: Do hiking sandals provide support?
A: A pair of sandals is definitely not going to provide the same level of support as a boot and you definitely don't want to be wearing open toes anywhere you might encounter one of nature's deadlier creatures, like a snake for example!