Best Hiking Sandals in 2022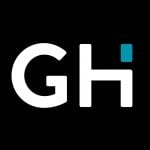 This product guide was written by GearHungry Staff
Last Updated
May 29, 2018
GearHungry Staff
GearHungry Staff posts are a compilation of work by various members of our editorial team. We update old articles regularly to provide you the most current information. You can learn more about our staff
here
.
GearHungry may earn a small commission from affiliate links in this article.
Learn more
Ah yes, the call of the wild! Who can resist heading out on a little weekend hiking expedition, getting up close and personal with mother nature and exploring the wonderful national parks that form part of our scenic back garden?  If you're thinking about heading out in the Summer or trekking anywhere that's hot and humid then you probably don't want your feet encased in a pair of sweaty, heavy and restrictive boots for hours on end. This is where a pair of hiking sandals could be a fantastic investment, offering both the traction and support that you need but with more flexibility and comfort. Let's delve in and review some of the best around to accompany you and your feet on your next trailing adventure.
The Best Hiking Sandal
Keen Men's Newport H2 Hiking Sandal
Kicking off the review we have a pair of sandals from Keen who just so happen to be one of the most popular of the hiking brands and it's no surprise as to why. They make excellent, very functional hiking shoes that come loaded with plenty of high-tech features with your utmost comfort and support in mind. The Newport H2 sandals will ergonomically support you walking for long distances for hours on end. They have great grip even in wet conditions and are completely washable and water resistant. The foot bed has been carefully designed to mimic the natural shape and flow of the foot and their trademark metatomical insole can be removed in case you need to replace with orthotics. Made from quality leather upper and with a superb traction sole, these offer an excellent choice for anyone serious about hiking.
Key Features:
Lightweight with a comfortable footbed and metatomical in-sole
Easy to wear, offers foot protection and stability in and out of water
Versatile and can be used on multiple surfaces
Easily washable and dries quickly
Specification:
Brand

Keen

Model

Newport H2-M

Weight

3 pounds
Merrell All Out Blaze Hiking Sandal
If you are really looking for dual purpose pair of hiking sandals that will serve you just as well on dry land as they will in wet conditions, then this convertible style pair from Merrill are the business. All Out Blaze Hiking Sandal would make the perfect pair to accompany you on all kinds of outdoor adventures and activities from hiking and camping to fishing and water rafting. They're waterproof, quick drying and light weight too. With their Vibram designed outer sole you shouldn't lose your footing either. They're super comfortable too with a generous width so great for larger feet. They manage to combine having heavy duty and solidly dependable characteristics whilst at the same time being comfortable. They're constructed from a waxy waterproof leather fabric upper with a generous and highly supportive synthetic sole.
Key Features:
Durable and strong, made of water-resistant leather
Inner fitted with anti-bacteria technology to kill odor-causing organisms
Has a synthetic sole for ultimate protection on rough surfaces
Lightweight with an easy lacing feature and breathable
Specification:
Brand

Merrell

Model

J65243

Weight

4 pounds
KEEN Unisex Kid Newport H2 Sandal
Built for all kinds of adventure, the Newport H2 is a great fit for water sports as well. It features a really cool curvy design and a custom fit build for various foot sizes and also offers a firm closure system made of elastic cords which makes for easy securing using its lockable clip. It's outsole is made of rubber, giving it added traction on various surfaces.
It also features a shock-absorbent midsole with EVA compression, giving users an added comfortability whilst hiking. The Newport also features an upper webbed of polyester for flexibility and a metatomical footbed feature for protecting your feet. It is an amazing travel gear any kid would love to get their feet in; even adults with small feet would appreciate the comfort this offers.
Key Features:
Comfortable metatomical footbed feature for ultimate foot protection
Lightweight, breathable and great for outdoor activities
Easy washable, dries quickly
Has a durable synthetic sole
Specification:
Brand

KEEN

Weight

1.75 pounds
Do not underestimate this sandal from Ecco, it has a truly unique tread and grip meaning it offer some serious support and stability. With over 10 million pairs sold, they know a thing of two about designing functional and sports style footwear. With fully adjustable straps you are in charge of the resistance so you really can look forward to an incredibly comfortable hike. The straps themselves are stretchy but sturdy which means that these sandals immediately feel like they belong on your feet. No taking hours, blisters to show, for your efforts breaking them in. The Yucatan sandals have also been designed to accommodate problematic feet so if your flat footed, no problem, these will really help support you. If comfort is key, then these are a great option for you. Featuring Ecco's receptor technology, the provide fully dynamic support and good levels of shock absorbing suspension.
Key Features:
Supremely comfortable and easy to wear
Versatile and great for problematic feet
Good support across multi terrains
Fabulous choice of colors to select from
Adjustable hook and loop strap design
Specification:
Brand

Ecco

Model

ECCO Men's Yucatan

Weight

2 pounds
Chaco Women's ZX2 Classic Athletic Sandal
A quality hiking sandal must come with great features you can trust on every occasion, and Chaco's track record of quality and comfort is evidenced with the ZX2 scandal. Chaco's Z-Strap shoes are widely used and accepted by many, and you can trust this Zx2 sandal to be worth your every dollar. It has a super comfy footbed made of textured polyurethane to guard against sliding and to cushion your feet.
Its strap can be adjusted and lockdown to fit your footwell and the sandals also feature a midsole built to lessen impact shock for the well-needed stability. Even for long-distance trekking, you can trust this sandal to protect your feet comfortably yet remain fresh, with its anti-bacterial blocker working to prevent the growth of odor-causing microorganisms. All in all, this sandal offers an incredibly great insole and outsole which add to the myriad of amazing features this sandal brings.
Key Features:
Polyester made, built to last
Thick rubber sole and polyurethane foot bead for traction dry and wet surfaces
Great for rocky surfaces and mountainous areas
Comes in various colors for every foot kind
Specification:
Brand

Chaco

Model

ZX2 CLASSIC-W

Weight

12 ounces
Keen Arroya II Hiking Sandals
Keen Arroya II Hiking Sandals are a seriously impressive pair of hiking sandals that really will stand you in good stead, no matter the terrain and conditions. They're a more closed design, especially at the front with the toes fully covered so are a good hybrid design between a shoe and a sandal to provide plenty of support. They also have vents for better circulation and to avoid your feet getting too hot or sticky which is a downside of a more rigid boot design. They feature a secure lace fastening system so you've no need to worry about losing your shoe if you do lose your footing. They offer a great level of support and protection with rugged good looks and comfort. These really do make a great all-rounder for anyone who regularly hikes and likes the challenge of moderate terrains combining good stability over a wide range of surfaces.
Key Features:
Solid, stable, durable and built to last
Secure bungee lace fastening system
Fully removable insole you replace with orthotic system
Patented rubber toe cap
Maximum breathability with side vent design
Specification:
Brand

Kenn

Model

Arroyo II-M

Weight

2.86 pounds
As a brand Chaco are at the forefront of footwear design and innovation with a conscience. This wrap around design style features their very own custom "adjust-em" design which is a series of fully adjustable straps to ensure comfort and consistent fit. The Z2 has a wrap-around toe loop that helps to keep your foot securely locked to the footbed. Very casual and sporty in design, this sandal is also quick drying and makes a great choice for the most adventurous pursuits. As with all Chaco branded shoes, this Unaweep sandal features their biocentirc footbed and comes complete with the official seal of approval from the APMA. On the surface of things not the most ideal of shoes for hiking due to their very open design but they are supremely comfortable and do offer a surprising level of support.
Key Features:
Sporty design with contoured footbed
Crisscross strap with adjustable buckle fastening
Function, fit, comfort and quality
Custom "Adjust-Em" Chaco fit
Fast drying fabric design
Specification:
Brand

Chaco

Model

Z2 UNAWEEP-M-M

Weight

1.6 ounces
Teva Hurricane XLT Sandal
This Hurricane design men's sports style sandal really has been built and constructed to be durable and dependable. The sole unit comfortably and ergonomically conforms to your feet and it has also been treated with anti-odour Microban zinc which helps to reduce any excess odours from hanging around for too long! The rubber outsole is made of Durabrasion which gives it plenty of traction whilst nylon shank provides plenty of rigidity and stability but still that all important level of comfort you need from a shoe that will spend hours on your feet. It's an open toe construction so not going to be suitable for a jungle trek but great for generally taking you from land to sea. It also comes in a wide range of fashionable colors so not only looks stylish but is high on comfort too.
Key Features:
Microban zinc anti-microbial protection
Soft Shoc pad for supers shock absorption
Nylon constructed shank for stability
Open toe construction
Durabrasion rubber for advanced durability
Specification:
Brand

Teva

Model

Hurricane XLT-M

Weight

2 pounds
Last but by no means least, especially on the style stakes, is the Uneek sandal from Keen. This is a lightweight but dependable choice that will go with you anywhere, whether that's a hike or just traversing across the city as part of your daily commute. The Keen Uneek brand is all about fusing style with performance to bring together exceptional looking shoes. As you'd expect, the Uneek comes in tone of stylish color options. It's a huarache inspired sandal with woven-cord upper and an drawcord lacing system. The rubber sole is comfortable and also non-marking. The Uneek's have been designed to match your mood, as well as your activities so you will find them in a great selection of contemporary and classic colors. These sandals are all about the outdoors way of life and will take you from the beach, to the mountains and back again to city living. It's what Keen have coined as the "Hybrid Life". Living, playing, adventuring and supporting the world around you.
Key Features:
Soft leather cords add a touch of style
Fully cushioned ankle support strap
Midsole comfort offers sneaker like support
Ethically produced and committed to the world around you
Anatomically designed microfiber footbed
Specification:
Brand

Keen

Model

UNEEK Mens-M

Weight

2 pound
Hiking Sandals Buying Guide & FAQ
How We Chose Our Selection of Hiking Sandals
As always with our comprehensive and detailed buying guides, we thoroughly review all of the available options and put them through rigorous testing to be sure that they warrant our recommendation. We analyse customer feedback and reviews in order to pull together the best in category and aim to provide a real cross section that will suit all different budgets and needs. Not all hiking sandals are going to be appropriate for all situations and some will be more convenient than others so we try to recommend a good selection that provides plenty of scope and choice for you as a consumer.
Features To Look For In Hiking Sandals
As with a hiking boot, there are plenty of considerations and features to be looking out for in your hiking sandal. Your main concerns are most likely going to be those of comfort and support so review the material the sandals are primarily constructed from to ensure that you are getting the coverage you need with the flexibility too. If you know that you are going to be getting your sandals wet, whether that is because you intend going in or near the water or heading out in wet weather conditions, then make sure you've checked that your new sandals are fully waterproof. You also should be part particular attention to the grip and traction as again, support is everything and you don't want to realise too late into your adventure that your new hiking shoes really are not up for the ascent or the descent for that matter!
Things to Consider When Buying Hiking Sandals:
- Type of hiking
Clearly it is of the utmost importance to consider the type of hiking you are regularly going to be doing before investing in a pair of hiking specific sandals. As with all outdoor pursuits, your equipment choice is critical and it really does have to be fit for purpose. You don't want your toes getting bitten, either by a snake or by the frost so be sensible about how much hiking your do, where and when, the terrains you'll be covering and the weather conditions you'll be heading out in.
- Open design vs. Closed design
Even though you are buying a pair of sandals and not full overage boots you do still need to ensure that your feet are adequately protected, especially if you are likely to encounter any nasty creepy crawlies along the way! A good idea then is to opt for a sandal that has more coverage up front to protect your toes and has less towards the rear of your heel. That was you are getting the best of both worlds. The freedom and flexibility of an open style design but with some protection too. Generally, the most open design your shoe is, the more light weight it will be too.
- Sole
Look for something that is at the same time tough but has an element of flexibility. The sole of your sandals really is the core and backbone of your shoe so make sure that it has the adequate grip and traction so that you won't slip in wetter conditions or on rougher terrains. You might also want to invest in something that has been ergonomically designed so that it fits your foot just like a glove and really conforms to your shape. Comfort is king as they say and there is nothing worse than a pair of shoes that are uncomfortable and don't provide adequate cushioning or support. You need your walking shoes to provide a good amount of shock absorption, especially if you are wearing them for long periods of time and traversing across multi terrains. Let your shoes take the strain rather than your ankles and calves!
- Waterproofness
Chances are you will be in your hiking sandals for a good amount of time and you are more than likely to encounter water at some point whether that's from the heavens opening or some bubbling brook that you've chanced upon! You're also likely to want to wash your sandals occasionally too. So opt for a pair that are both waterproof, weather proof and splash proof and that have "Quick Dry" or "Washable" listed as one of their key features.
- Traction
This is super important if you are going to be tackling any remotely rough or potentially slippery terrain. Ensure that your new hiking shoes do have adequate grip to avoid any unwanted and nasty slips or loss of grip.
Hiking Sandals FAQ
Q: Is it safe to hike in sandals?
A: Yes, absolutely. As long as you have purchased from a reputable hiking brand and have checked the conditions of your proposed trail or hiking route to make sure that your sandals will give you the support and protection you need, then a sandal can be a great option for comfort. A new pair of sandals will be more flexible than a rigid boot too so won't take weeks of walking in just to break them in.
Q: When can I wear hiking sandals?
A: So you're not really going to be wearing sandals if you are scaling Mount Everest but a sandal is a great option for a more gentle trail and every day hiking needs especially where you might need to be a little more nimble on your feet! A sandal is less bulky and restrictive so they won't weigh you down the same as a boot either. They can be a particularly good option for wet monsoon style trails because they dry out really quickly and won't cause your feet to get all hot, sticky and sweaty either. If you are walking or doing trails in a stuffy and humid climate, then a pair of sandals could really be a godsend in keeping your feet fresher.
Q: Do hiking sandals provide support?
A: A pair of sandals is definitely not going to provide the same level of support as a boot and you definitely don't want to be wearing open toes anywhere you might encounter one of nature's deadlier creatures, like a snake for example!
Sign Up Now
GET THE VERY BEST OF GEARHUNGRY STRAIGHT TO YOUR INBOX