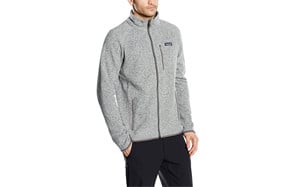 Men's Better Sweater Patagonia Jacket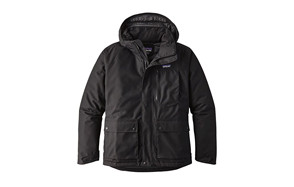 Patagonia Men's Topley Jacket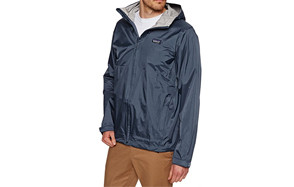 Torrentshell Patagonia Jacket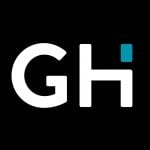 If you are remotely interested in mountain sports including climbing, skiing and snowboarding, then you will already be familiar with the Patagonia brand who excel in producing technical style clothing designed to meet your Alpine needs. Their range of clothing is exceptional when it comes to producing quality designed and manufactured garments with all kinds of trademarked and patented processes that provide unprecedented levels of water, wind and weather resistance. They are also a brand very much with a social and environmental conscience too and sustainability is one on their company watchwords. Here we review some of the best 15 jackets Patagonia currently has to offer.
The Best Patagonia Jacket
Patagonia Jacket Buying Guide & FAQs
What to consider when buying a Patagonia jacket:
There is nothing worse than being caught unprepared whilst you are out in the elements only to find that the jacket you are wearing is really not fit for purpose. You will very quickly learn the hard way when you get soaked to the skin in a tropical downpour and your jacket doesn't have moisture wicking and in fact totally absorbs the rain. Perhaps the temperature on the mountain face you are about to descend suddenly drops to some icy extreme and not only are you not wearing any base layer but your jacket doesn't have any insulation either. Yup, brass monkeys come to mind! So before you commit any budget towards buying a new jacket, think about the most important things like the activity you plan undertaking, the locality you'll be doing those activities in and what types of weather conditions you are most likely to encounter. So just to quickly re-iterate, before you dive in a buy a Patagonia, consider first:
Activity
Insulation
Comfort
Water Resistant vs. Waterproof
Weight
Construction
Design
Durability
Compressibility
Warmth
Wind Resistance
When you find the jacket that ticks all those boxes, put it straight into your basket and check the hell out before someone else snaps it up in your favorite color and size!

Patagonia Jacket FAQs
Q: Why Choose Patagonia Jacket: Patagonia And Environmental Activism?
A: If you want a jacket that is both highly technical and meets your demanding outdoor sporting requirements but that is also environmentally considerate then Patagonia is a natural choice. They are ultimately concerned with sustainability but at the same time supporting your performance. Using organic cottons and recycled materials, as a company they dedicate a large proportion of their time, service and also at least 1% of all their global sales to helping out grassroots environmental causes and groups around the world.
If exploring the world in which you live is as important as protecting it then Patagonia is the brand of choice.
Q: Which Insulation Is Right For You?
A: The insulation you ultimately go for will depend upon the activity you mostly have planned to be participating in when you are wearing your jacket. A down jacket for example will be lightweight, warm and supremely compressible but is likely to also be more expensive and unless it's been adequately treated with a water repellent coating, might not provide the level of water resistance you need for your chosen outdoor sport.
If you plan on trekking in more hot and humid conditions, then it's not so much insulation that you will be concerned with but more importantly plenty of ventilation and breathability.
So decide how and when you will be wearing your jacket and then select the most appropriate insulation to meet those requirements.
Q: Does Your Jacket Need A Hood?
A: To hood or not to hood? That is indeed the question!
You will find that many of the Patagonia jackets available come in two versions so that choice is entirely up to you and your personal preference. For some it's a matter of style, for others comfort.
With a hood you are going to benefit from extra protection and insulation especially around the delicate neck area. As we all know, we lose a tone of heat out of our head so it does make sense to keep that area warm and protected but you might prefer a good old hat.
The benefit of an integrated hood is that you also have one less piece of clothing to pack or to worry about losing too. The Patagonia hood systems are also designed to easily pull up and down and many are also helmet compatible as well as providing that all-important periphery vision.
Q: How Do Patagonia Jackets Compare To North Face Jackets?
A: If you are researching technical outdoor garments like waterproof jackets, warm fleeces or vests then you will naturally come across both Patagonia and North Face as having a range of clothing that will be suitable for your requirements. On the surface of things they produce a very similar line-up of products. Where the difference really comes in is what the companies stand for. Patagonia are all about minimises harm to the environment and producing in a sustainable way. Whilst North Face too are all about getting out and exploring the great outdoors and being social responsible, Patagonia take it further donating profits to environmental causes and also considering not just the impact their design and manufacturing has on the environment but also on the people themselves doing the production. On the flip side, as a result of this dedication to high levels of integrity you might also find that a Patagonia Jacket is slightly more expensive than a North Face one.