Best Garmin Watches For Men In 2022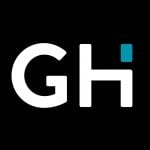 This product guide was written by GearHungry Staff
Last Updated
May 28, 2018
GearHungry Staff
GearHungry Staff posts are a compilation of work by various members of our editorial team. We update old articles regularly to provide you the most current information. You can learn more about our staff
here
.
GearHungry may earn a small commission from affiliate links in this article.
Learn more
Deciding upon a Garmin watch is easy, choosing which one you want a little more tricky! They are seriously stacked with features and range in prices from very budget friendly low spec models to the very high end where the features and functions are just insane and the price tag matches. Underpinning everything of course is Garmin's world class technology and design specifications and they have a fabulous reputation for their trusted battery life that won't let you down when you're performing to your peak. So whether it's for running, cycling or swimming or just to generally be aware of your every-day physical output, there is most certainly a Garmin partner for you! Let's delve in and see if we can't find the best Garmin watch for you.
The Best Garmin Watch for Men
If you like your fitness trackers to be more discreet then this is a very stylish option whilst still coming stacked with features that you will use literally every day. The tracker itself is hidden and only displayed when you activate it so that the Vivosmart better compliments all your outfits whether you are working out at the gym or heading out on a date. It's not overly sporty looks-wise which makes it a great choice for those who want something less conspicuous and slimmer in design.
As you'd expect from a Garmin fitness device it still does everything you need it to do including monitoring your heart rate, VO2 max, and estimating your fitness age. Keep track of that one closely to see how quickly you are "growing younger!" Importantly in today's hectic paced life, it also indicates if your stress levels are being activated and increased so that yes, you can take a few deep breaths and slow down the pace. Of course, it also does the main things like tracking steps, floors climbed, calories burned, minutes worked out as well as counting your reps. Sync all of that data via Garmin Connect and you have foolproof fitness statistics at your fingertips. Now all you need to do is crack on with your next workout.
Key Features:
Fitness monitoring tools including heart rate and VO2 max
Every day wellness and stress monitor
Safe for swimming and showering
Elevate heart rate wrist monitor built in
Discreet, slim and stylish design profile
Personal reps counter great for gym
Specification:
Brand

Garmin

Model

010-01955-06

Weight

1.12 ounces
In-built Elevate heart rate monitor
Multi-functional activity tracking features
Training, planning and analysis
Storage of 7 timed activities, 14 days of activity tracking
Bluetooth connectivity & smart watch capabilities
Suitable for swimming
Available in 2 different wrist sizes
Garmin Watch Forerunner 735XT
With its stylish traditional watch shaped looks in sleek contrasting black and grey or color-popping turquoise, Forerunner 735XT is a multi-sports lover's dream and will keep you on track of all your vital performance statistics whether you are running, cycling, or swimming. It takes into consideration important tracking information like ground contact time, balance, stride length, and vertical ratio so that you can really assess your progress and make tweaks to your personal training program. It's water-resistant so great for poolside, making it a fantastic choice for triathletes and provides VO2 max estimates. Powered by Garmin Connect, this puts you in complete control of your training.
Key Features:
Features a 1.23 -inch diameter screen
Displays sharp color LCD information
Traditional watch shape, soft and comfortable to wear
Wrist based heart rate sensor that accurately tracks your physical activities 24/7
Built in multi-sport activity data tracking and support
Smart phone notifications
Specification:
Brand

Garmin

Model

010-01614-00

Weight

1.6 ounces
Wrist based heart rate monitor
Range of attractive color options
Great for transitions in triathlon
14-hour battery life
80 hours of on-board storage
Bluetooth connectivity & smart watch capabilities
Multisport compatible – Triathlon
Button not touchscreen
Expensive
Small view smart screen notifications
Garmin Watch Forerunner 35
This is one seriously funky looking sports tracking watch in 4 fun colors including classic Black or White and eye-popping Frost Blue or Limelight. Besides its good looks Forerunner 35 is also highly packed with all the features you might want from a fitness tracker including that all-important built-in heart rate monitor and also a GPS that will let you know how far and where you've run. The large LCD display clearly provides all the information you might need to reference whilst out on your run and you can also keep handily in touch with the outside world too via smart notifications and alerts.
Key Features:
Sleek 0.93-inch x 0.93-inch square display screen
Wrist based heart rate sensor that accurately tracks your physical activities 24/7
Built in GPS; no phone required for tracking
Vibration alerts; set milestones and pace progress
Smart connectivity; music and updates
Specification:
Brand

Garmin

Model

010-01689-00

Weight

1.6 ounces
Built in wrist activated heart rate monitor
13-hour battery life
On board storage for 7 activities
Bluetooth connectivity & smart watch capabilities
Multisport compatible
Fabulous for the fashion conscious
No touchscreen display
Non color display
This Garmin Fenix 3 HR fitness watch combines rugged good looks alongside advanced performance analysis and also includes Garmin's own uniquely developed Elevate wrist heart rate technology. It's sturdy and dependable and constructed with a stainless steel bezel that has an integrated EXO antenna for fast and accurate GPS location tracking. There's also a high color LCD display that's sunlight-visible so you'll always be able to view your vital fitness statistics.
Tones of training features mean this is fantastic for any fitness fanatic but with the added benefit of outdoor navigation capabilities, anyone who loves adventure will get great value from this watch. It comes with specific modes for tracking all kinds of multi-sports like cycling, swimming, rowing, and even ski-ing. With a built-in barometer, it can even detect changes in weather! How cool is that?
Key Features:
Contains a golf mode to give yardage information
Ski/Board mode monitors speed, distance and vertical drop
Specific swim profile for track pace and stroke count
Rowing mode counts stroke rate and distance
Built in altimeter and barometer
Track your cadence as well as ground contact time and balance
Specification:
Brand

Garmin

Model

010-01338-70

Weight

3.2 ounces
In-built heart rate monitor
Rugged, robust, functional design
2 week's battery life with 24/7 HR monitoring
Bluetooth connectivity & smart watch capabilities
Touchscreen operation
Multisport compatible – great for golf
Multi activity as well as sleep tracking
If you love your sport's then you will love this Garmin Fenix 5 model that is a full-on fitness waterproof smartwatch for all types of sports statistical monitoring that puts the vital information at your fingertips. Stay connected via the Garmin Connect online app and experience access to advice and support from a whole devoted fitness community as well as being able to completely customize your device. This fitness tracker from Garmin does so much more than just monitor your pace, it's also hooked up with their in-house developed Elevate wrist heart rate technology so that you can know exactly how you are performing every step of the way.
With its high-resolution Chroma display featuring LED backlighting, you get fabulous clarity and read no matter what the weather or lighting conditions.  It's also fully Wi-Fi enabled and water-resistant too so great for water sports. Incorporating Garmin's advanced running dynamics you can additionally track more precision-based performance statistics like lactate threshold, cadence, and stride length. A great option for anyone seriously committed to their sports and to their on-going performance.
Key Features:
1.2 inch diameter screen with sunlight visible display
Premium multisport GPS watch with elevate heart rate wrist technology
Rugged and adventurous styling with loads of color options
Performance widget to track all vital statistics
Sync with Garmin Connect for access to online fitness advise
GPS and Glonass outdoor satellite reception
Specification:
Brand

Garmin

Model

010-01688-00

Weight

12 ounces
Advanced running metrics
Fabulous design and multi color options
24-hour battery life
64MB of on-board storage
Bluetooth connectivity & smart watch capabilities
Multisport compatible
Waterproof to 100 meters
No touch screen
Bit on the chunky side
Slightly expensive
You know the score. You're out running, making great progress, tracking your heart rate, all looking good then realize you forget your water bottle! Not to worry. With the Garmin Vivoactive 3 featuring contactless payment, you've now got it covered! From playing to paying, the Vivoactive really will support your own active life. It's already loaded with 15 different sports apps too and with its built-in GPS and wrist-based heart rate, you can monitor distance, pace, location as well as VO2 max levels.
There's not much that this Garmin fitness watch can't handle. It even has a side swipe scrolling interface allowing you to swiftly navigate through your onboard apps and widgets. This watch really does take fitness monitoring to a whole new elevated level.
Key Features:
1.2 inch diameter screen
Features Garmin Pay contactless payment
Side swipe scrolling interface
Can be fully personalised via Connect IQ store
Pre-loaded with over 15 indoor sports apps
Monitors VO2 max and capacity to handle stress
Stay connected via Garmin Connect and Live Track
Specification:
Brand

Garmin

Model

010-01769-11

Weight

9 ounces
In-built heart rate monitor
Stylish and functional design
13-hour battery life
Storage of 7 times activities
Bluetooth connectivity & smart watch capabilities
Touchscreen operation
Multisport compatible
Garmin pay not yet operational in UK
Limited iOS integration
Like the Vivoactive 3, this watch is seriously feature-rich so much customization and monitoring at your fingertips plus loads of pre-loaded apps for your convenience. It's also part of a new breed of GPS smartwatches from Garmin that comes with contactless pay technology so no need to worry about where you're going to fit your loose change when you're out in that long run! They say, play and pay, we say genius!
Stay connected too whether you are running, hiking, swimming, or biking, pair your Garmin Vivoactive HR with your smartphone and you can send and receive text messages and never miss out on any of those all-important social media updates! With its Elevate wrist-based heart rate technology built-in as standard as well as estimating your VO2 max capacity, this watch has all your physical fitness indicators covered.  Whether you are running, cycling, or working out down the gym, you can program this fitness tracker with all your latest programs so that you keep your workouts fresh, exciting, and challenging.
Key Features:
Totally customisable via Connect IQ store
Preloaded with 15 sports apps including yoga
Monitors VO2 max, fitness age review and stress levels
Features Garmin Pay contactless wearable technology
Stay connected with smart notifications
Side swipe interface for easy comfortable operation
Specification:
Brand

Garmin

Model

010-01605-03

Weight

1.6 ounces
In-built heart rate monitor
Stylish stainless steel bezel with silicone strap
13-hour battery life
Storage of 7 timed activities
Bluetooth connectivity & smart watch capabilities
Water proof to 5 ATM
Fantastic multi-sport modes
Garmin pay not yet operational in UK
Garmin Instinct Rugged Outdoor Watch
The Garmin Instinct is the mother of all Garmin watches. It's probably the toughest smartwatch on the market, built in the U.S. Military standard 810G for shock, thermal, and water-resistance. Sure, you could buy the latest Apple or Samsung watch but you have to take it carefully off your wrist every time you do something extreme or dangerous. This watch can go everywhere you go and comes with a tonne of features that will keep you safe in the wilderness. 
First off, it features multiple global navigation systems (GPS, Glonass, & Galileo), a three-axis compass, and a barometric altimeter, so you know where you are at all times. You can track your journey in the most challenging environments, ensuring that you don't end up lost. It even has a TracBack feature that lets you follow the same route back to your starting point. It also doubles up as an impressive smartwatch and fitness tracker with all of the smart notifications, Bluetooth connectivity, and fitness metrics you'd expect from a high-end smart watch. 
Key Features:
Constructed to U.S. Military standard 810G 
Thermal, shock and water resistance
Built in three-axis compass and barometric altimeter
GPS, Glonass and Galileo
Monitor your estimated heart rate, activity and stress;
Smart notifications 
Battery life – 14 – 40 days  (depending on your settings)
Specification:
Brand

Garmin

Model

010-02064-00

Weight

1.76 ounces
Impressive durability
Prevents you from getting lost
Keep track of your smart notifications
Detailed fitness metrics 
Battery life isn't that impressive
Best Garmin Watch Buying Guide
What to consider when purchasing a Garmin watch
Activity - You will be able to find a Garmin for literally every activity although not all will be combined in the one model so decide what and how you are going to use your Garmin for first before you delve into the research or purchase. If you are a triathlete you need to monitor distance, pace, cadence plus have something that's water-resistant. If you want to use yours to improve your Golf game then you will want to be able to monitor your yardage so get clear about the Sports and activities you will be using your Garmin Watch for and make that your starting position for choosing the right model for you.
Design - It's all about aesthetics and Garmin have it covered with rugged and chunky time pieces to more elegant ones geared towards the female market with limited-edition rose gold accenting for example. If you intend to use your Garmin watch on a daily basis for work as well as working out then you might want to go for something more discreet and streamlined that won't look out of place on your wrist in the office too. There is literally so much choice and loads of fabulous designs and fashionable colors to choose from.
Display - How important is it for you to have a large LCD display? Do you want to be able to side swipe or easily operate via touch screen? Are you happy just pressing a few buttons to get your vital information? Whatever you need, Garmin has it covered and most of their models are designed to be easy to view whatever the ambient conditions so even if its stonking sunshine or you are underwater, the display will have been thoughtfully designed to match your activities requirements.
Size - As with design, a personal choice depending upon whether you want a bold and stand out piece or something more streamlined and discreet. The best Garmin's do come in all shapes and sizes to suit both male and female wrists.
Features - Read on and check out the section below "what does a Garmin do" where we more extensively take a look and answer this question. A more appropriate question might be "what does a Garmin not do?" The list of features is practically endless. We're talking tracking and monitoring, goal setting and personal challenges, interactive app connectivity, heart rate and VO2 max. The Garmin range is certainly not lacking in features.
Compatibility - The Best Garmin Watches will work well with iOS, Android, and Windows and be fully compatible with your Smartphone and most likely will also have Blue-tooth and Wi-Fi connectively as standard. It's phenomenal and allows you to totally personalize your Garmin phone.
App - Garmin have their very own App available on the App Store, Google Play, and Microsoft store called Garmin Connect Mobile. It features all kinds of motivational functions like bold colorful activity cards to easily display all your important health statistics, the ability to personalize your dashboard, and the option to connect with other users for additional encouragement and motivation. Being part of a global fitness community really fires up the competitive spirit!
Connections - You can connect via Bluetooth or Wi-Fi to get a whole host of additional functions such as weather alerts, message notifications, automatic data uploads, online sharing, and of course, good old-fashioned calls!
Battery life - Garmin watches are world-renowned for their impressive battery life, especially considering that they are a wearable device that uses lots of data. Most will easily last 12 hours and there are options that last for an entire year!
Charging - How quickly do you want to be able to charge your Garmin? How often are you likely to be using it? As discussed above they do have impressive battery life's for wearable devices with most of them capable of going the whole day on GPS. Great news if you are a long-distance runner or out cycling.
Durability - Generally, a Garmin will have been designed, manufactured and constructed to last from sturdy and hard-wearing materials including stainless steel, glass, and silicone. Depending upon your activity of choice your Garmin fitness tracker could end up taking quite a beating so if you are going to be assailing rock faces rather than just counting reps down the gym, go for something more solid, rugged and robust that will stand the test of time and keep up with your own performance levels!
Waterproofness - Do you intend using your Garmin in the water? If you are a fan of swimming, diving or partake in Triathlons then this will be a key consideration. Whilst a lot of the range are showerproof, they're not as standard waterproof so do your research and make sure you pick one that suits your needs.
Garmin Watch FAQ
Q: What is a Garmin watch?
A: Garmin are a fabulous US brand well known for over 30 years now for having made devices for the automotive, aviation, and marine industries and more recently for being the brand of choice adorning any self-respecting runner's wrist or for any athlete or fitness fan looking to stay on top of their performance.
With a range of pricing from budget-friendly up to more wallet-busting prices, a Garmin watch not only tells the time (natch) but contains accurate, responsive and powerful tracking data and statistics. That means that you are in control of your output and progress.
Garmin really can lay stake to the claim of having some of the best running and sports watches on the market today. They have a very extensive range of wrist-worn tracking devices that combine the functionality of an every-day watch with advanced activity tracking so that you can monitor everything from your calorie intake, steps taken and distance covered to more technical specifications like your heart rate and VO2 max capacity. Some even monitor your daily stress level outputs and when you're not stressed or leading the active life, your sleep! A Garmin is so much more than a watch and so much more than just a fitness tracker too. It's a technologically advanced, wearable device that can do just about anything! Depending on which make and model you purchase of course.
Q: Why choose Garmin watches?
A: You get a vast range of choice to suit a variety of budgets and specific requirements but all backed by Garmin's 30 years of industry expertise and product development. Garmin devices are known for their fabulous battery life and useful on-wrist personalized notifications so all you need to worry about is putting on your trainers and getting out onto the streets and let Garmin take care of the rest.
No matter what your fitness levels or the activities you like to participate in on a daily or weekly basis there will be a Garmin for you. By helping you to move a little more every day, you'll soon be smashing those targets whether they are fitness, diet or performance-related. It's so much easier to stay on track and to be motivated to improve when you can actively and easily review your progress and statistics right there on your wrist.
With a Garmin watch you are getting accurate timekeeping, exceptional battery life, superb styling, along with brand quality and all the fitness functions you need. Check out their detailed specifications to choose the model and make that's right for you. Most are also deeply customizable too via their fantastic apps so you can personalize even further. Constantly innovating and updating their platforms with features Garmin Connect and Garmin Pay.
Q: What does the Garmin watch do?
A: At its most basic level a Garmin tracks your physical output whilst partaking in various sports activities but most commonly is used for running and cycling for example where speed, distance and gradient are of key interest and form on-going benchmarks for success and advanced development.
Depending upon what model of Garmin you purchase though it can do so much more than that. Your Garmin watch is likely to have some of the following features:
Clock – everything from time and date, GPS time sync, alarm clock, timer and stopwatch to automatic daylight savings and sunset and sunrise times.
Sensors – besides the GPS functionality, the top end watches from Garmin will also feature a heart rate monitor, barometric altimeter so you can keep on track of the weather along with a compass and gyroscope. Yours might also feature an accelerometer, thermometer and if you've bought one specially for diving activities, a depth sensor.
Daily smart features – connect your watch to your phone via Bluetooth, Wi-Fi or Smart technology to keep on track of your alerts, social media notifications and your messages. You might also have a calendar, weather information, and controls that allow you to listen to your favorite music whilst you are pounding the streets or hiking that mountain. Most will be fully smartphone compatible as standard and should all be able to connect with Garmin Connect Mobile giving you access to a world of apps and personalization.
Activity features – without going into the nitty gritty specifics of their top end diving watch which is just superb, most of the trackers will have a good mix of the following activity tracking functionality. Step counter, move bar, auto goal, sleep monitoring, calories burned, distance travelled, floors climbed, intensity and time active and even your fitness age!
Fitness and gym equipment – some of the Garmin's are pre-loaded with a range of indoor fitness profiles to assist you with improving your cycling, rowing, strength training and cardio workouts. Great motivation to continue smashing those personal targets
Training and planning and analysis features – perhaps one of the most important elements of a Garmin, especially if you are serious about your sport and even more determined to challenge your body and set yourself new goals. You can do all kinds of neat things like customize your activity profile, set auto and manual laps, see you training status and your aerobic and anaerobic output, get audio prompts and guidance or even have a virtual training partner or coach to really push you through your training programme and on to the next level. A Garmin could quite literally be like having your own Personal Trainer sat there 24/7 on your wrist!
Heart rate features – nearly all the Garmin range feature the ability to monitor your heart rate with many of the latest versions coming with their Elevate wrist monitoring technology.
There's so so much more! You can get a Garmin to track and monitor single or multi-sports with everything from running to golfing, hiking to paddle-boarding, skiing to snowboarding, cycling to swimming.
Let's just face it, there's a Garmin for you just waiting to rock your fitness world! All you need to do is decide what kind of style, function and budget you have available.
Sign Up Now
GET THE VERY BEST OF GEARHUNGRY STRAIGHT TO YOUR INBOX