Best Mens Cufflinks On The Market in 2022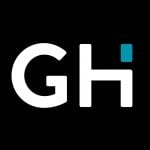 This product guide was written by GearHungry Staff
Last Updated
May 15, 2018
GearHungry Staff
GearHungry Staff posts are a compilation of work by various members of our editorial team. We update old articles regularly to provide you the most current information. You can learn more about our staff
here
.
GearHungry may earn a small commission from affiliate links in this article.
Learn more
Cufflinks first appeared some 500 years ago but remained a largely aristocrat accouterment until the 19th century. Today they are a must-have fashion accessory for men of all ages and backgrounds. If you need to ramp up your style profile for your new position, impress on a big date or just have a bit of fun to mark a holiday cufflinks are the way to go. Below we present the 15 best men's cufflinks in no particular order of ascension.
The Best Cufflink For Men
Jstyle Mens Cufflinks and Studs Set
Jstyle makes leading edge fashion accessories for men and women using high-quality materials and peerless craftsmanship. All their jewelry items are handmade with outstanding tactile qualities and are pleasing to the eye and certain to impress. This Men's Cufflink Set includes 1 pair of cuff links and 6 button studs that any classicist would love. Beautiful clean lines are accentuated by the purity of the materials and the lustrous, satisfying finish. They feature bullet back closures that are secure without cramping your style and the button studs add sophisticated accents down your centerline to complete the look.
These are high-quality well-crafted men's fashion accessories that say you understand style and care about your appearance. Like all good accessories they stay in the background, filling in the details of your look, adding highlights to your overall fashion effort. Jstyle takes what they do seriously and if you have ever owned one of their accessories you know that they feel as good as they look. You'll have these simple black and silver cufflinks and button studs in your clothing arsenal for years to come. And if, by some chance, you decide that they don't dovetail with your particular fashion sense there's need to worry as they come with a 90 day satisfaction guarantee.
FIBO STEEL Stainless Steel Classic Men's Cufflinks
Fibo Steel makes simple elegant and affordable accessories that ensure you always look your best while protecting your bank account from fashion-related shocks. These Stainless Steel Classic Cufflinks are made from high-quality stainless steel with an electroplated surface that looks great and will stand the test of time. Available in classic black or satin finish stainless they hold down your cuffs while adapting easily to any suit style or occasion from black tie to white, office to opera and everything in between. Bullet back closures add a timeless touch while keeping your cuffs snugly closed whether they're French cuff or barrel cuff. The gentle arc of the cufflink face allows light to play off the surface in ways that counterbalance the hard square profile.
Stainless steel is more than just a discount form of silver. It's a compelling alloy in its own right. It has its own qualities that can be expressed in myriad ways via a variety of finishes from high polish to satin to painted and more. It's also a more environmentally friendly metal than many others both in the methods used to harvest the raw materials involved and in the metallurgical process of creating the alloy itself. It's also extremely low maintenance when compared to brass or bronze, or even silver for that matter (not that those metals are particularly high maintenance). With these Fibo Steel Stainless Steel Men's Cufflinks you'll be ready for whatever the business world or social scene demands of you.
LBFEEL Hourglass Cufflinks for Men
If you work in a stodgy old-school law firm you are likely limited in what you can wear to the office. If however, you are lucky enough to work in an environment that values creativity and innovative thinking over tradition then we've got just the cufflinks for you. The LBFEEL Hourglass Cufflinks are the ultimate high end steampunk fashion statement and are sure to both raise eyebrows and generate beaucoups smiles around the office. These are meticulously crafted novelty accessories that actually function as tiny hourglasses. The attention to detail is pretty startling considering the price point here and what you get is something that actually transcends novelty and flirts with being an art object.
If you enjoy dressing well but also enjoy infusing traditional looks with non-traditional touches you'll want to have a pair of these in your accessory drawer. From a functional standpoint they slip on easy and the bullet back closures hold them firmly in place all day long. And they have a satisfying weight to them that lends them aesthetic authority. You don't have to be a punk to enjoy steampunk and you don't have to be an aesthete to appreciate the craftsmanship or the rich, beautifully polished surface at work on these LBFEEL Hourglass Cufflinks for Men.
Covink Black Batman Mark Metal Cufflinks
Shifting from the timeless elegance of BOSS to the unabashed novelty of the Covink Batman Metal Cufflinks isn't exactly going from the sublime to the ridiculous, but it's not far removed. These are just too well-crafted to be considered ridiculous though. At the same time, the fact that they're superhero cufflinks places them squarely outside the realm of the sublime. So, when would you wear a pair of superhero cufflinks like this? Well, to the office Halloween party for starters or on casual day as a way to make a more relaxed statement without reverting to khakis and a polo shirt. If you were feeling particularly rebellious you could wear them for drinks after work. Or, if you work in an environment that values an alternative view they may mark you as Executive Vice President material.
These are the ultimate fun accessory for the Batman fan on your list. A simple, affordable way for you to show you care and for them to express their admiration for the caped crusader in a low key way. They're made from high quality, high polish stainless steel with black inlays and are perfect for your French cuffs. The bullet back clasps are a classic touch that helps mitigate the otherwise overtly campy nature of these cool cufflinks while also ensuring they stay firmly where they belong no matter how many jokers you have to deal with during the day.
Silver Clover Men's Silver & 18K Gold Cufflinks
You'll be the talk of the Met Gala when you show up wearing these astonishing platinum and gold plated whale back closure luxury cufflinks from Silver Clover. The level of detailing at work here is incredible and will hold up to the closest inspection. The filigree is sumptuous and delicate in appearance, the multiple layers work off each other beautifully and the platinum plating creates a surface richness that is perfectly counterbalanced by the gold plating of the central bowl. These are hand-crafted men's accessories at their finest. Beautifully balanced, painstakingly executed with the feel of an heirloom brought back from some long ago journey to the Orient.
You're going to want to wear these whenever you get decked out. Whether that's for a wedding, an awards ceremony, a business meeting, a cocktail party or a night at the theater with your honey. They make the perfect gift for the man of taste who seems to have everything and the handsome gift box they arrive in is also the perfect place to store them. You would think accessories so loaded with detail would have to be large but these are right in line proportionally with the buttons on your jacket cuff. There are formal cufflinks, everyday cufflinks and novelty cufflinks. And then there are statement cufflinks like these gold and silver cufflinks from Silver Clover. Pick up a pair and set a new style benchmark for your accessories.
Sign Up Now
GET THE VERY BEST OF GEARHUNGRY STRAIGHT TO YOUR INBOX