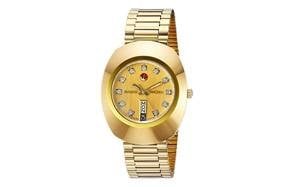 Original Golden Dial Watch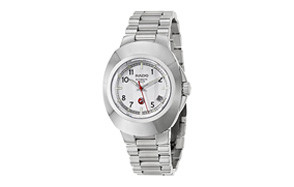 Men's Original Rado Watch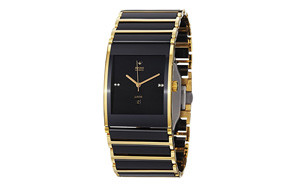 Integral Analog Display Square Watch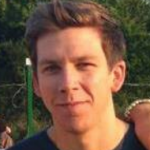 Rado is one of the most well-known brands in the world, sharing the beautiful view of Sweden with their fellow Swiss watchmakers. Rado has been pushing the boundaries for over one-hundred years, and they have no intention of stopping. From ceramic cases to diamond-strength innovations, they continue to be one of the most reliable, stylish, and ultimately functional watches on the market. Make no mistake; a Rado is more than a personal purchase – it's an investment.
The Best Rado Watch For Men
The History of Rado Watches
We all know how excellen and invaluable Swiss-made watches are. They've held the stage for watchmaking for ages, and it's not by accident. Rado continues to enhance and elevate the Swiss watchmaking game, especially thanks to some recent improvements. Before we get ahead of ourselves, let's start at the beginning, with one of the most well-recognized and trusted watch brands in the world.
Rado started out in 1917 (101 years ago) in Lengnau, Switzerland, founded by three brothers: Ernst, Fritz, and Werner. They converted a section of their parents' home, turning it into Schlup & Co., and later, Rado. Through WWII, they remained and emerged as one of the largest timepiece manufacturers across the globe, bringing them through the 50s, when they began implementing their waterproofing to watches. By the time 1961 rolled around, they were present in sixty-one countries.

In the mid sixties, Rado took a bold step, implementing sapphire crystal into their watches, when not many other brands were doing this. They brought one of the most iconic features in high-end and dive watches to the public, and now, half the watches that exist on the market today have some form of a sapphire crystal (the noteworthy ones, that is).
Then, their most modern and still in-use innovation was brought to the frontline: ceramic watches. Through scratch resistance and high-end technology, they turned ceramic casing watches into some of the boldest, yet intelligent and proper steps in their industry. They've created watches that rival the strength of diamonds, and continue to create additional innovations in the watchmaking scene, including crownless watches. For over one-hundred years, they're running strong, and there's no sign of backing down now.