Best Carhartt Jackets For Men in 2022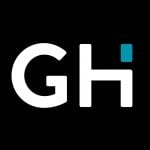 This product guide was written by GearHungry Staff
Last Updated
March 28, 2018
GearHungry Staff
GearHungry Staff posts are a compilation of work by various members of our editorial team. We update old articles regularly to provide you the most current information. You can learn more about our staff
here
.
GearHungry may earn a small commission from affiliate links in this article.
Learn more
Carhartt is named after its founder Hamilton Carhartt who started the company nearly 130 years ago in Dearborn, Michigan. His goal was to create high-quality work clothing that was both durable and affordable. Carhartt originally focused on creating work clothes for railroad workers but over the years branched out to provide clothing for a wide range of different occupations. As the product line expanded so too did the company, first to Canada and then the UK. Today, they are a globally recognized maker of high-quality work clothes with worldwide sales topping a half billion dollars annually. Below we're going shine a spotlight on our choices for the best Carhartt jackets for men in 2019.
The Best Carhartt Jacket For Men
Quilted Flannel Lined Duck Carhartt Jacket
The Quilted, Flannel lined Duck Active Jacket from Carhartt is one of those jackets you see on worksites large and small from coast to coast. You're also likely to see it being worn by guys that want to look great, be comfortable and stay warm at outdoor sporting events in the spring, fall and early winter. This is a handsome light coat with a big flannel-lined hood, a pair of roomy external pockets to keep your hands warm and triple stitching all around to ensure durability. The quilted flannel lining does an outstanding job trapping heat and the wind and water resistant shell means you don't have to reach for the windbreaker when the weather gets gnarly.
The ribbed cuffs and waistband ensure the warmth stays in and the drafts stay out, the drawstring in the hood lets you finish the heat seal when the temps really start to drop and the motion of the high quality, no catch zipper is smooth and dependable every time. The 12 oz cotton duck exterior is tightly woven to stave off penetration by the wind. It's also treated with a reliable, environmentally friendly water repellent and the whole thing is machine washable, saving you a bundle on dry-cleaning.
Quilted Flannel Lined Sandstone Carhartt Jacket J130
The J130 by Carhartt is both tough and stylish. It's the perfect 3 season jacket for working the construction site, walking steel or hiking your favorite backwoods trail on the weekend. The J130 is designed to allow for maximum range of motion so there are no uncomfortable pinches or restrictions if you twist this way or that. The jacket has a very comfortable and effective quilted flannel lining with zippered closure and ribbed cuffs and waistband to keep the cold air out. The hood is generously sized and features a draw cord closure mechanism to keep the warmth in when the temp takes a dive.
The shell is fashioned from 12 oz cotton duck which is nothing like the cotton you're used to with your t-shirts. This is a multi-ply fabric with an extremely tight weave that resists penetration by those cold north winds and won't easily catch or be damaged by incidental contact. It's also treated to be water resistant so you can wear it in a light rain without trepidation. When fully zipped with the drawcord on the hood cinched you'll enjoy serious warmth even on the chilliest spring and fall days. All in all a great piece of work kit that pulls double duty at the campsite.
Sherpa Lined Sandstone Sierra Carhartt Jacket J141
The Men's Sherpa Lined Sandstone Sierra Jacket model J141 by Carhartt is the classic outdoor work jacket. Rugged but with a trim, tailored profile it's perfectly at home in the jobsite trailer, being worn by the crane operator hundreds of feet above the street, on the back of conductors guiding hundreds of freight cars across the open expanse of the high plains and at the aforementioned sporting event or campsite. About the only thing that tops the rugged good looks of the J141 is its effectiveness at keeping you both warm and comfortable all day long.
The outer shell of the J141 is crafted from 100% 12 oz sandstone cotton duck. This is not your average cotton fabric. 12 oz duck is typically used for athletic shoes, automobile covers, sails, upholstery and other applications that require a durable but forgiving fabric. The back of the jacket features a drop tail for extra coverage when the cold winds blow and there are two large pockets for hand warming and a chest high front pocket that zips closed to keep your important notes or mobile phone safe from the elements. Quilted nylon in the sleeves and robust Sherpa lining throughout the body ensure warmth and comfort.
Arctic Quilt Lined Yukon Active Jacket J133
This is another Carhartt classic that's often copied but rarely duplicated. The Men's Arctic Quilt Lined Yukon J133 has a sleek, minimalist profile but don't let that fool you. It's a rugged, dependable, warm-as-toast piece of professional clothing that doesn't care if the temperature drops or the wind kicks up or the snow begins to fall. The J133 should be mandatory kit for anyone who works outdoors because it's flexible and durable as well as being water repellent and wind resistant.
The Cordura nylon 1000 Denier shell will push back at penetrating winds and send those pesky snowflakes sliding off to the ground. The 100% quilted polyester lining is breathable while at the same time able to stand up to whatever you're going to encounter on the jobsite. Ribbed cuffs and waistband lock in the warmth and the whole jacket is tailored to allow for maximum flexibility so you can do your job without worrying that your jacket is going to let in the cold. The hood is also spacious and warm and allows trouble free head movement.
Big & Tall Thermal-Lined Duck Active Hoodie Jacket J131
Whether you work on a road crew, a rail crew or a construction crew you're going to like the J131 Thermal Lined Duck Active Hoodie from Carhartt. The J131 is ideal for those days when the wind is up and the temperature is down. Wear a nice wool sweater under this puppy and you're ready for everything but the most extreme weather condition. The dual hand warmer front pockets have plenty of room for your gloved hands while the ribbed waistband and cuffs work with the quilted polyester lining to keep the heat in and the cold out. The 100% ringspun cotton duck shell is rough and ready and the high quality zipper will never leave you stuck when you need it.
12 oz duck is tough stuff and the J131 puts it to good use. The tight weave of this material makes it an ideal wind seal and because the exterior is treated with an effective, environmentally sound waterproofing agent you're solid even if the snow begins to fall. Like most Carhartt men's jackets this one can be tossed in the washing machine and won't be any worse for it. Which makes it one of the outstanding values in the realm of outdoor work clothing.
Ridge Coat Sherpa Lined Sandstone C61
The C61 is for those professionals whose job takes them outside in all types of weather but who need to retain flexibility and practicality. The "Sherpa" lining referred to in the name of this jacket is a man-made material that is used to retain heat. It shares characteristics and abilities with lamb's wool although it doesn't come from an animal of any kind. The handsome outer shell of the C61 is cut to fit but still able to offer ultimate flexibility and warmth, with the rib-knit storm cuffs inside the sleeve ensuring drafts can't get in and ruin your day.
This is a great looking jacket that fits more like a sport coat than a work coat. It has plenty of pockets to warm your hands, keep your phone high and dry and store your ID, pocket change, keys and more. The 12 oz duck shell is resistant to scratches and scrapes, won't let the wind through its ultra-tight weave and is treated with an effective waterproofing agent to make this an all-weather coat that won't back down or let you down. The pleated back and elbows ensure the jacket moves when you do.
Arctic Quilt Lined Sandstone Traditional Coat C26
Whether you're shoveling the sidewalk, plowing the parking lot, answering the call for highway assistance or delivering goods to market on a cold winter's day the Men's Arctic C26 Quilt Lined Sandstone Traditional Coat has the chops to keep you warm, provide you the range of motion you need and keep you looking great when you leave work and head to the kid's Pop Warner Football game. The lining in the C26 is more substantial than in some of Carhartt's other jackets, and that's saying something. It's a quilted nylon lining that extends down to the cuffs and there's an internal drawstring that lets you keep the warmth that lining creates in, near your body.
Full range of motion is preserved by way of the pleated elbows and split back. The wind flap over the zipper keeps cold air from penetrating through the zipper mechanism and is a welcome addition here. There's 4 front pockets altogether (2 lower, 2 upper) with the upper pockets held fast by way of a hook and loop closure mechanism and there are snaps discreetly located under the collar which you can attach a hood to. Be sure to also check out our list of the best field jackets for more great items like this.
Shoreline Jacket Waterproof Breathable Nylon J162
The J162 Men's Shoreline Jacket is one of the more overtly stylish Carhartt jackets. Obviously intended for guys who spend lots of time outside but don't necessarily spend all the time carrying equipment, materials or debris around. In fact you may purchase this jacket for work and wind up using it to go out socializing. It's that sharp. The nylon outer shell is slick and waterproof. The polyester mesh used to line the jacket is effective but will need a little help on those bone chilling mornings.
The Shoreline from Carhartt keeps you nice and warm while you go over technical blueprints onsite with the GC, nice and warm when you're fighting a howling gale on your sailboat and nice and warm when you're out and about town with your buddies on Saturday night. The J162 is a true waterproof jacket that will keep you high and dry when the rain is pelting the site or the snow is piling up. The optional hood has Velcro closures at the chin and snaps on or off to suit your particular needs. If you're looking for an all-purpose 3 season jacket that will turn heads while keeping you warm and comfy this is it.
We bring this tour through the best Carhartt jackets for men to a close with the Bankston jacket. This one has a quilted flannel lining, 3 exterior and 2 interior pockets, pleated elbows for greater range of motion, triple stitched seams and a corduroy collar for extra warmth. Under that collar are a series of snaps that hold the detachable hood in place and that hood is lined with the same quilted flannel lining that keeps your torso so warm.
The water resistant exterior is beautifully functional with a classic 'guy' look that simply never goes out of style, while the ribbed waistline and cuffs keep the heat in close to you where it belongs. Triple stitching on all major seams, pleated elbows and a split back means the jacket will move with you, when you go. So whether you're making deliveries, framing a house, wiring an outdoor security camera or just hanging in the stands of your daughter's soccer game the Carhartt Bankston Jacket is both a style and value winner.
Carhartt Jacket For Men - Conclusion
Carhartt makes some of the most attractive and useful work clothes you'll find anywhere. The care and attention that goes into every stitch in every seam ensures your new Carhartt men's jacket won't let you down and will provide you years of easy service.
Sign Up Now
GET THE VERY BEST OF GEARHUNGRY STRAIGHT TO YOUR INBOX