Last updated:
23 Dec 2020
10 Best Diesel Watches For Men (Review) in 2021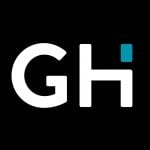 This product guide was written by GearHungry Staff
Nearly everyone agrees that Swatch ignited the fashion watch revolution during the 1980s. Before that time watches had largely been formal, expensive affairs intended to make a statement about the status of the wearer. While status watches are still with us Swatch took the starch out of the watch industry and it wasn't long before Diesel joined the fray with their own brand of high quality, fun, affordable and hyper-functional timepieces. Below we're going to take a close look at the 10 best Diesel watches for men, in no particular order.
The Best Diesel Watch For Men
The History of Diesel and Diesel Watch
Diesel have carved out their own unique position in the world of fashion watches, one upping the overtly campy and inexpensive competition by embracing leading-edge design concepts that look to extend the tried and true classic motifs of the past and not simply discard them.
Back in 1978 though, Italian designer Renzo Rosso scarcely imagined that someday he'd be head of a multibillion dollar fashion conglomerate when he created Diesel out of the ashes of two financially distressed Italian predecessors. His goal was to establish a platform for exciting new clothes designers but when the fashion watch revolution overtook the market in the late 80s he knew he and his craftsmen and women had something to contribute.
In 1988 a young Dutch fashion designer named Wilbert Das traveled to Italy in the hope of impressing Rosso, whose Diesel brand was still having trouble getting much international traction. Das so impressed Rosso that the Italian businessman hired him on the spot and within just a few short years Das was in charge of making all creative decisions. Many credit him as the brain and the eye behind the creation of many of the best Diesel watches for men.
It was obvious from the start that Das wanted to carve out a unique position for Diesel although it took a few turns round the design studio to get things moving in the right direction. What he and the company settled on was an approach that looked both backward and forward while staying true to the company's European roots.
Today, Diesel watches continue to blaze an independent trail that defies easy categorization. The company's willingness to continually experiment along with their commitment to affordability put them squarely in the fashion watch community. But their equally firm dedication to quality engineering and pushing the bounds of what is possible material and design-wise, along with their bold courting of luxury watch fans, points to loftier expectations and an unwillingness to be pigeonholed.
The best!
Gear, gadgets & stuff for men
Straight to your inbox