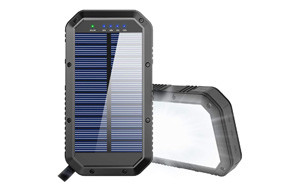 GoerTek Solar Charger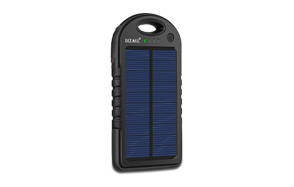 Dizual Portable Solar Phone Charger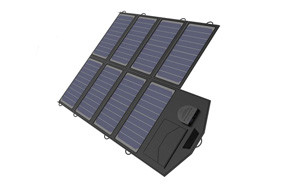 X-DRAGON Solar Charger 8-Panel Station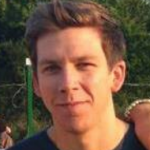 It's 2019 – it's time to start looking at solar for everything, and not just hooking panels up to the roof. It's being used everywhere, including phone chargers. Yes, solar-powered phone chargers to not only cut down on your electric bill, but to go a little green along the way. We've narrowed down the best solar phone chargers – these are the type you can leave on the windowsill to charge your phone while you're seeing to other tasks, or on the dash of the car for your morning commute. The possibilities are endless, but the products are not. As always, here's the cream of the crop from Gear Hungry.
The Best Solar Phone Charger
Solar Phone Charger Buying Guide & FAQs
No two solar chargers are built the same - it's a vastly different technology, especially in such small, portable form. These are the main features you should be looking out for, especially if you want to get the most for your money.

Different Types of Solar Chargers
Monocrystalline - These generally require less space, but aren't always the best at charging. If you're all about saving square footage, or in the case of phone chargers, square inches, you'll be wise to go with a monocrystalline model.
Polycrystalline - The difference between this and monocrystalline resides in the material that each individual solar cells are made out of. In this case, silicon substrate. In short, a polycrystalline panel has multiple cells, while a mono has one large cell to absorb solar energy.
CIGS Panels - These go against the grain. Crafted of copper, indium, gallium and selenide (CIGS), these thin-film photovoltaic technology centerpieces are flimsy, but not when it comes to power. They require less film, and overall, are much better for the environment, and in certain cases, provide you with more power per charge.
Portability
As we just talked about, CIGS panels are extremely portable, but other power banks with solar panels can be pretty heavy. If portability is an issue, such as if you're carrying it to school/work in the morning to let it charge on the windowsill, you may want to consider something that's going to give you more space. Portability is huge, because nobody likes carrying things awkwardly.
Connections
Quite simple, how many connections it has to charge devices. In most cases, you're only going to see one or two USB to micro USB connections here, but don't let that put you off - you have to think about how much energy it's taking in, versus how many different conduits it has to output through. In our humble opinion, one USB connection is plenty to get the job done.

Powers
This all plays into efficiency percentage, (most solar panels in general cannot go above 29% efficiency as technology is expanding), how much power your charger can hold when it's just soaking up the sunlight, and more. Pay close attention to the power-related features to see which one is right for you.
A Few Things to Understand About Solar Panels
This tech is still rapidly evolving every single day, marked by serious milestones. The first solar panel existed in the 1800's, but it could only hold up to 1% power retention. Nowadays, there are some panels (nothing proven by researchers/energy authorities yet), that can reach up to 33.2% retention. We know that certified-use panels can go up to 29% at the moment, but it's always expanding.
Solar energy is clean energy but doesn't operate the same way that commercials and advertisements would make them think. They are an investment, they cut down on your energy consumption, but they're also finicky at times, so you may have to give a half-a-dozen or more uses before fully determining your opinion on a specific model we've selected. Each model has something to offer.