Best Solar Phone Chargers In 2021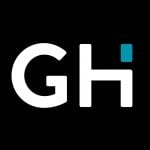 This product guide was written by GearHungry Staff
Last Updated
April 10, 2020
GearHungry Staff
GearHungry Staff posts are a compilation of work by various members of our editorial team. We update old articles regularly to provide you the most current information. You can learn more about our staff
here
.
GearHungry may earn a small commission from affiliate links in this article.
Learn more
It's 2019 – it's time to start looking at solar for everything, and not just hooking panels up to the roof. It's being used everywhere, including phone chargers. Yes, solar-powered phone chargers to not only cut down on your electric bill, but to go a little green along the way. We've narrowed down the best solar phone chargers – these are the type you can leave on the windowsill to charge your phone while you're seeing to other tasks, or on the dash of the car for your morning commute. The possibilities are endless, but the products are not. As always, here's the cream of the crop from Gear Hungry.
The Best Solar Phone Charger

When you're lost in the jungle, desert, or high up a mountain, you will be happy that you've got the GoerTek 25000mAh Solar Charger easily accessible in your back pocket or backpack. This lightweight little gadget boasts convenient portability with its compact size that still packs plenty of juice to keep your devices fully charged throughout your trip.
With a single charge of the power bank, you'll get a total of 7.4 charges for your iPhone XS, while a Galaxy S9 Plus will charge up to 5.7 times. If you're taking an iPad Pro along with you, you can enjoy over one and a half charges. This will vary depending on how many devices you connect at once, and but 3 USB ports, you have plenty of power to keep your devices charged while you're on the move.
There are two charging methods, also. The primary one being the solar panels on one face, but there's also the option to charge using a wall socket if you want to guarantee you're on full power before heading out on an adventure. To give you an idea of the charging level, there are Blue and Green charge indicator lights, with Blue showing the current charge level and Green to let you know once your device is fully charged.
For added convenience, there are built-in LED lights so you can use the power bank as a flashlight in low light, even if it's just to rummage through your backpack to pull out an extra pair of socks for a chilly evening or use it as a lamp while playing cards or chatting in your tent.
Key Features:
Up to 7.4 charges on a single charge
Two charging methods
3 USB ports
Built-in LED lights
Blue and Green charge indicators
Compact design
Ideal for outdoor adventures
Specification:
Brand

GoerTek

Model

ES982

Weight

1.18 pounds
BigBlue 3 USB Ports 28W Solar Charger

If you need something with a lot more power, the BigBlue 3 USB Port 28W Solar Charger is just what you need. It's larger than the GoerTek, but with 3 large solar panels and measuring 11.1 × 6.3× 1.3" folded or 33.1 × 11.1× 0.2" when opened you can still enjoy the handy portability of smaller solar charger. It weighs just 20.6 ounces, too, so it shouldn't bog you down too much when trekking up never-ending mountain trails.
Again, you can make use of 3 USB ports to spread the charging power, but if you're traveling alone, then you can use these ports to charge a range of devices, so you never feel too separated from home, at least not for too long. Its energy conversion rate is also top notch. It can convert as much as 23.5% of solar power into free energy as long as you have enough sunlight to power it. With multiple solar panels, it can absorb as much light as possible, ensuring that no matter where or how you position it, there should always be some light source available.
Despite its slim design and lightweight, it's durable, using a PET polymer surface that protects it from the elements and guarantees longevity. As long as you keep the solar charger safe, you can ensure your devices will stay charged, and with a 2 year warranty, you can also feel confidently covered.
You can lay it flat, hang it from your tent or your backpack so you can charge while on the move, so regardless of how fast or how slow you are moving, you can at least rely on fully powered devices throughout the day. And you may also be interested in some of the best AAA rechargeable batteries from our list, so check them out.
Key Features:
Easy to carry
Lightweight
3 USB ports
High energy conversion
Wide compatibility
24-month worry-free warranty
Durable protective features
Specification:
Brand

BigBlue

Model

B401

Weight

1.29 pounds
Anker 21W Dual USB Solar Phone Charger

Built for your iPhone or Android device, Anker 21W Dual USB Solar Phone Charger is designed to give you the most bang for your buck, on multiple fronts. For one, it's excellent with mobility – simply lay this mat anywhere you wish, depending on the sun's current position, and you'll be good to go. This compact size allows for easy fold-up and storage in a laptop bag, messenger bag or backpack, and retains up to a max 23.5% efficiency rating.
This kit is also going to include a 3ft micro USB cable, their welcome guide with instructions and maintenance care, as well as their stellar 18-month warranty that covers more than you'd imagine. You get a charging speed of up to three overall amps in direct sunlight (ideal conditions), or about 2.4 amps in non-ideal conditions. If it starts to rain, don't worry – Anker already thought of that. This comes with a waterproof polyester canvas cover, so everything (perhaps except for your phone), is going to be safe.
Key Features:
PowerIQ charging technology
Charge 2 devices simultaneously
Highly portable
Industrial strength PET polymer
Storage loops
Advanced short circuit safety
High-wear polyester canvas
Specification:
Brand

Anker

Model

A2421011

Weight

14.7 ounces
RAV Power 16W Solar Phone Charger

RAV Power put campers and commuters in mind with this one. We personally enjoyed using this on the dash of the car, connecting it to two phones at once. With about a twenty-minute drive to and from the office, it tends to do a lot more than you'd expect. They made this 16W Solar Phone Charger powerful and portable, foldable and waterproof to leave out in the light rain if you're on the camping trail, but still want to keep your line open in case of emergencies.
You get energy retention from 21.5% up to 23.5%, and not a single droplet of power goes to waste, thanks to the Smart IC technology built right into this device. It's built to ensure that your specific device, no matter what it is, is receiving the perfect amount of power being transmitted. That keeps more power in your bank, while still properly charging your device. All in all, RAV hits home with this attractive pricing and premium function.
Key Features:
2 wattage options
High energy conversion
Compact size
Charge 2 devices at once
Smart IC frequency
iSmart charge technology
Lightweight and durable
Specification:
Brand

RAVPower

Model

RP-PC008

Weight

7 ounces
Nekteck 21W Portable Solar Panel Charger

Perfect for those who crave high efficiency with a maximum conversion rate of 24%, the Nekteck 21W Portable Solar Panel Charger may only offer 0.5% more than other options, but when it comes to specific situations, this could make all the difference. The mono crystalline solar panels absorb plenty of sunlight throughout the day, and can deliver a maximum of 3.0 A, or 2.0A per port for complete control and reliability.
The Smart IC Chip technology delivers a fast charging experience for two devices. It identifies USB powered devices so there is no wasted energy while charging. Despite this speedy charging system, it's still safe to use, and the additional protective design prevents overheating or short circuits that guarantee consistent performance and longevity through many charges this year, next year, and beyond.
Much like the other picks, it's remarkably portable, and it follows the folding panel trend of other choices that soak up the maximum amount of daylight energy that provides a constant stream of power when you're on the move or winding down at the end of the trailhead. This design also ensures durability, and it's resistant to water and dust so you can maintain peace of mind no matter where in the world you find yourself.
There are outdoor hooks to ensure further consistency with keeping it powered, while the zippered compartment on one side gives you a place to store your phone or other devices as well as any cables to save you from losing them during your expedition. If you're heading on a backpacking trip and are concerned about keeping your phone charged for photographs, this is another excellent option.
Key Features:
High-efficiency
Monocrystalline solar panels
Smart IC Chip technology
Portable and foldable
Durable design
Charge two devices
Waterproof
Specification:
Brand

Nekteck

Weight

1.13 pounds
Dizual Portable Solar Phone Charger




Dizual speaks to more than just green-goers, but to hikers as well. With an integrated hook, this is perfect to hang on the loop of your backpack, allowing you to keep your phone charged in the event of an emergency while out at the camping trail. You get two USB ports, protected by rubber caps to aid in waterproofing. The panel itself comes waterproofed and includes specific football-style design to help water run off of your device, not simply protect it from leakage.
Crafted of ABS plastic and PC, Dizual Portable Solar Phone Charger can withstand drops and falls like a champion. Due to the smaller size of the solar panel itself, charging takes a little bit longer, but you'll also see that reflect on the excellent price. Solar panels don't come cheap, which is why Dizual made it their mission to make the most cost-effective and shockproof portable solar panels on the market. We're happy to say, we're pretty confident that they achieved that.
Key Features:
ABS + PC design for durability, perfect for hiking
Two rubber cap-protected USB ports
Football grain design to aid in waterproofing
Specification:
Brand

Dizual

Weight

4 ounces
X-DRAGON Solar Charger 8-Panel Station




Alright, it's time to bring out the big guns. Bringing enough solar power retention capabilities for the entire camping crew? You're going to need some serious power. X-DRAGON's Solar Charger brings you 22% – 25% energy retention, while most leading portable panels (none that are on this list) only hold around 15% – 17%. You have dual USB ports for charging multiple mobile devices, or an 18V adapter (included) to charge your laptop.
Water and weather resistant Oxford fabric means you don't have to rush around like a madman while pulling everyone's phones off the charger. You can leave it in light rain without worrying about damage, and simply house the phones underneath the eight-panel design to shield them from the rain. In total, you have a 40W potential, and an easy time setting this up on or off of the power bank/stand combination.
Key Features:
Comes with a slew of cables and adapters
22% – 25% solar panel energy retention
High-wear Oxford fabric for weather resistance
Specification:
Brand

X-DRAGON

Model

6575727

Weight

3.1 pounds
SunJack 15W Solar Charger Power Bank

Four flat panels that fold out, and a power bank – SunJack knew what they were getting themselves into, and absolutely nailed it. This rugged, portable and weather-resistant solar panel comes with two detachable power banks. Energy is fed into these, giving standard phones up to ten full charges (which is pretty insane). If you're using this for in-home use, such as mounting outside of your window, you'll be able to charge the entire family's phones, tablets, etc., on a single day's charge.
Now, this is ideal for camping situations. If you're camping with friends, but you're not roughing it, you'll be able to keep your devices charged with ease. Contour this panel to the sun's position for maximum effectivity, and let nature take its course – this thing is tough to an intense level. Accidentally kick up stones, leave it out in the rain, or drop it off a twelve-foot ledge, and SunJack 15W Solar Charger Power Bank is still going to work as if nothing happened. Make sure you also check our guide to the best wireless chargers. 
Key Features:
Two amps of power per USB port (comes with two individual, removable power banks)
Includes USB-C Qualcomm 3.0 cables for quicker charging
Outstanding 12-month warranty
Specification:
Brand

SunJack

Model

SJ20K

Weight

2.5 pounds
CXLLY Portable Solar Power Bank w/ Flashlight

Banking on the ideas of its predecessor, CXLLY's Portable Solar Charger works as a flashlight, with colored lights and a built-in SOS function for survival scenarios. The design alone is rather fetching, but on top of that, you get a battery life indicator to maintain a constant reading of your remaining power supply. They've slapped a two-year warranty on this that covers most damage and overcharging, though we doubt you'll have to use it – they've waterproofed this thing to kingdom come.
You can store up to 25,000mah, making this excellent for multiple full charges on multiple devices. This dually works in survival situations, as well as simple outdoor excursions or hitting the cookout at a buddy's house (it's always terribly awkward to ask to go into the house just to charge your phone).
Key Features:
Built-in LED light with colored and SOS settings
Three USB outputs for iOS/Android devices
24-month bulletproof warranty
Specification:
Brand

CXLiy

Weight

1.34 pounds
Solar Phone Charger Buying Guide & FAQs
No two solar chargers are built the same - it's a vastly different technology, especially in such small, portable form. These are the main features you should be looking out for, especially if you want to get the most for your money.

Different Types of Solar Chargers
Monocrystalline - These generally require less space, but aren't always the best at charging. If you're all about saving square footage, or in the case of phone chargers, square inches, you'll be wise to go with a monocrystalline model.
Polycrystalline - The difference between this and monocrystalline resides in the material that each individual solar cells are made out of. In this case, silicon substrate. In short, a polycrystalline panel has multiple cells, while a mono has one large cell to absorb solar energy.
CIGS Panels - These go against the grain. Crafted of copper, indium, gallium and selenide (CIGS), these thin-film photovoltaic technology centerpieces are flimsy, but not when it comes to power. They require less film, and overall, are much better for the environment, and in certain cases, provide you with more power per charge.
Portability
As we just talked about, CIGS panels are extremely portable, but other power banks with solar panels can be pretty heavy. If portability is an issue, such as if you're carrying it to school/work in the morning to let it charge on the windowsill, you may want to consider something that's going to give you more space. Portability is huge, because nobody likes carrying things awkwardly.
Connections
Quite simple, how many connections it has to charge devices. In most cases, you're only going to see one or two USB to micro USB connections here, but don't let that put you off - you have to think about how much energy it's taking in, versus how many different conduits it has to output through. In our humble opinion, one USB connection is plenty to get the job done.

Powers
This all plays into efficiency percentage, (most solar panels in general cannot go above 29% efficiency as technology is expanding), how much power your charger can hold when it's just soaking up the sunlight, and more. Pay close attention to the power-related features to see which one is right for you.
A Few Things to Understand About Solar Panels
This tech is still rapidly evolving every single day, marked by serious milestones. The first solar panel existed in the 1800's, but it could only hold up to 1% power retention. Nowadays, there are some panels (nothing proven by researchers/energy authorities yet), that can reach up to 33.2% retention. We know that certified-use panels can go up to 29% at the moment, but it's always expanding.
Solar energy is clean energy but doesn't operate the same way that commercials and advertisements would make them think. They are an investment, they cut down on your energy consumption, but they're also finicky at times, so you may have to give a half-a-dozen or more uses before fully determining your opinion on a specific model we've selected. Each model has something to offer.
Sign Up Now
GET THE VERY BEST OF GEARHUNGRY STRAIGHT TO YOUR INBOX