Best Decaf Coffee In The World in 2022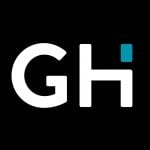 This product guide was written by GearHungry Staff
Last Updated
April 3, 2018
GearHungry Staff
GearHungry Staff posts are a compilation of work by various members of our editorial team. We update old articles regularly to provide you the most current information. You can learn more about our staff
here
.
GearHungry may earn a small commission from affiliate links in this article.
Learn more
You love coffee, but caffeine is either medically disapproved, or it just gives you the jitters. Don't worry—we've all been there. Coffee is America's favorite beverage, and comes with endless possibilities for how you like it served. Just because you can't (or don't want) caffeine doesn't mean you have to suffer. We've outlined the top ten best decaf coffees, as well as your burning questions surrounding the decaffeination process.
The Best Decaf Coffee
McCafe Decaf Premium Roast Keurig K Cup Coffee Pods
When it comes to purchasing the best decaf coffee on the market, the McCafe Premium Roast Coffee is more than viable. Why you might ask? Well, you're bound to get a lot more than what you bargained for and its decaffeinated state is just the tip of the iceberg. This option provides you with a light, smooth and balanced flavor coupled with a hint of smoke in every cup you take. There's so much deliciousness to look forward to here and even better is the fact that it's not bitter. Contrary to popular belief, great coffee is not always bitter, in fact, there are some really great options out there that are far from bitter. At the forefront of these brands is the McCafe Premium Roast Coffee. Another thing we love about this coffee is how easy it is to brew, most especially if you have the Keurig brewer. Once you have these k cup coffee pods, you can enjoy coffee just about anywhere. Whether it's your office or the confines of your home, you can get that much-needed kick we mentioned earlier.
Furthermore, any die-hard coffee lover will tell you that the best type of coffee, caffeinated or decaffeinated Arabica. If you haven't connected the dots yet, the McCafe decaf is 100% Arabica coffee. Asides this, here you'll get true value for your money seeing as you'll get a total of 84 packs here, best believe that this should cover your rations for over a month.
Additionally, you can also benefit from a sound sleep when the sun goes down. You don't need to experience sleepless nights, especially those horrible ones induced by caffeinated coffee. This just goes to prove that this coffee is great for you because you get a kick in your day, but not so strong a kick that you struggle with sleep at night. Even better; this coffee can also be brewed at any given setting you choose on your coffee maker. It really does not matter if you are going for a much lighter brew or a heavier one, all in all, you are still provided with layers of flavor.
For more cool products for coffee lovers, check out our guide to the best burr coffee grinders.
Key Features:
Comes in 84 pods
Has a smoky flavor
Completely Arabica
Weighs less than 3 pounds
Specification:
Brand

McCafe

Model

SG_B07GCNDL91_US

Weight

2.88 pounds
Solimo Decaf Light Roast Coffee Pods
Have you ever woken up from a night's sleep, feeling like you got no sleep at all? Just imagine that this happened after you spent the previous night supposedly asleep? The Ct. Solimo Decaf Light Roast Coffee is what you need to fix that type of morning, in and out. This coffee is on this list for a number of reasons, one of which is the light flavor it has. This flavor is also accompanied by a nutty aroma that fills the room with a homey smell, it's practically a hug for your nostrils. The makers of Solimo coffee are as versatile as they come, as such, there are ranges of coffee that they have made available on the market. Each and every one of them has been curated to fit the taste profile of different consumers.
For those who opt for decaf light coffee, this is an authentic route to take. You can rest assured that the flavor you are getting is that of a balanced breakfast drink, and even if you take this coffee later on in the day, it makes for a wholesome experience. Furthermore, the intensity of each brew here is on a range of 1 to 10 is four. As such, this is the best choice for people who enjoy their coffee mild and light. That extra punch isn't always needed for you to enjoy a good cup of coffee. Guess what? This coffee blend also happens to be Arabica and as such, you just know that you are getting a great product delivered to you. Even better is the fact that the pods here are completely compatible with 1.0 and 2.0 k-cup brewers, so there's a little leeway there. Either of these devices can offer you the perfect cup of coffee. From where we are standing, this is a win-win.
Key Features:
Compatible with Keurig brewers 1.0 and 2.0
Decaf Breakfast Blend flavor
Refund upon return
Very light flavor
Specification:
Brand

Solimo

Model

842379108136

Weight

3.2 pounds
Starbucks VIA Instant Decaf Italian Roast Dark Roast Coffee
All the decaf coffee options on this list so far require that you use a coffee maker. But we are aware that not everyone has the luxury of owning a coffee maker or having access to one. Nevertheless, everyone deserves good coffee, even people who don't own coffeemakers. The Starbucks Instant Decaf Italian Dark Roast Coffee is the perfect solution to the problems you usually encounter when trying to make coffee without a coffee maker. As the name of this coffee clearly states, it is an instant decaf Italian dark roast coffee, as such it's a breeze to prepare. All you need to do is to get a cup of hot water, open up a sachet, pour it into the cup hot water. Then after ten seconds, your cup of coffee is ready. Here's a nifty factoid, there are nine segments on the Starbucks coffee spectrum, of which the instant decaf Italian dark roast coffee happens to be one.
Furthermore, the flavor of this Italian Roast Coffee is roasted and sweet, it also has a rich, deep flavor that has been lightly touched with some caramelized sugar giving it a faintly sweet taste. Additionally, this decaf coffee also offers a stronger taste than what you would get with some other milder brands. So, if you're after that kick with none of the consequences caffeinated coffee comes with, then this is the best option for you. Being instant coffee equally means that it can be taken anywhere, all you need is a cup and some hot water. And because it is instant it is also very affordable, so for a good price you get good coffee that can be taken anywhere. Talk about a win-win situation.
Key Features:
Instant coffee
Rich taste
Made from coffee beans sourced in many regions
Taste exactly like Starbuck coffee
Specification:
Brand

Starbucks

Model

011008132

Weight

3.86 pounds
Cafe Don Pablo Subtle Earth Organic Decaf Roast
Just like the other decaf coffee products on this list, the Cafe Don Pablo decaf coffee is a hundred percent Arabica coffee and is made with coffee beans from Honduras. You'll be pleased to know that in addition to that, it is quite a healthy brand. This decaf coffee happens to be GMO-free, so if you want decaf coffee that has not been genetically modified but rather made using organically grown beans then this is the choice for you. It also has a higher level of decaffeination than most of the options out there and is 99.9% caffeine-free. That figure is so impressive, you'll be eating your cake and having it all day long.
It's also worth adding that when people take coffee, the flavor and taste are one of the major things that they look out for and the Cafe Don Pablo is not lagging in this department. This coffee has a rich chocolate flavor with hints of honey, caramel, cocoa, and milk chocolate. All of these provide you with a wholesome experience whenever you take a sip of Cafe Don Pablo Decaf coffee. The bean used to make this coffee is naturally garnished with sugar. Here in this mix, it is further caramelized and this just adds to its already delicious flavor. When it comes to this decaf coffee it does not matter if you don't own either the 1.0 or the 2.0 Keurig cup brewers. This is mostly because there are four ways to brew it, and guess what? None of them compulsorily involve a Keurig brewer. You can choose to use the regular drip machine or the hand drip option where you mix in some hot water. The french press and cold brew methods equally work perfectly here.
Key Features:
GMO-free
USDA certified
Has a natural chocolate milk flavor
Very low acidity
Specification:
Brand

Cafe Don Pablo

Weight

2 pounds
Kicking Horse Decaf Coffee
Utilizing the Swiss Water Process (more in our guide), Kicking Horse Decaf Coffee bean selection comes with the most flavor you'll ever find in decaf coffee. Grown in Central and South America through the Rainforest Alliance, Kicking Horse brings their beans all the way to Canada for roasting under strict guidelines, and then, to your home. Organic, kosher and Fairtrade certified, this is a decaf coffee you can really feel good about while drinking. This illustriously-flavored brew comes in dark roast for maximum flavor—if you're after the ultimate decaf coffee on the market, look no further.
Café Don Pablo Colombian Gourmet Decaf Coffee
Amazon's top choice comes in a spacious 2lb (32oz) bag, giving you enough decaf coffee to last for the entire month. Café Don Pablo uses the Swiss Water Process to eliminate the need for chemicals in your coffee, while retaining all the same great flavors as caffeinated beans. With natural hints of caramel, cocoa and a hint of citrus, you get some prime flavor from the largest and most desirable arabica beans, grown high up in mountainous terrain. Nothing is better than micro batched coffee, which is exactly what Café Don Pablo brings to your cup, all with a convenient way to purchase without visiting local microbreweries.
No Fun Jo Decaf Organic Blend
Certified organic and processed through the Swiss Water method, No Fun Jo Organic Fairtrade-commissioned decaffeinated bean blend has extremely high expectations. Only selecting from the top 2% of arabica beans grown across the world, this posh brand hand selects the best, so it can give you the best. Hand-crafted by coffee experts, the small and dedicated team behind this, and many other Jo coffee blends, came with one single message in mind: "Giving up caffeine doesn't mean giving up coffee."
Kirkland Dark Roast Decaf
This coffee comes pre-ground in a 48oz container, allowing you to bulk up for the long haul. As we descend on the list, you'll start getting into a blend of pre-ground coffees that don't use the Swiss Water method. Kirkland gives you excellent value while packing a serious burst of flavor in every cup, all wrapped-up in aluminum seal technology to upkeep the freshness of your grinds without having to freeze them. Kirkland supplies some of the largest single-serve coffee retailers in the continental United States, trusted by millions of consumers everywhere. For bulk supply and savings galore, Kirkland's dark roast decaf blend has you covered. Be sure to also check out our list of the best instant coffee for more great items like this.
Mayan Decaf Blend by Stone Street
Utilizing the Swiss Water Process, one perfectly-made pound of coffee is sitting right in front of you, staring you down. Stone Street wanted to bring consumers a better option when it comes to decaf coffee, and with Mayan Decaf Blend they've done just that. Flavor runs throughout every cup, all while avoiding the infamous "bitter finish" that you can with some decaf blends. With a one-way degassing valve to maintain freshness, this aluminum-lined bag is resealable, keeping your coffee as fresh as the first day it was packaged.
Colombian Decaf by Fresh Roasted Coffee, LLC
There's a stigma on decaf Colombian coffee—the "bitter finish." FRC wanted to alleviate that horrible curse, and came up with Colombian Decaf, one of the best blends of decaffeinated Colombian beans on the face of the planet. Using the Swiss Water method, this brand avoids chemical interaction of any sort, allowing the beans to retain maximum flavor in every condition. You get a whopping two pounds of beans to call your own, medium roasted, and crafted by the professionals. FRC only uses environmentally-friendly roasters and equipment, letting you enjoy every sip knowing that you're being served the best of the best. 
You may also like some of the best cold brew coffee from our list. 
Seattle's Best: Decaf Portside Blend
Move over, Starbucks—there's a new player in town. Seattle's Best has been one of the finest hand-crafted brews we've ever tried. Medium-roasted and sporting an even-toned, subtle flavor, Seattle's Best aims to take the negative image off of decaf coffee consumption. You get 12oz in a bag (for an unbelievable price, mind you), as well as included brewing instructions for the best possible flavor. We can't say enough good things about this brew, from the gas-valve packaging to the smooth taste, all the way down to the finish.
Tim Horton's Medium Roast Decaf Blend
The legendary Tim Horton's wants you to experience their time-tested flavor, now in decaf. Tim Horton's has been one of the premier single-serve coffee companies in America for decades, ensuring that their make-at-home ground coffee exceeds your expectations. Sporting their signature flavor, Medium Roast Decaf is a truly magnificent blend that leaves you wanting more, (and giving you more than enough budget room to grab another bag).
Gevalia Kaffe Medium Roast Decaf Blend
Gevalia is perhaps the newest blend to hit our list, and they really had to earn it. Utilizing a unique coffee blend from the mountains of East Africa, South America, and Central America, they bring a one-of-a-kind flavor to the table. Kosher and designed for drip machines, Gevalia's decaf blend is intended to be enjoyed throughout the day, while keeping those jitters away. Side straps allow for easy opening and closing, while the aluminum-lined bag keeps things fresh.
Decaf Coffee Buying Guide
Whether your doctor told you to make the switch, or you just don't like the dependency on caffeine, decaf coffee is the answer. We're about to get into the hard truths surrounding decaf, even a few things you may not like. From how decaf coffee is made to caffeine effects on pregnancy, it's all here.
Q: How to Brew Decaf Coffee
A: It sounds simple, right? Decaf grinds offer convenience, but getting the right cup of decaf coffee is going to be a bit more involved than that. We'll get into the production of decaf coffee in a minute, but you probably won't like it—there's a fair deal of industrialization that goes into your decaf, so we're going to do it right in three steps.
1. Soak the Beans 
There's chemical residue unless you got Swiss water-decaffeinated beans. You can remove most of this by soaking your beans in a simple container of cold water. You may find guides that recommend hot water, but that messes up the flavor during our next step.
2. Roast 
Now, hold on—even if your beans say they've been roasted, they were done so with that chemical compound on them. You've removed a few their attempts at roasting. Through coffee roaster machines or taking a more hands-on, frying pan method, roast 'em up nice.
3. Grinding
"But Gear Hungry guy, I know how to roast beans already."
You might, but if you're switching to decaf or you were given a previously-used grinder from your brother-in-law, that grinder is as good as re-caffeinating your coffee. Most people don't properly clean their grinders—coffee is naturally oily, and a real pain to clean. That residue is going to have trace caffeine in it, which is going to boost the percentage of caffeine already present in your beans (more on that later) and undo a fair share of your efforts. Clean the best coffee grinder thoroughly, sanitize it, and start anew. 
Q: How is Decaf Coffee Produced?
A: No matter what, decaffeinated coffee comes with human intervention. Coffee beans don't have a specific decaffeinated hybrid growing out of the ground—we have to intervene to complete the process. There are two ways coffee is decaffeinated, with two subsections for each method.
Solvent Based
Whether it's direct or indirect, introducing a solvent is treating the beans with chemicals. While these may be organic means, such as saltwater brines, chemicals are introduced towards the end of the process to complete decaffeination. If you've read about decaf methods containing carcinogens, rest assured, that method hasn't been used in a very long time after it was proven. 
Non-Solvent Based
Through either carbon dioxide, or the accredited Swiss Water Process, caffeine is essentially extracted from the beans. Swiss methods include using activated charcoal to remove the "toxin" of caffeine from the bean, which has been being used for close to eighty years. Carbon dioxide, however, is the most recently-used method, historically speaking. This allows for larger batches of decaf coffee to be made at one time, which is favored by Western civilization. 
Q: Is There Still Caffeine in Decaf?
A: Short answers, yes—there's still caffeine traces in your decaffeinated coffee. There's no such thing as 100% decaf, and there most likely never will be. Caffeine grows with coffee beans; it's part of its nature. However, decaf coffee has such a miniscule caffeine percentage, that a cup of coffee (or 3-4 throughout the day, if that's how you roll), isn't going to make your heart jump out of your chest.
An average 10oz cup of coffee comes with 140mg of caffeine, while most decaf coffee comes with between 2 to 5mg. You're roughly within the FDA standard parameter of a maximum of 3% caffeine content per cup of decaf coffee. It would take ten cups all within a one hour period to even feel half the jitter of a normal cup of joe. So yes, there's still caffeine—it's unavoidable—but so long as you don't have a severe medical condition refraining you from caffeine consumption at all costs, you're good to go.
Q: Can Pregnant Women Still Drink Caffeine?
A: There's an absolute ton of fallacies surrounding pregnancy and caffeine consumption. A standard pregnancy means that you have between 25-50% more blood volume than you had pre-pregnancy, and we all know caffeine constricts blood vessels and increases blood pressure. On average, a pregnant woman in normal or good health is able to have a cup of coffee a day, without it negatively impacting their unborn child.
If you end up getting single-serve coffee from a major chain, and they don't give you decaf like you asked for, you're still safe. However, you should stop drinking all potentially caffeinated beverages for the rest of the day. Brewing decaf at home is the safe way to play it—you can reasonably have a few cups a day without issue.
Q: Is "Half-Caf" Okay?
A: Whether you're pregnant or you get the jitters, half-caf is basically pointless. It's the equivalent of saying, 'I'm going to work out really hard all week, but on the weekend, my diet has no rules!" It's bogus, and it's a way of coping with the fact that you're still ingesting caffeine. Since decaf coffee still has caffeine, half-caf can't ever be achieved. Your half-caf cup of coffee will still have 50-60% caffeine (because nobody really measures by the ounce, there's no way to achieve a perfect half cup). It's better to either go big, or go home when it comes to switching to decaf.
Sign Up Now
GET THE VERY BEST OF GEARHUNGRY STRAIGHT TO YOUR INBOX