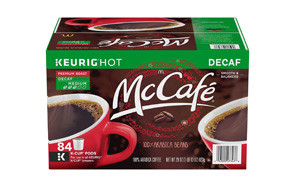 McCafe Decaf Premium Roast Keurig K Cup Coffee Pods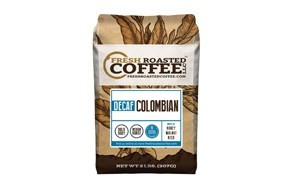 Colombian Decaf by Fresh Roasted Coffee, LLC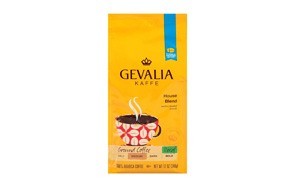 Gevalia Kaffe Medium Roast Decaf Blend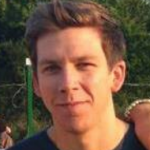 You love coffee, but caffeine is either medically disapproved, or it just gives you the jitters. Don't worry—we've all been there. Coffee is America's favorite beverage, and comes with endless possibilities for how you like it served. Just because you can't (or don't want) caffeine doesn't mean you have to suffer. We've outlined the top ten best decaf coffees, as well as your burning questions surrounding the decaffeination process.
The Best Decaf Coffee
Decaf Coffee Buying Guide
Whether your doctor told you to make the switch, or you just don't like the dependency on caffeine, decaf coffee is the answer. We're about to get into the hard truths surrounding decaf, even a few things you may not like. From how decaf coffee is made to caffeine effects on pregnancy, it's all here.

Q: How to Brew Decaf Coffee
A: It sounds simple, right? Decaf grinds offer convenience, but getting the right cup of decaf coffee is going to be a bit more involved than that. We'll get into the production of decaf coffee in a minute, but you probably won't like it—there's a fair deal of industrialization that goes into your decaf, so we're going to do it right in three steps.
1. Soak the Beans 
There's chemical residue unless you got Swiss water-decaffeinated beans. You can remove most of this by soaking your beans in a simple container of cold water. You may find guides that recommend hot water, but that messes up the flavor during our next step.
2. Roast 
Now, hold on—even if your beans say they've been roasted, they were done so with that chemical compound on them. You've removed a few their attempts at roasting. Through coffee roaster machines or taking a more hands-on, frying pan method, roast 'em up nice.
3. Grinding
"But Gear Hungry guy, I know how to roast beans already."
You might, but if you're switching to decaf or you were given a previously-used grinder from your brother-in-law, that grinder is as good as re-caffeinating your coffee. Most people don't properly clean their grinders—coffee is naturally oily, and a real pain to clean. That residue is going to have trace caffeine in it, which is going to boost the percentage of caffeine already present in your beans (more on that later) and undo a fair share of your efforts. Clean the best coffee grinder thoroughly, sanitize it, and start anew. 
Q: How is Decaf Coffee Produced?
A: No matter what, decaffeinated coffee comes with human intervention. Coffee beans don't have a specific decaffeinated hybrid growing out of the ground—we have to intervene to complete the process. There are two ways coffee is decaffeinated, with two subsections for each method.
Solvent Based
Whether it's direct or indirect, introducing a solvent is treating the beans with chemicals. While these may be organic means, such as saltwater brines, chemicals are introduced towards the end of the process to complete decaffeination. If you've read about decaf methods containing carcinogens, rest assured, that method hasn't been used in a very long time after it was proven. 
Non-Solvent Based
Through either carbon dioxide, or the accredited Swiss Water Process, caffeine is essentially extracted from the beans. Swiss methods include using activated charcoal to remove the "toxin" of caffeine from the bean, which has been being used for close to eighty years. Carbon dioxide, however, is the most recently-used method, historically speaking. This allows for larger batches of decaf coffee to be made at one time, which is favored by Western civilization. 
Q: Is There Still Caffeine in Decaf?
A: Short answers, yes—there's still caffeine traces in your decaffeinated coffee. There's no such thing as 100% decaf, and there most likely never will be. Caffeine grows with coffee beans; it's part of its nature. However, decaf coffee has such a miniscule caffeine percentage, that a cup of coffee (or 3-4 throughout the day, if that's how you roll), isn't going to make your heart jump out of your chest.
An average 10oz cup of coffee comes with 140mg of caffeine, while most decaf coffee comes with between 2 to 5mg. You're roughly within the FDA standard parameter of a maximum of 3% caffeine content per cup of decaf coffee. It would take ten cups all within a one hour period to even feel half the jitter of a normal cup of joe. So yes, there's still caffeine—it's unavoidable—but so long as you don't have a severe medical condition refraining you from caffeine consumption at all costs, you're good to go.

Q: Can Pregnant Women Still Drink Caffeine?
A: There's an absolute ton of fallacies surrounding pregnancy and caffeine consumption. A standard pregnancy means that you have between 25-50% more blood volume than you had pre-pregnancy, and we all know caffeine constricts blood vessels and increases blood pressure. On average, a pregnant woman in normal or good health is able to have a cup of coffee a day, without it negatively impacting their unborn child.
If you end up getting single-serve coffee from a major chain, and they don't give you decaf like you asked for, you're still safe. However, you should stop drinking all potentially caffeinated beverages for the rest of the day. Brewing decaf at home is the safe way to play it—you can reasonably have a few cups a day without issue.
Q: Is "Half-Caf" Okay?
A: Whether you're pregnant or you get the jitters, half-caf is basically pointless. It's the equivalent of saying, 'I'm going to work out really hard all week, but on the weekend, my diet has no rules!" It's bogus, and it's a way of coping with the fact that you're still ingesting caffeine. Since decaf coffee still has caffeine, half-caf can't ever be achieved. Your half-caf cup of coffee will still have 50-60% caffeine (because nobody really measures by the ounce, there's no way to achieve a perfect half cup). It's better to either go big, or go home when it comes to switching to decaf.