GearHungry may earn a small commission from affiliate links in this article.
Learn more
Top Destinations For Camping
Camping outdoor is regarded as one of the best activities to rejuvenate yourself while effectively breaking the dreadful monotony of daily routine. So, why not take it up as an opportunity to explore some of the best camping sites in the world?
Summer brings with it the promise of sunshine and good weather, two conditions that are ideal for camping outdoor. Of course, it implies dirty clothes, unwashed hair and no contemporary amenities, but it also means adventure, plenty of exercise and facing new challenges. Most people undertake camping with the intention of roughing it out, but for those who look forward to a more comfortable experience, there is an option known as glamping, or glamorous camping.
To this effect, discussed as follows are some locales which must feature on the bucket list of every traveler who reveres the outdoor –
Isle of Arran, Scotland
As the seventh largest island, Isle of Arran is often referred to as 'Miniature Scotland' owing to its rolling highlands and verdant forest-covered lowlands. As a camper, you would be spoiled for choice because there is so much to do, ranging from cycling along the picturesque Firth of Clyde to exploring the prehistoric roots of the island in the village of Brodick. If scaling mountains is your idea of a perfect adventure, then hike up to Goat Fell, the highest point on the island, and also touch its neighboring peaks.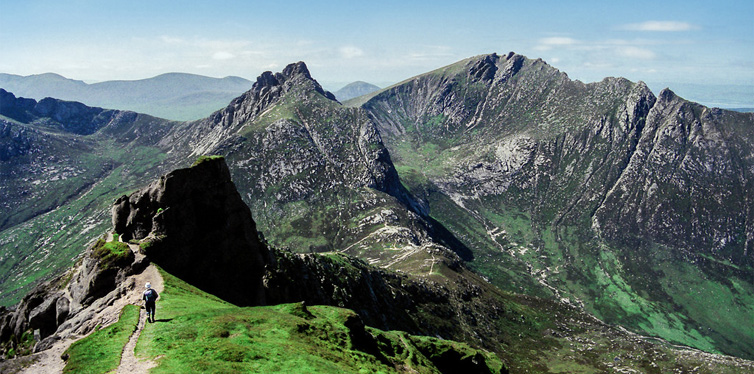 Masai Mara Reserve, Kenya
This reserve owes its name to two indigenous elements, namely River Mara which flows through the region, and the Masai tribe which is native to the region. Camping in this reserve will provide you with the ultimate wildlife experience wherein you can visit hippo pools, glimpse the big cats, and witness the wildbeest migration to and from the neighboring Serengeti. To render your camping experience truly memorable, opt for a hot-air balloon ride, go sky-diving from the azure African sky and interact with the gentle and warm-hearted members of the Masai tribe.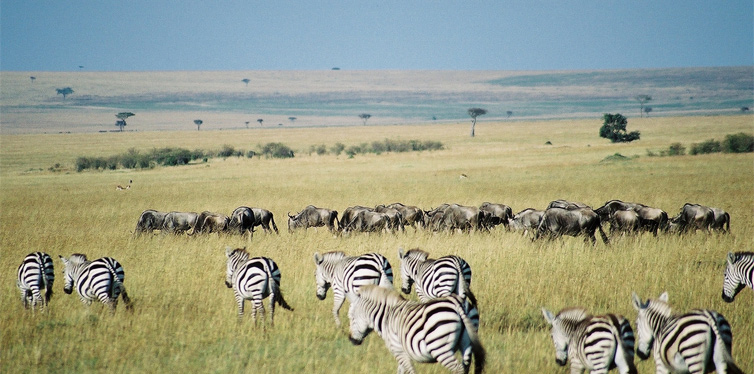 Miyajima, Japan
Visit this island of Gods which is less than an hour away from Hiroshima and is an epitome of Shinto sect. Wherever you pitch your camping tent, the echo of this religion is simply inevitable, courtesy of numerous temples and the presence of deer that are regarded as being sacred and divine. However, do store your food carefully because it is what the deer are after, so much so that if you happen to share your grub with them, you will have earned a round-the-clock retinue.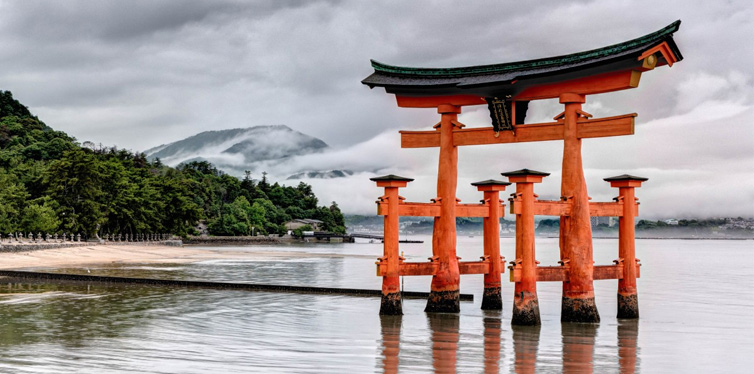 Ladakh, India
Being the northernmost tip of India, Ladakh is home to several strategic high passes, Buddhist Gompas and the crystal clear Pangong Lake. Owing to the high altitude, camping here is truly a test of endurance, not just because of the cold weather but also the hostile terrain. In sharp contrast are the warm-hearted inhabitants and the diverse flora and fauna that render the trip every bit worthy of the effort.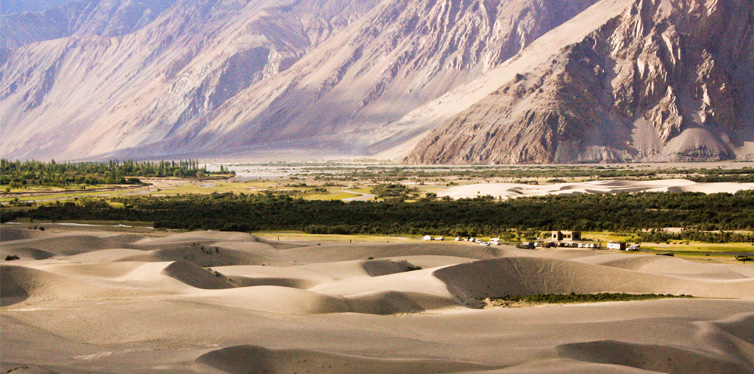 Simien Mountains, Ethiopia
If you love the stark reality of nature and enjoy high fitness levels, then setting up a camp nestled in the lap of Simien Mountains in Northern Ethiopia is definitely recommended. Because this is a UNESCO Heritage Site, it is mandatory for hikers to be accompanied by a local guide who also doubles up as a gunman. Plan your visit during the cool dry months of October to May and traverse the towering summits and deep valleys in all their glory covered with colorful flowers and home to Gelada baboons, Walya Ibex, and large bearded vultures.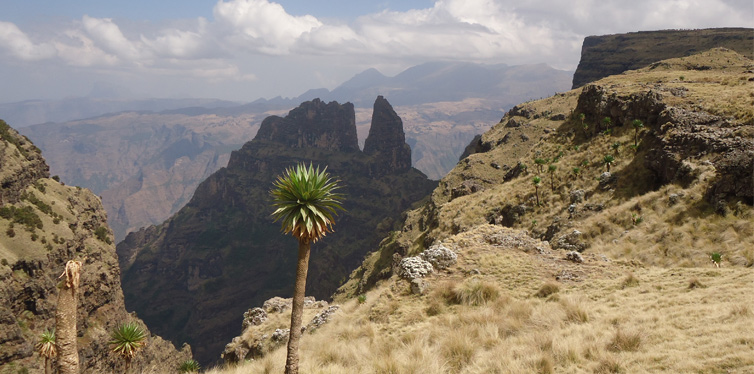 Haleakala National Park, Hawaii
'Haleakala' is a Hawaiian word that translates to 'House of the Sun' in English and is the name of the dormant volcano which is the most dominant feature of the island of Maui. There are two campsites in this locale, but both are surrounded by wilderness and are accessible via trails only. That being said, camping is one of the best ways to relish the stark volcanic landscape contradicted by lush greenery all around.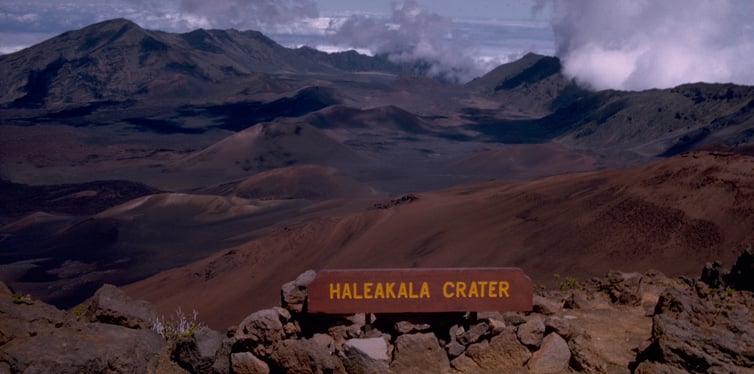 Laugavegur, Iceland
Ranked as the best hiking trail in Iceland, the Laugavegur connects one well-known natural reserve, namely Landmannalaugar, with another well-known reserve, namely Thorsmork. You can choose to camp throughout the 55-km route of the trail wherein you would be traversing across a varied landscape comprising of colorful hills, volcanic valleys, ice-caves and not even a single speck of flora or fauna.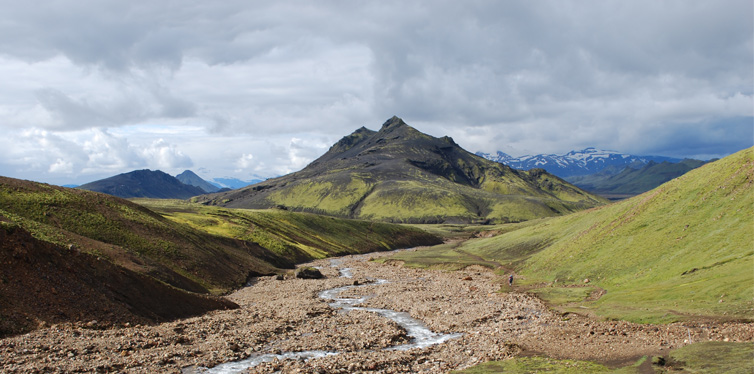 Mount Cook National Park, New Zealand
At 3724 meters, Mount Cook distinguishes itself as being the tallest peak in New Zealand, wherein it combines the resplendent beauty of the Southern Alps with the unpredictability of the Tasman Sea. Referred to as the Aoraki by the Maori, this location is an excellent getaway for nature lovers as you would be surrounded by picturesque scenery, and will still have plenty to do, like following the hiking trails, scaling the Tasman Glacier and stargazing.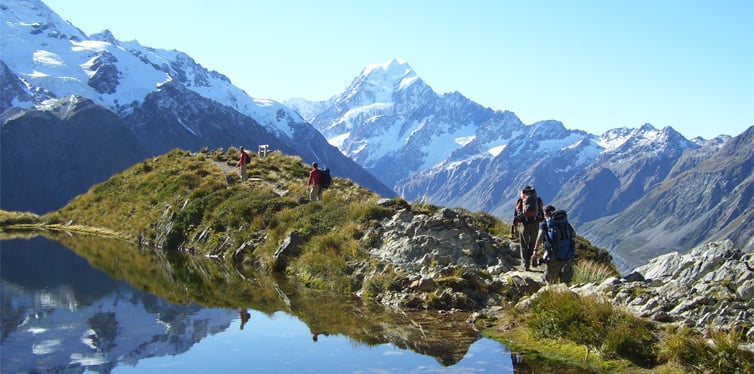 Skane, Sweden
Occupying the southern tip of Sweden, Skane is usually overlooked by tourists and this is what renders it conducive for camping out. All you need to do is pick a suitable area wherein you can pitch your tent, some options being sweeping sandy beaches, lush green fields dotted with blooming flowers and fringes of organic farms. What is more, your presence as a camper would be taken in stride by the locals who believe in 'Allemansratt', meaning the right to roam.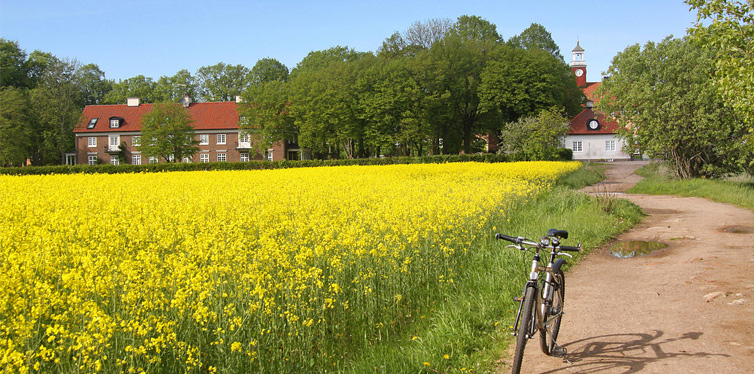 Corcovado National Park, Costa Rica
How about exploring rainforests as a part of camping option? If you choose Corcovado National Park in Costa Rica as your base camp for the holiday, walking through the rainforest would be one of the many unique experiences. Attractions that you can look forward to while spending time in the wilderness are swimming under a waterfall, observing a variety of ecosystems that are typical of a rainforest and relish the amazing biodiversity featuring more than 400 species, some of which even belong to the endangered category.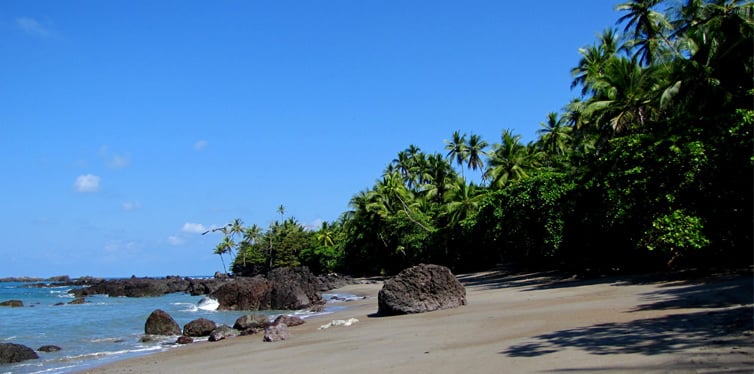 Final Word
Ideal that these destinations are for camping outdoors, each of them is governed by rules and regulations pertaining to the law of the land. So when you pick a destination that you wish to explore during the break, the next plan of action should be to dig deeper as regards everything that needs to be done and make proper arrangements before setting out.
Also make it a point to go through a list of dos' and don'ts so that your camping trip turns out to be as awesome as envisaged and imagined.