Best Alcohol Stoves in 2022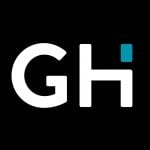 This product guide was written by GearHungry Staff
Last Updated
March 15, 2018
GearHungry Staff
GearHungry Staff posts are a compilation of work by various members of our editorial team. We update old articles regularly to provide you the most current information. You can learn more about our staff
here
.
GearHungry may earn a small commission from affiliate links in this article.
Learn more
Ever wanted the perfect solution to your camping and cooking needs? Alcohol stoves, more commonly known as beverage-can stoves or pop-can stoves, are the best solution to cooking during a power outage, when you're out on the hiking trail, or just having one handy for when the grill won't light. If you've ever seen a buffet or had catering handle the food for an event, you've seen an alcohol stove. Here are the top seven models, and a bit about how to use them.
The Best Alcohol Stove
Esbit 5-Piece Lightweight Cooking Set W/ Alchohol Stove
Starting off our list on an exceptional note, you have a five-piece set that comes with everything you'll ever need out on the trail to get an excellent simmer going. The 985MI pot comes with a volume indicator so you know when you're running low on denatured alcohol. Everything comes ready to stash away in a small mesh bag to avoid losing components, as well.
Esbit 5-Piece Lightweight Trekking Cooking Set comes with two cook pots, a stand, a solid fuel base, and the carry bag. Pots are made of lightweight anodized aluminum for maximum portability (and they clean pretty damn easy, as well). The total weight of this set is 15oz, leaving you with a compact storage assembly and a quick way to light up the night when you're out on the trail. You may also like some of the best cooking tripods from our list, so check them out.
Key Features:
Alcohol burner is made of brass
Pans are extremely easy to clean
Low level fuel indicator
Specification:
Brand

Esbit

Model

E-CS985HA

Weight

14.7 ounces
REDCAMP Mini Alcohol Stove
If you're looking for a reliable alcohol stove, the REDCAMP Mini Alcohol Stove is one of the best. It has a simplistic design that folds down into a tiny velvet bag and weighs just five ounces, so you can chuck it in your pack and you'll barely notice the extra weight. The stove is made from brass, which gives it excellent heat-resistant capabilities; and it comes with an aluminum alloy stand, to avoid burning the ground. 
Using just 100ml of alcohol (denatured alcohol works best) it will burn for around 50 minutes. Sure, it's not quite as powerful as a propane camping stove but you can't argue with this performance. One of the most impressive features, in our opinion, is the variable temperature control. It has a flame regulator with foldable handles that let you control and extinguish the flame when you're ready.
Key Features:
Made from brass
Aluminum alloy stand 
Comes with velvet bag 
Burns for 50 minutes on 100ml alcohol 
Variable temperature control 
100% money-back guarantee 
Specification:
Brand

REDCAMP

Weight

5 ounces
Vargo Decagon Alcohol Stove
Simple as simple can get—Vargo made their lightweight alcohol stove dependable as can be, while upkeeping the stability and proper construction that they're known for. The bottom base plate works to stabilize your alcohol stove, even in the uncertain, rugged hilliness of nature. The large center hole makes this extremely easy to fill up and light.
Constructed of titanium, Vargo Decagon Stove won't burn out on you after extended or frequent use. This durable solution to your on-the-go hiking and camping cooking sessions weighs less than a grand total of eight ounces, and slips away in your backpack with extreme ease—you may even forget that it's there.
Key Features:
Anti-tilt baseplate
Titanium construction for longevity
Less than 8oz in total
Specification:
Brand

Vargo

Model

T-302

Weight

8 ounces
Solo Stove Alcohol Burner
Looks like a tin can with a pull-tab, but in reality, Solo Stove is a twist-on cap alcohol burner that has the durability to last a thousand camping trips, and then some. Extremely versatile and a synch for beginners to use, this compact, 3.5oz alcohol stove comes complete with a fold-out handle to adjust the simmer, flame size, or extinguish the flame entirely when you're done using it.
Your o-ring seal prevents denatured alcohol evaporation, which means you waste less fuel, so you have to carry less fuel. These are all about packing light. You get about twenty-five minutes of burn on a full cap with a medium setting, and it packs up ultra small in your backpack, or even your pocket if you're so daring.
Key Features:
Rubber o-ring to prevent evaporation
Lightweight at 3.5oz total weight
Excellent for first-timers
Specification:
Brand

Solo Stove

Model

ALCH1

Weight

3.52 ounces
Evernew TI Stove DX Set looks like it belongs in a gourmet kitchen. Coming in at a stunning 3oz of total weight, this alcohol stove includes the pot stand, a windshield (so you can avoid purchasing an extra one), as well as a turbo plate. You can set this up, and let it burn—the wind isn't going to do a damn thing to stop you.
From Japanese design and manufacturing, this ninety-year-old company has been creating alcohol stoves since the 1920's. Made of titanium and built to last for thousands of full-length, twenty-minute fires, this alcohol stove won't quit on you—not unless you snuff the flame. This folds up ultra small with all pieces attached.
Key Features:
Full titanium construction
Comes with windshield included
3oz total weight
Specification:
Brand

Evernew

Model

696953

Weight

2.4 ounces
Trangia Spirit Burner was made to be compact and slip into your backpack without a care. As one of the most inexpensive models on our list, you get a grand total of 4oz in weight, and a screw top for fast and safe storage. Coupled with the o-ring to prevent alcohol evaporation, this is an excellent teaching alcohol stove, and works plenty well for the seasoned user, as well.
Your simmer ring allows you to adjust the flame, or extinguish it completely. You don't have to wait for the flame to die out on its own—you're in full control and command of your alcohol stove. Less fuel, less carry weight, and all the power you need.
Key Features:
4oz total weight
Screwcap for secured and simple storage
Excellent for first-timers
Specification:
Brand

Trangia

Model

327550

Weight

2.88 ounces
The Lixada Camping Stove is really a two-in-one product. It's a wood-burning stove that doubles up as an alcohol burner. The reason we've decided to include it is that it follows that golden rule of survival – always have a backup. If you can't find any twigs or kindling wood to use as fuel, the alcohol burner can be used instead, or vice-versa. 
The frame is made from hardened stainless steel, which makes it extra tough and resistant to high temperatures. It folds down super small and fits into the provided bag. This probably isn't the best alcohol burner on this list but the fact that it doubles up as a wood-burner makes it an excellent survival tool. 
Key Features:
Made from hardened stainless steel 
Wood burner and alcohol burner 
Comes with carrying bag 
Hole to feed twigs 
Easy assembly 
Specification:
Brand

Lixada

Model

SFJ0560392255167CQ

Weight

1.6 pounds
Alcohol Stove Buying Guide & FAQs
Pop up for a quick meal during a hike, or just enjoy a fast meal out under the stars—alcohol stoves have a million different uses, and are excellent in disaster or emergency situations where an electric stove or electric cooking appliances aren't available. Here's what you need to know:
Q: Why Carry an Alcohol Stove Instead of Alternative Stoves?
A: Portable stoves have a great set of uses, but they're bulky, heavy, and just not convenient to carry around. Alcohol stoves are immensely lightweight and simple to use. Let's go over their main features:
Portable: You can simply put them in your backpack (safely) or into a small compartment in your car. They're great in a pinch, especially since there's no heavy lifting or additional equipment to carry.
Hardwearing: You don't just want a portable cooking source, you want it to be able to handle a heavy load—that's what hardwearing is. You can cook up large volumes of food with a tiny, portable cooking source.
Easy to Use: The operations are simple—we've even laid them out beneath this section to give you some insight. There's no crazy setup, no major preparations (with charcoal or gas camping stoves, you have to do a lot before you can actually ignite the night). Simple to use is always a bonus on our list.
Fuel: Who has time to carry around pounds of propane in a tank? Lightweight, small fuel sources are a far better solution for just popping-up and getting straight to cooking. Carry less fuel, use less fuel, and enjoy your food just the same.
Q: How to Use an Alcohol Stove
A: Simply scope out an area that won't catch fire to start with. Ideally, near some rocks or away from any brush/dead leaves. Once you've made sure that there are no flammable items in your direct area, and you have an emergency bottle of water or miniature fire extinguisher nearby, you're ready to actually start.
Pop in your denatured alcohol into the central storage area of your stove. Be sure to fill it up about halfway, which will give you a ten-minute burn. Have everything nearby, and never leave a flame to itself—you won't regret sticking around, but you will regret it if something goes wrong when you're not attending to your fire.
Q: Do I Need a Windshield?
A: In short, yes—you absolutely do. Depending on the power of your burn, you'll run the risk of the flame dying out while you're trying to cook. A windshield is designed to do what a windshield does best—protect you from a gust coming along and ruining your perfect simmer. These are a necessity. For our recommended add-on windshield, look below.
Sign Up Now
GET THE VERY BEST OF GEARHUNGRY STRAIGHT TO YOUR INBOX