Best Gas Grills In 2021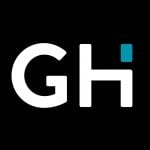 This product guide was written by GearHungry Staff
GearHungry Staff
GearHungry Staff posts are a compilation of work by various members of our editorial team. We update old articles regularly to provide you the most current information. You can learn more about our staff
here
.
GearHungry may earn a small commission from affiliate links in this article.
Learn more
When it comes to grilling, you'll hear things like 'if it's not charcoal and wood, it's not barbecue'. What would you say if we told you that you could get the same authentic flavor from a gas grill? But, not just any old gas grill will do, you need to be quite picky. If you want to get the best results, there are a number of features you need to take into consideration. Honestly, it'll be quite a hassle to navigate all this on your own. Thankfully, we have got all bases covered below in the comprehensive compilation of gas grills below. Take a look and you'll be sure to find something perfectly suited for you and your household.
The Best Gas Grill
Gas Grill Buying Guide
For many reasons, gas is the preferred fuel type for most grillers. However, when it comes to buying gas grills, just because you can afford all the extra features being offered does not necessarily mean you need them.  How then do you know what you need or don't need? The guide below details everything you should put into consideration on your quest to make sizzling goodness.
Features To Look For In Gas Grills
Accessories - Grill roasters and racks, sear burners, Rotisserie kits, pizza stone, apron and gloves, and a thermometer. These are some essential gas grill accessories to look for. The purpose of these items is to make your cooking experience better and improve the versatility of the grill.
Nonetheless, it is preferable to stick to the accessories you know you will use. In the end this will save cost and valuable storage space.
BTU - Also known as the British thermal unit, the BTU feature is a measure of the amount of heat your grill burners can create in a given time. Having a high BTU alone however, does not guarantee high heat concentration, distribution. You see, the size of the grill also contributes to the efficiency of the heat.
The higher the BTU, the more fuel your grill uses, so it is advisable to go for a number that fits the type of food you have in mind. The standard BTU recommendation for gas grills is between 80-100.
Burners - Just like gas cookers, gas grills can come with multiple burners too. How many burners do you need? How diversified are your grilling needs? The answer to these questions should influence your purchase.
2 – 3 burner grills are the most common, but you can also get one with 4 - 6 burners if it suits your needs. One benefit of having multiple burners is the flexibility they offer as regards heat range – low, medium, and hot.
Compatible Gas - Gas grills typically use either propane or natural gas. The former burns hotter, but the latter is a cheaper option, especially long term. Unlike propane gas that you can get in a tank, the catch with natural gas is that you have to hook it up with a gas line. So if you don't already have one installed and don't want to go through the trouble, consider buying a propane compatible gas grill.
Cooking Area - Burners and the cooking area go hand-in-hand in determining the size of the grill. As with burners, the magnitude of your grilling needs will determine the cooking area you need. It is measured in square inches, and an average three-burner gas grill has between 450 - 500 square inches. Larger ones with 5-6 burners can feature up to 650 square inches of cooking space.
One can also enhance the cooking area of a gas grill with accessories like half shelves and warming racks.
Distribution Of Heat - Even more important than the BTU is the heat distribution of your gas grill. An ideal gas grill is supposed to supply an equal amount of heat to every part of the cooking surface. Metal burner shields play as much a role in maintaining an even distribution of heat across the surface as the location of the burners themselves.
Durability - The quality of material the components of a gas grill are made of determines to a large extent how long it will last. The cooking grate, for instance, is typically made of three types – aluminum (coated), cast iron, and stainless steel. They all have their advantage, but the most durable of them all is stainless steel.
Flare Up Reduction - Flare-ups are a natural part of the grilling process, especially for greasy foods. They cannot be completely avoided and can become a real menace if left uncontrolled. Some grill makers have put measures in place to help reduce the potential inconvenience. Besides heat control and strategic burner port placement, accessories like ceramic briquettes and metal burner shield also help effectively minimize flare-ups.
Grate Material - The cooking grate literally takes the most heat in a grill, and as a result, suffers the most wear. As mentioned above, stainless steel, if appropriately maintained, lasts the longest. However, Aluminum conducts heat better than the rest, while cast iron retains heat the longest. Also, consider the ease of cleaning of grate material as you will be doing a lot of it.
Ignition Types
Infrared Heat - Infrared heat is a more persistent kind of heat than the conventional one. The type that sears the steak just right. This heating system is considered the best because it concentrates on the food, not the surrounding. With an infrared grill, heat is typically uniformly distributed; hence it takes less cooking time.
Lid - Unlike charcoal grills that need to stay open for better airflow, gas grills cook even faster when covered. Having a lid makes cooking with both direct and indirect heat possible. Not only does this reduce the grilling time significantly, but it preserves the food's flavor as well.
Size - After determining your needs – what you typically grill, how many people you cook for, and how often you do it - knowing the size to go for is easy. Next is to consider the cooking area and the number of burners you want. An average household will do fine with 2-3 burners, but a larger size may cater better to bigger needs.
Temperature Range - Different types of food require different heat levels to cook effectively. This is why the best gas grills offer a temperature range from low to high heat. The wider the range of temperature a grill provides, the more versatile it is in terms of the items it can grill.
Thermostat - A thermostat is an essential accessory for gas grills that gives you confidence while grilling. It does this by regulating the temperature of your heat. You can rest easy and focus on other things knowing your thermostat will not let your heat exceed or fall below the temperature range you set. Whatever reduces the odds of your barbeque burning or overcooking sure sounds like a win in our book.
Wheels - A gas grill with all the above features is great, but one on wheels is even better. Wheels make moving your grill around a lot easier, no matter the size, a feature you will appreciate if it ever suddenly starts to rain while you're grilling outdoors.
Sign Up Now
GET THE VERY BEST OF GEARHUNGRY STRAIGHT TO YOUR INBOX