Best Pellet Stoves In 2022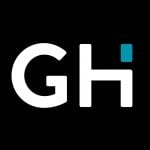 This product guide was written by GearHungry Staff
Last Updated
December 20, 2019
GearHungry Staff
GearHungry Staff posts are a compilation of work by various members of our editorial team. We update old articles regularly to provide you the most current information. You can learn more about our staff
here
.
GearHungry may earn a small commission from affiliate links in this article.
Learn more
With the winter chill sure to arrive sooner than we expect, bringing the best pellet stove into your home is the perfect way to transform your living room from something akin to Mr. Freeze's lair into something comfortable, cozy, and welcoming to relax in while the snow falls and winds whip outside your window.
A pellet stove is an easy and convenient way to keep you and your house warm throughout the winter, and the wood pellet operation adds something different you can't get with a central heating system. Easy to install and more effective than you think, a pellet stove could be for you, so let's find out.
The Best Pellet Stove
Castle Serenity Wood Pellet Stove
Boasting a smart controller and a variety of operating modes, the Castle Serenity Wood Pellet Stove is an option for the more tech-savvy guy searching desperately for a solution to a chilly house.
At 77 watts, it heats a 1,500 square foot residence with ease and also provides nearly 70% thermal efficiency to prevent too much wasted energy flying out the chimney. It's as compact as possible without losing heating quality, but even with this small size, it's still easy to clean to keep it in top condition. There's no automatic shut off, but with the remote, that shouldn't be too hard to fix yourself, and it's a small issue with a stove as affordable as this one. 
Key Features:
Easy installation
Programmable controller
Easy to clean
High efficiency
1500 square feet heat coverage
24 hour maximum burn time
Specification:
Brand

Castle Pellet Stoves

Model

12327

Weight

186 Pounds
Affordable
Nearly 70% thermal efficiency
Easy installation
US Stove Company US GW1949 Wiseway Non-Electric Pellet Stove
The US Stove Company GW1949 Pellet Stove looks like something straight out of a steel factory. The natural gravity-feed system gives in an industrial aesthetic that works great in a modern home – contrasted with exposed brickwork and this stove can create the perfect centerpiece for your living space. The other benefit of the gravity-feed system is that it doesn't require electricity to operate. Simply fill the 60-pound hopper and the burner will last for 30 hours. 
This impressive stove has a heat output of 40,000 BTUs, which means it can heat an area of up to 2,000 square feet. With that sort of power, it can replace a traditional central heating system in a home (or at least work alongside it). It's completely silent and burns clean, so you can have a guilt-free conscience when it comes to staying warm.
Key Features:
40,000 BTUs
For areas up to 2,000 sq. ft. 
Natural gravity feed system 
Uses standard three-inch pellet venting
60-pound hopper 
Burns for 30 hours 
Specification:
Brand

US Stove Company

Model

GW1949

Weight

131 Pounds
Creates an amazing centerpiece 
Long-lasting 
Burns clean
Not as powerful as it could be 
Difficult to install
PelPro PP130-B Pellet Stove
The PelPro PP130-B is a powerful and compact pellet stove that is perfect for heating up a large area. It might not look that impressive but with a power output of 40,600 BTU, it can heat an area up to 2,500 square feet. That means you can rely on this heater alone in the winter if you have a relatively small home. 
It also has a large-capacity hopper (130 pounds), which means it can burn for up to 96 hours without needing a refill. It has been certified by the EPA for clean-burning performance. Another reason we love the PelPro PP130-B is that it has an intuitive dial thermostat that lets you find the perfect temperature for the room.
Key Features:
40,600BTU 
2,500 sq. ft. 
Large capacity hopper (130lb) 
Burns for 96 hours 
EPA certified 
Specification:
Brand

PelPro

Model

PP130-B

Weight

243 Pounds
Very powerful 
For large areas 
Great warranty
Doesn't look very exciting
Drolet Eco-55 ST Pellet Stove
The Drolet Eco-55 ST Pellet Stove is pretty new to Amazon but we thought it deserved a mention on this list. This amazing stove has been reviewed elsewhere and there are a couple of YouTube videos showing them in action. It's towards the higher end of what you'd expect to pay for this kind of fireplace, which is probably why it's not a best-selling product. However, we think the extra cost could be really worth your investment. It's made from high-quality Canadian steel and has a ceramic glass window imported from Germany. It meets all of the highest environmental standards and is super easy-to-use, with an electronic control system and a simple thermostatic control. Plus, it has a large 60lb (27kg) hopper that provides 51 hours of continuous heat. 
Key Features:
60lb (27kg) hopper
Made from Canadian steel
German ceramic glass window 
Thermostatic control 
Meets environmental standard 
Provides 51 hours of continuous heat 
Specification:
Brand

Drolet

Model

DP00071

Weight

277 Pounds
Made from super high-quality materials 
Easy to use and control 
Large hopper 
Comfortbilt Pellet Stove HP22
The Comfortbilt Pellet Stove provides power and efficiency while also delivers the superb comfort you deserve from your home. With 50000 BTU (British Thermal Units), those days of frosted evening breath are over. Instead, you can enjoy the warmth in any room up to a comprehensive 2500 square feet.
The large viewing area adds an appealing look to the entire unit, and it gives you the wood-fire feel that is the whole reason you're buying a pellet stove to begin with. Through this, you can watch the flames and embers dance before you, adding a comforting and cozy atmosphere that's sure to improve even the dreariest days you've been forced to spend indoors.
It also boasts auto ignition that takes the hassle out of using it. We all know how frustrating it can be to look forward to relaxing on the sofa after a long day only for nothing to go right. With this feature, you will have at least one less thing to worry about. The programmable thermostat also makes it easy to use and helps you adjust the settings to suit your needs. When everything burns out, the ash pan provides an easy cleaning solution that keeps it in top condition for as long as you need.
Key Features:
50000 BTU
Heats up to 2500 square feet
Large viewing area
Auto ignition
Ash pan for easy cleaning
Programmable thermostat
Specification:
Brand

Comfortbilt

Model

HP22

Weight

295 Pounds
Pellet Stove Buying Guide & FAQ
How We Chose Our Selection Of Pellet Stoves
As always, we used our tried and tested method to determine which pellet stoves are the most efficient and reliable when making our selection. Here's how we did it:
Brand - The brand is the first thing we see when looking at a product, and this helps us understand the quality of what we are recommending. Because we only look for the highest quality products, we focused on brands which have a reputation as being reliable, easy to use, and above all, efficient.
Price - A pellet stove feels like a large investment initially, but should save you money over time. With this in mind, we looked for a range of prices to appeal to all readers and budgets to ensure everybody, regardless of needs, house size, and more can find the right stove for them should they need it.
Reviews - Reviews are the most important part of our research process and they help us understand what are the most crucial things to look for when buying a pellet stove. Because we don't have the time to use these stoves when they are most effective, reviews allow us to gauge their effectiveness and efficiency through genuine testimonies from customers.
Features To Look For In Pellet Stoves
While all the pellet stoves we selected are of a high quality with great performance, there are still differences between them. Understanding these differences and which key features to consider will help you decide which stove is the right one for you and your home.
Height - Your pellet stove height depends where you need to place it. For living rooms, you can typically get away with a longer stove, whereas other, smaller rooms around the house or mobile homes will require a shorter product. The height also determines the range, and how long it operates, which is crucial if you're relying on it to heat your home throughout the winter.
Insulation - Better insulation means better heating efficiency and you don't want to lose heat because of a poorly insulated stove. However, much of this heat retention will depend on your home's insulation so keep this in mind when buying.
Windows - The larger the window, the better the radiance so if you need reliable and consistent heat find a stove with as big of a window as possible while still being small enough to fit in your home. Not all rooms need large windows, though, so keep this in mind, too.
Placement - Some pellet stoves are used as a primary heating source, whereas others are meant as a secondary heating option, and this depends on where you place the stove. For whole-house heating, the living room is the best option, but if you just need to keep your upstairs warm during winter, you can likely find a room suitable without turning it into a sauna.
Maintenance - Pellet stoves demand more maintenance compared to wood stoves, and can be difficult to clean. If possible, purchase a pellet stove boasting self-cleaning properties. It's also important to think about repairs and whether the warranty covers certain issues.
Pellet Stove FAQ
Q: What is a pellet stove?
A: A pellet stove is a stove that runs using wood (or biomass) pellets that burn and heat your home. It works by feeding the pellets from the hopper down into the burn area.
Most pellet stoves use automatic ignition, variable temperatures, and are generally a set-and-forget item, so all you need to do is programme it to switch on at a certain time, sit back, and enjoy an evening by the fire with your family watching TV, reading, or playing board games.
There are also some options which come with smart controllers, allowing you to adjust the temperature as needed without leaving the sofa.
As a newer invention, you can't always be sure if they're right for your living room or mobile home, so do some research before investing in a pellet stove.
Q: Which is more efficient wood or pellet stove?
A: Wood stoves offer an often unpredictable efficiency rating as the quality of the burn depends on which type of wood you choose, the available airflow, and other factors that can include dryness of the wood among other factors.
Conversely, pellet stoves burn in a controlled environment, making efficiency more straightforward to measure, and with programmable settings, you will always know how many pellets you need to heat your home sufficiently.
Ignoring price and installation, pellet stoves are therefore more efficient if you're looking for heating performance, making pellet stoves a better option if you're still on the fence regarding which is the best option for you.
Q: What are pellet stoves advantages?
A: When compared to wood stoves burning stoves, pellet stoves have a variety of advantages that make them an attractive upgrade for anybody looking for efficiency and space-saving.
Easy to Use - A pellet stove is simple to use because of the automatic ignition features and more advanced models also allow you to adjust the temperature through remotes, while others work on the house thermostat. For better autonomy, you can also programme the stove to operate by day or by week for better simplicity and one less thing to think about.
Efficient - Pellet stove efficiencies range anywhere from 69% to over 90%, and this means there is less heat lost, heating your home more effectively and lessening the amount of fuel required.
Automatic Pellet Feed -ith the built-in pellet hopper, you can get up to 36 hours of run time from your pellet stove depending on the size and quality. Mid-size stoves run closer to 12 - 24 hours, while smaller stoves will run around 8 hours. You can adjust this run time by changing the desired temperature, and with partial loads (around 30%) you can maximize the operating time.
Eco-Friendly - With a pellet stove being CO₂, you can enjoy environmentally friendly burning, while the computer system also ensures ash content of the pellets burned clocks in at 0.5 - 1% for easier cleanup and fewer harmful emissions.
Cheap and Convenient Fuel - Although wood is technically cheaper as you can get it almost anywhere, it can also be more difficult to source and there's no guarantee the wood will be ready to burn as soon as you find it. Unlike wood, pellets are suitable for use immediately, and while you need to pay for a bag, these are still inexpensive. The bag is also compact and easy to store during months you don't need the stove, meaning you can stock up for winter without feeling overwhelmed by mess.
However, pellet stoves are not without their disadvantages, with maintenance, noise, electrical dependency (in most models), a small flame, and the initial cost all being issues to consider if you are looking into purchasing a pellet stove for your house or mobile home.
Sources:
Sign Up Now
GET THE VERY BEST OF GEARHUNGRY STRAIGHT TO YOUR INBOX