Last updated:
31 Dec 2020
7 Best Pellet Stoves (Review) In 2021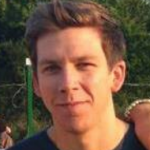 This product guide was written by Jordan Carter
Published
December 20, 2019
With the winter chill sure to arrive sooner than we expect, bringing the best pellet stove into your home is the perfect way to transform your living room from something akin to Mr. Freeze's lair into something comfortable, cozy, and welcoming to relax in while the snow falls and winds whip outside your window.
A pellet stove is an easy and convenient way to keep you and your house warm throughout the winter, and the wood pellet operation adds something different you can't get with a central heating system. Easy to install and more effective than you think, a pellet stove could be for you, so let's find out.
The Best Pellet Stove
Pellet Stove Buying Guide & FAQ
How We Chose Our Selection Of Pellet Stoves
As always, we used our tried and tested method to determine which pellet stoves are the most efficient and reliable when making our selection. Here's how we did it:
Brand - The brand is the first thing we see when looking at a product, and this helps us understand the quality of what we are recommending. Because we only look for the highest quality products, we focused on brands which have a reputation as being reliable, easy to use, and above all, efficient.
Price - A pellet stove feels like a large investment initially, but should save you money over time. With this in mind, we looked for a range of prices to appeal to all readers and budgets to ensure everybody, regardless of needs, house size, and more can find the right stove for them should they need it.
Reviews - Reviews are the most important part of our research process and they help us understand what are the most crucial things to look for when buying a pellet stove. Because we don't have the time to use these stoves when they are most effective, reviews allow us to gauge their effectiveness and efficiency through genuine testimonies from customers.

Features To Look For In Pellet Stoves
While all the pellet stoves we selected are of a high quality with great performance, there are still differences between them. Understanding these differences and which key features to consider will help you decide which stove is the right one for you and your home.
Height - Your pellet stove height depends where you need to place it. For living rooms, you can typically get away with a longer stove, whereas other, smaller rooms around the house or mobile homes will require a shorter product. The height also determines the range, and how long it operates, which is crucial if you're relying on it to heat your home throughout the winter.
Insulation - Better insulation means better heating efficiency and you don't want to lose heat because of a poorly insulated stove. However, much of this heat retention will depend on your home's insulation so keep this in mind when buying.
Windows - The larger the window, the better the radiance so if you need reliable and consistent heat find a stove with as big of a window as possible while still being small enough to fit in your home. Not all rooms need large windows, though, so keep this in mind, too.
Placement - Some pellet stoves are used as a primary heating source, whereas others are meant as a secondary heating option, and this depends on where you place the stove. For whole-house heating, the living room is the best option, but if you just need to keep your upstairs warm during winter, you can likely find a room suitable without turning it into a sauna.
Maintenance - Pellet stoves demand more maintenance compared to wood stoves, and can be difficult to clean. If possible, purchase a pellet stove boasting self-cleaning properties. It's also important to think about repairs and whether the warranty covers certain issues.

Pellet Stove FAQ
Q: What is a pellet stove?
A: A pellet stove is a stove that runs using wood (or biomass) pellets that burn and heat your home. It works by feeding the pellets from the hopper down into the burn area.
Most pellet stoves use automatic ignition, variable temperatures, and are generally a set-and-forget item, so all you need to do is programme it to switch on at a certain time, sit back, and enjoy an evening by the fire with your family watching TV, reading, or playing board games.
There are also some options which come with smart controllers, allowing you to adjust the temperature as needed without leaving the sofa.
As a newer invention, you can't always be sure if they're right for your living room or mobile home, so do some research before investing in a pellet stove.
Q: Which is more efficient wood or pellet stove?
A: Wood stoves offer an often unpredictable efficiency rating as the quality of the burn depends on which type of wood you choose, the available airflow, and other factors that can include dryness of the wood among other factors.
Conversely, pellet stoves burn in a controlled environment, making efficiency more straightforward to measure, and with programmable settings, you will always know how many pellets you need to heat your home sufficiently.
Ignoring price and installation, pellet stoves are therefore more efficient if you're looking for heating performance, making pellet stoves a better option if you're still on the fence regarding which is the best option for you.
Q: What are pellet stoves advantages?
A: When compared to wood stoves burning stoves, pellet stoves have a variety of advantages that make them an attractive upgrade for anybody looking for efficiency and space-saving.
Easy to Use - A pellet stove is simple to use because of the automatic ignition features and more advanced models also allow you to adjust the temperature through remotes, while others work on the house thermostat. For better autonomy, you can also programme the stove to operate by day or by week for better simplicity and one less thing to think about.
Efficient - Pellet stove efficiencies range anywhere from 69% to over 90%, and this means there is less heat lost, heating your home more effectively and lessening the amount of fuel required.
Automatic Pellet Feed -ith the built-in pellet hopper, you can get up to 36 hours of run time from your pellet stove depending on the size and quality. Mid-size stoves run closer to 12 - 24 hours, while smaller stoves will run around 8 hours. You can adjust this run time by changing the desired temperature, and with partial loads (around 30%) you can maximize the operating time.
Eco-Friendly - With a pellet stove being CO₂, you can enjoy environmentally friendly burning, while the computer system also ensures ash content of the pellets burned clocks in at 0.5 - 1% for easier cleanup and fewer harmful emissions.
Cheap and Convenient Fuel - Although wood is technically cheaper as you can get it almost anywhere, it can also be more difficult to source and there's no guarantee the wood will be ready to burn as soon as you find it. Unlike wood, pellets are suitable for use immediately, and while you need to pay for a bag, these are still inexpensive. The bag is also compact and easy to store during months you don't need the stove, meaning you can stock up for winter without feeling overwhelmed by mess.
However, pellet stoves are not without their disadvantages, with maintenance, noise, electrical dependency (in most models), a small flame, and the initial cost all being issues to consider if you are looking into purchasing a pellet stove for your house or mobile home.
Sources: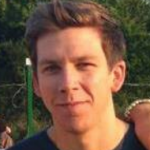 Jordan Carter is Gear Hungry's resident Editor-in-Chief with a genuine love and passion for all things tech. Jordan works diligently to ensure only the best products ever make it onto the platform and are showcased in Gear Hungry's carefully curated, tested and expertly researched, informative buying guides.
The best!
Gear, gadgets & stuff for men
Straight to your inbox