Best Charcoal Grills In 2022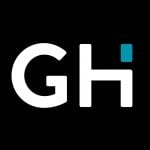 This product guide was written by GearHungry Staff
GearHungry Staff
GearHungry Staff posts are a compilation of work by various members of our editorial team. We update old articles regularly to provide you the most current information. You can learn more about our staff
here
.
GearHungry may earn a small commission from affiliate links in this article.
Learn more
There's not a single doubt grilling is an effective and coveted method of cooking all around the world. Even more, it dates back to thousands of years. Meat cooked on a grill is usually juicy and always has a signature aroma when compared to processed meat and the rest. While there are various types of grills, with different fuel sources, the charcoal grill presents an easy and tasty way of cooking that offers less of a hassle when it comes to safety checks before you get started. What's more, it's more comfortable to operate, easy to manage, and easy to control. But like every product, there's always a couple of features missing here and available there, making the whole selection process a task. However, a researched review can help make the selection process a lot easier since your decision will be better guided. Allow this review to lead you to the best choice when it comes to the best available charcoal grills on the market.
The Best Charcoal Grill
Royal Gourmet CD1824A Charcoal Grill
Merge your grilling skills with the Royal Gourmet CD1824A Charcoal Grill and unleash sweet aromas from its 598 square inches cooking surface. It's the perfect grilling assistant offering you 393 square inches of porcelain enamel-coated steel wire surface and an additional 205 square inch of chrome-plated steel wire. Now, that's enough grilling space for that tasteful outcome. Guess what? If you came loaded with all your cooking tools, sauces, and a couple of canned drinks, there's more space on both sides and the bottom shelves to organize your arsenal.
The Royal Gourmet charcoal grill further comes furnished with a crank- adjustable charcoal pan so you can efficiently manage heat supply at varying levels. This will make your grilling experience, from start to finish, a seamless one. What if you're running out of hot charcoal and need to add more to keep the heat? The charcoal pan area is equipped with a front-load access door for you to easily slip-in fresh coal without interrupting your grilling-flow. For more quality products like this, check out our selection of the best gas grills.
Key Features:
Height-adjustable charcoal pan
598 square inch cooking grate
Two side tables
Specification:
Brand

Royal Gourmet

Model

CD1824A

Weight

57 Pounds
Easy charcoal reload
Easy maintenance
Accommodates more food
A bit bulky
Not easy to assemble
Royal Gourmet CC1830F Charcoal Grill
Here's another multifunctional charcoal grill from Royal Gourmet, which combines a large grill unit and a smoke unit delivering a total cooking surface of 800 square inches. With the main grill chamber covering 438 square inches of cooking space, you'll get lots of space to turn up the heat and get the delicious aroma you've always wanted. The smoking barrel takes up 173 square inches, while the remaining 179 square inches is a chrome-plated rack for mild warming of food.
The Royal Gourmet CC1830F is designed to take as much as 5 pounds of charcoal at once. That's good news if you have a lot to grill, so you'll probably not need the periodic addition of charcoal while you are grilling. However, if the need does arise, you'd have to raise the lid to do so as the chamber doesn't offer separate door access to the charcoal without lifting the lid. Thanks to the porcelain steel grates, heat is retained more in the chamber, so you use less charcoal, saving you some bucks.
Furthermore, you'll love that you can adjust the charcoal pan while you cook, making it easy to have control of heat reaching the food. This way, you don't get to over-cook your steak, chicken, or pork. Here is some excellent news for beginners that haven't quite mastered the art of grilling and pros alike. Another adjustable feature for the effective operation of the grill is the damper, which maintains air inflow to the burning charcoals.
This is another control point giving you more control of the entire grilling or smoking process. If you have a lot to store, you can take advantage of the steel-made mesh shelf located in front and underneath the grill chamber. Add total temperature monitoring by an inbuilt temperature gauge and two-wheel design for smooth movement, and what you have is a brilliant grill that'll serve you well. An amazing gift for men who love to bbq.
Key Features:
Porcelain wire cooking grates
2-level adjustable charcoal pan
Two transport wheels
Two storage rack
Specification:
Brand

Royal Gourmet

Model

CC1830F

Weight

57 Pounds
Easy air adjustment point for efficient operation
Ease of heat control
Large charcoal capacity
No side shelf
Charcoal pan adjust has just two levels
Outer paint coat susceptible to heat damage
Char-Griller 2137 Outlaw Charcoal Grill
Why pay for a griller and a separate smoker when you have both processes on 1063 square inches of cast-iron grates. The Char-Griller Outlaw Charcoal Grill and Smoker give you that liberty right in your backyard or anywhere else you want.
The entire 1073 square inches comes in the form of 725 square inches of cooking space for all the foods that you want to be cooked in a jiffy. There's also an additional 338 square inches for food that you want to cook slowly or keep hot for later. At a finished weight of 112 pounds, you bet this charcoal grill was carefully crafted with quality heavyweight steel and powder-coating to ensure it stands the test of time. Not to worry, the Char-Griller 2137 Outlaw is fitted with two wheels so that you can move it effortlessly from garage to the backyard and back.
It may interest you that the manufacturer has been in the business of producing cooking units for two decades, that's a lot of years of experience to guarantee quality. Furthermore, the grill is designed with a convenient feature that makes it easy to add charcoal while cooking. You can do this without removing the entire charcoal grate.
Furthermore, you can take full control of the heat produced from the burning charcoals by adjusting the charcoal-grate up or down, offering hot, medium, and warm levels of heat to your steak, chicken, or pork.
With this device, storage just got better. Instead of the usual equal-sized small shelf on both sides that many grills offer, the Char-Griller outlaw comes with a broader shelf at the front and bottom of the grill in addition to a smaller shelf on the side. You can store and organize your cooking tools as you like from sauce to turning forks and even unused charcoal. Altogether with a temperature gauge and a removable ash pan for easy maintenance, it's a must-have.
Key Features:
Heavy-duty steel construction
Adjustable fire grate
Three storage shelves
Specification:
Brand

Char-Griller

Model

E2137

Weight

110.9 Pounds
Easy heat control
Accommodates large cooking
Ash is easily disposed
Heavy
Front shelf not foldable
No handle to aid use of wheel
Weber Performer Premium Charcoal Grill
Weber always comes in with all the extra add-ons so you can have the unique user experience you probably won't get anywhere else. If you are looking for that one-stop charcoal grill, then the Weber Performer Premium Charcoal Grill is a good one. Check out the unique design featuring a large bowl grill unit sitting at one end of the table, leaving a whole lot of space for cutting, preparing, and storing your cooking materials. This is in addition to the extra storage shelf below. Furthermore, it may like the ash-collector under the table covers a considerable amount of space, but it doesn't take up much at all, so you can still use some for storing unused charcoal, ketchup, etc.
The bowl and lid are crafted with durable steel then coated with porcelain enamel to make sure it's rust and peel resistant. In addition, the coating also makes the grill unit retain heat for longer periods which also saves the cost of charcoal when you are cooking a lot of food. Now, here's the cool part, Weber furnished this one with a built-in thermometer that displays the internal grill temperature so you'll know when to turn up the heat or to cool it down.
That's not all, an LCD timer is also added for a convenient and well-timed cooking session. Rest easy, turn up the heat and engage the timer which reminds you to turn your steak over or get it out of the grill. Even more, Weber furnished this charcoal grill with an in-built cleaning system that cleans the entire unit with the simple button touch. This is a thoughtful convenient feature with a lot of bragging rights to match. Be sure to also check out our selection of the best BBQs for more amazing options like this.
Key Features:
Heavy-duty steel cart frame
One-touch cleaning system
CharBin storage container
Specification:
Brand

Weber

Model

15401001

Weight

91 Pounds
Large storage and workspace
Convenient cleaning
Rust-resistant
Cannot accommodate large food
Leg support wheel prone to damage
Ash collector takes some storage space
Dyna-Glo DGSS730CBO-D-KIT Signature Series Charcoal Grill
It's time to show off, whether it's summer, spring, or winter, make heads turn with the Dyna-Glo DGSS730CBO-D-KIT Charcoal Grill. This impressive and innovative piece of  cooking ware is equipped with two separate yet connected grill barrels which double as a smoker box. Now, that's good news for lovers of that classic smoke-flavored steak. This grill further offers a total cooking area of 730 square inches with each unit furnished with separate cooking steel grates and a lid.
Furthermore, these steel-designed cooking grates are coated with porcelain enamel. Unlike grills made with stainless steel grates, porcelain-enameled wares offer superior heat retention thereby promoting heat distribution, effective searing of food and reduction of charcoal. That's not all, the charcoal grates and ash-collecting-tray are designed to be removable for easy access to the charcoal and easy ash disposal respectively.
Go ahead and turn up the temperature, give that meat the tender feel your mouth deserves while you monitor the cooking temperature with an inbuilt lid-mount temperature gauge. Perhaps, you are not yet impressed and are about to put the Dyna-Glo grill in the same Category as other poorly crafted grills, it'll interest you to know this large capacity cooling unit is designed with full steel.
From the lid at the top all the way to the legs below, delivering an impressive 123 pounds of the well-balanced, sturdy cooking action. Yeah, it's a little heavy, but be rest-assured this grill won't topple over easily after an accidental hit, especially when you are using it on the grass. Altogether it's a  must-have if you are big on grilled and smoked food. You may also be interested in some of the pellet grills from our list, so check them out.
Key Features:
Double barrel-design cooking units
Versatile smokebox
Lid-mount temperature gushed
Porcelain coating
Specification:
Brand

Dyna-Glo

Model

DGSS730CBO-D-KIT

Weight

123.2 Pounds
Easy ash disposal
Heat retainer and charcoal manager
Easy smoking of food
Handles are prone to breaking
A bit too  heavy
Assembling, not a walk in the park
Best Choice Products 18-inch Portable Steel Charcoal Grill
On a budget? Not to worry, Best Choice Products have got you covered. With less than $45 dollars, you'll get your own grill so you can host your friends this weekend right in the backyard. This Best Choice Products 18-inch Charcoal Grill is crafted using steel. Though it's light-weight, it'll still deliver enough  to serve as much as 4 people at a time.
Supporting the grill unit are four strong legs with two of them, furnished with wheels for easy movement if you don't feel like lifting the grill. At a finished weight of a little over 11 pounds, this super lightweight charcoal grill is easy to move from the garage to the back of the house or even to the car. Its compact design will make it fit right into the trunk if you want to use the grill at a location away from home.
Furthermore, it comes with a lid-holder feature, a thoughtful design that eliminates awkwardness and hassles while dropping and lifting the lid every time you need to access your food. That's not all, you also get to control the airflow through the lid-mounted vent for the effective running of the grill unit. There's equally an ash collecting pan just underneath the grill, making maintenance easy. To be able to make great grilled food inside your kitchen, check out our selection of the best indoor grills, and pick your favorite.
Key Features:
Steel-constructed frame
Wheel support
Ash collecting tray
Air vent
Specification:
Brand

Best Choice Products

Weight

11.05 Pounds
Easy to move
Requires less charcoal for operation
Easy maintenance
No temperature monitor
No side storage shelf
Can only grill small foods at once
BEAU JARDIN Premium 18 Inch Charcoal Grill
The BEAU JARDIN Premium 18 Inch Charcoal Grill comes in as a very affordable yet solidly constructed cooking ware. It might not look like much, standing at only 34 inches tall and 18 inches wide, but make no mistake, the BEAU JARDIN premium stacks up a lot of features that make it a strong contender amongst its class. The bowl-like grill is constructed with porcelain-enameled steel to deliver impressive insulation so that the juices can remain locked-in. For the grill masters, that's a recipe for tender steaks that'll leave a sweet memory on your palate.
It offers a total of 255 square inches of cooking space. You have to admit, that's a whole lot of grill-space for a charcoal grill of this size. The entire ebony bowl rests securely on stable steel legs which contributes to the overall sturdiness of this grill. It's your perfect camping grill also suitable for other outdoor engagements with a couple of friends or for a small family. For a good control of your grilling process, the lid is furnished with an air vent control feature so you can manage the airflow to the charcoal.
Furthermore, it could get pretty hot once the heat starts to kick in, but no worries, the handles are perfectly insulated with scald-proof material so you're safe when lifting the lid off the bowl. There's also an ash collecting tray right underneath the grill bowl for easy disposal of collected ash. By simply rotating the ash duct at the bottom of the bowl, the ash collects easily on the tray.
It doesn't come with side shelves but it does have a 5mm thick shelf at the base so you can keep unused coals and a few cooking materials such as sauce. Once you get this grill, assembling is a walk in the park and with a total weight of less than 2 pounds, it's easy to lift without any hassle.
Key Features:
255 square inches wide cooking space
Porcelain-enameled bowl
Insulated handles
Lid-attached air vent
Specification:
Brand

BEAU JARDIN

Model

18inch-Grill

Weight

1.7 Pounds
Easy ash disposal
Lightweight
Easy assemble
No temperature monitor
No charcoal pan adjustment
Cannot grill many food items at a go
Americana Swinger Charcoal Grill
One look at the Americana Swinger Charcoal Grill and you'll love the cool red/ black-colored design right away. Even more, you'll easily admit it's pretty impressive that this grill is only 25 inches wide yet has a 332 square inches cooking surface to offer. It's not particularly large, but for this size, it's a lot of space big enough to host your 4-man gang or a family with a couple of kids.
The cooking grid is equally chrome plated, so be rest assured it won't rust or wear off easily. Then there's the stylish brown wood-finished shelf located on both sides and underneath the grill. Altogether, it blends well with the red hue and offers more storage space for cooking tools, sauce, and all that you need for convenient grilling.
Furthermore, it's got an adjustable damper on the lid giving you good temperature control by maintaining air inflow into the grill unit. Additionally, the cooking grate is slightly raised promoting quick heat-up. The lid is securely attached to the main grill unit on one side eliminating the hassle that comes with lifting up the lid completely when you need to check your food. It's altogether a good buy and your purchase is further protected by a 90-day warranty. Be sure to also check out our selection of the best grill covers and pick the right one.
Key Features:
Portable construction
Two side and bottom shelves
Air vent control
2 wheel support
Specification:
Brand

Americana

Model

4106.0.511

Weight

23 Pounds
Easy to move
Lightweight
Requires less charcoal
No easy ash disposal tray
No temperature monitor
Accommodates less food
Sign Up Now
GET THE VERY BEST OF GEARHUNGRY STRAIGHT TO YOUR INBOX