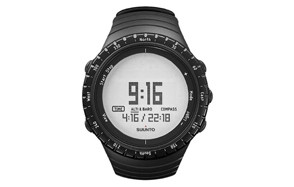 Suunto Core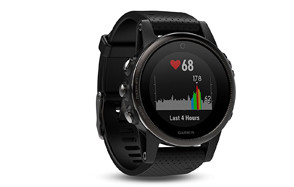 Garmin Fenix 5X Sapphire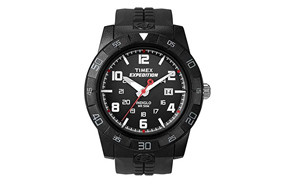 Timex Expedition Rugged Analog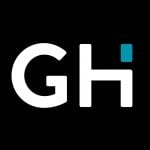 Heading out for a hiking trip, but find yourself directionally-challenged? Maybe the missus just wants to make sure you're not going to get lost. Whether you have a reason, or you just want a new toy, everyone has something to gain with a hiking GPS watch or a men's field watch. From style down to core functionality, we've thought of everything you'll need to know when considering purchasing a new GPS hiking watch.
The Best Hiking Watch To Tackle The Great Outdoors
Hiking Watch Buyers Guide & FAQ
Things To Consider When Buying A Hiking Watch
Budget - We understand that no two budgets are created equal. There are an infinite number of variables that affect your income and where you allocate your money. You want a quality altimeter watch with fantastic GPS, but you don't want to dish out the money, because frankly, it's better used elsewhere. You don't have to break the bank to get yourself a new toy; our list varies between different budget prefixes, and adapts to just about any span of spending. If you're looking to get the most quality for your buck, ask yourself a few questions, and review the information that's been outlined in the descriptions above.
How responsive do I need the GPS function to be?
Is an altimeter an absolute necessity?
How important is weather graph tracking?
Deciding not to seek all of the "pro-level" features can drastically aid your budget, especially if you're mostly looking for the main functionality of a GPS hiking watch. Getting the best GPS watch for hiking doesn't mean spending your entire budget. It's about assessing your specific needs, and trying to stay away from all the shiny watches that shout "Buy me!"

Enhanced Functionality - There are, of course, those things that make some GPS hiking watches the best mountaineering watches on the face of the earth. All the fixings, such as enabling them to be an altimeter watch, or utilizing the barometer and compass properly. If you're looking to be a walking hub of navigation, where your unequipped buddies will cling to you for survival, then you're going to find it in learning all the little tricks of the trade that your enhanced features will boast.
Strap Quality - While this may seem like a small feature, shouldn't the best GPS watch for hiking also be comfortable? If you're the type to go hiking, and then camping, and spend three to four days up in the trails of Mt. Washington, then your comfort is going to steadily dwindle during the entire stay. Of everything, you don't need a watch band chafing your wrist and irritating your skin. It's your compass. Your guide. Your navigator. Don't underestimate ensuring that the watch is comfortable to wear. If you're forgetting that you're even wearing it, then that's a good sign.
Style and Design - It's great to have a functional, high-end, cutting-edge GPS watch. What about when you're getting coffee on the way to the hiking trail? That cute barista isn't going to impressed with a clunky, crazy looking watch when you go to reach for that latte. Style and design matter, because you could be wearing this more often than you think. It's a conversation starter.
Overall Weight - With all those features clogging up your GPS hiking watch, you're going to have to expect a bulkier design than Apple's iWatch. This is one of those tricky aspects to be on the prowl for, as you're not going to find too many watches with super compact designs. Weigh how much you need certain features, and that should help narrow down your GPS hiking watch into the best fit for you. Do be weary; often times, less size means less features.
How To Choose The Best Hiking Watch
If our buyers guide didn't give you clear insight into what you should be looking for, then your needs may be very specific; you want the best GPS watch for hiking, and we don't blame you. Having the best GPS hiking watch is essential to your survival and your ability to navigate in the great outdoors. In order to pick the best hiking watch for you by determining what you need, you'll need to think about:
Are you going to be using your GPS hiking watch in large-scale outdoor areas? If you're going to be in acres upon acres of woods without so much as a telephone pole in sight, then you're going to want to go for the best GPS watch for hiking. Having proper navigation when you won't be near civilization—especially if you're planning to camp/hike alone—is a completely invaluable asset.
Are you planning on hiking in hilly areas? If this is the case, you'll make the most use out of an altimeter, which displays your current elevation level and records your ascension and descent speeds, as well as tracks progress. If you were to get lost, this would be invaluable information to get you back to square one, and try another direction. It's also invaluable, for this use, to also ensure that the GPS hiking watch comes with a non-electric compass.
Fitness Tracker Or Hiking Watch?
There are a few major differences when it comes to fitness trackers and hiking watches. While both are great devices, a bit differences comes down to safety: a fitness tracker isn't going to help you find your way out of the wilderness, or tell you your elevation level. Many believe that fitness trackers with certain aspects, such as digital compasses, will do you the same as a GPS hiking watch will, or that a running/hiking watch will do the same.
Fitness Trackers/Running Hiking Watch Combinations Have A Weaker GPS
You don't see jogging hikers rocking a Fitbit as they blow by you on the trail up the mountain, right? That's because living in the great outdoors, getting lost deep in wilderness, isn't about speed or getting there the fastest. Fitness trackers, and even running watches come with GPS functionality, aren't the best for hiking and camping. Their GPS functions work properly, but they're designed for suburban running, or predesigned trails intended for runners and joggers. Heading into the vast unknown requires a more intricate GPS system.
The Best Mountaineering Watches Track Your Progress Differently
We all know the standard for fitness trackers; heartrate monitoring, pulse activity, distance, and more. If you want a perfect hybrid of these two devices, you should purchase a fitness tracker, and a GPS hiking watch separately. One on each wrist. You will find hybrid features, but if you're looking for the full effect of a fitness tracker, and the proper power and personal tracking of a GPS hiking watch, it's recommended to get one of each.
Before we get too far ahead of ourselves, let's talk about the personal tracking feature on most of the best GPS watches for hiking, you'll find that it does track your movements, and in some cases, your heartrate. This is all for a completely different reason. With a fitness tracker, you want to know how your fitness journey is proceeding. When you're hiking, you want to think about your personal safety, health, and nourishment. You can't pull off of your jogging path and dip into Starbucks; you bring limited supplies with you. When you're tracking your movements with a GPS hiking watch, it's primarily for tracking purposes, so you can find your way back to camp, and understand where you are in the world. If it does include intricate features for fitness tracking, bonus, but it still won't be the same thing as an actual fitness tracker.
Hiking GPS Or iPhone?
Depending on which side of the aisle your on (Android, Apple,) you're going to use one of two map features that over 90% of the world uses. Apple Maps is one of the most cutting-edge GPS navigation apps out there, and a lot of us rely on it heavily. Even when you go into the wild, (depending on your cell phone provider,) you'll be able to navigate a fair amount of areas. Here are some reasons that you'll want to consider a GPS hiking watch over an iPhone for safely mapping your way.
Battery Life - If you're out for an extended period of time, chances are you don't have a spare battery for your iPhone, or if you do, you've burned through it. GPS hiking watch batteries have a longer life cycle and will keep you out and about much longer than an iPhone battery.
Actual GPS - Cell phones use your location-based services to determine nearby search criteria, so it relies on how strong your cell phone provider is. While most providers' coverage maps are promising, nothing beats having an actual GPS system. Think about this: how often has your TomTom ever failed you? While it may say that you're not on a road, it knows where you are on the map. It pinpoints your exact location on the surface of the earth. The reliability is there; you won't lose services in valleys, only to regain it in peaks. You're good all the way through.