Best Hiking Watches For The Outdoor Adventurer in 2022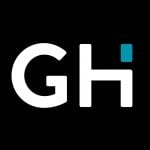 This product guide was written by GearHungry Staff
Last Updated
January 26, 2018
GearHungry Staff
GearHungry Staff posts are a compilation of work by various members of our editorial team. We update old articles regularly to provide you the most current information. You can learn more about our staff
here
.
GearHungry may earn a small commission from affiliate links in this article.
Learn more
Heading out for a hiking trip, but find yourself directionally-challenged? Maybe the missus just wants to make sure you're not going to get lost. Whether you have a reason, or you just want a new toy, everyone has something to gain with a hiking GPS watch or a men's field watch. From style down to core functionality, we've thought of everything you'll need to know when considering purchasing a new GPS hiking watch.
The Best Hiking Watch To Tackle The Great Outdoors
Here's one brand that's always going to have your back. Users love the Suunto Core for its all-inclusive features; you'll feel like your own atlas-of-the-world when you've got this baby equipped. Not only do you get every single kind of meter that you need, but you get it all wrapped up in an excellently-stylish design. Your friends will think you're a master of picking out the perfect watch, but you'll know that you're also a master of navigating anywhere and everywhere.
The all-black chassis and white LED screen (when displaying time and not in use for GPS purposes,) go together perfectly. The band is comfortable, which is invaluable. You want to feel like it isn't even there. One of the biggest complaints with watches in general, and we believe you'll agree with us: stretching metal bands constantly catching arm hair. Thankfully, with Suunto Core, that's not an issue.
The depth meter is one of the best we've ever had the pleasure of testing, and the stopwatch/countdown feature is great for timing yourself for hikes, especially if you're a frequent visitor to the same trails or mountain.
This GPS hiking watch also comes with an excellent waterproof rating; you can take this underwater, and you'll still be covered. Your warranty information is good for up to one year, which is the average time span for anything to go wrong with your GPS hiking watch. In most cases, incidents arise directly out of the package and are manufacturer-related. Suunto Core has a very low incident rate.
Vertical altimeter works like a dream come true
Weather and sun tracking feature is superb
All-inclusive: altimeter, barometer, compass, depth meter
The weather trend graph locations leave something to be desired
With the design, it's easy to accidentally click buttons on the watch face edges
We all know Garmin for their various cutting-edge electronic products. Over the years, they've been developing some inspired tech, and some badass hiking GPS watches. Through Garmin's BaseCamp software, you can download various maps for just about every country on the face of the planet. You'll be able to take this with you to every destination. If you're not into resorts, but more into actually experiences foreign countries first-hand, then this is by far the best GPS watch for hiking to hit all of those marks.
Garmin makes a lot of new techs, innovates older tech, and they're no Apple; they are a smaller company, so with all that pace, there's bound to be some issues, right? Even if you encounter an issue out of the box, Garmin has award-winning customer service that takes care of, and deal with every problem under the sun. It's always great to have a good company backing the products you want.
You don't get Wi-Fi options for download; it has to be directly connected to your PC via USB cable. When you're only going to be downloading X amount of maps, it's not a big inconvenience. There's a decent processor and enabled RAM to make those downloads fairly quick.
You get a total of 8GB of internal space (about 1.7GB taken-up by OS,) which can store a lot of data tracking information and allow you to update your satellite mapping frequently. You also get a full year's subscription to BirdsEye Satellite Imagery, as well as notifications sent directly to your phone, PC, tablet, or SmartTV—or all of them, if you choose. Your loved ones can know you're safe with consistent updates.
Touchscreen: never fiddle with a million buttons ever again. We're all used to touchscreens; it's like riding a bike right out of the package
Extremely stylish and luxurious design
Automatic upload to Garmin's app, Garmin Connect, and compatible with LiveTrack
Lithium-ion battery needs to be replaced within a year or so
Touchscreen function does not work underwater or if watch is wet
Garmin Fenix 6 Sapphire Hiking Watch
Garmin has experienced a resurgence in popularity. When sat-navs started to experience a dip in popularity, most people thought it was the end for Garmin but they've reinvented themselves by incorporating GPS technology into smartwatches. The Garmin Fenix 6 Sapphire is one of their top models. Designed to rival the Apple Watch and Samsung Galaxy Watch, it packs a tonne of features into a beautiful slim unit. For hiking, we think this is the best of all the smartwatches. 
First, it has the most advanced navigation systems – GPS, Galileo, and Glonass. Add this to the TOPO maps, three-axis compass, gyroscope, and barometric altimeter and it's almost impossible to get lost. You shouldn't have to worry about battery life either with a 14-day lifespan in smartwatch mode. Of course, these are just hiking-related features. It's also an advanced fitness tracker, fully functioning smartwatch, and even has over 2,000 ski maps built-in.
Powerful processor 
Long battery life 
Built-in TOPO maps 
Lots of hiking-related features
Super durable 
This slate gray Fenix 5X GPS hiking watch with a solid black band isn't just for showmanship, though that doesn't hurt. It's an attractive design that we would wear despite all of the intricate, unique features that come with this model. With Garmin's famous three-axis compass woven into this premier design, you won't be able to get lost even if you try.
Garmin is notorious for one thing: their batteries usually don't come with a charge to them, and as any techie knows, the battery loses its abilities the longer it remains uncharged. The weight makes you feel like it's not even on your wrist, and the band is extremely comfortable. You won't have to take this off during the evening and risk losing it in the brush by your tent. You can comfortably wear this for the duration of your trip. Anything that has to do with GPS usually has some form of a Garmin model attached to it. The accuracy of the wristband heartrate monitor is fantastic, and this comes with an alternate feature for cycling.
Garmin's famous three-axis compass is always reliable
Notification feature can go to your SmartTV, phone, tablet, or your PC
Train during your hikes with hybrid tracking options
Lithium-ion battery doesn't come charged, which leads to a shorter battery life for the long-term
App notifications work fine, but some of the data tracking has patches of inactivity
Timex Expedition Grid Shock
If you were also wondering what Timex has been up to, it's this: premier non-GPS hiking watch with a killer altimeter. The watch itself is a bit bulky, and not the most attractive display; it's cognizant of the digital watch explosion in the early 2000s, but the functions greatly outweigh the lack of design.
As the title suggests, this is a shock-resistant watch and works up to three-hundred feet underwater with no problems. The stainless steel plate top is durable, and crush-resistant if you jam your hand in a closer RV or camper door. (Don't worry; we've all done it.) You get a feature for vibrating alarms and a night-light feature for after hour traveling and visibility. While Timex seems to new to the hiking watch department, they don't disappoint with accurate features and a killer battery life.
If you need the best hiking watch under 100 bucks, then you've found your sweet spot right here. This is also a great introductory watch for children and teenagers if you're planning on taking the kids out for an extended hiking or camping trip. Timex made a great, lightweight watch with an Indigo light-up night feature.
Extremely comfortable band
Excellent battery life
Vibrating alarm function actually wakes you up when you want it to
The design is less than desirable, but is still comfortable
Timex focused more on the small features, and less on the navigation
Timex Expedition Rugged Analog
Timex is breaking into all sorts of other watch niche categories, and we're impressed with how they've done in the hiking department. Timex Expedition Rugged Analog has one resin strap that's not going to chafe your skin and actually provide comfort the whole way through your hiking trip. While the waterproof rating only goes down to about one-hundred and fifty feet underwater, it's still great for various watersport activities.
This is a popular pick among users who are looking for an amazing watch for a low cost. You get an Indigo light-up dial for nighttime viewing, as well as a dated calendar feature. Hailed as one of the best hiking watches under 100 bucks, you get a lot for your money. If you're value-seeking, or looking for an introductory watch for your teenager for hiking and camping trips, this is where you'll want to put your money. They can get used to the features without having an overload of unnecessary components. It's a stylish, easy-to-use watch.
Excellent style that anyone would wear, regardless of function
The best hiking watch under 100 bucks that you'll be able to find; cost-effective
Lightweight design for effortless movement
Nonstandard battery comes with the watch, but are a pain to order again
Second hand produces a tick-tock that's heard loudly while you're trying to sleep
Garmin Instinct Rugged Outdoor Watch with GPS
A decade ago, a good hiking watch was a watch that could tell the time accurately and had a compass. Now, they are so much more than that. The Garmin Instinct is a rugged outdoor watch that could save your life if you got lost out in the wilderness. First off, it has an amazing battery that lasts for up to 14 days without a recharge. That means you can use all of the features on your watch, long after your phone has died and your torch is out of battery. It's also built to U.S. Military standard 810G, which means it's resistant to high temperatures, large impacts, and water (down to 100 meters). This is one of the toughest smartwatches in the game. 
In terms of features, the Garmin Instinct is packed with stuff that will come in useful when you're hiking. The most obvious of these features is the built-in global navigation systems (GPS, Glonass, and Galileo). You can use this technology to find out where you are, choose the correct path, and stay out of danger. It even has a Trackback feature that directs you back to where you started. Other features include smart notifications, advanced fitness metrics, and a three-axis compass and barometric altimeter.
Extremely durable design 
Long battery life 
Amazing navigation ability 
Lots of extra smart features
Battery drains quickly whilst using GPS
Some people are allergic to band material 
Hiking Watch Buyers Guide & FAQ
Things To Consider When Buying A Hiking Watch
Budget - We understand that no two budgets are created equal. There are an infinite number of variables that affect your income and where you allocate your money. You want a quality altimeter watch with fantastic GPS, but you don't want to dish out the money, because frankly, it's better used elsewhere. You don't have to break the bank to get yourself a new toy; our list varies between different budget prefixes, and adapts to just about any span of spending. If you're looking to get the most quality for your buck, ask yourself a few questions, and review the information that's been outlined in the descriptions above.
How responsive do I need the GPS function to be?
Is an altimeter an absolute necessity?
How important is weather graph tracking?
Deciding not to seek all of the "pro-level" features can drastically aid your budget, especially if you're mostly looking for the main functionality of a GPS hiking watch. Getting the best GPS watch for hiking doesn't mean spending your entire budget. It's about assessing your specific needs, and trying to stay away from all the shiny watches that shout "Buy me!"
Enhanced Functionality - There are, of course, those things that make some GPS hiking watches the best mountaineering watches on the face of the earth. All the fixings, such as enabling them to be an altimeter watch, or utilizing the barometer and compass properly. If you're looking to be a walking hub of navigation, where your unequipped buddies will cling to you for survival, then you're going to find it in learning all the little tricks of the trade that your enhanced features will boast.
Strap Quality - While this may seem like a small feature, shouldn't the best GPS watch for hiking also be comfortable? If you're the type to go hiking, and then camping, and spend three to four days up in the trails of Mt. Washington, then your comfort is going to steadily dwindle during the entire stay. Of everything, you don't need a watch band chafing your wrist and irritating your skin. It's your compass. Your guide. Your navigator. Don't underestimate ensuring that the watch is comfortable to wear. If you're forgetting that you're even wearing it, then that's a good sign.
Style and Design - It's great to have a functional, high-end, cutting-edge GPS watch. What about when you're getting coffee on the way to the hiking trail? That cute barista isn't going to impressed with a clunky, crazy looking watch when you go to reach for that latte. Style and design matter, because you could be wearing this more often than you think. It's a conversation starter.
Overall Weight - With all those features clogging up your GPS hiking watch, you're going to have to expect a bulkier design than Apple's iWatch. This is one of those tricky aspects to be on the prowl for, as you're not going to find too many watches with super compact designs. Weigh how much you need certain features, and that should help narrow down your GPS hiking watch into the best fit for you. Do be weary; often times, less size means less features.
How To Choose The Best Hiking Watch
If our buyers guide didn't give you clear insight into what you should be looking for, then your needs may be very specific; you want the best GPS watch for hiking, and we don't blame you. Having the best GPS hiking watch is essential to your survival and your ability to navigate in the great outdoors. In order to pick the best hiking watch for you by determining what you need, you'll need to think about:
Are you going to be using your GPS hiking watch in large-scale outdoor areas? If you're going to be in acres upon acres of woods without so much as a telephone pole in sight, then you're going to want to go for the best GPS watch for hiking. Having proper navigation when you won't be near civilization—especially if you're planning to camp/hike alone—is a completely invaluable asset.
Are you planning on hiking in hilly areas? If this is the case, you'll make the most use out of an altimeter, which displays your current elevation level and records your ascension and descent speeds, as well as tracks progress. If you were to get lost, this would be invaluable information to get you back to square one, and try another direction. It's also invaluable, for this use, to also ensure that the GPS hiking watch comes with a non-electric compass.
Fitness Tracker Or Hiking Watch?
There are a few major differences when it comes to fitness trackers and hiking watches. While both are great devices, a bit differences comes down to safety: a fitness tracker isn't going to help you find your way out of the wilderness, or tell you your elevation level. Many believe that fitness trackers with certain aspects, such as digital compasses, will do you the same as a GPS hiking watch will, or that a running/hiking watch will do the same.
Fitness Trackers/Running Hiking Watch Combinations Have A Weaker GPS
You don't see jogging hikers rocking a Fitbit as they blow by you on the trail up the mountain, right? That's because living in the great outdoors, getting lost deep in wilderness, isn't about speed or getting there the fastest. Fitness trackers, and even running watches come with GPS functionality, aren't the best for hiking and camping. Their GPS functions work properly, but they're designed for suburban running, or predesigned trails intended for runners and joggers. Heading into the vast unknown requires a more intricate GPS system.
The Best Mountaineering Watches Track Your Progress Differently
We all know the standard for fitness trackers; heartrate monitoring, pulse activity, distance, and more. If you want a perfect hybrid of these two devices, you should purchase a fitness tracker, and a GPS hiking watch separately. One on each wrist. You will find hybrid features, but if you're looking for the full effect of a fitness tracker, and the proper power and personal tracking of a GPS hiking watch, it's recommended to get one of each.
Before we get too far ahead of ourselves, let's talk about the personal tracking feature on most of the best GPS watches for hiking, you'll find that it does track your movements, and in some cases, your heartrate. This is all for a completely different reason. With a fitness tracker, you want to know how your fitness journey is proceeding. When you're hiking, you want to think about your personal safety, health, and nourishment. You can't pull off of your jogging path and dip into Starbucks; you bring limited supplies with you. When you're tracking your movements with a GPS hiking watch, it's primarily for tracking purposes, so you can find your way back to camp, and understand where you are in the world. If it does include intricate features for fitness tracking, bonus, but it still won't be the same thing as an actual fitness tracker.
Hiking GPS Or iPhone?
Depending on which side of the aisle your on (Android, Apple,) you're going to use one of two map features that over 90% of the world uses. Apple Maps is one of the most cutting-edge GPS navigation apps out there, and a lot of us rely on it heavily. Even when you go into the wild, (depending on your cell phone provider,) you'll be able to navigate a fair amount of areas. Here are some reasons that you'll want to consider a GPS hiking watch over an iPhone for safely mapping your way.
Battery Life - If you're out for an extended period of time, chances are you don't have a spare battery for your iPhone, or if you do, you've burned through it. GPS hiking watch batteries have a longer life cycle and will keep you out and about much longer than an iPhone battery.
Actual GPS - Cell phones use your location-based services to determine nearby search criteria, so it relies on how strong your cell phone provider is. While most providers' coverage maps are promising, nothing beats having an actual GPS system. Think about this: how often has your TomTom ever failed you? While it may say that you're not on a road, it knows where you are on the map. It pinpoints your exact location on the surface of the earth. The reliability is there; you won't lose services in valleys, only to regain it in peaks. You're good all the way through.
Sign Up Now
GET THE VERY BEST OF GEARHUNGRY STRAIGHT TO YOUR INBOX