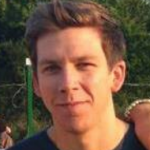 Pellet grills heat quickly, provide the same type of precise control you get from propane or natural gas, impart far more flavor into your expensive cuts of meat and eliminate the hazard of having a propane tank sitting on your patio or deck. And that's just for starters. Pellet grills won't dry out your food the way propane does, won't make you wait a half hour or more until they're up to speed the way charcoal does and don't require constant monitoring the way a wood fire does. In short, pellet grills are a grillmaster's dream.  Below we've brought together a half dozen of the best pellet grills on the market today for your consideration.
The Best Pellet Grill
Pellet Grills Buying Guide & FAQs
How We Chose Our Selection of Best Pellet Grills
Brand - The pellet grill has only been around for about 30 years and only attracted any kind of widespread attention in the last 10 to 15 years. As such, there are really only a relative handful of companies that produce top quality pellet grills. So the number of entries on this list and the number of corresponding brands is limited. In fact, it's likely that no matter whose "best grill" list you read it's going to include more or less the same brands. Again though, that's not because those brands are paying off reviewers to keep the competition off their lists but simply because there are only so many companies that do this product well. Just like there are only so many companies that do super-cars or high-end watches well.
Reviews - Few products tend to elicit the type of polarizing customer reviews as pellet grills. It's difficult to figure out exactly why it is that people either love them or absolutely hate them but perhaps it has something to do with the price. After all, if you're going to drop 7 or 800 dollars on an electric pellet smoker you want and expect it to work perfectly. If it doesn't you might well take to the Internet to vent your rage. That said, we certainly take into account what people are saying about their pellet grills but in the end, as always, our opinions and choices are based mostly on our own experience with these products.
Price - Let's get something out of the way first: there is no such thing as a "cheap" wood smoker. The items on this list alone range in price from about $400 to $1,000 and more. Because of that, we keep our eyes open for value when we can find it. Value, in this case, equals the most bang for your buck. That's one reason the Green Mountain Grills Davy Crockett Pellet Grill tops our list as our Best Choice. Because it provides a compelling mixture of features at a reasonable price and the build quality ensures it's going to be out on your deck for many years to come. That's value. The other items on our list are also excellent values, you'll just have to dig a bit deeper into your pocket to enjoy them.

Features To Look For In Pellet Grills
When it comes to the mechanics of cooking your choice cuts of meat and garden fresh produce pellet grills all share more or less the same characteristics. And certainly, all the grills on our list produce outstanding results with a high degree of dependability. What often separates one pellet grill from the other then is the feature set. Here are some of the features you'll want to consider when purchasing your pellet grill, along with some other practical considerations to be mindful of.
Temperature control - If you know anything about cooking you're aware of the importance of temperature control. Sure, you can always drop a chicken right onto a campfire and in 10 minutes or so have something you can eat. But will it be succulent? Will it be juicy and delicious? Of course not. It will be a charred, dry, tasteless chunk of meat no one wants. By being able to finesse the temperature in your pellet grill you enable a range of culinary possibilities. Just how much finesse you want will be up to you, but if your grill also provides a way to monitor the internal temperature of the meat, then even better.
Types of temperature controllers - With the above in mind you'll likely want to know more about pellet grill temperature controllers. Here are a few basics:
Three position controllers - When you see or hear about a three position control system it refers to a system that offers low, medium and high settings. While three settings are better than the one setting you get with charcoal it may not be enough control for the type of cooking you have in mind.
Multi-position controllers - With a multi-position controller you're able to adjust the temperature up or down at intervals of 25 degrees. This provides a higher degree of control than the three position controller and for some folks who use their grill mostly for burgers and sausages, it may be plenty.
PID controllers - A Proportional Integrative Derivative (PID) controller incorporates digital technology to maintain a more stable temperature within the grill. Rather than having a continuously cranking auger like most other pellet grills the PID relies on an algorithm that continuously monitors internal temperatures and only releases more pellets when circumstances call for it.
Pellet capacity - Nobody wants a pellet grill that runs out of fuel halfway through the cookout. Therefore, think about how many people will likely be attending your parties and get-togethers and make sure you purchase a grill with a large enough cooking surface and sufficient fuel capacity to keep going right through to the end. The fuel capacity of the pellet grills profiled above range from 9 pounds to more than 20 pounds. Make sure you pick the right capacity to meet your needs.
Warming rack - A warming rack is a great feature to have, especially when you're dealing with large gatherings. You want to keep the line going and make sure everyone's food is nice and hot. Warming racks are great for that. They're also a nice thing to have when someone asks "Can you keep this warm for me while I go for a dip in the pool?" Not every wood smoker has a warming rack. So if it's a feature that interests you don't just assume the grill you have your eye on will have one. Make sure to check.
Searing Box - In a nutshell searing is what creates those iconic grill lines on food. Searing food also provides taste and texture contrasts that make for a more well-rounded eating experience. Searing food can also lock in flavors and juices and prevent the meat from becoming a dried out cinder when cooked at high temps.

Additional Considerations
How easy is the grill to use? - Some of the best pellet grills are basically plugged and play affairs. They also have auto temperature controls along with automatic ash cleanup and auto grease capture and disposal. Others require a bit more work. If you don't mind cleaning up the drippings or the ashes yourself or don't mind buying a separate thermometer to keep track of the temperatures inside the grill and inside the meat then you can save a few bucks by getting a simpler grill. If, however, convenience and ease of use are of primary importance to you then you'll want to look for features that make getting started and cleaning up easier.
Your budget - Since, as we said earlier, pellet grills are not cheap you'll want to make sure the one you have your eyes on fits into your budget. There are some less expensive pellet grills that are not on this list that we wouldn't buy with someone else's money. Why? Because they're so poorly constructed they'll likely fall apart a year down the line. In which case you'll need to go back into your bank account to buy another. When considering a grill then, think value. In that: a slightly more expensive grill that burns pellets efficiently, is well built and fulfills all your culinary needs is a better value than a cheapo grill that winds up at the curb a year after you buy it.
Pellet Grills FAQs
Q: What Is A Pellet Grill?
A: A pellet grill is an outdoor grill that uses wooden pellets for fuel rather than propane, natural gas, charcoal or other combustibles. Pellet grills can trace their origins to the oil embargo of 1973 when Saudi Arabia and other nations shut off deliveries of crude oil to the United States. The resulting oil crisis got a lot of people thinking about developing alternative fuel sources and wood pellets were one product that emerged. While wood pellets were originally envisioned as a source for home heating in the mid-80s they were adapted for use in outdoor grills. In the years since those grills have been slowly but steadily gaining favor.
The pellet grill uses electricity to power the thermostat and readout, the fan and the rotating auger that feeds the pellets into the combustion chamber. In some grills, pellets are fed into the combustion chamber at a slow, steady rate. While in others the temperature is monitored and new pellets fed into the combustion chamber only when needed. The amount of automation, the degree of temperature control and whether the unit has onboard storage, automated cleanup, and other features will vary from model to model.

Q: What Are Some Advantages of Pellet Grills?
A: They're extremely versatile - When it comes to producing high-quality results pellet cookers have it all over the standard charcoal grill and, many people feel, over gas grills as well. Many pellet grills are capable of baking, roasting, smoking, grilling, barbequing, braising or searing. As much a convection oven as they are a grill they add new dimensions to your outdoor offerings and ramp up the culinary aspects of your backyard get-togethers.
They heat up fast - Charcoal veterans know only too well what it feels like to have to wait for half an hour or more for the grill to heat up. In the meantime your guests are sitting there, paper plates in hand, waiting anxiously for their burgers or chicken. A pellet grill, by contrast, heats up in just a few minutes and can be ready to roast in 5 to 10 minutes.
They provide control - Pellet grills are available with a variety of temperature control options. Some offer low, medium and high settings while others allow you to step the temperature up in 25-degree increments and still, others offer very precise control, regulated by a computer algorithm. Contrast that with charcoal where you have one temperature setting. Hot.
Large capacity - Some of the best grills offer nearly 600 sq inches of cooking surface as well as large warming grills. You're able to cook 5 or 6 whole chickens at a time or dozens of wings, legs, and breasts. As such you can supply a much steadier stream of food to your hungry guests regardless of the size of your gathering.