Best Pellet Grills In 2022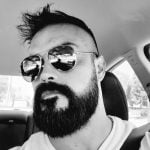 This product guide was written by Billy Brown
Last Updated
January 17, 2019
Billy Brown
Billy Brown has a problem sitting still. His constant search for the next challenge has him doing everything from running ultramarathons and climbing 14er's to gaining 40 pounds to compete in powerlifting, breaking several state records and growing a killer beard in the process. With over a decade of writing under his belt, his work, covering action sports, gear, and beer, can be found in a variety of publications. He lives with his wife and their two cats in Sacramento, California.
GearHungry may earn a small commission from affiliate links in this article.
Learn more
Pellet grills heat quickly, provide the same type of precise control you get from propane or natural gas, impart far more flavor into your expensive cuts of meat and eliminate the hazard of having a propane tank sitting on your patio or deck. And that's just for starters. Pellet grills won't dry out your food the way propane does, won't make you wait for a half-hour or more until they're up to speed the way charcoal does, and don't require constant monitoring the way a wood fire does. In short, pellet grills are a grillmaster's dream.  Below we've brought together the best pellet grills on the market today for your consideration.
The Best Pellet Grill
Z Grills ZPG-450A Wood Smoker Pellet Grill
The ZPG-450A from Z Grills has a nice big pellet hopper, automatic temperature controls and is capable of kicking out an incredible 25,000 BTUs. It will grill, braise, roast, bake, smoke or sear your choice cuts with the best of them and picking one up won't require you to spend the kid's college fund or mortgage the house.
There's a generous warming rack so you can keep your precious food products hot until the masses are ready to consume them. An internal fan that forces hot air from the combustion chamber into the grill where it creates convection-style circulation. A handy front shelf that we'd like to see on every grill regardless of price or fuel type. And the ability to set any temp you'd like between 180 and 475 Fahrenheit.
The 450A is lighter than some other comparably sized pellet grills. That, combined with the high-quality wheels and outstanding balance means that virtually any adult can move the 450A around with little effort. The entire device is fashioned from quality steel and aluminum that have been treated with a rust proof coating. And Z Grills throws in a complimentary custom designed grill cover that is both handsome and effective. For all that and more it's our Best Value. Make sure you also check our selection of the best indoor grills for more great products like this.
Key Features:
25,000 BTUs per hour
Automatic temperature control
Custom fit waterproof cover
Effective cooking temp range of 160 to 475 Fahrenheit
Specification:
Brand

Z GRILLS

Model

ZPG-450A

Weight

99 lbs
Z GRILLS ZPG-7002E 2019 Wood Pellet Grill & Smoker
If you've got the space and you love entertaining, then you need to take a look at the all-new and improved Z Grills ZPG-7002E Wood Pellet Grill which delivers the ultimate 8 in 1 cooking versatility. There's not a lot you can't do with this attractive looking smoker. You can grill, sear, smoke, braise, bake, roast, barbecue, and even char-grill. You're sure to be the envy of the neighborhood with this easy to use, auto-start grill on your deck. 
It's literally packed with features to make life easier including an automatic pellet feeder as well as an upgraded digital control board. There are a generous grilling area and warming rack alongside a large capacity 20-pound pellet hopper. It features hot rod technology to auto-ignite those hardwood pellets as well as an induction fan which can be used to stoke the fire to achieve faster results. Even if you are a novice to the world of grilling, you'll soon get the hang of this machine and by serving up succulent seared and tender cuts of meat for family and friends. It's fully electronic featuring auto-start ignition, digital auto temperature control as well as an easy to view LED temperature display. There's no babysitting needed when you're cooking with this Z Grill. It's also easy to clean up afterward, fitted with a waste oil collector for convenient and clean disposal. Moving your cart around to a prime location is also easier than ever before thanks to the addition of locking castor wheels. Constructed from premium stainless steel to be corrosion resistant and featuring a stylish, sleek and polished finish that looks incredibly professional, this is one pellet grill you will be proud to own and use. Our guide to the best charcoal grills features more top options like this, so take a moment to check them out.
Key Features:
Electronic auto-start ignition
Ultimate 8-in-1 barbecue wood fired pellet grill
Fan-forced convection cooking
Digitally controlled pellet feeder and heat temperature regulator
Huge grilling area of 700 square inches
LED temperature readout
Specification:
Brand

Z GRILLS

Model

ZPG-7002E

Weight

132.2 pounds
PIT BOSS 700FB Pellet Grill
If you're looking for a grill that gets good and hot for searing steaks while still offering low-and-slow smoking capabilities, the Pit Boss 700FB should be high on your list. This grill has a maximum temp of about 500 degrees, which is higher than many pellet grills. It also has a unique flame broiler feature, allowing direct heat for searing burgers and steaks. This ability is a rarity in the pellet grill market, which tends to opt for indirect heating.
Customers love that this grill holds its temperature well and gets hot enough for a good sear on a steak or burger. And many tout its high quality at a price well below the competition.
Key Features:
700 square inch total cooking surface
Porcelain-coated cast iron grids
Digitally controlled burn system
Specification:
Brand

PIT BOSS

Model

700FB

Weight

117.9 pounds
Traeger TFB57GZEO Pro Series 575 Pellet Grill
Traeger is the original maker of pellet grills and, the Pro Series is the best-selling line of pellet grills in the world. The Pro Series 575 stands apart from the crowd with WiFIRE technology. This convenient feature allows monitoring and adjusting the grill anytime, anywhere through the Traeger app. The Pro Series 575 also comes with Traegers new D2 drivetrain, which heats faster and gives more consistent results than previous models.
While the 575 offers a smaller cooking surface than other models on this list (575 square inches), it gives backyard chefs tons of control through the WiFi connection. You can even grill through Alexa! So for those who want their smoker with a side of technology, Traeger offers a clear choice.
Key Features:
WiFIRE Technology allows you to monitor and adjust your grill with an app
D2 DIRECT DRIVE Improves searing and heats the grill quickly
Max Temp of 500 degrees gives versatility
Specification:
Brand

Traeger

Model

TFB57GZEO

Weight

103 pounds
Traeger Grills Pro Series 22 Pellet Grill & Smoker
The name Traeger is a hallmark of quality when it comes to pellet grills. They're the leading brand for a reason and have an impressive range of different options to choose from. This grill – the Traeger Grills Pro Series 22 – is the perfect size for a small to medium-sized family. It's not the biggest grill in their range but it still has space for four chickens, five racks of ribs, or 24 burgers. That should give you plenty of space, even if you're entertaining. It also has a hopper capacity of 18lbs, which allows you to cook for longer. 
One of the most impressive features of the Traeger Grills Pro Series 22 Digital Pro Controller. This amazing cooking system allows for precision temperature control, taking the guesswork out of grilling. This turns the average cook into a world-class chef. Buy it now and impress your family and friends. 
Key Features:
Grill dimensions – 27" D x 41" W x 49" H
18lb hopper
Space for 4 chickens, 5 racks of ribs, or 24 burgers
Digital Pro Controller with Advanced Grilling Logic
Wooden utensil hooks 
Specification:
Brand

Traeger

Model

Pro Series 22

Weight

102.3 pounds
Green Mountain Davy Crockett Sense Mate Wood Pellet Grill
If you don't want to splash out on a Traeger grill and you're looking for a sensible alternative, the Green Mountain Davy Crockett Sense Mate Wood Pellet Grill is perfect. This well-design grill shouldn't be seen as a 'budget' option though. Just because it's not a Traeger, doesn't mean it's not a really high-quality pellet grill. You can tell immediately that this steel-constructed grill is built to last a lifetime. It has a large grill with space for cooking large racks of ribs, briskets, and more. 
One of the most impressive features of this grill is the Sense-Mate thermal sensor. It constantly monitors the internal temperature of the grill. This information is then sent to the smartphone app, allowing you to keep a constant eye on the food without having to open the lid. It also has a peaked lid for rib racks, making them much easier to cook. Oh, and on top of that, it folds down to fit into any trunk, making it perfect for tailgating parties. 
Key Features:
Dimensions -29.92 x 14.96 x 21.65 inches
Sense-Mate thermal sensor 
Peaked lid for ribs 
Meat probe included 
110V or 12V with adapters for 3 power options
Specification:
Brand

Green Mountain

Model

DCWF

Weight

57.3 pounds
Pellet Grills Buying Guide & FAQs
Features To Look For In Best Pellet Grills
A Pellet Grill is likely to be an investment that you will want to last for some time to come so it's essential that you consider the key features you'd prefer it to have from the outset. You don't want to invest in something that doesn't have enough grilling space or regret your decision when you find out the hard way how challenging your grill is to get clean. Here are some of the key features and considerations we think are worth being mindful of.
Temperature Control - To achieve any semblance of successful cooking results, even if your oven at home, you are heavily dependent upon being able to regulate and control the heat. You may well be able to gauge how long to cook a chicken for but can you be sure that it will still be succulent and tender rather than a shriveled, dried up mess. One thing that people can't abide about traditional barbecue cooking is the inconsistency. One sausage is charred to within an inch of its life. The other raw in the middle. So if you want to be able to fully control the outcome of the food you cook, then look for a pellet grill have has an adjustable temperature control setting with a reliable +/- differential. Plenty of the grills we reviewed could be set digitally from 180 all the way up to 450 degrees Fahrenheit with negligible heat difference meaning you can rely upon the results.
Pellet Hopper Capacity - The last thing you want is for your supply of wood-burning pellets to run out halfway through searing the next batch of stakes. Obviously, the bigger the hopper, the more overall space it's likely to take up. Before you purchase your grill, consider how many people you are likely to be regularly entertaining and cooking for and take it from there. The pellet capacities we reviewed in our recommended selection of products ranged from 9 to 20-pounds, so that's quite some difference.
Warming Rack - A warming rack is a really lovely extra feature to have, especially if you are dealing with larger social gatherings where there is likely to be lots of food continually on the go, coming on and off the main grilling rack. They don't come as standard with every grill so if this is a feature that you would find particularly handy, make sure you check first that your grill incorporates one.
Types Of Temperature Controllers
We mentioned the importance of being able to control the heat and also touched upon digital controls. The other factor to bear in mind is what kind of heat control system you feel confident operating. You do have a couple of basic choices.
Three-Position Controllers - these are basic control systems that offers Low, Medium and High settings only. While better than just charcoal which you can't control, if you are looking to take your grilling expertise to the next level and wow your guests with your culinary prowess, you might want more control than this.
Multi-Position Controllers - with this type of controller, you should be able to adjust the temperature within a pre-designated range, up and down in 25-degree increments. These provide the next level in control and are better suited if you're lacking in confidence in the kitchen and want to eliminate some of the guesswork.
Proportional Integrative Controllers - incorporating next level digital technology, you should be able to maintain a more steady and consistent temperature with this type of setting. PID controllers are continually pulling heat information, monitoring the internal temperate, in order to produce a reasonably accurate reading (+/-10%) which will typically be available to view on a LED readout.
Pellet Grill FAQ's
Q: What is a pellet grill?
A: A pellet grill is for use outdoors and instead of using fuel such as propane, charcoal or gas, instead relies upon being fed a source of wooden pellets which can be infused with all different flavors to smoke your meats. The became popular in the early 1970s when crude oil was on embargo and alternative fuel sources needed to be sourced. From necessity, the wood pellet emerged although it wasn't really adapted for use in outdoor grills until the late 1980s. Since then, this choice of grilling has been garnering favor with more and more different types and flavors of wood pellets being made available. It benefits from being versatile, easy to control and quick to heat up.
Q: How does a pellet grill work?
A: A pellet grill uses electricity and features a thermostat and readout along with a fan and rotating auger that feeds pellets into a combustion chamber. Pellets are supplied at a rate according to the intensity of temperature required. The actual degree of overall temperate control will vary from model to model.
Sign Up Now
GET THE VERY BEST OF GEARHUNGRY STRAIGHT TO YOUR INBOX