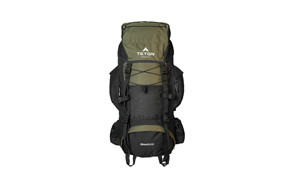 TETON Sports Scout 3400 Internal Frame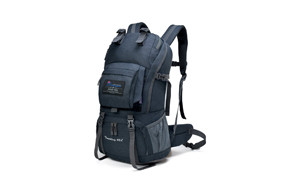 Mountaintop 40 Liter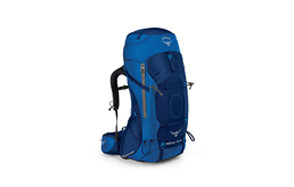 Osprey Aether AG 70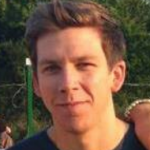 If you plan to head out into the wild on foot you'll need great hiking boots and a great backpack. The right backpack can make the difference between your excursion being simple and enjoyable and it being difficult and perhaps even dangerous. There are scores of backpack manufacturers out there today and some of them make outstanding equipment. The trick is to weed out the pretenders and that's what we're here for. Below is our list of the 10 best outdoor backpacks followed by a brief buyer's guide which answers some common questions about backpacks and backpacking.
The Best Backpacking Backpack
Backpacking Backpack Buyers Guide
Below are some of the most common questions we encountered while researching the best backpacking backpacks.
Q: What do you need for backpacking?
A: Here's a list of non-food items we consider non-negotiable when it comes to backpacking:
High quality compass
Waterproof matches
First aid kit
Survival knife
Tactical flashlight
Water filter
Rain gear
Sunglasses
Q: How Do You Pack Big Backpacks?
A: Typically you start with the bottom and work your way to the top. The sleeping bag will likely have its own compartment at the very bottom. Above that you'll want extra clothes and above that, toward the middle of the pack you'll want heavy things that you won't need while hiking. Top the main compartment off with rain gear, the ground sheet and the waterproof cover for the pack. Snacks, sunglasses, sunscreen and the like go in the top pocket along with the first aid kit. Tech like the compass, any GPS device, smartphone etc have their own pocket. Reserve another pocket for your multi-tool, tactical flashlight, headlamp and more. Then attach large items like ice axes, hiking poles, crampons and the like to the outside.

Q: How Many Liters Should The Best Travel Backpack Be?
A: For most 3 to 5 day backpacking adventures 40 to 50 liter durable backpacks should do fine. When you start talking about a week or more you're going to need more food, fuel and clothes so you'll need a minimum of 60 liters and maybe as much as 70 or 75 liters of carrying capacity.
Q: How to keep your backpacking gear dry?
A: The simplest solution is to get a waterproof hiking backpack. However, they can be expensive and heavy. Instead get a water resistant pack with a waterproof cover, pack clothing down inside the main compartment and use waterproof containers or ziplock bags to protect fragile supplies, including all your tech devices.
Q: What Are All The Straps For On A Backpack?
A: In recent years most backpack designers have embraced the military concept of MOLLE (Modular Lightweight Load-carrying Equipment) straps on the exterior of their packs. These are intended to aid in compressing the contents of the pack, to make the load more stable and to hold things that really don't belong inside like ice axes, crampons, shovels, water bottles and the like.

Conclusion
The Best Backpacking backpacks are indispensable components of any successful outdoor adventure. They enable your comfort and survival in an environment that doesn't always have your best interests in mind. We hope you found the above information useful and don't forget to stop back for more helpful product reviews and guides from Gear Hungry.