Essential Motorcycle Camping Gear in 2022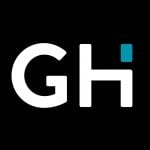 This product guide was written by GearHungry Staff
Last Updated
January 19, 2018
GearHungry Staff
GearHungry Staff posts are a compilation of work by various members of our editorial team. We update old articles regularly to provide you the most current information. You can learn more about our staff
here
.
GearHungry may earn a small commission from affiliate links in this article.
Learn more
What's more badass than rolling up to the campsite on a bike? Yeah. Exactly: nothing is cooler than that. But you also need to look like you know what you're doing. Take a peek at the best motorcycle gear specifically designed for camping, and you'll find everything that you never knew you needed. Look like a professional motorcycle rider who knows all about bikes, camping, and everything in between.
The Essential Motorcycle Camping Gear
Packs up in the saddle bag nice and easy, and looks fantastic as well. With the stakes included, Winterial 3 Person Tent only weighs a little over five pounds. It's not going to take up much space, but is optimal for three people to sleep in. If lady luck is going to hop on the back and join you for the weekend, then you're set—extra space for both of you, so nobody's vying for more space. With solid zippered doors and a rainfly window, you're all set for whatever comes your way. Just don't forget a tarp for the bike.
TTLIFE Camping Cookware Kit
Even in the hours of the night, when you can get as much sleep as you want, why not spend some time getting some outdoor cooking done? We can't even begin to talk about all the awesomeness in TTLIFE Camping Cookware kit; there's just not enough space. You get a bunch of absolute essentials in here, and they're all certain to keep you cooking up a storm. Don't worry; it's nonstick, too.
OutdoorsmanLab Sleeping Pad
Folds up smaller than any sleeping bag ever will. That's a fact. Want to sleep on a cloud on the ground? You don't have to eat those funky-looking mushrooms growing by the stump at your campsite to get that feeling; pop OutdoorsmanLab Sleeping Pad open and lay it down, and you'll be in intense comfort in no time flat. It inflates easily, and it comes with ripstop nylon material, so you won't have to worry about a few pebbles popping your aeromattress. We all know how that goes.
Humvee Awesome Pocket Chainsaw
Okay, so you may not always need this, but it's an invaluable tool to have onboard, and takes up no space at all. You can even slip this in the micro-sized glovebox on your bike, and forget that it's there. Humvee Awesome Pocket Chainsaw is a multipurpose tool that's going to leave you wondering why you didn't have one before. With bidirectional teeth and a one year warranty, you won't want for anything. Use this chainsaw to get out of a hairy situation, or to cut yourself some firewood from small trees. Either way, having this on hand is invaluable.
What's better than having a comfortable sleeping bag? Having one that's also lightweight and looks like a surfboard. TETON Sports TrailHead is designed to conform to your shape properly, allowing you to keep the heat in, and keep the bugs out. With their riptop diamond shell on the exterior, you won't have to worry about tearing, or water getting in. It's all sealed-up and ready to rock and roll when you need it. It's lightweight to pack, and won't leave you needing anything else. It also comes in either lime green and hazard orange for safety purposes.
FiveJoy Folding Military Multitool
Need to shovel out your bike when it snowed overnight? Hope your sleeping bag didn't get soaked. Whether it's that or digging a firepit to contain your midnight log fire or using the attached sawblade to cut the firewood for it, you'll be able to use FiveJoy Folding Military Multitool for just about everything. Just as the title suggests, it folds up really small and is practically indestructible. Want proof? Run it over with your bike. FiveJoy means business.
Nothing, and I mean absolutely nothing goes better with a sunrise over the mountain range than a cup of coffee. When you don't bring a camper, you're sacrificing one of the essential parts of any human's lifeforce—caffeine. Coffee is a necessity, not optional; get the most out of your brew with the Brew Buddu by Primula. It's not only a single cup of coffee maker, but it's also easy as hell to clean. You only need to sacrifice a cup of water at most to rinse this out, and you brew it right into the cup. Talk about convenient.
Ohuhu Portable Camping Stove
Toss this over a woodfire, and you'll be in bliss soon enough. For such a low cost, in Ohuhu Portable Camping Stove you get enough storage capability for your entire meal, all wrapped-up in stainless steel. All you need to do is drop it over the fire, and let science do the rest. No butane, no chemicals left behind. Don't poison your campsite. We're campers; even if you're not an eco-freak, you have to admit that leaving a chemical footprint mess behind, whether for you to return to, or another camper, is pretty messed up. Take the guilt away.
Lightweight, and looks like a sling for a baby. This hammock is insane with it's 500 pounds of weight capacity, even though it's been tested for up to 900 pounds. You can fit a bear cub and a mini fridge next to you and take a long nap. For that kind of power, you'd expect to spend a fortune, right? Not even close. Bear Butt Double Hammock is under fifty, and it's got the stopping power you need, and the style that you want. You can use this for just about anything. Users have even tacked this up in a tree and put their belongings in it when they head out on hikes. Just be sure to plug them into thinner trees to avoid bears ransacking your stuff.
Anker 21W Portable Solar Panel
We all have cell phones, but when you're out for a few days, you know that your battery can get pretty toasted, pretty quickly. Avid cell phone enthusiasts also understand that the older your phone is, the more likely you are to run the battery dry in a shorter amount of time. God forbid you hit a malfunction that's going to require an overhaul to fix, and your cell battery dies. Don't get stuck fifty miles from civilization; pop open the Anker 21W Portable Solar Panel, charge your phone. Bonus fact: with solar energy becoming more efficient each and every day, you can buy one of these to replace your phone charger altogether. Affix it out of a window, run the plug inside, and use this at home.
Essential Camping Tips When Travelling On A Bike
You want to travel light, and only pack what's necessary. We don't blame you. Wake up on a Friday morning, call in to work, and say screw it—hop on the bike, hit the woods, and camp for the weekend. We all need some time for clarity, but it doesn't mean that we should do all of this blindly. Here's some essential information on what you should do—and shouldn't do—when you take the bike on a camping trip.

Pack Light
Don't look like an overpacked minivan from a National Lampoon movie; keep it minimal for a bunch of reasons. Packing light means a lighter cleanup, and less crap you have to haul back. Apart from that, you don't want to stack a bunch of junk on the back of the bike or in the saddle bags, and find out that it's too much for the thing to bear. Pack light, camp light, camp smart.
Bring The Essentials
Don't be mister macho and assume you don't need normal things. Bring your toiletries and all that junk, but apart from that, make sure you bring a ground cloth and a first aid kit. Yeah, all the boring practical stuff is actually essential. Don't be foolhardy and think that just because you're camping with your motorcycle that you don't need all of it.
Sign Up Now
GET THE VERY BEST OF GEARHUNGRY STRAIGHT TO YOUR INBOX