Last Minute Gifts For Guys You Can't Go Wrong With In 2021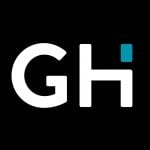 This product guide was written by GearHungry Staff
Last Updated
September 3, 2020
GearHungry Staff
GearHungry Staff posts are a compilation of work by various members of our editorial team. We update old articles regularly to provide you the most current information. You can learn more about our staff
here
.
GearHungry may earn a small commission from affiliate links in this article.
Learn more
You meant to get a special present for that special guy in your life, but time is running out. Instead of being a panicky mess, you can relax, because we've got you covered.
Below are 17 of our absolute best last-minute gifts for guys that you can't go wrong. There's something here all, from music lovers to bookworms, so get to reading and prepare to blow him away with your gift-giving talent.
Last-Minute Gifts For Guys You Can't Go Wrong With

What do you get someone crazy about reading books? Well, the Amazon Kindle Paperwhite is the perfect gift! This new and upgraded product is the thinnest and lightest Kindle Paperwhite available, and it comes in an ultra-sleek, modern design that lets you read comfortably for hours on end. The improved Paperwhite reader also comes in a waterproof design that opens up the possibility of new locations to read it. It will work at the beach or pool without needing to worry. It is IPX8 rated, protecting against damage in the case of accidental immersion in up to two meters of water for up to 60 minutes.
Furthermore, coming with Audible, this Kindle Paperwhite allows for seamless switching between reading and listening with Whispersync technology. All you need is a WiFi connection and Bluetooth-enabled speakers or headphones. You never have to skip a beat even when you have other activities to do, like cooking or commuting.
Fully enjoy your reading experience with adjustable text size, boldness, and Kindle-exclusive fonts. This device has a battery life that can last weeks when fully charged. Your bibliophile friend is going to have a hard time letting go of this gift.
Key Features:
New and improved waterproof design
Light, sleek and modern design
Seamless switch between reading and listening
Features fonts exclusive to Kindle
Loritta 5 Pairs Wool Socks

Are you looking for a last-minute gift for someone dear to you? The Loritta 5 Pairs Wool Socks are a solid choice. You can never go wrong with comfy socks because everyone needs them. These socks are made from soft, breathable, and comfortable wool, making them an irresistible winter present. These super cool socks offer trendy and fashionable designs, coming in a variety of stylish, vintage colors and patterns. You can feel free to choose a design that best suits their taste. Or wing it and surprise that special someone with colors they've never tried!
Even better, they are also moisture-wicking and odor-fighting, meaning that their feet are going to remain dry and odorless, even after a long day. No more stinky feet on the couch!
This snug last-minute gift coordinates well with just about any outfit, meaning your special someone can wear them every day to add a nice stylish touch. Finally, these moisture-wicking socks are stretchy and expandable, making them a suitable fit for feet of all sizes.
Key Features:
Stylish patterns and colors
Moisture-wicking and odor-fighting
Made of soft, breathable wool
Coordinates with your daily outfits
Victrola Vintage Turntable With Speakers




For the DJ, vintage record owner, or downright music lover, the Victrola Vintage 3-Speed Bluetooth Suitcase Turntable With Speakers is a gift that is going to be much appreciated.
This portable turntable combines a nostalgic, vintage design coupled with modern technology. It is an all-in-one, three-speed turntable that allows you to play your vinyl or jam to music through its integrated speaker with an aux cable.
It also comes with a headphone jack for those times when you want to experience the music by yourself. If that wasn't impressive enough, it also includes a Bluetooth function that allows you to listen to music wirelessly within 33 feet. Furthermore, it is complete with a handle that lets you carry this device around when you're on the move, and its chrome accent adds a pop of flair.
This gift is guaranteed to add a little bit of excitement to anyone's life.
Key Features:
All-inclusive portable music player
Can play your records in 3 speeds
Comes with carrying handle for portability
In-built Bluetooth for wireless streaming
Specification:
Brand

Victrola

Model

VSC-550BT-BK

Weight

5.07 pounds

Does that special person in your life live away from home? Surprise them with a little taste (or smell) of their childhood using the Homesick Scented Candle.
These scented candles are crafted by speaking with locals from each of the 50 states and combining defining scents that embody those places. With candles incorporating scents such as springtime in New York City or the sea breeze of Southern California, you can be sure to find a candle that reminds them of home.
You can even get your friend or loved one a candle to remind them of a place where a special moment occurred, such as a graduation, engagement, or vacation. Particular scents often bring back memories, and the Homesick Scented Candles can be a perfect way to trigger a positive nostalgic experience.
With a burnout time between 60 to 80 hours, this candle is as long-lasting as they come.
Key Features:
Manufactured in the United States
Burnout time between 60 to 80 hours
Hand-poured in little batches
Made with all-natural soy wax
Specification:
Brand

Homesick

Model

HSCA1-AL-WH01

Weight

1.5 pounds

An ideal gift for a lover of records, the 1000 Record Covers book is one that's going to leave the recipient giddy.
This coffee table book contains covers of one thousand of the most renowned and iconic records between the '60s and '90s, making this gift perfect for music enthusiasts who love oldies. Said by Melbourne's Impress magazine to be a book for 'vinyl revival,' the 1000 Record Covers consists of ageless classics that have made music history.
Including covers of records like Bob Dylan's "The Freewheelin Bob Dylan" and Neil Young's "Neil Young Reprise," this gift takes you on a trip down memory lane. It educates you on the evolution of cover art and is sure to leave the recipient impressed. Written and compiled by Michael Ochs and published by Taschen, a carbon-neutral publisher, this book is an incredibly thoughtful present.
Key Features:
Iconic record covers from the 60s to 90s
Published by carbon-neutral publisher
Brings vinyl back in style
Written by Michael Ochs
The Kombucha Shop Kombucha Brewing Kit




We are calling all kombucha lovers! This Kombucha Shop Kombucha Brewing Kit allows you to brew kombucha from the comfort of your home. This Kombucha starter kit comes with everything you need to make your homemade brew. This kit includes pH strips that have been custom made for kombucha testing to measure the acidity accurately. This brewing kit also consists of a temperature gauge that is built to last so that you can monitor temperature changes of the Wisconsin-grown cultures. The six-week-old kombucha starters are guaranteed to ferment your homebrewed drink properly.
With step-by-step instructions to guide you through the entire process, you are sure to end up with your very own delicious homebrew. The kit incorporates a brewing guide to educate you on flavoring your drink and provides access to a knowledgeable team of support staff that are only an email away. This kit is a foolproof last-minute gift.
Key Features:
All-inclusive pack
Contains custom made pH strips for
Long-lasting temperature gauge
Comes with step by step directions
Specification:
Brand

The Kombucha Shop

Model

633131631562

Weight

3.98 pounds
Large Slate Cheese Board and Stainless Steel Cutlery Set




A great wedding or party gift for that person you appreciate, the Large Slate Cheese Board and Stainless Steel Cutlery Set is a stunningly crafted cheese board that comes with its own cheese knife set.
This cheese board, crafted from stone, won't crack or break. It's a present that will stand the test of time.
Complete with four different knives, each designed for specific varietals of cheese, this gift set is ideal for cheese nuts and that host with the most! The rustic collection of cutlery is stainless steel, making them rustproof and shatterproof.
This gift comes with soapstone chalk, which you can apply directly to the slate to label an assortment of cheeses.
Key Features:
Board measures 12 by 16 inches
Rustproof stainless steel cutlery
Includes 4 cheese knives
Comes with soapstone chalk
Specification:
Brand

Perfect Time

Weight

5.9 pounds
SodaStream Fizzi Sparkling Water Machine Bundle

Make drinking water a bit more thrilling for your loved one with the SodaStream Fizzi Sparkling Water Machine Bundle.
This machine lets you add bubbles to your water for an exciting twist on an everyday drink. It features the Fizzi, a compact and cordless device that swiftly turns plain water into sparkling water.
Use the Fizzi's control to select how many bubbles you want and press the button. Two CO2 cylinders power the machine and can carbonate up to 120 liters of water.
Included with the soda maker is a reusable 1-liter screw-cap bottle so that your recipient can contribute to reducing single-use plastic bottles and cans that pollute the environment.
Also included are two different fruit flavor drops to give the beverage an elevated, clean taste.
Water doesn't get any better than this.
Key Features:
Comes with two different flavor drops
Produces sparkling water in an instant
Efficiently powered by a CO2 cylinder
Includes one reusable bottle
Specification:
Brand

SodaStream

Model

1101097010

Weight

10.65 pounds
Anker PowerCore 5000 Portable Charger

With a lot of our devices having unpredictable battery lives, the Anker PowerCore 5000 Portable Charger is a gift that is going to have your loved one excited and prepared.
This portable power bank boasts a compact, cylindrical design, complimentary USB charging cable, and travel pouch that makes it perfect for carrying.
The arc shape of the device provides a superior grip. And it's compatible with all smartphones and tablets, among other smart devices. It delivers fast and complete charging for at least one device by making use of two high-speed charging technologies.
Key Features:
Comes in a portable cylindrical shape
Universal compatibility with different devices
Delivers super-swift charging
Comes with included Micro-USB cable
Specification:
Brand

Anker

Model

A1109

Weight

4.8 ounces
Cupsy Sofa And Couch Armchair Drink Organizer

With the Cupsy Sofa and Couch Armchair Drink Organizer And Recliner Drink Caddy, your giftee can say goodbye to lost remote controls and spilled drinks on the couch or futon. This drink caddy is the portable solution to organizing all those little bits and pieces. Securely keep your remotes, phones, drinks, and other devices from getting lost in the black hole that is the couch.
This holder is portable, meaning that it's not just for your couch. It can be used in other locations, like in bed or outdoors as well. Its removable legs can attach to any flat surface.
This product is available in three different colors, so choose a color that's a perfect fit for the gift recipient. This caddy is built of durable materials, making it a gift that will last.
Key Features:
Comes with removable legs
Made with sturdy and durable material
Securely holds cups, mugs, remotes
Can be easily removed to reposition
HyperChiller HC2 Patented Coffee/Beverage Cooler

Who doesn't love a cold cup of iced coffee? With the HyperChiller HC2 Patented Coffee/Beverage Cooler, your recipient can enjoy their iced coffees without the additional costs.
The HyperChill cooler can chill hot coffee down by 130 degrees in as little as 60 seconds without diluting it.
It has been conveniently designed to fit into most single-cup brewers and holds 12.5 ounces.
Washing this cooler is a breeze, and it's dishwasher safe.
But what makes it stand out is its versatile ability to cool other drinks such as wine, cocktails, and even tea.
Key Features:
Can chill drink by up to 130 degrees in 60secs
Can easily fit into single-cup brewers
Features four removable parts
Is completely safe for dishwasher
Specification:
Brand

HyperChiller

Model

HC2

Weight

13.6 ounces

Thinking of new ways to express your love to that special someone? How about the Vagski Letter Board? This board can act as a gift or a way to spell out your care and affection with the included 460 characters.
The Vagski board features high-quality black felt that is soft to the touch but can withstand years and years of use. A premium oak wood frame surrounds the felt material, secured in place with reinforced metal wedges.
Located at the back of the letter board is a pre-installed sawtooth hanger that makes hanging it on your wall simple. At just 10 inches x 10 inches, this gift is sure to fit perfectly in any home or office without being overwhelming.
Key Features:
Felt board with oak frame
Measures 10 by 10 inches
Fitted with a sawtooth hanger
Includes 460 characters
Specification:
Brand

Vagski

Weight

2.1 pounds
FLASNAKE Electric Wine Opener

We are all familiar with the stressful process of opening a bottle of wine with a traditional corkscrew. For the most part, it takes too long and can sometimes be messy. If you have a wine enthusiast in your life, then they'll look at you with stars in their eyes once you gift them the FLASNAKE Electric Wine Opener.
This electric wine bottle opener is simple to use and can open a wine bottle in an impressive time of 6 seconds. It is also powerful with long-lasting battery life and can open up to 80 bottles when fully charged. You don't have to worry about it making noise, as its sound is below 60 decibels. You'll barely be able to hear it do the work.
It incorporates a non-slip handle that makes it easy to hold, and it is safe to use thanks to its transparent shell that ensures your hand is always protected.
Key Features:
Opens 80 bottles when fully charged
Comes with foil cutter
Non-slip and convenient handle
Sound is below 60 decibels
Specification:
Brand

FLASNAKE

Model

8541990368

Weight

1.25 pounds
ROYAL CRAFT WOOD Luxury Bathtub Caddy Tray




Amp up your lucky gift recipient's bath time with the ROYAL CRAFT WOOD Luxury Bathtub Caddy Tray. This tray is water-resistant and made out of high-quality bamboo material enabling it to float.
This caddy organizes all sorts of items and electronics. An adjustable reading stand with rear covers makes it easy to prop open a book and read. A slot for a phone or tablet keeps those devices within arm's length. It also sports a candle holder and space for a drinking glass, so your giftee can savor some fine wine in ambient lighting as they relax and take a soak. Now, who wouldn't love that?
Key Features:
Comes with drink glass slot
Includes an adjustable reading stand
Slot for phone or iPad
Additional 2 side detachable trays
Specification:
Brand

ROYAL CRAFT WOOD

Model

RCW-01

Weight

4 pounds
The Original Hotpop Microwave Popcorn Popper

Everyone knows that popcorn goes with movies like bread goes with butter, so why shouldn't you give that movie-lover their own quick and convenient popcorn popper?
The Original Hotpop Microwave Popcorn Popper can have up to 15 cups of popcorn ready for you in less than 4 minutes! Now tell me that it isn't impressive. This popcorn machine eliminates the long waiting time that comes with stovetop popping, the potentially harmful lining of microwaveable popcorn, or the noise of an electric popper.
Cool-touch handles make it safe to take right out of the microwave. And it's safe to use and eat out of with its composition of food-grade silicone. It collapses from a height of 5.7 to 2.4 inches, making it easy to store.
To top it all off, it comes in 12 different colors so, you can pick one that the recipient will appreciate most.
Key Features:
Available in 12 different colors
Safe for dishwasher
Made with food-grade silicone
Spots a collapsible design
Specification:
Brand

HOTPOP

Model

SYNCHKG129927

Weight

11 ounces
Roku Premiere Streaming Media Player




Do you have a cinema-geek in your life that needs a gift? The Roku Premiere Streaming Media Player offers amazing quality pictures at an affordable price. Capable of streaming 4K, HD, or HDR video, they'll be sure to enjoy the sharp and vivid playback.
This streaming media player offers live TV, hot movies, popular shows, and news channels. It also comes with Disney+ and Apple TV.
It is complete with a simple-to-use remote control that includes shortcut buttons for popular streaming services like Netflix and Hulu, and it's compatible with Amazon's Alexa, letting you easily control your smart device with just your voice.
Key Features:
Includes premium HDMI cable
Is compatible with Amazon's Alexa
Stream Disney+ and Apple TV
Simple remote with shortcut buttons
Specification:
Brand

Roku

Model

Roku Premiere 3920R

Weight

1.28 ounces
Gentleman Jon Complete Wet Shave Kit w Top Item

For the bearded gentleman, the Gentleman Jon Complete Wet Shave Kit is the ideal present. This shaving kit is a one-stop-shop. Complete with a safety razor, a badger hair shaving brush, sandalwood shave soap, an alum block, a stainless steel shaving bowl, and five Astra SP razor blades, this kit has all they'll ever need for proper beard grooming.
It comes with six different shaving kit options, suggesting that shaving is a ritual that should be a personal, enjoyable form of self-care, rather than a rushed, half-baked chore.
Moreover, this kit comes in a classic Gentleman Jon box that doubles as a premium gift box.
Key Features:
One-stop-shop for shaving
Comes with 6 different items
Classic packaging working as a gift box
Complementary shave bowl and razors
Specification:
Brand

Gentleman Jon

Weight

12.8 ounces
Sign Up Now
GET THE VERY BEST OF GEARHUNGRY STRAIGHT TO YOUR INBOX