Best Soda Makers in 2022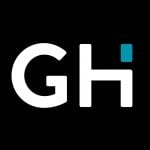 This product guide was written by GearHungry Staff
Last Updated
July 31, 2018
GearHungry Staff
GearHungry Staff posts are a compilation of work by various members of our editorial team. We update old articles regularly to provide you the most current information. You can learn more about our staff
here
.
GearHungry may earn a small commission from affiliate links in this article.
Learn more
Soda gets a seriously bad rap in the press, and there's little wonder as most are packed with sugar or high fructose corn syrup.  Not to mention a whole host of artificial colors and flavorings. Even if you prefer diet brands, they still don't have much to recommend them forth when it comes to nutritional value. Making your own home soda then could have a tonne of benefits as well as being a whole load of fun too. Who else remembers the "get bizzy with the fizzy" anthem from their youth? You are ultimately in control of the carbonated beverages you prepare and let's not forget the undeniable environmental pro's, reducing the number of cans and bottles to be recycled plus saving you a whole load of money too. Isn't it time you looked into purchasing a soda maker for your family? So let's look at some of the Best Soda Makers currently available.
The Best Soda Maker in 2019
SodaStream Fizzi Sparkling Water Maker

Check out our best choice in this soda maker review, the SodaStream Sparkling Water Maker. It offers excellent ease of use with its design and preparing soda water couldn't have been any much more comfortable. With just a single press of a button, you get freshly made sparkling water – this means that you can make and enjoy your favorite soda any day and at any time with ease. The SodaStream uses an easy-to-use design and is built with compatible features, which makes it work with all kinds of carbonated bottles alike. So, for the soda water lover, this is a must-have product.
Additionally, this soda water maker comes designed in a set with a one-liter sized bottle of BPA-free carbonated, two cylinders of CO2 each with a holding capacity of sixty liters and two bottles of zero-calorie fruit drops in natural orange and lime flavors. Each of the fruit drop bottles can hold up to forty millimeters of the said flavors. The CO2 cylinders ensure that energy is consumed in the making of your soda water. This is made possible because each cylinder can carbonate up to sixty liters of water. For a never-ending soda water supply in your home or office, this SodaStream sparkling water maker is your perfect choice. 
Key Features:
Features two 60 liters CO2 cylinders
Includes two bottles of 40ml no-calories fruit drops of lime and orange flavors
Energy-efficient product
Compatible with all SodaStream carbonated bottles and flavors
Specification:
Brand

SodaStream

Model

1101098010

Weight

10.65 pounds
SodaStream Fizzi One Touch Sparkling Water Maker Bundle

To give value to customers, SodaStream is highly motivated by a series of trusted research findings and experiments in the making of its products. It is with such careful consideration that this SodaStream Fizzi One was made. Through this appliance, SodaStream has significantly reduced single-use plastic bottles by alternate use of tons of flavored fizz. It is incredible to know that millions of plastic bottle waste have been avoided through this single appliance. Stay healthy and fit with this everyday soda water maker.
Say goodbye to the days of hustling through several minutes. Save time and energy with this SodaStream Fizzi One. In just five seconds, you will have your favorite soda ready. Start by making a choice on the number of bubbles needed, then add some flavor. And that's it. Your soda water should be on its way in no time. For faster preparation and more convenience, keep 1 litre bottles of cold water stored in your refrigerator – this way, you can quickly access the bottles when needed and mix up to 1 liter in less than a minute. That should be more than enough for an average-sized family. Overall, this SodaStream Fizzi One is of excellent value health-wise and economically. You keep benefiting from it ver time.
Key Features:
Easy to use
Product of a trusted brand
Highly durable and long-lasting
Made of quality materials
Specification:
Brand

SodaStream

Model

1101180010

Weight

12.65 pounds
Aarke Premium Stainless Steel Carbonator II

Since the early years, Aarke has remained a trustworthy brand that has seen the provision of household appliances. With a touch of durability and excellence, all of Aarke's products are tested and approved by both industry experts and customers to be of high quality. This Aarke – Carbonator II is an easy to use appliance and you can get your soda water ready in as quick as ten seconds. What's more, it is ideal for use in homes and offices.
Even more, this design makes it easy to create your favorite soda water on the go. There are several significant additions to the inside components which guarantee a higher efficiency rate; far above the first generation models. This all-new carbonator II kit comes with one carbonator or sparkling water maker and a PET bottle. It also has a comprehensive user manual that offers careful guidance when using the product. Furthermore, with the use of highly durable materials in its making such as PET plastic, you are guaranteed safe, non-toxic quality results.
For home and office use, this soda water maker is a preferred choice. It is excellent for modern kitchens. And just as Aarke remains a top contender on the market, so does all of its products, and this soda water maker presents itself as a topmost contender. Be bold to talk about longevity with this product as Aarke comes your way with this soda water maker to re-echo its commitment to designing and making premium household appliances to ease your everyday life. A stainless steel coating ensures an equally productive use throughout its extended-lasting use. Make your soda water in just three simple steps. First, fill the bottle with cold water then fix the filled bottle into the soda making machine by simply screwing. Finally, pull the lever down, and you have an appetizing soda water. Overall, the process should not take more than thirty seconds to complete.
Key Features:
Easy to use
Exterior stainless steel coating
Highly durable and long-lasting
Does not come with a CO2 cylinder
Specification:
Brand

AARKE

Model

AA01-C2-STEEL

Weight

3.2 pounds
Kitchenaid KSS11212CU Sparkling Beverage Maker

The Kitchenaid sparkling beverage maker couldn't be easier to operate, and it comes in a wide selection of attractive and contemporary colors, perfect for almost any kitchen design aesthetics. You simply fill the bottle provided with fresh water, use the carbonated lever and automatically you have fizzy water on tap to which you can add all kinds of flavors according to your personal tastes. Constructed out of die-cast metal, it's easy to clean and an elegant all metal design. It also comes with a full one-year hassle-free replacement warranty. Don't forget to also check out top blenders review for more amazing products like this.
Key Features:
Features a durable die-cast housing
Comes with a CO2 tank and a BPA-free reusable bottle
Compatible with up to 60 SodaStream products and flavors
Features a soft handle grip
Specification:
Brand

KitchenAid

Model

KSS1121CU

Weight

17 pounds
Sleek and minimalist
Re-useable bottle included
Compact and lightweight
Easy lever operation
Large capacity
Expensive model but premium brand
Uses BPA free plastic bottles, not glass carafes (not to everyone's taste)
SodaStream Jet Starter Kit Soda Maker




Let's delve straight in with king of the Soda Maker's, the Soda Stream. This is their Jet Starter Kit and comes with everything you need to make fresh homemade carbonated beverages. It's an elegant, compact and easy to operate model from a brand you know you can trust. Making fizzy drinks couldn't be easier. You just twist and lock the bottle in place and push the control button to carbonate. It's a convenient and economical choice and is compatible with the 60L and 130L CO2 cylinders so perfect for those of you who like to carbonate regularly. The kit includes everything you need to get you started including the Jet Sparking Water Maker, a mini CO2 Carbonator, a 1L BPA Free re-useable carbonating bottle and at 60L CO2 carbonator. A great entry kit that will have you bubbling up beverages in no time.
Key Features:
Compatible with multiple bottle sizes
Lightweight, compact and easy to transport
Twist lock technology
Kit includes everything you need to get started
Sleek design with single press button
Specification:
Brand

SodaStream

Model

MAIN-19168

Weight

4.93 pounds
Simple and easy to operate
Lightweight and compact
No batteries or electricity required
Easy to transport
BPA free plastic bottles
Basic model with minimal features
Drinkmate Carbonation Soda Maker




A real contender for Best Soda Maker and a viable alternative to the SodaStream, if you are adventurous and keen to sample all kinds of weird and wonderful carbonated beverages, then this is the model for you. While some brands don't advocate getting creative, Drinkmate knows that there's nothing more satisfying than a home-made white wine spritzer. You can literally carbonate anything, and it could not be quicker or easier to operate. There's no batteries, no electricity and minimal clean up needed. The unit is also sleek and compact and comes in either Black, Red or White so there should be an option that matches your kitchen set-up. The patented Fizz-infuser puts you entirely in control of the amount of carbonation you have in your drinks ensuring you can make genuinely bespoke fizzy beverages. Put the sparkle back into your life with the Drinkmate. Be sure to check out our top juicers review, for more great items like this.
Key Features:
Patented detachable fizz infuser
Quick connect BPA free bottle
Two release button for easy operation
Visible volume mark line
Literally, carbonate anything
Specification:
Brand

Drinkmate

Model

410-02-3z

Weight

4.4 pounds
Simple an easy to operate
Turns almost any liquid into a fizzy drink
Unique cap prevents mess
Small, compact footprint
No batteries or electricity required
Not dishwasher safe
Requires SodaStream CO2 canisters
Aarke Premium Stainless Steel Carbonator (Soda Maker)




A design departure from the plastic units so often associated with Soda Makers, this sleek and elegant version from Aarke looks as good as the bubbles it produces. For the more discerning among you, this will make a welcome addition to your kitchen countertop. It may be minimalist and compact, but it carbonates like the best of them. There's something reassuringly satisfying about pushing the lever and hearing the machine buzz. That's indicating that your liquid has been carbonated and you are ready to release, unscrew and enjoy. This kit enables you to start preparing fizzy beverages straight out of the box, and there are no batteries or need for electricity either. For those of you who love design aesthetics, this is the one for you. For more interesting kitchen necessities, check out our top kitchen gadgets guide.
Key Features:
Kit includes Carbonator, Bottle, and Instructions
Bottle is safe and non-toxic
Sleek and compact, minimalist design
Unique lever release feature rather than push button
Fully stainless steel construction
Specification:
Brand

AARKE

Model

AA01

Weight

3.2 pounds
Simple and easy to use
Elegant stainless tell design
Small, compact footprint
No batteries or electricity required
Small and portable
Expensive
60L carbonator cartridge not included
SodaStream Genesis Sparking Water Maker

Another convenient and affordable model from the famous SodaStream brand, Genesis is compact and perfect for taking with you on camping and caravanning trips. No need for batteries or electricity and just a single push of a button to make fresh home-style sodas and carbonated flavored drinks. It used re-useable BPA free plastic bottles, and because it's one of their older models, there are plenty of deals on prices available to be had. It's so easy to use and operate than even the kids will want to get involved.
Key Features:
Compatible with multiple bottle sizes
Bottles can be re-used for up to three years
Lightweight, compact and easy to transport
Kit includes everything you need to get started
Sleek design with single press button
Specification:
Brand

SodaStream

Model

1317512017

Weight

6.95 pounds
Sleek and minimalist
Small countertop footprint
Affordable
Lightweight
Re-useable bottles
No automatic bottle lock
Uses BPA free plastic bottles, not glass carafes (not to everyone's taste)
SodaStream Source Sparkling Water Maker




The SodaStream Source allows you to quickly and easily make sodas, sparkling water, and beverage with just a single press of a button. That aside, what sets this model apart from the competition is that you can also customize the level of carbonation with three to choose from. As you hold down the button, the LED indicator lights up to denote the level you're at. There's also a very convenient automatic locking mechanism that seals your bottles tight so no fear of leakage. Let's also not forget the attractive and modern design that will look good in any home. There's little wonder that this Source model from SodaStream has made it onto our Best Soda Maker list today.
Key Features:
LED Carbonation indicator
Snap-lock bottle technology
Automatic locking mechanism
Customize the level of carbonation
Single button push operation
Specification:
Brand

SodaStream

Model

1019501016

Weight

6.8 pounds
Easy bottle insertion
Sleek and compact design
Reusable bottle included
No manual screw required
No batteries or electricity required
Does not come with carbonator
Uses BPA free plastic bottles, not glass carafes (not to everyone's taste)
iSi Stainless Steel Soda Siphon Bottle

Constructed from high-quality stainless steel, this is an elegant Siphon style soda maker that you will want to feature on your bar cart. It's perfect for cocktail parties and entertaining friends for special occasions. Each single-use soda cartridge should provide up to 26-ounces of fizzy water for you to enjoy. It is the perfect home accessory for preparing refreshing spritzers, and there's no need to store bulky bottles in your fridge or worry about recycling and the environmental impact of buying plastic bottles of sparkling water. A seriously beautiful and high-quality soda siphon for those of you who prefer this timeless design over a more modern machine and for those who like a good drink.
Key Features:
Used iSi CO2 charges
Fitted with safety features to prevent overfilling
High quality, elegant stainless steel construction
Sleek and stylish soda siphon style
Perfect for cocktail parties
Specification:
Brand

iSi North America

Model

1020

Weight

1 pounds
Large Capacity
Safety measuring tube
Two years limited warranty
High-quality construction
Pressure control valve fitted
Chargers will need to be regularly replaced
Soda Maker Buying Guide & FAQ
How We Chose Our Selection of Soda Makers
As always when compiling our comprehensive product reviews, we research the marketplace thoroughly and ensure that the products we present are all of high quality and sound performance. Our range represents multiple brands in the category and brings suggestions at a choice of prices to suit all budgets.
Features To Look For In Soda Makers
When deciding which Soda Maker to invest in, the below are our recommended list of features to evaluate. If you are going to be regularly carbonating water, then you will want something with a large capacity carbonator. If you know that individual members of your family prefer their drinks more or less fizzy, then it would be a good idea to invest in a model that features customizable carbonation.
Below are our top tips on the most important features to evaluate:
 Size
Capacity
Weight
Carbonation level
Durability

Soda Maker FAQ
Q: What is a Soda Maker?
A: Anyone who grew up in the 80's will no doubt remember the "get bizzy with the fizzy" catchphrase and a Soda Maker is really all about that, Making your drinks fizzy. Roughly speaking there are two categories of soda makers. You can purchase a soda siphon or a soda-making appliance. Soda siphons are even more old school and conjure up images of 70's cocktail parties, all long flowing hair, and dresses and serving up Vodka, lime, and soda! These are small devices that sit on the top of a bottle and allow you to carbonate the water that's inside the bottle. Relatively inexpensive options and easy to store.
The other option is a dedicated soda making machine that can produce regular and reliable amounts of fizz for all kinds of beverages. They generally feature a carbonator filled with CO2 to provide those all-important bubbles. Fast and easy to use but of course more substantial and less portable than a siphon.  If you regularly drink carbonated drinks though, a Soda Make is probably going to be your best investment.
In both instances, CO2 is injected into your drink so that it transforms from regular water into sparkling water. By adding different flavors, you can create all kinds of wonderful beverages including ginger ale, lemonade, apple or peach flavored drinks as well as mimicking the taste of classic carbonated drinks like a cola.
Q: How To Use Soda Maker?
A: How you get the best out of your Soda Maker will depend on the brand and model you have bought. If you have a siphon, it will need a small CO2 cartridge that should be inserted in the siphon that will then attach to the top of the bottle of liquid you intend to carbonate. If you have a soda-making appliance, this will feature a carbonator, and you usually will be able to adjust the level of carbonation you also require. Fizzy or really fizzy!!
The brand you purchase may have its own unique refill system, but there are plenty of generic ones so check those details first. SodaStream and Cuisinart for example, which are at the higher end of the soda making appliance market, have their own proprietary cartridges.
Again, depending upon the model and brand, you have purchased it will either feature a snap-lock or twist-on mechanism. Twist-on is less efficient and a little trickier to operate whereas a snap-lock pushes the bottle quickly and easily into position ready to carbonate.
Q: How To Clean Soda Maker?
A: Don't be lulled into thinking that your soda bottles don't need cleaning because you've put mostly just water into them. Over time the plastic can become foggy, so it's essential that you clean your Soda Maker correctly. Unfortunately, the dishwasher isn't really an option, and due to the small entrance at the top of the bottles, they can be challenging to get a cleaning brush inside of. So how do you clean them? Well, first of all, always refer to your manufacturer's guide which will have any specific instructions you need to follow for your model. Be sure to check the date of your bottles too. Most are specifically designed to last for three years and should be clearly marked with their use by date so check and replace your bottles when necessary.
If you have just been carbonating water and you use your machine on pretty much a daily basis, then it's recommended that you clean your bottles every day or so. To do so, fill the container from the tap to about 25% capacity, pop the lid on it and give it a vigorous shake. Rinse and repeat this process and just use warm tap water.
If you've been using flavors which have colorants, then you will notice a gritty sand-like residue begins to build up from the sugar particles, etc. You might be lucky and find a suitable long-handled brush in your local convenience store. If so, just use a small amount of liquid washing up detergent and give your bottles a good clean. Otherwise, squirt a good amount of liquid soap into your cylinders, fill as before to about the 25% mark with warm water and shake vigorously to dislodge the residue. Again, repeat as many times as necessary to ensure a thorough clean.
Your soda making machine itself shouldn't take much cleaning or maintenance as really there is only the one removable part with the rest of the mechanics being concealed. However, if you have, it left out in a dusty environment or stored away where it's likely to get a bit dirty, just go ahead and wipe your unit down with a damp clothing before re-using.

Q: Can I Carbonate Drinks Other Than Water?
A: While the original models of soda makers were created with the intention of carbonating water, you can, with a little bit of perseverance, patience, and practice, carbonate just about any liquid. Although as to why you might want fizzy coffee puzzles us! Coffee in your martini we get, but coffee with your cola just doesn't sound right! What do we know though! Turns out that carbonated cold brew coffee is popular. Along with this favorite beverage, you can also try carbonating fruit juices, tea, cocktails, wine and various liquors. Go a little crazy and try carbonating your favorite drinks just remember that not everything is going to taste great with bubbles. Also, keep in mind that your Soda Maker probably wasn't manufactured with this purpose in mind so check your warranty in case you inadvertently damage your machine trying to make home-style champagne!
Q: Can You Re-Carbonate Drink That Has Gone Flat?
While in theory, yes you can re-carbonate flat drinks, we recommend that you exercise caution when doing so. These machines are really intended to carbonate water only. If you do try to re-carbonate something other than water, the liquid might totally fizz and spray all over your kitchen requiring quite the clean-up operation, so consider yourself warned!
Sources
Sign Up Now
GET THE VERY BEST OF GEARHUNGRY STRAIGHT TO YOUR INBOX