Best Microwaves In 2022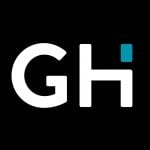 This product guide was written by GearHungry Staff
Last Updated
April 15, 2019
GearHungry Staff
GearHungry Staff posts are a compilation of work by various members of our editorial team. We update old articles regularly to provide you the most current information. You can learn more about our staff
here
.
GearHungry may earn a small commission from affiliate links in this article.
Learn more
A microwave is now seen as an essential element of any kitchen, whether you're a home cook or commercial chef. No longer just seen as a device to heat up a microwave meal for one, these clever appliances have the capabilities to create amazing meals, at a fraction of the time of the oven or hob. There are lots of different types of microwaves out there, with different power settings and wattage levels, as well as colors and styles. Knowing which one is the right one for you takes research and time, which is why we've outlined some of the best microwaves on the market. Whether you're after a small microwave to heat soup or gravy, or something a little more robust to defrost chicken or fish, take a look at the options below and see which one is best suited to your cooking needs.
The Best Microwave




AmazonBasics Microwave is our best pick microwave and Amazon have really knocked it out of the park with this one. It's smart, it's functional, and it's modern, plus the price range is on point. This amazing microwave allows you to control cooking with your voice through Alexa, so you can pop something in, ready for cooking later on in the day, or if you've got your hands full, then simply ask Alexa to start microwaving. It's also compact and powerful, with up to 10 power levels, a kitchen timer, and child lock. Setup is easy and straightforward, allowing you to plug in and go, or simply connect to the internet through the Alexa app and get talking. Be sure to maintain it with some of the best oven cleaners from our list.
Key Features:
Alexa-enabled 
700w
Kitchen timer 
Child lock 
10 power levels 
External dimension – 17.3" x 10.1" x 14.1" 
Internal Dimension 10.88" x 6.88" x 10"
Specification:
Brand

AmazonBasics

Weight

21.9 lb (9.9 kg)
Confusing microwave settings are now a thing of the past with the Alexa function
Setup is straightforward, even with the technology involved
Microwaves popcorn perfectly and keeps track of how many bags you have left!
Echo device is required for voice function to work, but not included in the purchase
Can overheat food unnecessarily
Heating power is weaker than most on the market
Toshiba EM131A5C-SS Microwave Oven with Smart Sensor



Toshiba are known for their electronical products and for producing high-quality items. This microwave oven is no different and even comes with a smart sensor, that can tell how much steam is being emitted, and adjust cooking times to ensure your food is the best it can be. It also has lots of food options, which means you can just press a button and go, whether that's potatoes, pizza, or vegetables. One of the more unique features of this product is the door handle, as opposed to push button, which many modern microwaves choose. Perfect for people looking for something a little more traditional. The 1100 wattage means that Toshiba EM131A5C-SS Microwave is extremely powerful, providing you with optimal cooking results and no disappointment when it comes to the perfect popcorn. Be sure to also check out our list of the best bread machines for more great items like this.
Key Features:
1100W
10 power levels
Stainless-steel
Pre-programmed sensor menu
Easy-to-read control panel
External dimension – 20.5" x 17.1" x 12.8"
Internal Dimension 13.07" x 15" x 9.5"
Specification:
Brand

Toshiba

Model

EM131A5C-SS

Weight

34.6 pounds
Quick button options, so you don't have to press lots of buttons (e.g 30 seconds, 1 minute)
Door handle instead of push button to open up
Powerful and spacious
Quite high price point for a microwave, but is extremely powerful
Irregular fan speeds
Internal light can flicker or not work
Commercial Chef CHM660B Countertop Microwave



If you're looking for a functional and practical microwave that does what it needs to do, without all the bells and whistles, then the Commercial Chef Microwave Oven is ideal. Although not the prettiest or most attractive on our list, the Commercial Chef knows what its job is and gets to work. The mechanical dials and door handle make this a popular choice for people who prefer something simple and straightforward, without the need for advanced technology to be involved. It's lightweight, so be moved around in your kitchen easily, but unfortunately only comes in black, which might not suit everyone's tastes. However, you really do get what you pay for with the Commercial Chef and there's no hidden agenda. Love this product? Check out our review of the best waffle makers for our top picks.
Key Features:
600W
Time and heat dials
6 cooking power levels
External dimension – 17.75" x 12.5" x 10.25"
Internal space – 0.6 cubic feet
Specification:
Brand

Commercial Chef

Model

CHM660B

Weight

23.1 pounds
Mechanical dials
Great for small apartments or kitchens
Low wattage but heats up effectively
Slightly boring design
Low power level and wattage, which might not be suitable for some people
Quality matches the low price, so may not be to everyone's taste
Panasonic Microwave Oven NN-SN966S

Panasonic Microwave Oven NN-SN966S is a slick and modern microwave, as well as being extremely powerful. Panasonic are another well-known brand and this appliance fits their bill of being high quality, technology-driven, and robust. It's stainless steel, which means it's built to last and there's no bulkiness at all, which provides a seamless design. The 1250 wattage is impressive, but the price tag matches that high power. However, it's definitely worth it if you're looking for something for a bit more pizazz and style. With smart cooking settings and sensors, as well as Panasonic's Inverter Technology for more efficient cooking, this is a clever piece of equipment and especially useful if you do a lot of microwave cooking. Find more great products like this by checking out our guide to the best portable induction cooktops.
Key Features:
1250W
Panasonic Inverter Technology 
Smart Cooking with Genius Sensor 
Available in three colors 
Touchscreen controls 
External dimension – 19.44" x 23.88" x 14" 
Internal Dimension 10.94" x 18.44" x 18.5"
Specification:
Brand

Panasonic

Model

NN-SN966S

Weight

37 pounds
14 pre-set menu options to choose from for ease of use
Huge in size, providing options for different types of food
Inverter Technology means that defrosting is a breeze
Issues seem to occur after the 1 year warranty, which is frustrating
Panasonic customer service can be hit and miss
Previous Panasonic microwaves seem to last longer and be higher quality than this model
Sharp R-21LCFS Medium-Duty Commercial Microwave Oven




One of our most expensive microwaves on this list, the Sharp commercial microwave oven is perfect for the more professional chef, who'll be using the appliance multiple times throughout the day. The price point is probably a little too steep for those of us choosing to defrost a chicken breast or get the popcorn sorted for a movie night. However, this 1000 watt device is powerful and robust, perfect for a commercial environment. Stainless steel design and easily accessible door handle means that even the messiest and clumsiest of chefs won't have a problem. It also has a huge interior, which can accommodate larger food options, such as platters and pans. You may also like to check our guide to the best food dehydrators.
Key Features:
1000W 
Stainless steel body
No turntable 
Timer dial with LED indicators 
External dimension – 21" x 16" x 12" 
Internal Dimension 13" x 13" x 7.88"
Specification:
Brand

Sharp

Model

R-21LCFS

Weight

37 pounds
Can literally cook anything you want it to
High wattage so perfect for the commercial environment
Great design that matches the rest of your kitchen devices and surfaces
Customer service not very helpful
Very expensive product, which requires research into whether investment is worthwhile
Quality could be brought into question because of certain defects
Daewoo KOR-7LREM Retro Countertop Microwave Oven

It's the mint green machine of your dreams. The Daewoo Retro Countertop Microwave Oven is perfect for those of you looking to add a pop of color to your kitchen. It also comes in a range of color options, such as red and white too. The Daewoo not only looks great, but it's functional too. Although lacking in power levels and wattage compared to some other microwaves on this list, the Daewoo does its job, as well as having 4 auto cook programmes. It's great for families too, with a child lock function and loud reminder end signal to make sure you don't forget about that cup of tea (again) or all-important mac n' cheese. Our handy guide to the best kitchen torches features more great products like this.
Key Features:
700W 
Retro design 
5 power controls 
4 auto-cook programs 
'Eco' function & auto defrost 
External dimension – 12.7" x 17.6" x 10.6" 
Internal Dimension 11.6" x 8.3" x 11.9"
Specification:
Brand

Daewoo

Model

KOR-7LREM

Weight

23.4 pounds
Retro design and great color options for something quirky
Although less powerful than others, it still heats food well
It's a great size and fits into most areas
Not powerful for cooking all food types
Slightly poor quality as buttons can sometimes stick or even fall off
Although cute and well designed, the Daewoo does not function as well as others
Emerson 1.2 CU. FT. 1100W Griller Microwave Oven

Beautifully designed and reasonably priced, the Emerson Griller Microwave Oven is a great asset to any kitchen. With 9 pre-set programmes, it's easy to find the perfect setting for your choice of dish, whether that's pizza or frozen vegetables. It has touch control functions, which mean not annoying dials or knobs to clean around. With a removable grill feature, the Emerson is definitely a multifunctional appliance and allows you to choose healthier methods of cooking for your family. There are also 9 pre-set programmes, which include popcorn, frozen vegetables, beef, pork, and more. The glass turntable inside is easy to remove and clean and the pull open door means you don't have to worry about sticking push buttons. It's compact but durable, and at a reasonable price point too, so a worthwhile investment. If you love cooking, check out our guide to the best Dutch Ovens.
Key Features:
Power / capacity: 11 power levels / 1100W
Warranty: 90 days
Specification:
Brand

Emerson

Model

MWG9115SB

Weight

36 pounds
Affordable price point for a high-quality product
Spacious on the inside for different types of food
High wattage and sleek design
Small warranty period of 90 days
Buzzing noise when in operation
No 30 second extend button, which can be frustrating
Farberware Black FMO12AHTBSG 1.2 Cu. Ft. 1100-Watt Microwave Oven




This is one of the heavier products on our list, so make sure you have a helping hand when installing it. The Farberware Microwave Oven is black stainless steel, so offers a unique and slick look to any kitchen. This combination microwave provides the use of both oven and grill, giving you lots of different cooking options. It's a smart machine that can adjust its power levels whilst cooking, providing you with the very best outcome for your food. There's also a digital clock and timer, giving you peace of mind that everything is on track, as well as a child safety lock, so little fingers can't get caught. With a 1.2 cubic foot capacity, you can easily heat up soup or pizza, but ensure that it fits neatly onto your countertop. It's a great quality piece of equipment from a lesser known brand. Our selection of the best pizza stones offers more great products so check it out.
Key Features:
Power / capacity: 10 power levels / 1100W
Warranty: 1 year, but according to some reviews, it is only 3 months
Specification:
Brand

Farberware

Model

FMO12AHTBSG

Weight

39.2 pounds
High-quality mid-size microwave
Heats food up incredibly quickly
Sensor feature really allows you to get the very best out of your microwavable cooking
Customer support seems to be non-existent
Warranty window is not very big
Very noisy when in use, which could be the problem if you're hoping to sneak downstairs for a midnight snack…
Panasonic Microwave Oven NN-SN686S

Another Panasonic on the list! Following on from the initial model mentioned, NN-SN686S microwave oven is also stainless steel, with a push button door, and compact design. Again, high wattage means great performance and the Inverter Technology and smart sensor means that the microwave can adjust its cooking levels to suit the food that you've put inside. There's also a Keep Warm feature, which allows to keep anything, such as gravy or soup, warm until you need it. Great for those big meals you might be preparing for friends and family. The Turbo Defrost function does exactly what you would expect and speeds up the defrosting time dramatically. This is a great functional microwave, that should not only stand the test of time in regards to cooking but also from a design point of view too. Price point is a tad more than what you might like to spend, but it's well worth it for something that's built to last – and perform. Make sure you also check our guide to the best convection ovens.
Key Features:
1200W 
1.2 cubic feet 
Panasonic Inverter Technology 
Genius Sensor
14 preset menu options 
External dimension – 15.81" x 20.69" x 12.25" 
Internal Dimension 9.94" x 15.81" x 14.38"
Specification:
Brand

Panasonic

Model

NN-SN686S

Weight

25.5 pounds
Large cooking capacity, but not bulky, so easy to position in your kitchen
Lightweight, yet sturdy
Stainless steel design matches other appliances
Higher price point, which may not suit all pockets
Again, Panasonic customer service is not as responsive as others
Sensor reheat option can become faulty after a number of uses
Microwave Buying Guide
Size - The size of a microwave oven can widely be considered in two different ways. First is the size of its external design. That is to say how well does it sit in your countertop? Does it take up too much space on your countertop? Secondly, it is the inner space. Because the main action goes on inside the microwave oven, a cooking space that will accommodate your personal and family-sized meals is enough space. The internal size should not make it difficult to insert a vegetable pack, popcorn, large burger, or even a standard-sized full chicken or turkey.
Wattage - The wattage determines how efficient a microwave oven can function. The higher the watts, the more effective and productive the microwave will be. For a faster and an evenly distributed cook, a higher wattage is preferred. The highest microwave oven wattage sits at 1,200, and the lowest is from 600 watts.
Ease Of Use - Because microwave ovens have different purposes, they mostly come with several controls; buttons, wheels, or touchpads. None of this should pose everyday challenges for any new user. A well-designed microwave oven should have easy to understand descriptions on all of its controls for more comfortable use. Also, a detailed user manual should be included for further reference and guide to the user.
Heat Distribution - A good microwave oven should be able to cook, reheat, boil, grill, defrost, or transfer heat to any food evenly. The glass turntable should turn around to give any food inserted into the microwave a 360-degree heat impact for an evenly cooked food.
Setting - Most microwave ovens have up to ten heat setting levels. To better understand what impact each level exerts, you will need to find out the total wattage of the microwave oven foremost. This is because the levels work in direct proportion to the total wattage of the microwave oven. For example, a 1,000 watts microwave oven with ten heat levels means that if you want to steam your meat food at 800 watts, set the heat level to level 8.
Ease Of Cleaning - This is mainly dependent on the type of material that is used in building the microwave oven. Materials such as stainless steel and glass can be easier to clean than rubber and metal. Also, stainless steel will prevent any possible scratches to the microwave, because the microwave is likely to come into contact with some cooking utensils and tools.
Smart Features - A smart featured microwave is an ideal choice for today's internet of things digital age. It can connect to your home's Wi-Fi and can sync with smart devices in your home. Today's smart microwaves have features like Alexa technology, voice recognition, and barcode scanner for accessing and downloading cooking instructions among many others.

Microwave FAQ
Q: What is the best wattage for a microwave?
A: The best wattage for a microwave is the highest wattage available, which is 1,200 watts. This can provide maximum temperate for cooking. This also translates into ensuring that food is cooked evenly and in less time.
Q: Does a microwave need a turntable?
A: A turntable is a very vital element of any microwave. That is what ensures that heat is evenly distributed to every part of the food to ensure an evenly-cooked meal. Also, the turntable, mostly made from glass prevents the food from coming into direct contact with the heat-producing elements on the inside of the microwave. By so doing, it helps prevent any possible burns.
Sign Up Now
GET THE VERY BEST OF GEARHUNGRY STRAIGHT TO YOUR INBOX