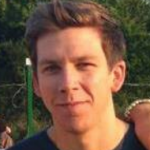 A microwave is now seen as an essential element of any kitchen, whether you're a home cook or commercial chef. No longer just seen as a device to heat up a microwave meal for one, these clever appliances have the capabilities to create amazing meals, at a fraction of the time of the oven or hob. There are lots of different types of microwaves out there, with different power settings and wattage levels, as well as colors and styles. Knowing which one is the right one for you takes research and time, which is why we've outlined some of the best microwaves on the market. Whether you're after a small microwave to heat soup or gravy, or something a little more robust to defrost chicken or fish, take a look at the options below and see which one is best suited to your cooking needs.
The Best Microwave
Microwave Buying Guide
It's important to know exactly what you're looking for when making a microwave purchase. You're probably going to be using it on an almost daily basis, so it needs to be robust and functional. That's why we've developed our buying guide below, to give you the information you need to make the right choice for your cooking needs.

How We Chose Our Selection Of Microwaves
Deciding on the right microwave can be a tricky decision, as there are so many different types out there and it's important to know the different between wattage levels, a convection microwave (microwaves that have a function to work as an oven, with an internal fan – be aware that these do tend to be a lot more expensive than regular microwaves) or a combination microwave, push-button handles, pre-set programmes, and so much more. We chose our selection of microwaves by ensuring we included a large range of different brands, although it's important to note that most microwaves use the same hardware – but the brands can change the programming, making the appliance function a lot better. We then investigated user reviews to really ensure we were getting an honest opinion of the product and weighing up if various customers had had the same issues with certain makes and models. Price was also an important factor for us, as we wanted to include a decent range, so you can make an educated decision on the amount of money you're willing to invest. Remember, the best quality appliances aren't always the most expensive, but make sure you keep any eye out for those ones that seem to cheap to be true as well.
Features To Look For In Microwaves
Whether you're a professional chef or not, all microwaves need to function in a similar way, as well as incorporating essential features. We've outlined some of the most important ones below, so you can pick out which ones you really need and how important they are to you.
Size – they say size doesn't matter, but that's not the case when it comes to microwaves. You need something that's compact enough to fit easily into your kitchen, but robust enough, with a large interior space, to cook the different types of food you might need. Most brands will have different sized microwaves in their model ranges, so it's simply a case of choosing the most appropriate one for your kitchen.

Wattage – generally speaking, the higher the wattage, the better the cooking capabilities of your microwave. We've included a range of different wattage levels in our best buy list as a higher wattage level tends to come with the higher price tag. However, smaller microwaves don't necessarily need that higher wattage because they have a smaller cubic foot – and that doesn't limit their cooking abilities either, as long as the device is made efficiently.
Ease Of Use – tricky and confusing buttons? Don't know which way to turn the dials? Can't work out how to defrost? All these things are important and most of us expect to know how to use a microwave (any make or model) without having to read the instruction manual. Make sure you're happy with the user interface, as well as being able to clean it easily. Dials and knobs can be difficult to wipe down, especially if food becomes embedded in them. Think about what you prefer in terms of opening and closing the microwave door too. Are you more satisfied with a handle that you can physically pull open or do you prefer a push button, so the handle doesn't stick out? You should choose whatever is easiest for you.
Smart Features – If you're feeling like you fancy something more technologically advanced than your standard microwave, then look out for smart features on your chose devices, such as voice-activated control and smart sensors. Smart sensors mean that the microwave can adjust its cooking settings, if it senses too much steam coming off a food product, allowing your food to be cooked optimally.
Heat distribution –this is a very important element of a microwave. If heat is not evenly distributed, then your food won't cook properly. Some microwaves perform better at different tasks, such as defrosting or cooking a whole potato. Investigate reviews to see what people think works best and then choose one most suited to what you use the appliance for the most.
Settings  –ideally, your microwave should come with the following settings to enable you to perform every type of cooking process:
Pre-set features for specific types of cooking and food, such as frozen pizza or popcorn
Defrost function that gives you options depending on the type of food you're attempting to defrost
A timer that allows you to set your desired time, rather than the microwave
Quick function buttons, such as 1 minute or 30 seconds
Some microwaves even come with volume control for the beeps at the end of cooking, but this isn't always a necessity.
Ease of cleaning – microwaves can get notoriously dirty and full of food debris, so it's important to make sure you can easily wipe down and clean your appliance. If you're using your microwave on a weekly or even daily basis, you can clean it easily by placing a small bowl of water in there and putting it on a high power level. This allows steam to gather as water, which you can then use to wipe away any mess. Make sure you're using a clean sponge. Try not to spray cleaners into the microwave or in the outside, as this can affect the mechanisms and technology inside.