Last updated:
18 Aug 2020
16 Best Portable Turntables (Review) in 2021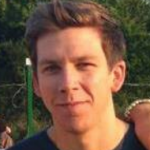 This product guide was written by Jordan Carter
Straight up, when it comes to listening to music, there's nothing quite like the old school sound or nostalgia of vinyl. If you are an enthusiast of the old format or a frustrated bedroom DJ then, you might even have your decks set up in the living room. That can be cumbersome though and take up a tone of valuable space that the other half continually moans about! So what's the solution then? Well glad you asked! Here to the rescue, we present our pick of the pops! Yes, we've compiled the best portable turntable records players around that will have you putting the needle back on the record!
The Best Portable Turntable
Portable Turntable Buying Guide & FAQs
How We Chose Our Selection of Portable Turntables:
When pulling together our selection of portable turntables, we looked at three vital considerations:
First up you need great audio quality otherwise what's the point. We've also covered off a wide range of the most well-known brands in this category along with price points to suit all budgets.

Features To Look For In Portable Turntables:
Before you decide which turntable to invest in, consider all of the below and which are the most important features for you? Will you need to take your turntable with you, either to parties or even to boot sales or vinyl record shops so that you can listen to rare vinyl you've discovered? We recommend that you review all of the below before delving in and buying.
Built-in speakers or do you prefer to link to an external home audio sound system
Extra Features like USB and Bluetooth connectivity so that you can convert your valuable vinyl into digital audio files
Size and weight especially if you want to use this on the go
Durability and robustness of manufacturing
Design aesthetics; do you want modern, vintage or retro styling
Belt Drive vs. Direct Drive
Portable Turntable FAQ
Q: Why portable turntables are for everyone and not just DJs?
A: Whether you are new to vinyl or have an extensive collection, a turntable is a fantastic way of reviving or continuing to enjoy your love of music. You don't need to be a DJ to experience great audio sound or be able to mix tracks! We're not talking decks here. What we are discussing is a brilliant and easy way to enjoy your favorite music wherever you are, just as it was originally intended to be heard.
Q: How do I clean my turntable?
A: The most important thing is to regularly but gently dust your turntable, preferably with a lint-free cloth or a soft duster. Vinyl creates a lot of static that in turn attracts plenty of dust, so it's important to keep on top of your turntable maintenance to ensure it runs well for years to come.
Q: How long does turntable stylus last?
A: You probably already know the answer to this! It depends entirely on what kind of stylus you have, how regularly you are playing your vinyl collection and how well you are maintaining and taking care of your turntable and its parts. Generally speaking though, a diamond stylus tip should last between 500 to 1000 playing hours so look after your stylus, and you will have plenty of audio pleasure.
Q: Do vinyl records wear out?
A: They shouldn't do no. Not unless you have overplayed. However, it's a great idea to get a turntable that can convert and save your precious vinyl into digital audio files so that you can continue to enjoy your tunes for years to come.
Q: Do you need a preamp with a turntable?
A: If you have an all in one portable turntable like the ones that we have recommended in our comprehensive guide then no, you won't need a preamp.
Q: Do you need to buy speakers for a record player?
A: Whether you need speakers or not, entirely depends upon which model you have purchased. Many of our selection of recommended turntables come with built-in stereo speakers.

Q: Can I connect external speakers to a portable record player?
A: As above, that depends upon the model you've purchased but most brands, even those with built-in speakers, should also allow you to connect to an external home audio system for an even better sound experience.
Sources
How To Clean Your Turntable So It Lasts Long, The Best Turntable

How Long Will a Record Stylus Last?, Soundhub Audio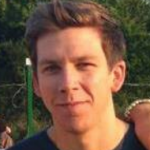 Jordan Carter is Gear Hungry's resident Editor-in-Chief with a genuine love and passion for all things tech. Jordan works diligently to ensure only the best products ever make it onto the platform and are showcased in Gear Hungry's carefully curated, tested and expertly researched, informative buying guides.
The best!
Gear, gadgets & stuff for men
Straight to your inbox