Gifts To Make Someone Happy In 2022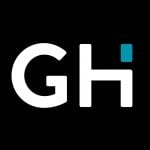 This product guide was written by GearHungry Staff
Last Updated
March 13, 2020
GearHungry Staff
GearHungry Staff posts are a compilation of work by various members of our editorial team. We update old articles regularly to provide you the most current information. You can learn more about our staff
here
.
GearHungry may earn a small commission from affiliate links in this article.
Learn more
It's the little things in life that bring true happiness. A hug here, a word of encouragement there; these are the things that brighten our days and keep us looking at the glass half full. But if you really want to make someone feel cheerful and in good spirits, then buying them a gift is just a dandy idea. Even a small token of appreciation can put a lasting smile on a loved one's face. That's why we have decided to compile a list of the perfect gifts to make someone happy. They are ideal for birthdays, Christmas, Valentine's day…. you name it!
Gifts To Make Someone Happy
Knock Knock Book – Why You Make Me Smile




You can turn someone's frown upside down by gifting them with this quirky book that can be customized for a touch of sentiment. Simply fill in the blank spaces provided and you will have a personalized gift that will remind that special person in your life how much they mean to you. It's a basic and uncomplicated gift idea that has the potential to make a significant difference in a person's life.
The book features a hardcover jacket with the title "Why You Make Me Smile". The idea is to complete sentences that give reasons why the recipient makes you smile. This is an endearing gift that's perfect for a best friend, a parent, or for someone who you're crushing on. It can be kept in a school bag, a bookshelf, or it can be placed on a coffee table for all to share.
Key Features:
112 colorful pages
Measures 4.5 × 3.25 inches
Hardcover with removable clear plastic jacket
Becomes a personalised gift
Make it as playful, poignant, or provocative as you would like
A fun novelty item
Specification:
Brand

Knock Knock

Model

50251

Weight

3.2 ounces
Crochet Mermaid Blanket for Adults




Who says kids get to have all the fun? This Crochet Mermaid Blanket for Adults has been crotched into the shape of a mermaid's tail and will make cuddling on the couch with a good book all the more inviting. What's more, is that it has been designed large enough for adults! Simply slid into the soft opening and lounge away like a happy mystical sea creature. Such a fun way to stay warm, don't you think?!
The blanket works like a sleeping bag and it's easily portable (it will fit into a backpack or duffle bag). It's made from soft and silky orlon and cotton materials so that when you use it, you can both look and feel like a mermaid princess. As a bonus, this item also comes with a silver necklace. This is a thoughtful gift idea that most girls (and women) would love.
Key Features:
70% orlon and 30% cotton
Includes a daypack and a bonus silver necklace
Size 71″x35. 5″
A soft and luxurious feel
Light enough for all seasons
Can be machine washed
Specification:
Brand

LAGHCAT

Model

LAT-001

Weight

1.15 pounds
30 Pop-Open Inspirational Cards

Do you feel like being the inspiration in someone's life? Perhaps your loved one needs some encouragement and a touch of "happy"? This gift will do the trick. Each box contains 30 original cards, each with a different uplifting quote or encouraging piece of advice. The cards are cheerfully colorful and are made from quality cardboard.
You can gift the entire box of 30 Pop-Open Inspirational Cards to someone or you can hand out cards to individuals as they need some upliftment, be it your family, friends or coworkers. The thoughtful cards can even be slid under your neighbor's door as a little act of kindness or teachers could place them on the desks of their students to give learners the confidence they need at school.
Key Features:
Each box includes 30 cards
The box has an attractive design
Beautifully packaged in a lidded gift box
The cards measure 2.25" H x 2.25" W
The box measures 2.5" H x 2.5" W x 2.5" D
Cards are made from thick quality cardstock
Specification:
Brand

Compendium

Model

6111

Weight

2.88 ounces
Set of 2 Norpro Nonstick Heart Pancake/Egg Rings

You could gift these heart-shaped moulds as is or, even better, you could use them to make a delicious breakfast for someone. Picture heart-shaped eggs and pancakes! They say that the way to a man's heart is through his stomach – so, why not make the guy in your life happy this Valentine's day by preparing a "hearty" breakfast in bed? Or, use the shapes to cut out heart-shaped sandwiches for your kids' lunchboxes!
Each mold/cutter has a non-stick coating, so you don't have to worry about eggs or batter sticking to the item and ending up scrambled. Wooden handles will protect your hands from heat while cooking and once done, simply pop the utensils into the dishwasher for a good wash. Set of 2 Norpro Nonstick Heart Pancake/Egg Rings has multiple uses if you just use a little imagination!
Key Features:
Each ring holds 1/4 cup batter or 1 raw egg
Non-stick coating
Wooden handles for heat protection
Dishwasher friendly
Can be used to cut sandwiches
Heart-shaped design
Specification:
Brand

NorPro

Model

980

Weight

1.6 ounces
Aloha Bay Unscented Chakra Jar Rainbow Sri Yantra Candle

Add a touch of color to someone's life with this Rainbow Sri Yantra candle. It's fun to look at but the inclusion of natural essential oils is what will help to calm a person while the flame sets an ambient mood. This unscented chakra candle also has up to 100 hours of burn time – that's 100 hours of pure happiness! You could almost call it "happiness in a jar".
Made from palm wax (a better alternative to paraffin wax), this is an eco-friendly product that won't release toxins into the air. Instead, the essential oils work to create a calming and invigorating atmosphere. The colours of the candle will brighten up a room even when the candle is not in use – making it a great decorative piece too! This is a gender-neutral gift that will be used by people from all walks of life.
Key Features:
The candle is in a glass jar
6 striking layered colors
Made from vegetable palm wax
8-inches tall
Includes steam distilled essential oils
100 hours of burning time
Specification:
Brand

Aloha Bay

Model

826792

Weight

1 pound
Happy (Live) MP3 By Pharrell Williams

Good music always has the potential to cheer someone up but nothing does the trick quite like this conveniently titled song called "Happy" by the famous Pharrell Williams. If you know someone who is having a bad day, simply download this sweet tune and forward it to them. You'll soon have them stomping their foot to the beat while the lyrics awaken those smile-stimulating endorphins.
Keep in mind that this is the live version of the song, so it differs just a little from the recorded version that you are used to listening to on your favorite radio station. For less than $2, this is an affordable way to add some "feel good" music to your special someone's day. This is a song that should be on everyone's playlist – it will help you to keep your sanity in check, that's for sure! A perfect gift for music lovers.
Key Features:
Downloadable MP3
Live version of Pharrell William's "Happy"
Downloads instantly
A song that everyone can enjoy
Easy to sing along to
Can be stored on all of your media players
Specification:
Brand

Pharrell Williams

Model

Happy
Now Cheer Up Buttercup! Essential Oil Blend




Happiness in a bottle is what this is. We love this gift idea because it is 100% natural and 100% good for you! Emitting beautiful citrus and herbal scents, dab some of the contents on your wrist or your clothes and the smells will immediately make you feel energized and in good spirits. And what's great about Now Cheer Up Buttercup! Essential Oil Blend is that you can carry the pleasant-looking bottle wherever you go.
Each 30 ml glass bottle contains a mixture of Bergamot oil, Orange oil, Lime oil, Grapefruit oil, and Lemon oil. Together these fruity oils join forces to bring their owner utter peace and happiness – the natural way! Share the love by adding the oils to a burner so that the fragrances can liven up the room. You may also like some of the best essential oil diffusers, so be sure to check them out.
Key Features:
Vitamin Aromatherapy
Includes an oil dropper
A blend of citrus oils
A happy and uplifting fragrance
Can be used in an oil burner
Natural ingredients only
Specification:
Brand

NOW Foods

Model

P30004

Weight

2.4 ounces
Happiness Is…500 Things to Be Happy About


This sweeter than sweet gift book illustrates 500 things to be happy about. The bright yellow cover sets the tone for the inner pages and with just one glance at the title, you know you're in for a good inspirational read. This uplifting book may be just what your loved one needs for a little "pick-me-up". It's also something that can be re-gifted so that the encouraging words can be passed on from reader to reader.
The illustrations in Happiness Is…500 Things to Be Happy About are simply charming and will make you smile and the words will cleverly remind a person that there are dozens of things to be happy about in a day. This is a quality-made book that has spared no attention to detail. It's a perfect gift for fathers day, for a friend, or a sibling who needs a bit of a poke in the right direction.
Key Features:
A cheerful collection of illustrations
272 colorful pages
Includes motivational messages
Paperback version
Includes 500 things to be happy about
A positivity book for both kids and adults
Specification:
Brand

Lisa Swerling

Model

1452136009

Weight

14.1 ounces
Reversible Throw Pillow With the Words "You Are MY Sunshine"


Do you know someone who needs to add a bit of sunshine to their home or apartment? Perhaps you have kids who have just moved into student accommodation? This lovely throw cushion is a decorative piece that will instantly liven up a room and make it look great. The Reversible Throw Pillow With the Words "You Are MY Sunshine" measures 17 x 9-inches and is ideal for couches, beds, and bean bags. On the front, it reads "you are my sunshine" and when you turn it over it reads "you make me happy when skies are grey" (like the song).
This is a perfect housewarming gift for just about anyone! It will not only remind the special person in your life about how much they mean to you, but it will also make their home a happier place to live in. Plus, the soft fabric makes for a good cuddle on the couch or bed.
Key Features:
Reversible throw pillow
Rectangular in shape
Made from polyester
Includes motivational words
A decorative cushion
White, black, grey, and yellow in colour
Specification:
Brand

Manual Woodworker

Model

83-Nat-SHYAMS

Weight

10.4 ounces
Smiley Face Stoneware Coffee Mug

This striking yellow unique coffee mug ensures that coffee will always be served with a smile. Hand-painted and thoughtfully created, it's quality stoneware mug that would look great perched on a teacher's or co-worker's desk. Smiley Face Stoneware Coffee Mug/Cup has been purposefully designed to spread cheer to anyone who uses it or lays eyes on it.
Made from ceramic materials, this is an FDA approved product that's been manufactured well. It's microwave-friendly (perfect for warming up cold coffee) and it can be popped into the dishwasher for a good clean. We love this mug as a gift idea because it is gender-neutral and can be gifted to kids and adults alike. Now anyone can drink their coffee with a smile – get it?
Key Features:
Measures 4 ¼-inches in height
Has a 3-inch opening
Holds 14 oz
Hand-painted stoneware
Yellow with a white interior
An FDA approved product
Dishwasher and microwave safe
Specification:
Brand

Smiley Face

Model

9715261

Weight

14.4 ounces
Mini Happy Buddha Laughing Statue




This happy little Buddha Statue spreads cheer wherever he goes. Give his belly a rub and who knows what type of luck you will have! Made from resin with a hand-painted sandstone finish, this is a decorative ornament that features a contagious smile. It will look quite content perched on a shelf, table, or home office desk. You could even use him as a paperweight!
The manufacturers refer to this item as a "lucky" present. Do you want to see what good type of good fortune it brings you and your loved ones? This symbolic Buddha is a joyful figure and it comes packaged in a neat box ready and prepped for gift wrapping. Enthusiasts of Eastern deities will definitely appreciate this rounded fella.
Key Features:
Made from premium sculpted cast resin
Hand-painted sandstone
An ideal present for enthusiasts of Eastern deities
Measures 3.25 inches in height
This can be given as a symbolic gift
Rub Buddha's belly for luck and prosperity
Specification:
Brand

Top Collection

Model

6108906

Weight

12 ounces
Sock It to Me, Knee High Funky Socks: Magical Unicorns

Sock It to Me, Knee High Funky Socks: Magical Unicorns are for someone who has a sense of humor. They are pretty (yet practical) and have been designed with a feminine touch (but hey, guys can wear them too)! While some may say that life is not all "rainbows and unicorns", these socks say otherwise! They are here to add cheer starting from the toes and up! They are soft and snug and they will keep your feet blissfully warm on cold days or they can be worn as a fun fashion statement.
Made from a blend of cotton and polyester with a touch of spandex, this is a quality pair of socks. The stand-out feature is a unicorn that's pooping a rainbow (a funny image that will generate a giggle or two from viewers). If the recipient is feeling really fun and funky, they can pull the socks all the way up to their knees! A nice funny gift that is very useful at the same time.
Key Features:
Threads are certified by OEKO-TEX
Thick and comfortable design
Knee-high design
Cheerful image of a unicorn pooping a rainbow
Secure and supporting fit
Made from quality thread
You Are Doing a Freaking Great Job: And Other Reminders of Your Awesomeness

Another gift that will be welcomed by all personalities and ages, this quirky and fun book has the right words to add some "pep" to your step. In You Are Doing a Freaking Great Job: And Other Reminders of Your Awesomeness we have hundreds of inspiring quotes, lyrics, and words of advice all packaged into one attractive paperback book of encouragement. This is the perfect coffee table book where it can pass on it's uplifting messages to casual readers.
Is your friend writing an exam? This may be just what they need to have the confidence to pass. Is your sibling feeling down-in-the-dumps? Maybe they just need the right words to help them see the glass half full? This is a perfect gift for all occasions! And with a price tag of less than $10, it won't break the bank either. A great gift idea for all ages.
Key Features:
400 illustrated pages
A paperback design
A pocket-sized book of encouragement
Features beautiful hand-lettered art
Produced by award-winning publishers
Playlists, book, and movie recommendations included
Specification:
Brand

Workman Publishing

Model

0761184473

Weight

10.4 ounces
Affirmators! Original Deck 50 Affirmation Cards to Help You Help Yourself




You can gift this box set of affirmation cards or you can keep them for yourself! Your happiness is bound to be contagious anyway! What we love about these cards is that they say it how it is without being overly cheesy. Each card also sports a unique, fun, and interesting illustration. The set has been created by famous comedian, Suzi Barrett, so you can expect a good giggle or two.
Unlock the power of the universe by purchasing Affirmators! Original Deck 50 Affirmation Cards to Help You Help Yourself and you can unleash the inspirational cards one by one. In each set, you will find 50 inspirational cards that will make you a better "you". You can gift the set to your special someone as is or you can hand out cards to separate individuals who may need some good advice and encouraging words (small gifts to make someone happy). Or stick them on your mirror to remind yourself how awesome you are!
Key Features:
50 pages/cards
Each card is 3.75 x 5 inches
Conceived and written by famous comedian Suzi Barret
Packaged in an attractive and fun gift box
Created to encourage and uplift
Quality materials have been used
Specification:
Brand

Suzi Barrett and Knock Knock

Model

1601067119

Weight

5 ounces
Sign Up Now
GET THE VERY BEST OF GEARHUNGRY STRAIGHT TO YOUR INBOX