Best Futons In 2022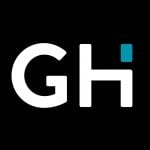 This product guide was written by GearHungry Staff
Last Updated
May 29, 2020
GearHungry Staff
GearHungry Staff posts are a compilation of work by various members of our editorial team. We update old articles regularly to provide you the most current information. You can learn more about our staff
here
.
GearHungry may earn a small commission from affiliate links in this article.
Learn more
Futons are space savers that can easily fold as a couch, chair, or bed. These innovative furniture pieces are a great addition to any living space, particularly smaller spaces like dorm rooms, day rooms, and more.
Apart from being aesthetically pleasing, they also work when you have a friend who wants to crash at your place and need something comfortable to sleep on.
The Best Futon
DHP 8-Inch Independently Encased Coil Futon Mattress

Let's face it, if you're in the market for a futon, you're looking to add some comfort to your life. Sure, you could go out and buy a designer futon that looks amazing in your lounge, but it's probably not going to be as comfortable as DHP futon. The inside of the mattress has a series of coiled springs to add bounce and help the mattress keep its shape. These are separate from the cover with layers of foam and polyester, which makes it super comfortable. The outside is made from tufted microfiber, a material often used on high-quality sofas and couches. 
This listing is just for the mattress, not the bed frame. It's designed to fit any standard-sized futon frame, so you can find a frame that suits you. It's also available in six colors, which means you can fit it into the aesthetic of your room. 
Key Features:
Dimensions – 75″L x 54″W x 8″H
Independently encased coils 
Foam and polyester layering 
Tufted microfiber 
Available in six colors 
Specification:
Brand

DHP

Model

5424696

Weight

50 pounds
Super comfortable 
Competitively priced 
Fits any standard frame
Some reports of bed bugs 
Not that stiff 
Novogratz Brittany Linen Futon




The Novogratz Brittany Linen Futon is a large futon that can double as a couch and still maintains its look regardless of what shape it is. The product comes with a vibrant, dark grey color that holds its luster and quality for long. The linen upholstery material is a great pick from the manufacturers as well – its quality is notable, and it won't cause the black color to fade for years.
Adding to the comfort is a foam and polyester lining, which improves quality while also presenting a cushioning effect. In terms of dimensions, this baby measures 16 inches in height and weighs 84 pounds. The setup and installation might not be easy, but the fact that up to four people can sit on the chair comfortably is sure to make up for that.
The product's cushioned back is one of its most standout features. The futon comes with cushions, which will support you and improve your comfort as you lay on it.
Several customers have complained that the chair version of the product isn't comfortable enough. While it works seamlessly as a bed, sitting on it for long isn't so great, so you may want to browse our list of the best massage chairs, as well.
Another prominent complaint has come from customers feeling the metal springs in the product's material. It's not too thick, so that's a possible scenario.
And for more quality pieces of furniture, check out our guide to the best accent chairs.
Key Features:
9 colors
Sturdy wooden construction
Simple set up
Ribbed tufted cushion back
Comfortable polyester and foam filling
Specification:
Brand

Novogratz

Model

2115029N

Weight

84 pounds
Easy to set up
The wood material is sturdy 
Looks great in a modern living room 
It's challenging to sit on
Lacks optimal thickness
Best Choice Products Modern Faux Leather Convertible Futon

There's quite a lot to unpack with the Best Choice Products Modern Faux Leather Convertible Futon. It is an excellent product in general, but there are some severe reservations about it as well. First off is the product's material makeup. While the black color is of high-quality and will maintain its shine for years after use, the faux leather material is a bit of a challenge. You can sit on a leather chair for long, but your ability to sleep on this one is questionable.
Ever tried to sleep on a leather surface before? Then, you'd understand what the problem could be. There's a good argument that the manufacturers of this product made it just for those who would like to sit, although you can always fix this issue with a mattress topper.
Another issue with this futon is the composition of Di(2-Ethylhexyl) phthalate (DEHP) in the product's material. Sources claim that Di(2-Ethylhexyl) phthalate (DEHP) can cause cancer, so it's worth being extra careful when you go for this one.
Still, users will love the middle armrest and two cup holders that come with the futon. They provide optimal comfort – and the cup holders can still work when you lay down to sleep. The entire thing can hold up to 500 pounds of load, while weighing 61 pounds itself. As far as load capacity goes, that's not bad at all.
For more quality furniture, check out our selection of the best bunk beds.
Key Features:
3 colors
2-seater capacity
Range of reclining options
Two cup holders
Fast conversion
Specification:
Brand

Best Choice Products

Model

SKY2878

Weight

61.7 pounds
Great for smaller spaces
Large load capacity
Different reclining options
Can expose you to harmful chemicals
Leather material isn't great to lay on




The DHP Emily Futon is a simple, elegant futon that can work as a bed and a sofa. In terms of versatility, the futon brings its A-game. To achieve this, the product packs quite a punch. It comes in a solid black color that looks and feels good, although, like the product above it, this one also comes with faux leather material.
The manufacturers claim that the leather material is comfortable for you to sleep on, but several dissatisfied customers have voiced their complaints about being uncomfortable with it. The situation is especially worse if you have the misfortune of sweating while you sleep.
The DHP Emily Futon packs even more in terms of weight capacity than the previous option, as it's capable of holding up to 600 pounds of weight. The chrome legs are quite reliable, but quite a lot of customers have complained that their packages either didn't come with legs or the legs that they got were too weak.
At 16 inches in height and 75pounds in weight, this will be one piece of work to install. However, just get a second pair of hands to help you out, and you should be good. For a peaceful night's sleep, here are some lovely sleep accessories you might also like.
Key Features:
8 colors
Easy to clean
Sturdy wood construction
Square tufted cushion design
High weight capacity
Specification:
Brand

DHP

Model

2007009

Weight

75 pounds
Easy to clean 
Sturdy wood construction 
Can hold large amounts of weight
Weak chrome legs
Not to be used in the heat  
DHP 8-Inch Independently Encased Coil Futon Mattress




The DHP 8-Inch Independently Encased Coil Futon Mattress is the next product on our list of the best futons. It's the product of a famous home and lifestyle brand, and it provides enough bang for your buck with premium features and sufficient comfort.
This futon comes with a polyester material that is both safe and comfortable. The manufacturers also threw in a nice layering of polyester and foam between the coils, thus providing adequate support and optimal comfort. All of that is covered with a microfiber material. The futon fits any standard frame, so you have the versatility and the assurance of a great fit. It weighs 59 pounds and measures 8 inches in height. The significant weight means that you might need a little bit of help to set it up.
The product also comes with spring coils that ensure more support and improve your user experience by a significant margin. Sadly, there's a propensity for these coils to pop up through the mattress.
This product is safe to use, as its phthalates-free material is in line with the Consumer Safety Product Commission regulations. It is not as comfortable as a memory foam mattress, but it does the job very well.
Fits any standard futon frame
Meets federal flammability standards, so it's safe
Non-toxic material
Spring pops into the mattress easily 

The Trupedic Futon Mattress has earned a place on our list of the best futons with its proper mix of comfort and style. Made in the United States, this product comes with a healthy blend of foam and polyester. It's a full-size mattress that works as a futon and a chair. We also admire the composition of materials, which will undoubtedly stand the test of time for you.
The dusty blue color might not be the top choice for someone who owns a modern living room, but you can't deny that it has some calming ambiance. This product, however, doesn't come with the futon frame. You will most likely need to get a suitable frame separately. Still, the manufacturers haven't indicated that the product works for any frame. So, it might take some time to find a perfect one.
You should also keep in mind that the product ships vacuum-packed. So, you won't be able to use it the same day you bought it. The recommendation is that you should wait for at least two days for the air to settle and the material to be ready.
It weighs just 37 pounds and measures 6 inches in height. It's not too tall, but it's also not too heavy. If you are looking for a portable option, here are our reviews of the top inflatable air mattresses on the market.
Fits any futon frame 
Great for small spaces 
No bad smells
You need to wait a while before you can use it
Doesn't come with a frame in the package  
MAXTOTO Japanese Floor Futon

The MAXTOTO Japanese Floor Futon actually does some of its best work as a mattress. It's incredibly comfortable, and makes for a great choice as a sleeping surface, and it also doubles as an outdoor sleeping pad. The grey color is a bit of an odd one, but it's great for modern living rooms. It might be susceptible to stains, but it's easy to clean and won't be difficult to maintain.
The futon comes with a memory foam material, which the manufacturers claim will improve support when you lay on it. You'll also appreciate the non-toxic material, especially if you've got sensitive skin. The futon incorporates a five-layer structure, thus improving thickness – and, by extension, your comfort. However, like the Trupedic Futon Mattress, you will also need to leave some time out for the futon to dry when you purchase it. The futon weighs 9.38 pounds and is 15 inches tall.   
Excellent versatility 
Non-toxic material 
Appropriate for small spaces
You have to dry it first before you use
Odd choice of a color
Mozaic Trupedic Futon Mattress

The Mozaic Trupedic Futon Mattress is a futon that comes with several features you'll love. The dusty blue color might be a bit of a turn off for some people, but it's got the makings of a great futon all in one. The product is proudly from the USA, and it comes vacuum-packed. This means that the product gets to you without any fungi. However, you will have to leave it out in the open for a day or two to ensure that the air gets into the material properly.
Moving on, you will love the mixture of polyester and foam that this product comes with. The polyester lining will also ensure that you get optimal bang for your buck and use the futon for a long time. It holds over 600 pounds of weight easily, and it maintains its shape rather well.  
However, keep in mind that the futon doesn't come with legs. You'll need to purchase that separately.
The futon weighs 50 pounds and measures 10 inches in height. You might need someone to help you out with the installation, but rest assured that the process is easy. For some more modern and comfy pieces of furniture for your home, check out our choice of the top adult bean bags.
Non-toxic material
Large weight capacity
Easy to clean 
You can't use it right away
Doesn't come with legs




Users who appreciate all-round comfort will love the Naomi Home Futon Sofa. It's especially perfect for small spaces as it has the shape and personality to improve your living room's aesthetic appearance.
The espresso color of this beauty is a unique choice that works out pretty well. Many homeowners are embracing the use of brown in their furniture, and this is a great way to incorporate that. The faux leather material is also durable and reliable, so you'll be using this futon for a long time.
One problem, like we've seen several times already, is that faux leather might not be the best choice for you to sleep on. There's also the fact that the packaging comes with a strong scent, according to several users. It might be better to leave it out in the sun to dry for a day before you bring it inside. 
Nevertheless, the futon comes with an armrest that will improve your comfort when you're using it as a chair. It weighs 62 pounds and is 14 inches tall, so installation shouldn't be much of a problem. If you want to furnish your space with some other stylish piece, here are some popular bean bag chairs you might like.
Great for small spaces
Ergonomic design 
Chrome metal legs ensure stability
Has a strong chemical smell, so you have to dry it
Magshion Futon Furniture Sleeper Chair

We move on to the Magshion Futon Furniture Sleeper Chair – the product that ranks last on our list of the best futons but is not the least. Coming in with a dark blue color and a polyester material, this here is a futon that can do wonders for your living room's look. It's made in the United States, and it's easy to maintain and use. Note, however, that the manufacturer strongly recommends that you only conduct spot washing when you want to clean the futon.
The futon measures 10 inches in height and is 55 pounds – not too bad for someone who wants something they can install in a flash. If you would like a product more suitable for outdoor sleeping, make sure to check out these quality camping mattresses, as well.
Very versatile 
Safe for pets and children 
High-density foam
The manufacturer recommends spot wash only
Futon Buying Guide & FAQ
Features To Look For In Futons
Size - It's essential that you consider the size of a futon before you make a purchase. Whether you plan to use it as a chair or fold it out like a bed, it should be big enough to accommodate your body and keep you snug in it.
Quality - The futon should also have high-quality materials. The materials should be thick enough for you not to feel any springs or inner components, and they should be strong enough to last long and not wilt away over time.
Durability - Durability in terms of futons deals mostly with the product's frame. Futons stay on frames, and when the frame's legs – or really, any other component – become weak, then you won't enjoy the futon anymore.
Frame Type - There are over ten types of futon frames. A lot of the time, you won't have to worry about this because the futon will come with a frame. However, there are some which won't as well. If you're purchasing one of those, you should consider the type of frame that works with it.
It's also worth noting that some futons work with any frame. The versatility that they provide means that you can purchase them and place them on any kind of frame. At the same time, not every futon comes with such luxury. So, be careful about which product you pick.
Frame Material - The material of a futon's frame can go a long way in telling you how well it will last. Chrome is a strong material, but it tends to be a bit expensive. Wood is more common for frame materials, but it might not last long.
Ultimately, the main point to consider is how strong the material is. If you're sure that the material will hold your weight and stand the test of time, you can purchase the futon.
Mattress - The futon's mattress should come with comfortable material. This way, you can rest assured of comfort and support, whether you're sitting on the futon or laying on it.

Futon FAQ
Q: What is a futon?
A: A futon is a traditional piece of furniture that can be amended to fit certain shapes. These pieces of furniture can work as beds, sofas, and chairs. All you have to do is change its position based on what you need it for, and you're ready.
Q: Is it OK to sleep on a futon every night?
A: Generally, there's no problem with sleeping on a futon every night. However, you have to make sure that the futon is structurally sound. The frame needs to be strong, and the legs have to be durable.
When these are secure, and you know that the futon is comfortable, feel free to nod off on the futon.
Q: Are futons comfortable?
A: Futons are generally comfortable, whether you want to use them as beds or chairs. Note, however, that there are some that aren't. Rest assured that the products on our list will give you a good bang for your buck.
Sign Up Now
GET THE VERY BEST OF GEARHUNGRY STRAIGHT TO YOUR INBOX