Best Shaving Kits For Men in 2022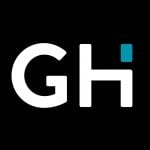 This product guide was written by GearHungry Staff
Last Updated
February 28, 2018
GearHungry Staff
GearHungry Staff posts are a compilation of work by various members of our editorial team. We update old articles regularly to provide you the most current information. You can learn more about our staff
here
.
GearHungry may earn a small commission from affiliate links in this article.
Learn more
How long have you been shaving? Several years? Perhaps you've only been shaving for a few weeks or just shaved for the first time this morning. Regardless of how long you've been shaving – welcome to the club.
You may have been under the illusion that shaving just involved slopping any old shaving foam or shaving gel onto your face and taking one of those flashy razors advertised on TV to cut through that pesky chin fluff. Wrong, there is actually a whole lot more to shaving than that. Remember, it is a life-long passion – something you should work hard on. If you treat your chin right, whether you aim to grow out a beard or not, you will be repaid in having the most luxuriously smooth and nourished skin or a beautiful mane flowing from your face.
You need a shaving kit, and if you were to type 'shaving kits for men' into your preferred search engine, there would be a fair few results returned to you. To save you some work and get to the fun part of finding the best shaving kit for you, we have put together a list of what we feel are the 8 best shaving kits available today. As well as our guide to the best, we have a buying guide and some FAQs to help you take your baby steps to facial care and grooming perfection with ease.  Our top picks are the very best shaving kits money can buy.
The Best Shaving Kit For Men
Rapid Beard Beard Grooming & Shaving Kit For Men
The Rapid Beard Beard Grooming & Trimming Kit includes everything you need to tackle whatever chin or lip hairdo you have, and is also ideal for handling your head hairs too!
With a beard balm and beard oil, you have a great combination for nourishing your hair, while the boar-bristle beard brush is essential for helping to spread the conditioners through each and every strand from the follicles to the ends. When you need to trim and shape your hair, the stainless-steel scissors and wooden comb are a must. With 100% natural and pure ingredients and handcrafted items, this is a shaving kit that will elevate your facial hair game.
Key Features:
Organic, natural and pure ingredients
Unscented beard oil
Unscented beard balm
100% boar bristle beard brush
Handcrafted, snag-free, anti-static wooden beard comb
Stainless steel beard scissors
Premium gift and storage box
Specification:
Brand

Rapid Beard

Weight

14.9 ounces
Harry's Winston Shaving Kit
It's worth noting that the German 5-blade precision razor in this set from Harry's was voted as the GQ Best New Razor of 2018. Receiving praise for its slick design, the control it gives and its durability, the Winston razor is a beautiful thing to behold.
More than just a razor, it is a work of German art. The set comes with three cartridges, that all feature a soothing lubricating strip and the Winston engraved handle itself. This is die-cast zinc and feels like a beast, but is easy to maneuver over your face. When you need to trim and shape your hair, the stainless-steel scissors and wooden comb are a must. With 100% natural and pure ingredients and handcrafted items, this is a shaving kit that will elevate your facial hair game.
Key Features:
Engraved Winston Die-Cast Zinc Handle With Smart Chrome Finish
3 x German 5-Blade Precision Razor Cartridges
Foaming Shave Gel
Protective Travel Cover
Bevel Shave System – Starter Kit
Bevel claims this is the first available comprehensive shaving system to actively helps prevent and even reduce nasty razor bumps and uncomfortable irritation. If you are looking for a set that gives you everything you need in one handy package, this could be the one for you.
Step by step, this system acts like a guide to perfect shaving and includes suitable products for each step. Start with the Priming Oil, to prevent bumps, tugs, cuts and nicks; then follow on with the Shave Cream rich in Aloe Vera with the triple-action Badger Brush to lift the hairs for the closest shave and ensures your skin stays hydrated throughout the shaving process. Even the Safety Razor has been engineered with the prevention of irritation in mind. Completing the set is the soothing and enriching Restoring Balm that is free from alcohol and replaces the moisture lost in shaving.
Key Features:
Safety Razor
Badger Shave Brush
Priming Oil
Shave Cream (with high percentage of Aloe Vera)
Restoring Balm
Specification:
Brand

Bevel

Weight

1.8 pounds
Gentleman Jon Complete Wet Shave Kit
Although the Gentleman Jon Complete Wet Shave Kit is undoubtedly one of the pricier kits on the market, it is also one of the most comprehensive. This is almost like the Ferrari of shave kits. As we noted at the outset, shaving should be a life-long passion and there is no better way to put this idea into practice than with a set like this one.
Nothing has been left to chance with this kit – there's the things you'd expect to see such as a safety razor, a badger brush, shave soap and extra blades. Along with the usual suspects there are some nice additions that make this set stand out and worth the price. The Alum Block for instance, designed to fight against irritation and razor burn and a stainless-steel shaving bowl.
It comes in a rather magnificent old-fashioned styled packaging – so whether it is a gift for someone you love or a gift for yourself (see 'someone you love') it will be appreciated! If you need to remove hairs from your manly parts, check out our guide to the best pubic hair trimmers.
Key Features:
Safety Razor
Badger Hair Shave Brush
Alum Block
5 x Astra Blades
Sandalwood Shave Soap
Stainless Steel Shave Bowl
Specification:
Brand

Gentleman Jon

Weight

2.09 pounds
The Art of Shaving Full Size Kit
Sandalwood is a running theme through this set, which consists of just 4 important elements. According to The Art of Shaving, the 'Perfect Shave' requires just a pre-shave oil, shaving cream, a pure badger brush and a balm to treat your skin and hair afterwards.
Got that shaving experts out there? Prepare, Lather, Shave and then moisturise. If you are missing any of those steps out, you are obviously doing it wrong! Shame on you, shame shame shame on you!
Key Features:
Pre-Shave Oil
Shaving Cream
100% Badger Brush
Aftershave Balm
Specification:
Brand

Pre-Shave Oil Shaving Cream 100% Badger Brush Aftershave Balm

Model

132409

Weight

2.45 pounds
Baxter Of California Shave 1.2.3 Kit
The popular Baxter of California are behind this shave kit, not entirely arrogantly known as the '1.2.3 Kit'. More than just a clever name though, this kit includes just three items – specially-formulated shaving cream for a traditional, but luxurious close wet shave, badger hair shave brush and a kind-to-the-skin aftershave balm. It claims it is worth the high price tag, the reviews online don't disagree.
Key Features:
Shaving Cream
Badger Hair Brush
Aftershave Balm
Specification:
Brand

Baxter of California Shave

Model

123042

Weight

0.48 ounces
Jack Black No.2 Bump-Free Shave System
Part of improving your shave game should be preventing those unsightly red marks, cuts and irritating bumps. The Jack Black No.2 Bump-Free Shave System is designed to achieve this.
It features a weighty and non-slip razor handle, two replacement cartridges, a daily face cleanser, their own Bump Fix Razor Bump & Ingrown Hair Solution and the choice of either the Beard Lube Conditioning Shave or Supreme Cream Triple Cushion. $55 and worth every dime, some would say.
Key Features:
Precision 5-Blade American Stainless-Steel Razor
2 x replacement cartridges
Pure Clean Daily Facial Cleanser
Either Supreme Cream Triple Cushion or Beard Lube Conditioning Shave
Bump Fix Razor Bump & Ingrown Hair Solution
Specification:
Brand

Jack Black Authentic and Original
Shaving Kit Buying Guide & FAQ
Q: What's In A Shaving Kit?
A: As you may have noticed, the above shaving kits vary greatly in terms of the items included in them. Shaving is a very individual thing. If you are serious about shaving, you will see it as a passion, not a chore. Some have even called it a ritual.
Therefore, the things you need in your shaving kit may differ from what other guys in your social circle need. To help guide you in the right direction though, we will look at many of the items that you should consider for yours.
Well duh! How can you shave without something to shave with. Unless you already have a prized razor of course, you will need something to cut that hair down to size or off all together. This may be a bewildering choice though, if you are new to the world of shaving.
There are various options - despite the variety of names out there, the two main types are the cartridge-style safety shaver and the straight 'cut-throat' razor. There is no right or wrong one - just whichever suits you.
The pre-shave is a modern, but necessary addition to the shaving process. Rather than just lathering up that cream, gel or foam and cutting away at your face - you need to prepare it. Trust us, it makes a whole lot of difference to the closeness and accuracy of your shave and leaves your skin feeling lovely. Yes, we said lovely. Deal with it.
Shaving Cream, Foam or Gel
Again, this is another element of a shaving kit that will depend on your own preference. Natural ingredients that will be kind to your sin are a must.
Although you may want to slop that cologne all over the place, without care or worry - stop right there! Aftershave colognes are more of a fragrance thing than an actual care-for-skin thing. You need to find a good quality balm or oil to slap on your boat race after you've shaved away those hairs or trimmed it down to size.
Q: Safety Vs Straight Razor - Which is The Best?
A: Now to set the forums and comments section alight with blazing fire on each side of a heated debate that has raged on since the dawn of time! Okay, perhaps not that long, but it's been a long enough time. Shaving as we have said many times on this page, is a personal thing. This is why there is no right or wrong answer as to which is best between straight and safety razors.
While straight razors definitely offer a more versatile and controlled shave that means you can attack your chin barnet from all angles, there is the whole added bonus of injury being more likely. So, it's definitely safer using a safety razor - it's in the name after all. It's also a lot easier, and cheaper upfront. However, once you buy a straight razor and look after it - you have one for life, practically!
The point is, there are plus points and negatives to both. In the spirit of experimentation and trying to bring a close to the argument, we would suggest to anyone who is unsure which is best - try both. The only way you will ever know which is best if you have tried them both for an equal amount of time. Then stick to the one that you get on with best. No argument needed. War subsided, the real winner is shaving. Or something.
5 Steps For The Perfect Shave
We so easily could have renamed this section the 'Shaving Bible' or the 'Shave Like This Or Die' but '5 Steps For The Perfect Shave' is a little less dramatic.
Step 1 - Keep Your Face Wet
If you are shaving after that hot shower, don't make the mistake of towelling off all that lovely moisture. Dry everywhere else and keep that face of yours wet. This ensures that your stubble and hairs are kept soft until you are ready to apply your gel, foam or oil to maintain the softness.
Step 2 - Add Copious Amounts Of Gel
For Copious see LOTS. Shaving gels reduce the friction on your skin caused by a sharp blade. When you invest in some good stuff, you get the extra protection and a more comfortable shave. To get the smoothest, most perfect shave possible be liberal with the gel and massage it gently into your skin. If you make the mistake of not using enough, you could be heading to irritation city.
Step - 3 Cleanliness Is Next To Godliness (Well, the god of shaving that is)
Throughout the process, the razor will scrape at the thinnest layer right at the top of your skin as well as your stubble and hair. This is a delicate and dangerous time for your skin. In order to keep your skin healthy then, you need to make sure your hands are clean and dried with a fresh and clean towel. Also, be sure you wash your face before you start shaving as this will remove the perspiration and natural oils that can stop the penetration of water into your skin that is essential for that smooth shave.
Step 4 - Leave The Tricky Parts To Last
Start on one side or the other when shaving, working down the sideburns first. As these are mostly flat surfaces, gel works fastest on these areas. Leave the trickier parts like your lip hair, around your ears and your chin to last, as this gives the gel a longer amount of time to work its magic.
Step 5 - Don't Skip The Aftershave Balm, Junior!
Cologne and aftershave gel or balm are not the same thing. For one thing, many older brands feature alcohol, which is amazing as a disinfectant but gives that awful sting and leaves your face looking red like that time someone suggested you liked that girl in school. You know what we mean. Instead, opt for a nice aftershave gel or balm that is designed to moisturise and soothe your skin post-shave. You will thank us later for it!
How Often Should You Change Your Blades
Although there is no hard and fast rules, as all blades and their durability will vary – a general rule is that you should change your blade at the sign of dullness or bluntness. Whether that is after 8 to 10 shaves or 3 to 4, will depend on your hair, the quality of the blade itself and whether you care for it correctly.
Our Top Pick - Gentleman Jon Complete Wet Shave Kit
This was difficult and although we feel honourable mention should go to the Straight Razor, we had to choose the Gentleman Jon Complete Wet Shave Kit. It is a little on the pricey side, but remember 'life-long passion'. Your face is worth it, your face deserves it. This kit just has everything you need to get started shaving from the moment you open the packaging, and the packaging is something beautiful in itself. What's more, the Alum Block is a genuinely great addition along with that handy stainless-steel bowl that may even outlive you! Invest in the best, forget the rest!
Sign Up Now
GET THE VERY BEST OF GEARHUNGRY STRAIGHT TO YOUR INBOX