Best Shaving Bowls for a Traditional Shave in 2022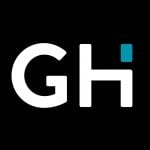 This product guide was written by GearHungry Staff
GearHungry Staff
GearHungry Staff posts are a compilation of work by various members of our editorial team. We update old articles regularly to provide you the most current information. You can learn more about our staff
here
.
GearHungry may earn a small commission from affiliate links in this article.
Learn more
One of the more classic items for men looking to get a proper shave, a shaving bowl (also known as a shaving scuttle if you've ever heard someone refer to it that way), is the ultimate tool to get the best lather of your life, while ensuring you'll be making clean passes with your safety razor, and avoiding slip-ups. It's the old-school barber shop shave, gentlemen, and it's a luxurious feeling. Having the right shaving bowl can be the difference between having excellent control over your shaving cream, or falling flat. Check out our top 5 best shaving bowls for a traditional shave.
The Best Shaving Bowl
Proraso Shaving Soap In A Bowl
We're starting this review with our Best Choice recommendation which is brought to you by Proraso. A firm favorite with traditional Barber's, the brand has been around since 1948 and is synonymous with the traditional wet shave, currently enjoying a renaissance. Made in Italy, no ingredients of animal origin are included and this soap in a bowl formula is paraben, silicone, mineral oil and SLS free. There are no artificial colors, either. Instead, you will find natural toning ingredients like Eucalyptus oil. Not strictly a shaving bowl, this combines the best of both worlds. This is a shaving soap in a bowl, so you need only heat your shaving brush and prep your fancy ready to enjoy a fantastic close shave. To build up a rich lather, the manufacturer recommends you first run your shaving brush under hot water for 30 seconds or better still, if you have the time, leave your brush to soak in hot water. That way, you'll have no problems working up a lather. When you're done, simply put the lid on your shaving soap and bowl to preserve it till next time.
Key Features:
Proraso has been a professional Barbers choice since 1948
This soap in a bowl combines toning and refreshing properties with a close shave experience
Made in Italy without any artificial colors, parabens or silicones
Contains natural Eucalyptus oil
Concentrated rich soap formula develops into a creamy lather
Specification:
Brand

Proraso

Model

8004395001149

Weight

7 ounces
AKStore Stainless Steel Shaving Bowl
It's hard to go wrong with stainless steel, wouldn't you say? AKStore Stainless Steel Shaving Bowl has enough weight to it to keep it from knocking off your bathroom counter, and enough room to give you the perfect amount of lather for a close shave, even if you're a gent who enjoys making multiple passes. If you're someone who has visible, designated space for your shaving essentials, you're about to add a glorious item to your little collection. The edges of this bowl are highly polished, allowing for a smooth feeling no matter where you grab, and preventing your shaving brush from losing hairs and getting nicked on any edges (happens with low-quality shaving bowls).
Key Features:
High-quality stainless steel saving bowl
Hard-wearing, durable, hygienic and easy to care for
Bottom has an anti-skid design
Shaped in a perfect arc with an elegant polished finish
Thick rounded edges are easy to handle and won't cut your hand
Specification:
Brand

Akstore

Weight

0.3 ounces
Edwin Jagger Porcelain Shaving Soap Bowl With Handle
For the stylish and savvy shavers among you, this porcelain shaving bowl from Edwin Jagger is a must-have. Available in either an Ebony or Ivory colorway, it's a distinguished-looking shaving bowl worthy of the most discerning and impeccable men of taste. As a brand, Edwin Jagger shows time-honored respect and dedication to the traditional techniques of shaving. Shaped like a cup with a solid knob-style handle on the side, this shaving bowl is easy to handle and also portable too. The exquisite design will certainly look the part displayed on your bathroom shelf and it's also compact enough not to take up too much space. Measuring 4″ wide at the top and 3″ on the base, it's designed to accommodate all regular shaving soap pucks comfortably. The high quality, ceramic porcelain construction gives this Edwin Jagger bowl a good amount of weight when handling. Those thicker style walls also help to retain heat better so you can enjoy a more satisfying lather. It's the perfect shaving bowl accessory to accompany a traditional wet shave and would make an excellent gift idea. 
Key Features:
Beautiful high-quality porcelain shaving bowl
Ideal for use with most refillable hard shaving soaps
Features an easy to grip handle for a touch of extra stability and confidence
Simply add soap and water to whip up a luxurious lather
Available in your choice of Ebony or Ivory
Specification:
Brand

Edwin Jagger

Model

RN46AMZ

Weight

2.08 ounces
CHARMMAN Shaving Soap & Cream Bowl
From German manufacturer, Charmann, our next best shaving bowl is something a little bit different. It's sculpted using a hand grinding process from one piece of natural granite stone. The finished process, while smooth, still retains some imperfect grooves and textures along the fine surface, which are ideal for lathering up your chosen soap into a luxurious consistency. This is a wonderful piece of craftsmanship and would look beautiful in any contemporary and stylish bathroom. Granite is purposefully used because of its excellent heat preservation properties. This means that you will enjoy your pampered shaving experience for longer with the perfect creamy tested lather. The shaving bowl is optimally sized to fit any standard saving brush and is indeed very elegant. It resembles a piece of natural art and would make a wonderful gift for any discerning man in your life. Whether they currently love a traditional wet shave or not, they will undoubtedly appreciate this exceptional granite stone shaving bowl.
Key Features:
Made from natural raw granite and finished with a hand grinding process
Fine-textured ridges and grooves help create a luxurious lather
Excellent heat retention to help keep soap warm and creamy
Exquisite gift and beautiful piece of handcrafted art
Perfect size to use with a standard sized brush
Specification:
Brand

CHARMMAN

Weight

2 pounds
Schone Austrian Stainless Steel Shaving Bowl
Schone has been one of the big dogs, the long-term shaving bowl makers, straight out of Austria. These products come authentic, and ready to serve. Sporting the anti-slip design along the bottom, this polished, smooth-edged shaving bowl also comes with a lid for proper storage. Sit this next to your shaving rack that houses your brush and safety razor, turning your shaving accessory area into a full-on barber shop. Stainless steel works beautifully as a material for shaving bowls; nothing is going to fade or lose luster with age, and Schone is going to be sitting right beside you, from your first shave to your ten-thousandth, it won't quit.
Key Features:
Chrome-like appearance, 100% stainless steel
Comes with lid for clean storage
Anti-slip bottom
Specification:
Brand

Schone

Weight

2.08 ounces
Henry Cavendish Gentleman's Shaving Soap Bowl
Henry Cavendish likes a proper-looking gentleman, and their Gentleman's Shaving Soap Bowl is designed to help you get from fuzzy to fine in no time. Ceramic is a heavy, durable material that comes with straight stone for a grip along the bottom ring, just like your childhood dinner plates and bowls. While this shaving bowl isn't going to move on you, it is going to move you up to the next level. Get the closest shave, and a black polish finish on an exquisite shaving bowl, sporting their masculine logo. They bring a special offer to the table – himalaya shave soap – to give you a fresh start with a fresh lather. Details for how to activate this offer rest on their sales page.
Key Features:
Crafted of highly durable ceramic
Comes with side handle for easy moving mid-shave
If you use shaving pucks, this is designed to hold/melt them in the microwave
Specification:
Brand

Henry Cavendish

Model

HCM-01

Weight

12 ounces
Parker Safety Razor's Genuine Dark Mango Wood Shaving Bowl
We covered Parker and their amazing safety razor in a previous post, and when we heard they were crafting shaving bowls as well, we had to hop on over. Genuine Dark Mango Wood Shaving Bowl earned editor's choice for that old-school feel, wonderful countertop aesthetics, and sitting still while lathering. Made of genuine mango wood and varnished/sealed to protect from damage, this shaving scuttle is the only one you're ever going to need. Thanks to the polished, smooth edges, your shaving brush won't get caught in any sort of rim, ensuring upkeep without any loose hairs getting nicked from the brush hilt. Shaving soaps' best friend – that's how we'd describe this shaving bowl.
Key Features:
Hand-carved from genuine mango wood
Varnish seal to protect for a long life
Includes lid for storage
Specification:
Brand

Parker Safety Razor

Model

DWHG

Weight

0.8 ounces
ShayVe Shaving Soap & Cream Bowl
Bonus if you already knew they made marble shaving bowls. It's a unique item, and comes with specific features you're going to love. Marble retains heat for longer than most other materials, allowing you to keep your lather hot for longer. Micro-ridges along the interior of the shaving scuttle allow for a quicker lather, so you can get started as soon as possible. Crafted from a single solid block of white marble, ShayVe Shaving Soap & Cream Bowl is designed to be functional, and turn your shaving space into a magnificent display.
Key Features:
Crafted of heat-retaining solid marble
Micro-ridge interior aids in a quick lather
Maintains your lather's heat for longer
Specification:
Brand

Urban Sombrero

Weight

2 pounds
Shaving Bowl Buying Guide & FAQ
You're a man who likes it when a job is well-done. You can't just flip on an electric razor or straight razor and go to town - you want that Frank Sinatra-looking classical shave, and we can't blame you. Shaving bowls are one of the tools you'll need in your arsenal, and we've broken down what makes them tick, and what you should be looking for.
Q: What Are the Different Types of Shaving Bowls?
A: In general, shaving bowls are usually made out of one of five materials: plastic, metal, wood, stainless steel, or ceramic. You may be thinking, "It's just a little bowl, how can there be any differences?" Well, for those well-seasoned vets reading this, you and I both know that the proper shaving bowl has a few aspects to it. Another type of shaving bowl - and this can be attributed to any material type - is having a proper anti-skid, pedestal design to keep the shaving bowl right where it's supposed to be.
Q: Do You Need a Shaving Bowl When Shaving?
A: You've gone this long without one, right? Shaving bowls aren't a necessity, but they are an excellent tool to build up the perfect lather, and ensure you're getting the most out of your shaving cream. It comes down to a matter of preference, but we find that once you begin using one, you're spoiled, and don't really want to do a face lather over the sink anymore.
Q: How do You Get a Good Lather?
A: You're going to start by filling this up with hot faucet water to about halfway, and letting your razor sit inside of it for one or two minutes. Take your shaving soap or shaving cream, and soften it up. Swirl it inside of the bowl, gradually seeing a nice lather build up. This can take a little while, but the key is gently whipping it for about 15-30 seconds, as if you're trying to gently create whipped cream.
Life hack on this: use your shaving brush (you do have a shaving brush, don't you?) to lather it. You'll find some sources that say to only add this after the mixture is complete, but it's actually the fastest way to get a great lather and fill up the bowl.
Sign Up Now
GET THE VERY BEST OF GEARHUNGRY STRAIGHT TO YOUR INBOX