Best Cheese Knife Sets In 2022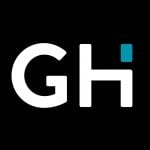 This product guide was written by GearHungry Staff
Last Updated
November 30, 2018
GearHungry Staff
GearHungry Staff posts are a compilation of work by various members of our editorial team. We update old articles regularly to provide you the most current information. You can learn more about our staff
here
.
GearHungry may earn a small commission from affiliate links in this article.
Learn more
It's time to go from advanced to gourmet. You're a cheese connoisseur, a lover of aged romano, crisp parmesan, guda; we're getting hungry just writing about it. Different cheeses require different knives depending on their hardness, but getting those knives separately often results in a cosmetically unappealing mixed set, and varying degrees of dependability. We've chosen the best cheese knife sets to master your kitchen, entertain with finesse, and premier in the China cabinet with flair.
The Best Cheese Knife Set
Lunar Premium Six-Piece Stainless Steel Cheese Knife Set
Whether you're looking to get an inexpensive alternative to your mate's wedding registry, or you just want to deck out your own gourmet kitchen, Lunar gives you a sleek way to make it happen. You get six knives, all crafted from 18/8 grade stainless steel, resting in a gift-ready box that has designated thumb holes to retrieve your knives. One of our favorite aspects is the even weight distribution between the handle and blade; you're holding a precision instrument, an extension of yourself, and it truly feels that way. You get a flawless grip despite the sleek handles, and a beautiful set to display when not in use. Be sure to also check out our list of the best steak knives for more great items like this.
Key Features:
Includes six full stainless steel knives
Gift-ready box included
Sleek bulbed handles for proper grip
Even weight distribution for a flawless cut
Specification:
Brand

ICOSA Living

Weight

1.1 pounds
Freehawk Four-Piece Cheese Knife Set
Freehawk created a simple, cost-effective cheese knife set that dares to impress. Crafted from high-grade stainless steel and bamboo handles, you get four knives to a set, with the option of adding cheese markers to your order. You'll get one cheese fork, one shovel and two knives, perfect for serving firm and hard cheeses, but void of a proper spreader knife. Apart from looking high-end, they also boast a very lightweight build, keeping the control in your hands while you're serving up cheese.
Key Features:
Four-piece set
Bamboo handles
Full stainless steel blade construction
Set is available with cheese markers
Specification:
Brand

Freehawk

Weight

5.1 ounces
Harvest Cheese Knife Set, by Icosa
Icosa is the same brand that puts out the Lunar set that stole our hearts. If their already low prices weren't enough for you, their Harvest collection will be right up your alley. Crafted from high-end teak handles, these stainless steel knives give you coverage for every type of cheese you'll come across. Six knives, a narrow design, and perfect weight distribution from hilt to tip. Even if you've never handled cheese knives before, you'll feel like a professional after handling the Harvest. These also come in a gift-ready box (if you're grabbing this as an alternative off of someone's registry), with an information packet from Icosa.
Key Features:
Six-piece set
Primary stainless steel construction
Durable teak handles
Includes gift box w/ thumb divots for easy withdrawal
Specification:
Brand

ICOSA Living

Weight

1.1 pounds
Swissmar Stainless Steel Cheese Knife Set
Stainless steel is the best option for a cheese knife set, especially when it's brought out in luxurious display. Swissmar gives you a three-piece set that includes brushed stainless steel handles, which are completely hollow to allow expert precision and maneuverability. Your blades measure between 7.7" and 9.1", giving you a wider range than most sets (standard sets include 6" blades). Last but not least, your slender slotted knife includes three large slats, as well as a two-pronged fork tip. This set doesn't include a serving fork, but this knife is versatile between both roles.
Key Features:
Three-piece set
Full stainless steel 7.7" – 9.1" blades
Hollow handles provide a lightweight, evenly distributed build
Slotted knife comes with fork tip
Specification:
Brand

Swissmar

Model

SK8703SS

Weight

12.5 ounces
BOSKA Copenhagen Mini Cheese Knife Set
If you're serious about eating cheese, you need the right tools to do it. You can't just be hacking at a block with any old knife. The Boska Copenhagen Mini Cheese Knife Set is the perfect beginner set. It doesn't come with a chopping board, any cheese, or any other accessories, which is how they can offer this level of quality for such a low price. The knives are made from premium stainless steel and are hollowed out to make them lightweight. The four knives are designed to tackle soft, semi-soft, hard, and spreadable cheeses. Plus, they're backed by Boska's 10-year warranty.
Key Features:
Made from premium stainless steel 
For soft, semi-soft, hard, and spreadable cheese
Hollow-design makes them lightweight 
10-year warranty
Specification:
Brand

Boska

Model

357610

Weight

5.6 ounces
WoneNice Premium 6-Piece Cheese Knives Set
Next up, we've got one of the best-value cheese knife sets on the market. At less than $20, WoneNice Premium Cheese Knives Set is the perfect way to serve up a cheese selection, without having to break the bank. The set includes four cheese knives, a cheese fork, and a cheese spreader. That means you have every possible tool you could need, no matter how impressive your cheese board is. The knives are made from premium food-grade stainless-steel, so they won't rust or contaminate your cheese in any way. Plus, they come in a presentation box that is attractive enough to be used for permanent storage.
Key Features:
Made from food-grade stainless steel 
Includes 4 knives, a cheese fork, & cheese spreader 
Comes in a presentation box 
For all cheese types
Specification:
Brand

WoneNice

Weight

1.2 pounds
Cheese Knife Set Buying Guide & FAQs
The best cheese knife set is the one that suits your needs. However, it never hurts to be prepared. We've seen our selection of cheese board sets, but now it's time to dig deeper and find out what makes them so superior to the standard market rabble. From choosing the right cheese knife block, down to board types, it's all here.
Features to Look for in Cheese Knife Sets
Knife Types - We'll break down the specific knife types you should be on the lookout for further in this guide. This primarily needs to work for your preferred cheeses (after all, it is your set), but having additional knives for other types of cheese is never a bad thing.
Quality - This heavily relies on material, coating, finish and the brand. Quality is the first indicator of how long your knife set is going to last. These are an investment in your home, in your kitchen, and should always last for decades or more with proper care.
Materials - We like seeing porcelain and stainless steel; things that can be sharpened, refined, brought back to its full glory when time and use ull the blade. Pay attention to coating and plating; you want a full-bodied cheese knife that will stand the test of time.
Design - Design throws aesthetics out the window. How well it operates, how easy it is to use, if unnecessary amounts of materials are used, etc. You want a smooth, easy-to-use cheese knife set so you can appear like the boss you are when you're entertaining your friends.
Board - Not all sets come with boards, but if they do, you want to look for wood or marble. You can get glass boards, ceramics, a ton of different materials, but those tend to lose their luster after a few dozen uses. Porcelain shows scratches, glass is hard to get crystal clear clean, and so on.
Cheese Knife Set FAQs
Q: What Are the Types of Knives Every Cheese Knife Set Should Include?
A: Your cheese knife set needs a few of the essentials. We've outlined the first six knives that you're going to need, and why.
Fork-Tipped Spear: This is your ultimate knife for cutting into firm cheese. The slit in the center prevents that cheese from sticking to the tines.
Hard Cheese Knife: Required to cut into hard cheeses without crumbling or damaging them. Works well to create even slices.
Flat Spatula Knife: Used for partial presentation points, partial function, the flat spatula knife is your go-to item for cutting away excess rind. This can also be used to
Rind Cutter: Specifically used to cut away the rind on multiple cheese types. Not ideally used for serving.
Spade: Used for cutting into hard and firm cheeses.
Soft Cheese Knife: Curved to cut into and spread soft cheeses with ease.
These are, of course, the most common and necessary knives for a versatile cheese knife set. The best cheese knife set is the one that suits your needs, but in our opinion, it also needs to be versatile for when your guests bring other types of cheeses over during a function. Nobody has ever regretted being prepared for the unexpected.
Q: Why do Some Knife Blades Have Holes?
A: A proper cheese knife set needs a soft cheese knife to collect and spread soft cheeses, but a cheese knife with slats or holes throughout the blade helps to prevent friction when cutting. Since you're using these exclusively for cheese, you might be wondering, "What friction is going to build?".
That was the original goal for vegetable and steak knives, but transcended over to cheese knives for the dual purpose. Holes in the blade help prevent cheese from sticking, and if you're working with a medium-firm cheese, that aspect helps prevent it from morphing or crumbling the cheese. It creates a better cut, and of course, the masterful aesthetics don't hurt either.
Q: How Can I Sharpen my Cheese Knives at Home?
A: First, you have to understand what material your blade is made out of. For a stainless steel knife, you can use a knife sharpener to get the job done quickly. Just ensure that the blade/stone in your sharpener is able to sharpen whatever grade stainless steel you're using (most steel cheese knives are made of 18/8 grade steel, which can be sharpened by most automatic knife sharpeners).
If your cheese board and knife set came with porcelain or another, more malleable type of blade, then you'll be fine with more automatic sharpeners. However, you'll preserve the coating or finish on those blades better with a manual cutlery sharpener.
Q: What is the Best Way to Clean my Cheese Knife Set?
A: Your cheese cutter set is designed to look glorious when not in use, and perform when the time comes. However, if you've gone with our preferred type (stainless steel cheese knife set), you're going to run into some hefty cleanup. Soft cheeses stick to your blades and are fairly easy to clean off, while harder cheeses leave streaks on your set, and require a bit more work to properly get off.
The last thing you want is to pop these knives back in the block, and find that your entire cheese knife block had traces of cheese on them. That's going to result in mold and an even worse cleanup process. Don't soak your knives; run them under constantly running hot water, using the soft side of a sponge to wipe away excess cheese.
Before putting them away, (and this goes for all material types), you're going to want to air dry your knives. Before placing them back in the block or in their respective gift-style box, inspect them under some direct light. You can use the hood range of your stove for this. For an added precaution, run a dry rag over them before returning them to their proper place. Avoid harsh chemicals, keep these pristine.
Sign Up Now
GET THE VERY BEST OF GEARHUNGRY STRAIGHT TO YOUR INBOX