Best Coffee Table Books In 2022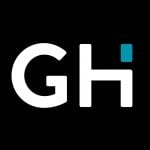 This product guide was written by GearHungry Staff
Last Updated
November 5, 2019
GearHungry Staff
GearHungry Staff posts are a compilation of work by various members of our editorial team. We update old articles regularly to provide you the most current information. You can learn more about our staff
here
.
GearHungry may earn a small commission from affiliate links in this article.
Learn more
Whether you are in the market for a great conversation starter or a great decorative piece then this is a great option. A coffee table book can be a lot of things to a lot of different people. Yet, one thing that needs to be guaranteed is the quality of the book in question. With the wide array of options currently flooding the market, it is undoubtedly hard to find the right option at times. With that in mind, here is a carefully selected compilation of coffee table books for all budding readers and conversationalists alike.
The Best Coffee Table Book
Anyone who is anyone knows who Tom Ford is. A revolutionary of his time and an icon when it comes to fashion; there is no doubt that this one is a conversation starter. His ability to refurbish brands yet stay true to his unique style is undoubtedly an achievement in its own right. The popular brand, Gucci, is a testament to his hard work and resilience. So, the book Tom Ford poses as an ode to this great mind. It is one of those fashion coffee table books that does not only look sleek but also stimulates the mind.
All in all, it focuses on his edgy and stylish work for the brands Gucci and Yves Saint Laurent between the period of 1994 and 2004. It is a very thorough catalog of his designs as well as a recollection all sorts of work he has done for them. It eventually pans out to focus on his career moves in the grander scheme of things. So, in addition to fashion, there are many more topics like architecture, advertising, and store design. It is a great read and an even better way to commemorate the end of his journey at Gucci. It also makes a perfect last minute gift when you are not sure what to buy.
Key Features:
Classy all-black cover and back page
Compendium of Tom Ford's work
Published by Rizzoli in September, 2008
414 pages of some of the best designs from Tom Ford
Specification:
Writers

Tom Ford, Bridget Foley, Graydon Carter,Anna Wintour
Booze & Vinyl: A Spirited Guide To Great Music And Mixed Drinks
Peanut butter and jelly, Yin and Yang, Beyonce and Jay Z, these are all great combinations. Nevertheless, if there was ever a more classic pairing, it is in the form of music and booze. For that reason, Booze & Vinyl: A Spirited Guide to Great Music and Mixed Drinks is one of the best coffee table books out there. This unique publication is just what the doctor ordered to streamline socialization. It offers up to 70 great record recommendations starting with music born in the 1950s all the way up to the 2000s.
This book will pair these classy tunes with the right the perfect cocktail, thereby offering a more enriched experience. As light as the tone of the book itself is, it still offers up a thorough education on the best albums of the time. It does this as well as provides an exciting journey into vinyl's past. The best part of all this is that it endeavors to match any type of shindig. From soulful and calm listening parties to upbeat cocktail gatherings, this book can cover them all. An amazing gift for vinyl lovers.
Key Features:
Beautiful front cover design
Photography book
70 featured albums
Accompanying cocktail recipes
Specification:
Writers

André Darlington, Tenaya Darlington
Pantone: The Twentieth Century In Color
Taking for granted the different hues and shades of the world is quite easy to do. But, this is one of those art coffee books that tends to put things into perspective. In this publication, Leatrice Eiseman alongside the color consultant Keith Recker, take readers a century back into the journey of colors. For the artistically inclined, Pantone: The Twentieth Century in Color poses as a great stimulant both visually and mentally.
This is one book you can certainly be judged by its cover. It's as eye-catching on the outside as it is on the inside. Linking colors with historical milestones and the lot are no easy feat. Yet, these brilliant minds have done it quite effortlessly. It brings into light the fact that color is a more integral part of everyday life than most people realize. This is one of those coffee table books which pinpoints the emergence of new hues as well as the social constructs that inspired them. Dazzle your guests, family, and housemates with this unmistakably vivid experience. You may also like some of the best adults coloring books from our list, so take a moment to check them out.
Key Features:
Retells colorful events in the 20th century
A beautiful compendium of cultural history
Authored by Pantone
Beautiful and colorful cover pages
Specification:
Writers

Leatrice Eiseman, Keith Recker
Authored by Gisbert Brunner, this book offers up all the information out there about watches. Best believe that this man knows his onions. He has been working with all sorts of precision timekeeping instruments since 1964. So, whether you are a watch enthusiast or just looking to know more about them, The Watch Book is a one-stop source of information. Delve into the fascinating world of chronographs and gain a deeper understanding of the people who wear them.
Thanks to this book, readers can freely peruse a vividly illustrated explicit account of the world's most fascinating timepieces. It's not just about the timepieces either, the concept of time itself as well as the way it is measured is explored here to the fullest. For further enlightenment, the writer looks closely at over 18 premium manufacturers of timepieces. Most of them if not all are well-known brands, some may even say they are coveted. Brands like Rolex, Nixon, Cartier and Patek Philippe are closely examined in this publication. All in all, this detailed account of the evolution of timepieces will make for an excellent coffee table book.
Key Features:
Written by Gisbert Bruner
Well-documented book on the world's best time-pieces
Beautiful illustrations
More than 18 premium manufacturers examined
The human body is no doubt fascinating in its own right. But bound between midnight black and gold covers of this book, it becomes mind-blowing. Anatomy lovers are in luck, as this book points out the beauty and magnificence of the human anatomy. In a total of seven chapters, Emily Evans takes readers on a journey through each area of the body. Best believe that this is just as good as any anatomy textbook, if not better. It helps that Anatomy in Black comes in the perfect size, not too big to be intimidating but not too small to be deemed undetailed.
Simplicity is at the core of this publication, both aesthetically and content-wise. There is really not a whole lot of text as compared to diagrams, but this makes it a lot more immersive. Another wow factor here is the all-around accuracy of the book. For all fact-checkers out there, this is one book that is sure to come out unscathed. This here is a well-balanced combination of elegance, simplicity and in-depth knowledge and it is perfect for every coffee table. Our guide to the best self-help books for men features more amazing titles like this, so check them out.
Rockers and music lovers alike are in luck because this is an extensive tribute to the art form in the most remarkable way. Readers should be prepared for all sorts of nostalgia with this visually stimulating walk down memory lane. Rock Covers offers up the best part of your favorite Rock album minus the actual music. It communicates solely through the use of album covers. There are more than 750 pieces in the collection, all stemming from some of the best musical minds dead and alive.
Album covers from top dogs such as Elvis Presley, The Beatles, The Sex Pistols, Pink Floyd and so many more are featured. Best believe that it is not just the covers included. Each illustration is coupled with a very extensive fact sheet. Additionally, up to 250 milestone records are recognizer and accompanied by brief descriptions. This is not just a book to grace a coffee table, it's a minefield of information for the musically savvy.
As far as art coffee table books go, this one is for people who would enjoy more zen or feng shui decor. Not only is it stylish and elegant, but it is also a certified window to the soul. Bonsai: A Patient Art explores over sixty living bonsai pieces from a well-known collection. Anyone who has heard of the Chicago Botanic Garden will be pleased to know that that is where all the material is derived from. Every single one of the trees is portrayed at its best; the peak of its health and vitality. This goes a long way to highlight the subtle yet powerful beauty of the art of bonsai. The actual content of the book comes in the form of a compelling essay that welcomes users to the overall concept. All the practices and the core philosophy of bonsai are highlighted to the letter.
This is followed by pictures of the trees which are accompanied by a concise and well thought out piece that covering its all-all-around essence. For more excellent books like this, check out our guide to the best graphic novels for adults.
50 Years Of Rolling Stone: The Music, Politics And People That Changed Our Culture
If there was ever an award for best coffee table books, then this would certainly take it home. Everything from the topic to the illustrations is as riveting as can be. 50 Years of Rolling Stone: The Music, Politics and People that Changed Our Culture explores the contribution of the Rolling Stone to journalism, cultural criticism and of course, music of all kinds. The magazine has definitely not been around for this long based on puny content. As such this ode to the publication is as apt as ever.
All in all, it is a top-notch book that gives a vivid recollection of the turbulent but meaningful journey of the Rolling Stone. Its rise to prominence is documented as well as a decade-by-decade illustration of American music coupled with history. What's even better is the detailed interviews with some top-notch music royalty. Musicians such as Bob Dylan, Mick Jagger, Kurt Cobain, Bruce Springsteen are featured within. If you are more interested in business books, check out our selection of the best ones on the market.
Art: The Definitive Visual Guide
There are many art coffee table books out there, but very few can hold a light up to this wonderful book. Anyone looking to spruce up their knowledge of art and everything in between would love this. Not only does Art: The Definitive Visual Guide offers up a visually stimulating experience both on the inside and the outside. It offers up the opportunity for readers to truly appreciate a range of art movements. From classical Greek art right up to the masters of impressionism. It highlights over 700 artists some of them include, Leonardo da Vinci, Van Gogh, Picasso among other great minds of their times.
This is more than a guide, it is also a reference book that looks at art from all over the globe. Whether it is African Art or more contemporary designs, this book covers it all. What's even better is that it gives a visual timeline of every major artistic movement, which gives upfront insight into typical subjects surrounding art. It is guaranteed to be a serious conversation starter and a decorative piece. For those of you who like to read while camping, we have prepared the selection of the best camping books, so check them out.
Consider this a biography of sorts, filled with experiences amassed from people from all walks of life. Studio 54 captures the essence of the nightclub of the same name. One of its co-owners, Ian Schrager, decided to share with the world an array of bubbly encounters, personal stories and recollections of the greatest party ever thrown. Dazzle your guests and loved ones alike with this legendary walk down memory lane. Since its inception in 1977, it became the go-to place for an endless party. It became a hub to some of the world's most brilliant minds as well as the influential.
This book gives some insight into exactly what it was like to run such a fast-paced joint. Don't just count on the words for the lowdown, this coffee table book is full of pictures too. With names and faces like Pat Cleveland, Brooke Shields, David Geffen, and Diane von Furstenberg, this publication is dripping with promise. Find out more about one of the most highly esteemed cultural landmarks of the Twentieth century. Best believe that you are getting a detailed account, as well as an exclusive, peek into the lives of the high and mighty. All the cooking fans out there, check out our reviews of the best cookbooks and pick your favorite.
National Geographic Stunning Photographs
When has National Geographic not put out something not worth taking a look at? This exquisite photo collection offers up a unique experience which is a soft blend between nature and human interpretation. National Geographic Stunning Photographs is a compilation of vivid artistry which captures a range of moments around the world. The qualities of the photographs are extraordinary, it's as if the pictures pop out of the page thanks to the vivid hues captured. It is not just a large coffee table book, its thematic structure offers up a fresh pair of eyes with which to see the world through.
All the photos in the book are divided into a number of categories. Some of these categories are mystery, harmony, wit, discovery, energy, and intimacy. This is undoubtedly photojournalism at its best, yet it can speak to audiences of all ages in a loud and clear voice. It is a true testament to the fact that beauty still exists in the world and in its purest form too. Additionally, it is eye-catching and sure to capture the attention of anyone who comes its way, and it makes a perfect gift for photography lovers.
American History By The State: Interesting Stories And Random Facts About Texas, California And New York (History of The United States)
The United States of America is a nation rich in the collective histories of a range of nations. Rather than getting a comprehensive lowdown of it all, this book offers users the option of accessing it state by state. Everything from timeline changing events to interesting folklore is covered in this publication. American History By The State: Interesting Stories And Random Facts About Texas, California And New York (History of The United States) is a coffee table book with a difference. There is a truckload of content to go with seeing as each and every one of the 50 states in the nation has witnessed a handful of monumental moments in history.
This publication offers them up in the form of catchy stories and easy to remember facts that educate readers. These facts are real conversation starters, and they do not just start conversations, they also keep them running. All in all, this book centrally concentrates on information about Texas, New York, and California. This is stuff you cannot even learn in a classroom, they get down to the nitty-gritty in this publication.
The title alone is enough to reel anyone in, coupled with the striking aesthetic features it has all the makings of a great coffee table book. GUCCI: The Making Of, is a publication that will no doubt take you by surprise. It goes a long way to showcase the brand in a light that it has never been seen before in. This is one of those cool coffee table books that has it all, catchy anecdotes, insightful commentaries, and stimulating essays. Additionally, it is stocked with previously unpublished photos that are sure to blow viewers away. As a celebration of a brand and an integral part of the culture, this book was published alongside the opening of the new Gucci Museum in Florence.
All in all, it was quite apt for this powerhouse of fashion that has endured the blows and embraces of time and change. Best believe that it has everything, the storytelling method is incredibly different and somewhat other-worldly. Altogether, it serves as a detailed record of times well-spent and choices well-made. So if you are a fan of the brand, check out some of the best Gucci watches from our list.
Looking at some of the most conventional places on earth through an unconventional lens, that is exactly what Air offers to viewers. The fact that one can soar above cities and towns without leaving the comfort of their living room is one of the things that makes this such a good read. Everything really does have a different feel when you are looking down on it and that is the feeling Lee Cowan sells in this book. That somewhat god-like he offers up is all a function of perspective.
There is no doubt that these catchy pictures and displays are enough to speak clearly to anyone who glances at your coffee table. Use this opportunity to look at the cities that you love through fresh eyes as the photographer dissects each of them with a click of a button. Though he is the one up in the air, this trendy lookbook gives viewers the opportunity to experience it with him. So, if you are looking to intrigue someone with a keen eye and a dollop of imagination, this coffee table book is a great way to start. Our guide to the best strength conditioning books features some amazing titles for fitness enthusiasts, so check them out.
Sign Up Now
GET THE VERY BEST OF GEARHUNGRY STRAIGHT TO YOUR INBOX