Best Popcorn Machines In 2022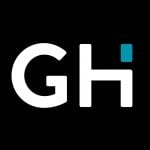 This product guide was written by GearHungry Staff
GearHungry Staff
GearHungry Staff posts are a compilation of work by various members of our editorial team. We update old articles regularly to provide you the most current information. You can learn more about our staff
here
.
GearHungry may earn a small commission from affiliate links in this article.
Learn more
Who doesn't love popcorn? Whether you have the fondest memories of settling in to a movie with a fresh hot batch or can remember the dancing lights of the fairground waiting in line at the popcorn cart, popcorn holds a place in our hearts. But nostalgia doesn't have to waste into the past, and with the best popcorn machine, you can recreate these memories in your own home.
Ranging from the simple to the elaborate, popcorn makers and machines are the solution to the microwavable bag popcorn problem. They produce the best and most delicious popcorn around with no burned kernels and without the extortionate, obscene prices you'll pay at the movie theater all to be enjoyed in front of your brand new home cinema with friends and family.
So kick back and settle into a session of the best movie trilogies of all time and find out which popcorn machine pops out at you.
The Best Popcorn Machine
Presto 04820 PopLite Hot Air Popper Popcorn Machine



Our top pick for the best popcorn machine is the Presto 04820 PopLite Hot Air Popper. This popper is the most ideal first step you need to take you away from microwave popcorn, and pops the kernels a respectable 30% faster than what you're used to, so there'll be no more waiting around impatiently waiting for the ding.
It has one of the best success rates around, leaving you with almost zero unpopped kernels for you to fill bags upon bags of popcorn for the whole family, and maybe any lingering neighbors wondering what that glorious popping sound is. The simple plug and pop design is easy to use, and the cord hook means you can store it out of the way comfortably until next time.
It also pops without oil, making it healthier, and the lack of wasted kernels means you won't feel you're wasting your money. You might get the occasional unpopped kernel spilling out of the chute, but the tradeoff for a banquet's worth of popped kernels means you won't be fussed. This is a great kitchen gadget you will want to own.
Key Features:
Faster popping than microwave
18 cups in 2 1/2 minutes
Virtually no unpopped kernels
Pops without oil
Healthier and more economical
Specification:
Brand

Presto

Model

114316

Weight

3.5 pounds
Great Northern Popcorn Company Original Stove Top Popper




For those not all about spending too much on a full-blown machine, the Great Northern Popcorn Company Original Stove Top Popper comes from the same company and won't take up space in your kitchen. It doesn't have as large of a capacity as the Roosevelt, but you'll still get 5 quarts of popcorn in a minute, so there's always that.
The stovetop design is easy to use and safe, with wooden knobs and handles to protect you and too-eager popcorn fanatics from burning their fingers. The stirring mechanism, while not automated, is awesome for producing top-quality popcorn with no burned bits, giving you greater value for money with every round. The vented lid also releases moisture, because if there's anything worse than burned popcorn, it's sad, soggy popcorn.
When finished, the Stove Top Popper is easy to clean with a simple wipe down with a paper towel ready for next time, and in doing this you extend its lifespan so you've got a reliable popcorn maker on hand whenever the craving strikes.
Key Features:
5-quart of popcorn in minutes
Spinner stirring mechanism
Easy clean up
Wooden knobs and handles
Vented lid
Specification:
Brand

Great Northern Popcorn Company

Model

6251 SS Stove Twister Popper

Weight

2 pounds
Cuisinart EasyPop Hot Air Popcorn Maker

The Cuisinart EasyPop Hot Air Popcorn Maker uses a whopping 1500 watts to deliver you the perfect batch of popcorn in 3 minutes to give you and your family their popcorn fix almost as soon as the craving strikes. It's about more than speed, though, and it also provides everything you'll need for the best popcorn in town including a butter warming tray and recipe book so you can take that next step towards popcorn making brilliance.
It's also easy to clean, with dishwasher safe parts so you can set and forget until next time you get a hankering, and the removable chute prevents damage during cleaning. There's no oil required, and you'll get at least 10 cups with every batch to satisfy the whole family.
However, like the Presto, some unpopped kernels might fly out of the chute, but if you've got someone in your house who loves them more than the popped corn itself, you're onto a winner. Even if not, this is a minor issue, and you're still getting your hands on one of the best choices for a hot air popcorn popper around. Our handy guide to the best waffle makers features more great products like this. 
Key Features:
Ten cups in under 3 minutes
Removable chute
Butter warming tray
Dishwasher safe
Recipe book included
Specification:
Brand

Cuisinart

Weight

2.65 pounds
West Bend Stir Crazy Electric Popcorn Popper

At less than $20 and a 6-quart capacity, the West Bend Stir Crazy Electric Popcorn Popper is one of the best pop for your buck options available for single dudes, popcorn-loving couples, and small families. It creates large batches, maybe more than you can handle in one sitting, while offering a greater flavor explosion compared to stove top options.
The motorized stirring rod means you need not wait by the pan until it's finished (although that doesn't take long anyway), and the heat-resistant materials ensure safety when handling. There's also a vented cover to prevent damp and moist popcorn, and this also doubles as a serving bowl for your friends, family, and guests to dig their pining mitts in while it's still hot.
Easy to use and super convenient at a superb price, it's a great pick for those on a budget who want to cast off societal expectations of eating healthy and instead gorge on popcorn until the end of days.
Key Features:
6-quart capacity
Heat-resistant handles
Motorized stirring rod
Vented cover/serving bowl
Butter well
Specification:
Brand

West Bend

Model

82306

Weight

4.2 pounds
Wabash Valley Farms Stovetop Popcorn Popper




Very similar to the Great Northern Popcorn Company's cheaper option, the Wabash Valley Farms Stovetop Popcorn Popper is a great manually operated device for those who want to feel like they've earned the popcorn they munch on throughout the night.
It boasts a 6 quart capacity that prepares your favorite movie snack in just 3 minutes, while the patented stirring system works to minimize burned and unpopped kernels to ensure you get as much as you can from each batch. It's also safe to hold and handle, with stay-cool wooden handles excelling in protecting users from nasty burns.
For those who love popcorn most nights a week, the aluminum design is durable enough to withstand repeated use, meaning your house will never lose that saliva-inspiring popcorn smell, just like you get at the movies.
Key Features:
6 quarts in 3 minutes
Patented stirring system
Stay-cool wooden handle
Sturdy aluminum construction
Popping kit included
Specification:
Brand

Wabash Valley Farms

Model

24001

Weight

2.15 pounds
Great Northern Popcorn Company Pop Pup Retro Style Popper

Another example of the wonders of the past, the Great Northern Popcorn Company Pop Pup Retro Style Popper is compact but effective and delivers a fantastic, mouth-watering popcorn to your mouth in just 4 minutes. It's not as large as it looks, which is great for finding somewhere to put it, but it still has a large enough capacity to produce a 1 gallon batch with each round.
This popcorn machine also has a built-in stirring system and the whole look is completed with a warming light to ensure each toasty bite is as satisfying as the last. As for serving, you'll get a useful pull-out tray along with a measuring spoon and cup to make sure everyone gets their fair share.
However, it's a little more difficult to clean than other options we've selected, and the parts aren't dishwasher safe, so you might need to try a little harder to keep it in top condition. Despite this, it's still a great option and would make a great gift for kids. The past may not have had wifi or Spotify, but it did have these machines in abundance, so think about what you'd really prefer in your life. You may also like to check our guide to the best smoothie blenders.
Key Features:
1 gallon per batch
Built-in stirring system
Warming light
Removable popcorn tray
Measuring spoon and cup
Specification:
Brand

Great Northern Popcorn Company

Model

6074

Weight

10 pounds
Hamilton Beach Popcorn Popper-Hot Oil




The Hamilton Beach Popcorn Popper-Hot Oil produces a substantial 24 cup with every batch to ensure you never run out of popcorn ever again. Despite the large quantity, it's still speedy, bringing your favorite snack in just minutes all with the quality you'd expect from movie theater popcorn, and maybe exceeding these expectations.
The butter well on top of the lid – which doubles as a serving bowl – helps to add flavor for those who like their popcorn a little salty, while the nonstick popping plate prevents burned-on food and surface damage to keep it operating at a high level consistently whenever movie night rolls around.
If you've got stuff to do and no kids you trust to get it done properly, the motorized stirring arm also ensures top-quality popcorn and maximizes the amount of kernels popped to ensure you don't run out too quickly. You'll need to use a little more oil than similar options, but for the taste, it's worth it.
Key Features:
24 cups per batch
Butter well
Nonstick popping plate
Transparent lid / serving bowl
Motorized stirring arm
Specification:
Brand

Hamilton Beach

Model

73302

Weight

6 pounds
Lekue Microwave Popcorn Popper

Our final pick is also our choice for the best popcorn machine if you're looking for great value. The Lekue Microwave Popcorn Popper/Maker is a simple and easy-to-use option that's completely no-nonsense and hassle-free while still delivering quality performance you'd expect of much larger and more expensive products.
It delivers hot, delicious popcorn in less than 3 minutes, and the dishwasher safe parts save you with worrying about doing the washing up after you've scarfed down your third bowl in 45 minutes. The suction lid keeps the popcorn from overflowing, and when you're finished, the bowl collapses for you to easily keep it in a drawer or cupboard without taking up too much room.
It doesn't come with the fancy features of other bowls, and it also doesn't rescue you from the microwave popcorn life completely, but if you don't mind (and maybe prefer) microwave popcorn or don't have the space or means for other options, it's a superb option at a great price that's ideal for college dorms or for the kids you still don't trust with the stovetop burners just yet.
Key Features:
Easy to use
Pops in 1 1/2 minutes
Dishwasher safe
Collapsible bowl
Suction lid
Specification:
Brand

Lekue

Model

0200226R10M017

Weight

9 ounces
Ecolution Original Microwave Micro-Pop Popcorn Popper

Who said microwave popcorn can't live up to movie theatre standards? Actually, we said that. But that was before we tried the Ecolution Original Microwave Micro-Pop Popcorn Popper. If you want to make microwave popcorn the quick and easy way, don't settle for the microwave popcorn that comes in bags. It will never live up to your expectations. 
This awesome glass popcorn popper makes gourmet popcorn quicker than any other product on this list. Just measure out the kernels using the lid (explained in the instructions) and pop it in the microwave. You can even use the lid to melt butter over the top of your popcorn. 
Made from borosilicate glass, this popper is super durable and can handle really high temperatures. Of course, the ergonomic handle stays completely cool, so it's easy to pull out of the microwave when you're ready. It's also available in six colors, so you can choose the one that best suits your kitchen design.
Key Features:
For microwave use 
Made from borosilicate glass 
Silicone lid measures kernels and melts butter 
Wide-mouth design 
Ergonomic handle 
Available in six colors 
Specification:
Brand

Ecolution

Model

Micro-Pop

Weight

1.9 pounds
West Bend 82505 Stir Crazy Electric Hot Oil Popcorn Popper

We've already featured one West Bend popcorn maker on this list. This one is a much cheaper version that gives you basically the same results. It doesn't look quite as upmarket as the first maker we featured but other than that, they're pretty hard to tell apart. This is a standalone popcorn maker – you plug it into the mains, pour your kernels in, and it makes popcorn. No need for a microwave or stovetop. 
One of the best things about the West Bend 82505 Stir Crazy Electric Hot Oil Popcorn Popper is the six-quart capacity popcorn bowl. Not only does this allow you to make large portions of popcorn, but you can also turn it upside down and use it as a sharing bowl when it's ready. The plate is non-stick, so it's easy to clean when you're finished. Plus, it has a no-tangle storage system for the cord, making it easy to store as well.
Key Features:
Six-quart 
The cover works as a popcorn bowl 
Motorized stir rod 
Easy storage  
Easy to clean 
Specification:
Brand

West Bend

Model

82505

Weight

4.4 pounds
Popcorn Machine Buying Guide & FAQ
How We Chose Our Selection Of Popcorn Machines
Here at Gear Hungry, we love popcorn (in case you couldn't already tell), and along with enjoying the best popcorn we've had in years, we also took a long look at these 2 essential factors to help us narrow down our selection to the top 10 you see above. Without these, we'd likely still be testing popcorn for breakfast, lunch, and dinner.
Reviews - Reading reviews from fellow popcorn lovers helped us see aspects of the products we might have missed or not experienced. While most of the reviews were positive, we also looked at the less-than-positive reviews to understand what went wrong and whether there were any issues that kept cropping up, other than the reviewers simply feeling like they can have a moan.
Price - While we're sure all of you are big popcorn fans, or at least knows some big popcorn fans, we also understand not everyone can or wants to pay for more expensive options. Understanding this, we looked for a range of popcorn machines that offered different features as varying prices so no matter who has a look at our selection, they will find something for them.

Features To Look For In Popcorn Machine
Before making your final decision on which popcorn machine is the best one for you and your home, check out these key features so you can be sure you select one that will be a smash hit once you get it home and set up.
Maximum Capacity - The maximum capacity of your popcorn machine will depend on how much you love popcorn, we guess. The larger the capacity, the more you can make and stuff yourself with at any one time.
If you want popcorn for more than yourself, though, a large capacity is also useful for entertaining, parties, and offices without constantly needing to empty, clean, and refill the machine for the next batch. Conversely, if you only need a small amount of popcorn, such as for family movie nights, then a smaller capacity machines is more suitable.
Easy Setup and Cleanup - No one wants to struggle with a product that's difficult to use, so a machine that's as simple to use as possible is ideal. However, it shouldn't be so simple it lacks the quality you expect.
An easy to clean machine should also be a priority to help maintain performance. Dishwasher safe options would be ideal, but not all machines are capable of this.
Type of Popcorn - Most machines accept all types of popcorn, but there are some which might not work as well with certain types. To ensure proper operation, check that the kernels you buy are suitable for the machine.
Time to Pop - Popcorn machines are fast-working as it is, and you usually get results within 5 minutes at the most. An air-popped popcorn machine is one of the fastest around, and typically deliver the best popcorn from all the options, and because there's no demand for oil with them, they're healthier, too.

Popcorn Machine FAQ
Q: Can you use butter in a popcorn machine?
A: If you want to add some flavor in your popcorn popper, there are some instances where you can use butter with them, but not all. Machines which recommend oil will be capable of using butter in them too, but for oil-free models, you risk damaging the parts.
Look for popcorn machines with butter wells if you're concerned about having butter with your popcorn. If not, you must melt the butter yourself and add after it makes the popcorn.
Q: Can you put microwave popcorn in a popcorn machine?
A: You can put microwave popcorn in a popcorn machine, but only when removed from the packaging (although we hope that would be obvious). However, you cannot put microwave popcorn in a hot air popper, as the ready-made grease and salt will affect the mechanics and damage it.

Q: What kind of popcorn do you use in a popcorn machine?
A: Your home popcorn machine should accept most types of popcorn, but to be sure, we'd advise you to double check the instructions when you buy it, because there is nothing worse than ruining your machine and your mood after realizing you've put the wrong type of popcorn in on your very first batch.
If you spend a little more for a provided popcorn kit to arrive with your machine, you can get an idea of which kernels are the right ones to use from that.
Q: How much salt do you put in a popcorn machine?
A: Do not put any salt in your popcorn machine as it will clog together and ruin the machine, making it unusable and maybe causing a fire. Instead, you can wait until after it produces the popcorn to add the salt by sprinkling it over and shaking it to distribute it evenly across each piece of popcorn so it tastes just how you like it.
Sources:
Making Popcorn with a Hot Air Popper - Instructables
Popcorn Machine Frequently Asked Questions - HTMarket
How to Use a Popcorn Maker - WikiHow
Sign Up Now
GET THE VERY BEST OF GEARHUNGRY STRAIGHT TO YOUR INBOX