Last updated:
10 Dec 2020
8 Best Kombucha Starter Kits (Review) in 2021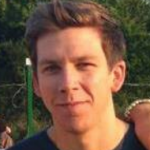 This product guide was written by Jordan Carter
Published
December 4, 2018
Homebrewing is a massively popular pastime, but while it's more associated with craft beer and microbrewing, there's another healthier undercurrent of home brewing running parallel with the basement breweries and experimental flavors. This parallel is home brewed kombucha drink. You may have heard of it, you may not, but there are people who believe kombucha is the future. With an array of health benefits of kombucha prevalent in each batch. While you can buy it in stores, many people opt to make it at home, and if you want to do that properly, you'll need the best kombucha starter kits, which, luckily for you and the whole family, we've selected right here.
Kombucha can contribute to lowered cholesterol, provide a rich source of probiotics, and give you more energy, while also improving your athletic performance. Not bad, hey? So, if you're sick of spending supermarket premiums for every bottle of that sweet booch, if you're concerned that you're makeshift brewing kit isn't up to the standards required to not make you sick or cause some fermentation disaster, then a kombucha starter kit is certainly for you, so let's see what's brewing.
The Best Kombucha Starter Kit
Kombucha Starter Kit FAQs
Q: How Do I Make Kombucha?
A: Making kombucha tea isn't as arduous and complicated as it is to brew your own beer. There are very few things that can go wrong when making your own kombucha at home, and it won't just save you running to the store every day (or having to carry armfuls of bottles at a time), but also save you cash you could spend on cool gear, especially with the holidays coming up, so why not treat yourself, hey?
Your home kombucha kit will come with easy-to-follow instructions on how to make it, but if you want to have a good idea before it arrives at your door - so you can get right down to it, no matter what you were doing beforehand - we've put together a useful little guide for making kombucha ad reaping the benefits.
Equipment
Much of the beauty of making your own kombucha is its simplicity, and you'll only need a few pieces of equipment to get started.
Glass jar
Stirring utensil (wooden or plastic)
A cover (cloth or coffee filter)
Something to hold the cover in place (rubber band)
Kombucha starter kits should provide you with some of these (and all of them, if you're lucky) but if they don't, you must find your own.

Ingredients
It's not just putting tea in water and waiting, you'll need other ingredients to have a successful first batch and beyond.
Water
White sugar
Tea bags or loose tea leaves
Starter tea or distilled white vinegar
Active SCOBY (Symbiotic Culture Of Bacteria and Yeast)
These ingredients are just to give you a general idea. You don't need to use a specific tea and there are different kinds of water that can make the batch more successful. The best kombucha starter kits will come with enough ingredients to get you started and try out of different flavors for your first few batches.
Ratios
You probably know enough about brewing or making anything at home to understand that you can't just throw everything in and hope for the best (well, you can but try it and let us know how successful that was). Instead, you need to work out the correct ratios for the corresponding batch size.
One Quarter Gallon Batch
2 tea bags (or 1½ teaspoons of loose tea)
¼ cup of sugar
2 - 3 cups of water
½ cup of distilled vinegar or starter tea (whichever you have)
One Half Gallon Batch
4 tea bags (or 1 tablespoon of loose tea)
½ cup of sugar
6 - 7 cups of water
1 cup of distilled vinegar or starter tea (whichever you have)
One Gallon Batch
8 tea bags (or 2 tablespoons of loose tea)
1 cup of sugar
13 - 14 cups of water
2 cups of distilled vinegar or starter tea (whichever you have)
It's unlikely that you'll want (or be able) to make a batch larger than 1 gallon, but if you have a jar big enough to do that, you'll need to scale the ingredients, around double the amount of one gallon should suffice.
However, we should warn you that attempting large batches of kombucha - while tempting for saving money and time - can cause uneven fermentation, which will ruin the batch and all your hopes and dreams of being the King of Kombucha, the Booch Baron, the Duke of Distilled Vinegar. Okay, that last one sounds lame, but you get the idea.
For now, it's best to stick to smaller batches for consistent success and also to prevent your home becoming more kombucha than anything else. The wife and kids may not be as thrilled about it as you are.

Process
Heat your water (enough to steep the tea in) and pour it into a jar, add sugar and stir until it creates a solution.
Add the tea bags or tea leaves.
Cool the mixture down to room temperature (between 68 - 85ºF or 20 - 29°C for our European friends). You can leave the tea in for as long as you like, but the longer you leave it the stronger it will be.
Take the tea bags or strain and remove tea leaves from the mixture
Add distilled vinegar (you can replace the vinegar with starter tea from older batches, but because this is your first time, vinegar is a fine substitute).
Add your active SCOBY.
Cover the jar with a cloth or coffee filter and secure with a rubber band.
Place the mixture somewhere room temperature and out of direct sunlight. Leave for 7 to 30 days. The longer you leave it, the more vinegary it will taste.
Remove your kombucha and pour. Keep the SCOBY and some liquid from the bottom of the jar to use in the next batch.
Enjoy your kombucha, or if you want to do more to it, you can add flavors, bottle it, and show it off to your buddies.
Remember, brewing kombucha is supposed to be fun, so don't get too stressed over batches not coming out how you hoped they would the first time. It's true that is isn't too hard, but it may take a couple of tries to get your kombucha just how you like it.
Sources
The Rise in Popularity of High Grade Home Brewing in the USA - Brewing Culture
The best!
Gear, gadgets & stuff for men
Straight to your inbox