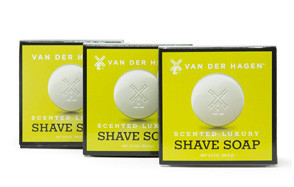 Van Der Hagen Scented Shave Soap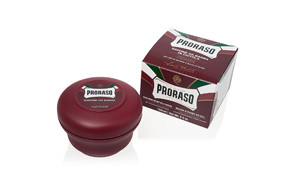 Proraso Shaving Soap in a Bowl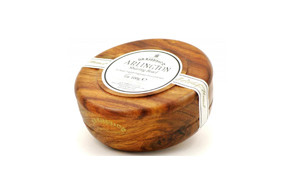 D.R.Harris & Co Arlington Mahogany Shaving Soap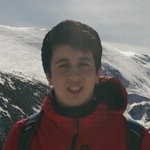 Shaving soaps are the very definition of old school. They passed out of widespread use half a century ago and lingered in obscurity until just recently, when their tangible qualities were rediscovered by a new generation of men intent on preserving some of the finer things in an increasingly virtual world. Shaving soap forces you to slow down and unplug. To consider yourself and your physicality. To ponder the scents, experience the textures and revel in the finished product. That's a lot to ask of soap but great shaving soaps deliver, which is why we keep coming back. Without further ado here are the 11 best shaving soaps for men.
The Best Shaving Soap for Men
Shaving Soaps Buying Guide & FAQs
Things To Consider When Choosing Shaving Soap
Keep the following in mind when selecting shaving soaps and you're sure to find one that's a good match for your beard and skin.
Allergens - Soap can produce a surprising number of allergic reactions in people and that includes the top shaving soaps. If you have sensitive skin make sure you select a soap that is allergen free and free of artificial colors or fragrances.
Scent - As we said if you have sensitive skin you'll probably want to avoid shaving soaps with artificial fragrances added. However if that's not an issue for you you'll find a wide array of scents to suit just about every preference. Although to be sure the various scents associated with mens shaving soap tend toward the manly, musky, burly type of scents.
Size - Most of the time size doesn't matter. However there may be instances like when you are traveling that lugging around a full size puck of your favorite shaving soap for men just isn't necessary or practical. Fortunately shaving soap today is available in all sizes and shapes.
Aesthetics - Some guys like their shaving soap in a bar, some in a bowl, some in a particular type of wooden bowl. Some insist on throwback packaging, others don't care about the packaging but want the puck itself to have a pleasing aura to it. Which type of guy are you?
Price - Of course you'll also want to consider the price of the shaving soap you buy. While there aren't any brands we're aware of that will break your bank some are definitely more expensive than others. In fact it's possible to buy some top shaving soaps for upwards of $100.
Shaving Soaps FAQs
Q: How Much Shaving Soap Should You Use?
A: There's simply no way to say you should use X ounces of shaving soap. The amount will be different depending on what type of lather you're after (thin or thick), how thick your beard is and most of all how much provides you with a nice comfortable shave. Which is only something you can determine through trial and error. There are some mens shaving soap basics you should adhere to when it comes to preparing the soap and we'll cover those in the answer to the next question.
Q: How to Use Shaving Soap for Men to Achieve the Perfect Shave?
A: A great shave depends on achieving a great lather and there are definite steps to take to achieve the perfect lather. They are:
Prepare the soap and brush - If you are to achieve the perfect lather for your face it's important to prepare the brush and soap by giving them a good soak in warm water. Typically you'll let the soap soak for 10-15 minutes. For the brush a few minutes submerged in warm water should do it.
Building the lather - You can go one of two ways with lather, either lots of water or very little water. With lots of water you'll typically get a thicker, creamier texture so exactly how much water you add will depend on how creamy you like your lather. For the purposes of this guide we'll assume you like a nice thick traditional shaving soap lather. So load your nice wet shave soap brush with soap by swirling on the surface of the puck. Give it enough force to splay the bristles a bit. Keep swirling until you've got a light foam comprised of tiny bubbles.
Apply to your face - Once the brush is properly loaded with a light foam of tiny bubbles apply it directly to your face. Keep swirling until the foam starts to build. If necessary dip the brush quickly into the warm water you took it from and continue swirling. Remember you're not going to achieve the kind of aerosol induced foam you get with canned shaving creams. You're after something more organic which is typically a heavier and slightly less lofty than canned foams.
Once the lather has achieved the desired consistency it's time to pick up your straight edge and get to work.

Q: How Long Does Shaving Soap Last?
A: In most cases where you shave every day or two a puck of shaving soap should last 2 to 3 months. There are however some milled soaps such at the Taylor of Old Bond Street Sandalwood Hard Shaving Soap reviewed above that could conceivably last a year.
Conclusion
The top shaving soaps for men may seem like a quaint walk down memory lane but the fact is today's mens shaving soap is much more than that. It's the perfect way to get your day off to a relaxing, rejuvenating start and a great way to connect with traditional values that resonate even more fully in the digital age.