Best Lego Architecture Sets in 2022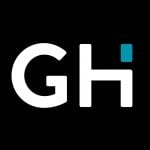 This product guide was written by GearHungry Staff
Last Updated
August 28, 2018
GearHungry Staff
GearHungry Staff posts are a compilation of work by various members of our editorial team. We update old articles regularly to provide you the most current information. You can learn more about our staff
here
.
GearHungry may earn a small commission from affiliate links in this article.
Learn more
Gazing out at the city skyline is a favored shot among movie directors, photographers, romantics and those who are contemplating the world around them. Our world is full of amazing vistas of modern cities that drive people to hop on planes just to view them every day. Whether you seek the style of New York, the history of London, Sydney's modernity, Shanghai's remarkable evolution through centuries, or just a slice of deep dish Chicago pizza pie while you gaze across the famous building jutting up into the sky, skylines can inspire wonder in anyone who sets eyes on them. But what do you do if you can't afford to see them for yourself? Well, you can look at pictures, sure, but that gets boring pretty quickly. We believe you'd much rather recreate them for yourself, and that's why we've compiled the best Lego architecture sets. For fans of architecture, the wonders of the world and Lego itself, these are the best sets to look out for.
The Best Lego Architecture Set
Lego Architecture New York City Skyline
Hey there, what's up, how ya doin'? The city that never sleeps is home to the likes of Friends, immortalized in Woody Allen movies and is packed full of famous landmarks that you probably learned about before you even knew your own name, and they are all represented in this set.
The Lego Architecture New York City Skyline brings all of the glitz and glamor of New York (New York!) to your fingertips as you can construct classic landmarks such as the Statue of Liberty as well as the unmistakable One World Trade Center, Empire State Building and Chrysler Building. Also included is the awkwardly shaped (New Yorker's words, not ours) Flatiron Building that you might have seen in pictures and movies, but never really understood its significance.
This is a great way to begin your Lego Architecture collection and provides all of the class and magic of (almost) everybody's favorite city. It comes with nearly 600 pieces, which will keep your attention as you dig into a classic New York style meal of Chinese food and pizza, as you recreate a detailed skyline that will nearly, nearly, nearly make you feel like you are cruising along the Hudson River and into harbor.
The set is also provided with a collectible booklet that details the history of the buildings, as well as providing detailed about design and information on the architecture. For architecture buffs, this is not something to be missed. If you love your Lego as much as you love solving all of the problems that architecture conjures up, then why not start with New York City.
If you have been itching to get to the Big Apple, this won't entirely scratch that itch, but it can keep your spirits up as you carry on pursuing that dream of the Empire State. If you are going to buy any one Lego architecture studio set, then the New York City Skyline is the one to go with, you can fuhgeddaboud anything else. Be sure to also check out our list of Lego sets for adults for more great items like this. 
Key Features:
5 famous New York City landmarks: Flatiron Building, Chrysler Building, One World Trade Center, Empire State Building and Statue of Liberty
598 pieces
Collectible booklet included
Ideal for display purposes
Specification:
Brand

LEGO

Model

6135673

Weight

1.55 pounds
Lego Architecture London Skyline
Up there as one of the best lego architecture sets, the London Skyline architecture kit brings all of London's class to your living room for you to recreate the famed city skyline. Originally only available at the Lego Store in Covent Garden, London, the set is now available worldwide and is perfect for any British expats who miss the sophistication of home or anglophiles who love getting their hands on all things British.
You don't have to love the UK to enjoy this set, though. It is a great addition for all Lego enthusiasts and will fit seamlessly into the best Lego architecture collections. Like others in the Lego architecture series, the set comes with an informative booklet that details the history and construction of the buildings, so you can learn while you have fun, which is often the best type of fun (a line shamelessly stolen from everyone's old Math teacher.)
It features, all of London's most popular and famous landmarks for you to enjoy without having to cope with the tourists getting in your way. Big Ben stands tall overlooking the River Thames, while Tower Bridge is designed with hinged parts to create the most accurate authenticity. Also part of the set is the National Gallery complete with Nelson's Column (and not a pigeon in sight). To top it all off, the London Eye sits proudly behind it all as the perfect backdrop that takes you through the history of Old London Town, that really has done quite well for itself over the years.
A very fun and engaging build which, while not being as large as others, still comes with enough small parts to make the hunt for the right piece an essential aspect of the overall experience and is provided with easy-to-follow instructions that make it great for any father-son or father-daughter bonding session. When you are finished, you can sit back with a cup of tea and a scone and marvel at the skyline of one of the world's most famous cities.
Those who are enamoured by the history of London may look no further than Lego's London Skyline set. It could perhaps come with different landmarks, but there is still enough here to capture the character of a city that has been famed from Dickens to Dolloway, from Moore to McEwan, and is on everybody's bucket list. This also makes a perfect gift for architects in your life.
Key Features:
5 famous London landmarks: Big Ben, National Gallery, Nelson's Column, Tower Bridge, London Eye
468 pieces
Collectible booklet
Perfect bucket list reminder
Specification:
Brand

LEGO

Model

6174060

Weight

1.2 pounds
Lego Architecture Shanghai Skyline
Lego's Shanghai building kit is our premium choice for Lego architecture skyline models. It offers something just a little different to what we are used to seeing every day and, like London, takes you on a trip through the traditions of one of the world's most historically rich nations.
Out of all Lego architecture sets, the Shanghai model will provide you with the best value for money and features no less than seven different locations and landmarks that will make you feel like you are deep in throes of a Shanghai vacation. Builders will be treated to intricate Lego mechanics that will only be understood by actually completing them and this is most evident in spiraling Shanghai Tower. Other locations included are the Oriental Pearl Tower, World Financial Center, Radisson Blu Hotel, Bund Buildings, Chenghuang Miao Temple, and Longhua Pagoda.
These constructions offer you a vision into the wonderfully unique world of China that many people might not get the chance to view in real life. It comes with enough twists and turns to make it a massively enjoyable and engaging set that brings surprise with each new building that keeps you both on your toes and constantly guessing what is in store for the next monument. Lego engineers have managed to tap into the nuanced construction of ancient Chinese landmarks to create something that is both memorable and thrilling. If you love Lego and want to try something a little different from the norm, then this is the Lego architecture kit for you to proudly display all your worldly knowledge on your shelf.
Due to its complexity and uniqueness when compared to the abject-sameness across buildings in the western world, it is not out of the realm of possibility to consider it one of the best lego architecture sets that money can buy. Take a chance and leap into the far east, ignore the culture shock and just embrace the beauty of what Shanghai's skyline has to offer. Enjoy building with Lego? Check out our review of the top Lego robots for our top picks. 
Key Features:
7 famous Shanghai landmarks: Chenghuang Miao Temple, Longhua Temple and Pagoda, Radisson Blu Hotel, Bund area, Oriental Pearl, World Financial Center, and the Shanghai Tower
597 pieces
Built to-scale
Realistic color depiction
Specification:
Brand

LEGO

Model

6213423

Weight

1.55 pounds
Lego Architecture Sydney Skyline
G'day mate! This Lego architecture Sydney Skyline brings all of the famous locations you have seen and heard about from down under and brings them to your construction table for you to spend a couple of hours putting together this collection. Each piece falls perfectly together to recreate a Lego version of one of the most memorable and famous skylines in the world which is captivating enough for even the most experienced Lego builder.
The set features the world famous Sydney Opera House, which is perhaps the only landmark than most people outside of Australia associate with the city that might feel like the capital but actually isn't (and it's not Melbourne, either). However, also included is the Sydney Harbour Bridge, Sydney Tower and Deutsche Bank Place, all of which are must-see locations should you ever venture south of the hemisphere.
As with many Lego architecture sets, it comes with an educational and interesting booklet is included for you to understand the significance of each building and why they were included in the set. You won't find any references to dingos eating babies or kangaroos, but you will find information about a city that has managed to evolve and become a go-to destination for many when embarking on around-the-world trips.
Even for those who can't get away just yet, it can be a helpful reminder of what else is out there. This is a set that features the more modern side of human architecture, and it comes complete with the panache of one of the most stylish cities in the world.
For those who love learning about the great wide world around us, this is a great set to have a better understanding about what else there is to see and might even inspire some people to get out of their hometown and check out what occurs down under. Find more great products like this by checking out our Lego Star Wars Sets guide.
Key Features:
Features 4 world famous Sydney landmarks: The Sydney Opera House, Sydney Harbour Bridge, Sydney Tower and Deutsche Bank Place
361 pieces
Collectors booklet included
Compatible with all construction sets
Specification:
Brand

LEGO

Model

6174053

Weight

14.9 ounces
Lego Architecture Chicago Skyline
When it comes to architecture building sets, value is very important. Our choice for the best value Lego architecture is the Chicago Skyline. It is a collection of immortal icons from one of the best states in the US and is the perfect addition to your Lego architecture collection. Not only does it come at a great price, but it contains 6 of the most legendary buildings that are renowned throughout Chicago as well as the world.
These include the Willis Tower (also known to Chicagoans as the Sears Tower, and they won't let you tell them any different), as well as John Hancock Center and Cloud Gate. The unrivalled Big Red is represented, and no Chicago-themed set would be complete without the Wrigley Building standing tall and strong, a staple of Chicago as a whole.
Finally, a small but chic representation of the DuSable Bridge ties everything together and creates a complete set that both marvels and inspires. The set itself is a joy to put together and combines complexity with innovation to make it one of the best Lego architecture options on the market. It makes the most of contemporary style as well as a classic big-city feel that helps it to stand out against other models that will have you wishing you had a slice of deep dish right here, right now.
For any US expats who call Chicago home, this is a great way of not missing the comforts of the state too much, and for those who just love all things America, it deserves a place on your shelf as much as any other set. Looking for a great Lego product for a kid?: Check out our review of Lego Ninjago sets for our top picks.
Key Features:
Features 6 famous Chicago landmarks: Willis Tower, John Hancock Center, Cloud Gate, DuSable Bridge, Wrigley Building, and the Big Red
444 pieces
Collectors booklet
Complex and enjoyable build
Specification:
Brand

LEGO

Model

6174056

Weight

1.4 pounds
Sign Up Now
GET THE VERY BEST OF GEARHUNGRY STRAIGHT TO YOUR INBOX