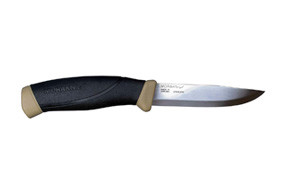 Morakniv Companion Camping Knife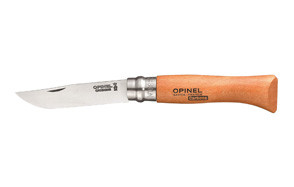 Opinel Carbon Steel Camping Knife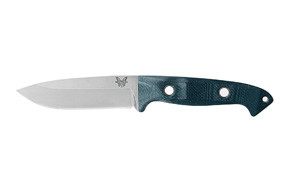 Benchmade Bushcrafter 162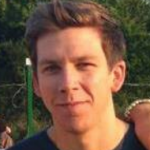 A camping knife should be strong but versatile enough to handle a variety of tasks. It should be compact enough to carry easily but robust enough to cut rope, carve stakes, clear brush and help with food prep. And it should be durable. Because nothing will test the mettle of a knife like life in the great outdoors. Below are the best camping knives of 2019.
The Best Camping Knife
Best Camping Knives Buying Guide & FAQs
Q: What is a Camping Knife?
A: Regardless of whether you camp in a roadside campground where you pitch your tent next to the car or you saddle up and hike miles into the woods your experience will be largely defined by the quality of your gear. It was true for Lewis and Clark and it's still true today. Without a doubt a high quality camping knife will need to be among your gear, but just what is it that makes a knife a camping knife?
While there is bound to be overlap between the different categories of outdoor knives the camping knife is loosely defined as a heavy duty knife, typically full tang, whose blade is typically under 5" in length and which can be used for splitting kindling, cutting cord and rope, assisting with food prep, whittling tent stakes, batoning firewood and clearing brush if necessary. While survival knives should always be fixed blade affairs some knives used for camping are folding knives, like the Opinel Carbon Steel Folding Pocket Knife profiled above.

Q: When is it a Good Idea to Carry Multiple Knives?
A: If your outdoor excursions tend to center around state parks, roadside campgrounds or summer weeks camping at the beach a standard camping knife like any of the ones profiled above should be more than adequate. However, if you're a dedicated fan of the great outdoors and regularly find yourself in those remote places known only to the deer and the antelope you know the weather can change at the drop of a hat and a pleasant day in the woods can turn into a survival situation in under an hour. For that reason the informed outdoor enthusiast always brings more than one type of knife with them into the deep woods. Why? Because it's likely they'll encounter situations where a standard camping knife will be too little and other situations when a survival knife will be too much.
Camping Knife Care
A good camping knife is a precision tool that will not only cut your bacon it will also save it on occasion. As such it deserves to be treated with the same respect you'd show your tent or hiking shoes. Therefore:
Conclusion
Camping knives are essential woodland gear that are every bit as important as the stove, the rain fly and more. Before you set out on your next woodland adventure make sure you have a high quality camping knife with you.