Best Bread Knives In 2022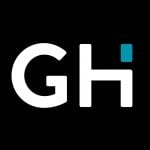 This product guide was written by GearHungry Staff
Last Updated
December 6, 2018
GearHungry Staff
GearHungry Staff posts are a compilation of work by various members of our editorial team. We update old articles regularly to provide you the most current information. You can learn more about our staff
here
.
GearHungry may earn a small commission from affiliate links in this article.
Learn more
Chef's knives come in all shapes and sizes, different blade edges, handle designs and construction from stainless steel to ceramic and everything in between. While you can buy them as fully comprehensive sets with a knife designed to do every separate job in your kitchen, the common acceptance among most professional experts in the category is that three knives should do the trick! As long as you at the very least have a paring knife, a chef's knife, and a good quality bread knife as part of your cutlery arsenal, then you are armed and dangerous and ready to chop, slice, dice and pare just about anything! Any more than that and you will probably just be wasting your money and have a drawer of blades that never see the light of day! We're specifically looking at the Best Bread Knife category today. Let's face it, we can live without a lot of things in our lives, but a fresh slice of bread and butter just isn't one of them. Simple pleasures! They don't come much more joyful than slicing into a crusty bloomer! So let's take a look at the top recommendations when it comes to Best Bread Knives, kicking off with our Best Choice selection.
The Best Bread Knife
Victorinox Swiss Army Serrated Bread Knife
Expertly crafted in Switzerland since 1884, the Victorinox brand of knives and kitchen equipment is loved by professional and amateur chefs around the globe. Recommended by a leading gourmet consumer magazine and frequently found on the kitchen tops of world-renowned chefs, Victorinox is a brand you can trust who stand firmly behind the workmanship that goes into all their products by offering a lifetime warranty. Although this particular Fibrox Pro knife is marketed as a Bread Knife, it is in fact far more versatile than that which is why it gets our Best Choice spot in today's Best Bread Knife review. Aside from bread which it effortlessly excels at slicing, it's also fantastic for leveling cakes, cutting sandwiches and slicing a range of fruit and vegetables too.
If you were to only invest in one serrated knife, then this 10 ¼ inch Fibrox Pro Curved Bread Knife would undeniably be the way to go. That serrated edge allows the handler to easily slice through everything from a crusty load to a delicate tomato. The curved design of the blade lends itself to an effortless and effective rocking motion that gives you plenty of clearance. It's been thoughtfully designed to be optimally weighted, and while it is light-weight, it is certainly high-quality constructed from European steel that reduces hand fatigue. We should also mention the Fibrox Pro handle too which is a patented, ergonomic grip design, comfortable to operate and non-slip too. It perfectly fits into the palm to deliver a secure and natural grip as though the knife were an extension of your own hand. Hygienic and also dishwasher safe too, whether you are a seasoned chef or an enthusiastic novice, this Victorinox Serrated Bread Knife is a superb choice. Find more great products like this by checking out our guide to the best steak knives.
Mercer Culinary Millennia Bread Knife
Next up we have a new contender in the category of best-serrated bread knife in the superior shape of this one-piece high carbon Japanese steel knife from Mercer. The Millennia Cutlery bread knife is forged from non-staining, rust-resistant steel that is guaranteed not to discolor or corrode. It's precise, strong and durable and requires minimum maintenance. Thanks to its razor-sharp serrated edge cutting as well as chopping is simply a breeze. It's not difficult to see why this won the Cooks Illustrated award for Best Serrated Knife and we think it will fast become a favorite in your kitchen too.
Besides the high performance of the blade, this long bread knife also features an ergonomic handle that is made from Santoprene which delivers comfort and polypropylene for durability. There are also textured fingers points running along the side of the handle which provides a good firm, slip-resistant grip. In case you were also wondering, this Mercer Culinary Millennia Bread Knife is also NSF certified which means it's been rigorously tested and approved to the very highest of standards and meets up to their exacting requirements when it comes to quality, safety as well as performance. With a lifetime warranty also included from the manufacturer, you'll be happily slicing bread for many years to come! Our handy guide to the best electric knives features more great products like this.
Pure Komachi 2 Series Bread Knife
Offering up something that is a little more fun next, we have an eye-catching monochromatic colored knife from the Komachi-2 series. While the colors look fun and enticing, bringing a sense of drama and modernity to your kitchen, they also serve a useful purpose too in being color-coded so that you can instantly recognize and pick the right Komachi knife for the job. This bread knife is actually more of a multipurpose cutting tool and is an 8-inch reverse scalloped bread knife which comes with a unique blade design ensuring it delivers a faultless and effortless cutting action.
Constructed from high carb quality stainless steel, it won't dull over time and will retain that super sharp edge. That color popping finish is thanks to FDA approved resin that is bonded with the quality stainless steel to give this knife its unique "edge"! It's also totally non-stick and corrosion coating protected so is quick and easy to both clean and maintain. With a lightweight and ergonomically designed handle, it nicely and comfortably fits in hand for a contoured hold and a fatigue-free grip. Sharp in both its looks, performance and functionality, this Pure Komachi 2 Series Bread Knife is sure to make an attention-grabbing addition to your culinary arsenal.
Kutler Professional Bread Knife
Next up we have an extra-long length style professional bread knife from Kutler who are well renowned for manufacturing some of the smartest and finest cutlery on the planet, used and loved by professionals and novices alike. Expertly crafted, this 14" bread knife fuses performance with versatility and a comfortable, ergonomic design. With a serrated edge, it slices from bread like a hot knife through butter and makes effortless work on cakes and pastries too. That's thanks to its high carbon stainless steel construction which is perfectly balanced with a weighted handle to deliver optimum control and precision.
With an ultra-sharp wavy-toothed edge you can tackle the crustiest of artisan breads to the softest of floury baps, bagels and all other kinds of culinary and confectionary delights. It's so sharp and sensitive that it can also be used to slice evenly through watermelon and pineapple or tomatoes too with complete ease. The Kutler really is a multi-purpose kitchen utensil that will meet pretty much all of your kitchen demands. This kitchen knife can be easily maintained and cleaned by simply washing by hand with soap and warm water, ensuring that you thoroughly towel dry your knife before putting it away. Your flexible Kutler Professional Bread Knife is also corrosion and stain resistant and should never need to be re-sharpened as long as you care for it correctly. 
We have our Premium Pick up next which really when you consider how exceptional this serrated bread knife actually is, is reasonably budget-friendly after all. In the business of making knives since 1955, Japanese brand Tojiro really does make sensational blades that combine superior materials and quality with what are keen prices compared to their competitors. It's strong, sharp, durable, and comfortable to handle. It also provides plenty of pre-requisite knuckle clearance to deliver a safe and fatigue-free slicing action.
Let's talk a little bit further about the construction of this knife. Featuring extra hard forged molybdenum/vanadium stainless steel it has outstanding levels of stain and corrosion resistance and won't ever fracture. We'd go as far as to say that it delivers a scalpel-like sharpness so operate with care! While the serrations will last for the lifetime of the knife, you will need to occasionally use a knife sharpener on your Tojori Bread Slicer to ensure it is maintained in pristine condition. Even the handle is elegant, constructed from black pakkawood with an ergonomic, comfortable grip that feels natural to hold. There's just the optimum balance point between where the handle and the blade meet and with three stainless steel rivets attaching to the full tang, it's a durable and dependable bread knife that should last you for life.
Cangsham W Series German Steel Bread Knife
When you think of Chinese produced knives, sadly the first thing that comes to mind may not necessarily be their superior quality, but you can park that idea right there! When it comes to a Changham knife, you can actually be assured that you are getting a superior product. That's because of the owner of the company. Henry Lui, traveled the world to find a bladesmith that was up to the job of forging the quality of blade he demanded for his knife brand. He allegedly tested out over 80 manufacturers before he found his bladesmith in China. All his cutlery is backed by his dedication to quality reassurance, research and development and this W Series German Steel Bread Knife from Cangsham's extensive collection is no exception.
The W series is a prestigious collection of which the bread knife forms an integral part. It's durable, dependable and good looking too with teakwood handles and brass rivets which elevate the rustic charm and good looks of this bread knife. Engineered from durable, high-quality German steel the knife is more than capable of withstanding daily use and is considered an essential in many a chef's kitchen around the world. With a well-balanced weight, the knife is easy to handle and operate. Due to the wooden handles, a little more maintenance is required to keep your Cangshan knife in optimal working order, and it's recommended that the handles be periodically oiled after hand washing to ensure that they don't dry out. This is a tasteful and attractive looking knife that you will love to use of the highest caliber delivering a professional performance. Make sure you combine it with some of the best beard machines from our list.
Cuisinart Graphix Collection Bread Knife
Our final recommendation today comes from the well-known kitchen and household brand, Cuisinart. Specifically, we are looking at their offering in the bread knife category, and this highly attractive looking knife comes from their Graphix Collection. It's an 8-inch knife that has been forged from high-carbon stainless steel to deliver precise and accurate slicing action. With a tapered handle to match, it allows for effortless and comfortable cutting, and it also looks very stylish too. The blade itself is precision tapered and narrows gradually for a fine and sharp, superb result.
With a lifetime warranty provided by Cuisinart, Graphix Collection Bread Knife is a budget-friendly and easy to use serrated bread knife that you will enjoy using for many years to come. Whether you are cutting a sandwich, slicing a layer of cake or enjoying a crusty topped loaf of fresh bread, it's the perfect knife for many a job and culinary occasion. If you love this knife, you also add to your collection and customize your cutlery set with more from the Graphix Cuisinart range. You can always trust that Cuisinart is at the forefront of design and performance technology with their ever-expanding range of cutlery and cutlery block sets. With new blade surfaces combined with the latest technology textured handle designs, the Graphix collection provides superior cutting results in a series of knives that beautifully enhance and fit any kitchen décor. You could say they're a cut above the rest! Check out our selection of the best butcher knives and find more great products like this.
Imarku 10-inch Pro-Serrated Bread Knife
It's possible to sharpen bread knives but you don't want to have to do it every time you cut into a loaf. That means you want a bread knife that's super sharp out-of-the-box and stays sharp for a long time. The Imarku 10-inch Pro-Serrated Bread Knife is just that. Made from high-quality German steel, the serrated blades will make quick work of any loaf of bread. With a high-carbon content, the steel resists rust, corrosion, and discoloration. This knife will feel exactly the same after a year of solid use. 
Another feature worth mentioning is the Pakkawood handle. It's ergonomically designed for maximum comfort and perfectly fits the contours of your hand. The Pakkawood has a beautiful open-grain aesthetic that compliments the shine of the steel. It's definitely one of the best-looking bread knives on this list. Plus, it comes in a classy red and black presentation box. And, if you're not 100% convinced about your purchase, the company provides a money-back guarantee.
Cutluxe 10-Inch Bread Knife
Next up, we've got the Cutluxe 10-inch bread knife. When it comes to creating high-quality kitchen knives, this company has garnered a solid reputation on Amazon. These knives are made in China using German steel, which allows the company to keep the price low, especially compared to professional-standard kitchen knives. As we said, the blade is made from German high-carbon stainless steel. It's been hand-honed sharpened at 14-16º, which means it's super sharp. It's also worth mentioning that this blade is full-tang, meaning that the steel continues into the handle, making it much stronger. 
The handle is designed to fit perfectly in your hand. Made from Pakkawood, it has been triple-riveted to ensure that it doesn't come apart, even after years of use. In our opinion, this is the prettiest knife on this list but it's definitely one of the most durable.
Sign Up Now
GET THE VERY BEST OF GEARHUNGRY STRAIGHT TO YOUR INBOX