Best Butcher Knives In 2021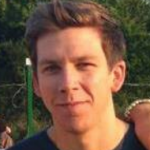 This product guide was written by Jordan Carter
Published
December 7, 2018
Support us! GearHungry may earn a small commission from affiliate links in this article.
Learn more
Before you go ahead and invest your head earned cash in a new professional butcher's knife, we recommend you read our latest review. You can spend upwards of $100 on an excellent professional style blade, and for the dedicated meat lovers among you or those who take their culinary exploits in the kitchen seriously, that's probably not going to be an issue. For the rest of you who fancy getting to grips with the grill this year or finessing their filleting and boning skills, then a good quality butcher's knife should form an integral part of your essential arsenal of knives. You might have some budgetary restraints though so hopefully we've covered off all the bases with our Best Butcher Knife roundup. Good chef's and good knives go hand in hand. Way before you even begin to cook up a storm on the BBQ or in the smoker, your knife will be taking care of a lot of the hard work for you. Knowing what kind of blade you should invest in can be tricky, so we're here to cut through all the fat and gristle with our Best Butcher Knife recommendations. So get that sharpening stone at the ready and get ready to de-bone your family's favorite protein like a pro.
The Best Butcher Knife
Butcher Knife Buying Guide & FAQs
Features To Look For In Butcher Knives
Before we delve in and specifically look at some of the critical elements that make a good Butcher Knife, it's worth just recapping what they are and just what makes them so unique and crucial to have as part of your pro equipment. They're primarily made up of only two key component parts, a handle, and a blade.
Handles - The handle, although not generally regarded to be as important as the blade, must almost certainly not be overlooked. You need to have a handle that you can grip and operate for extended periods of time without it causing your wrist to fatigue or give you any unwanted pain. The handle needs to be just right for you as you are the one who's going to be using it. When it comes to materials as we will go on to discuss, you have the choice of wood, polymer or other synthetic materials all of which come with their own set of advantages.
Blade material, Durability & Sharpness - You will find that your professional Butcher Knife will come in a variety of different materials too. Stamped blades are cut from a piece of stainless steel sheet so are generally more lightweight but less resistant to rust. The also won't be as durable either. They make a more popular choice for anyone either new to knife handling or who is on a more limited budget as they are more cost effective. Forged blades, on the other hand, have been physically forged from steel and then shaped to form an actual blade. This is a far more traditional technique and centuries old. Due to the more time and expertise that goes into this process and the craftsmanship involved, forged blades tend to be more expensive, but they are sturdy, durable and long-lasting. Most of the professional chefs will opt for this type of durable blade.

Butcher Knife FAQs
Q: What is the best knife to cut raw meat?
A: Don't be fooled into thinking that you can use any knife to do any job. Not all kitchen knives are suited to cutting meat, especially not raw meat, and you certainly wouldn't want to try and use the same knife for your meat as you use for your bread. When it comes to slicing cooked meat your best bet is a knife with a Granton edge. By that, we mean one that features small dimples along the length of the blade. For raw meats, you need a slightly different tool for the job. A small 5 to 6-inch boning knife is a good choice, or you could go for Butcher Knife in the Cimeter style. Opt for a blade of say 10 to 12 inches and make sure that there is some flexibility in the blade so that it has some give and that the handle offers plenty of good support and a secure grip. You could also try a meat cleaver, especially if you cutting up a large bird or joint of meat that has plenty of bones and sinew to deal with.