GearHungry may earn a small commission from affiliate links in this article.
Learn more
Knife Brands
There are some best pocket knives that are simply a cut above the rest (we couldn't avoid that pun even if we wanted to). We're huge on these top eight crafters of superior steel and blades, to the point that each brand on this list is owned by members of Gear Hungry for regular use. We're always about bringing you the top gear, so it's only fair that we share our insider secret about the who and why of our personal gear, and why we got into this business in the first place.
1. Spyderco
Not only are these stellar blades hand-crafted in the United States, but these cheeky bastards even had an entire street named Spyderco Way, just to put their headquarters on. Jokes aside, these guys are the real deal for more than just products. Their customer services rates on of the very best that we, or our readers have ever encountered. They're true blue dedicated patriots, and even offer discounts to EMTs, active and inactive military members, law enforcement, fire rescue and paramedics, all through their OpFocus initiative.
Their blade catalog runs from flippers to non-locking, byrd knives and specific blades that meet strict New York City standards for shipping. Seriously, these guys have thought of it all. They give you an in-depth view into every aspect of each product, from the country of origin, blade thickness, and more. These guys don't just sell knives, they're fanatics about the precise method of building the perfect instruments. Spyderco, we salute you.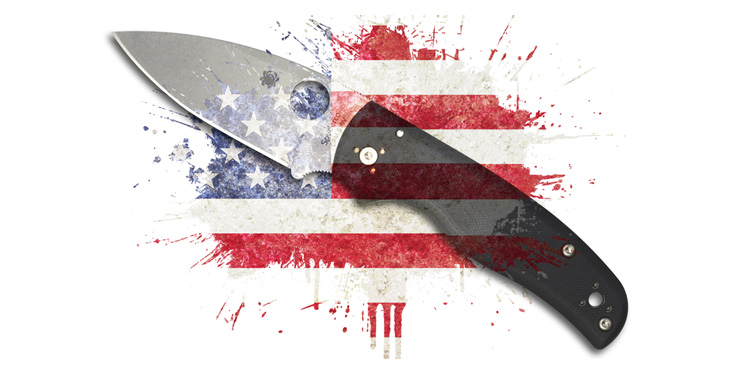 2. CRKT
From Oregon to North Carolina, and through over a dozen other states, CRKT employs the top knife designers in the country to put the pedal to the metal and craft some killer knife styles. Their resources on knife care and maintenance go unrivaled; they live and breathe this stuff. From finding a dealer to discounted items, catalog requests and more, this real down-to-Earth blademaster shop is exactly the kind of place we like to purchase from.
Whether it's replacement parts or general inquiries, (they even go so far as to identify counterfeits), CRKT has you covered. While they also build a slew of other tools, including some seriously excellent hatchets, CRKT focuses on their Confidence in Hand® promise in every individual knife that they craft and sell. When you want to support homegrown products and hard-working people, put your trust in their superior line of knives.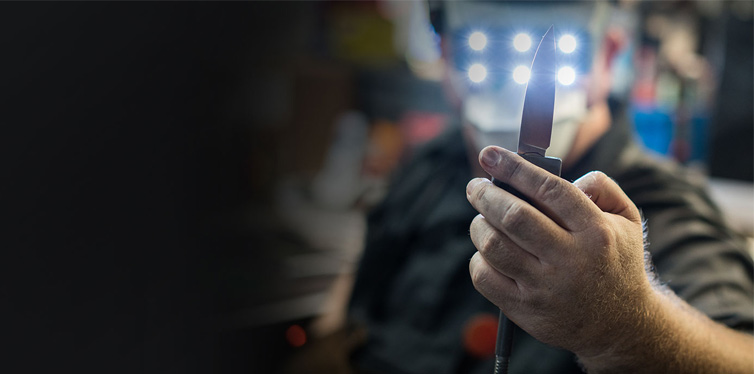 3. Schrade
Axes, hatchets, and tactical knives oh my! Schrade is known for many things, and among the top of that list, and the reason we're all here, is knives. Whether it's fixed-blade or a folding knife, they've got a long lineup to satiate every potential knife preference you've got. They carry multiple brands, including their own, but actually operate under the parent company name of Battenfield Technologies, Inc.
They work closely with engineers to create better solutions to what should be one of the most reliable items in your EDC – your knife. They also come with some excellent pry tools, machetes, spears – yes, spears – and other hunting-related blade-based items. For versatility and a huge catalog, we turn to Schrade every single time.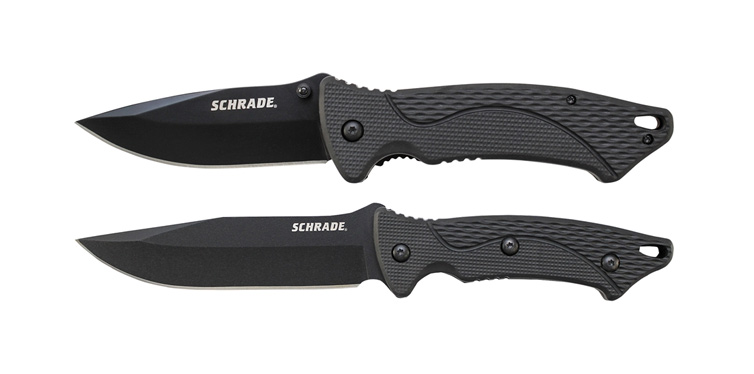 4. Benchmade
Okay, we may have gone ahead and built custom knives. Like, a few of them. Maybe more – who's to say? Point is, you'll get hooked on Benchmade's custom knife builder, or kill plenty of time glancing through their extensive barracks of blades. Separate by profession or use, their best-sellers, types, or learn all about their process and designer profiles.
Get in-depth information about each individual product, from the handle mm thickness and steel grade, right on down to the mechanism and action. Benchmade teams up with leading industry partners, thanks to their acute attention to detail and superior build. Since 1987, they've been dedicated to building better blades, but also remain totally transparent about their process. Take a virtual tour of the factory, or contact their customer service reps for more information about them – seriously, they have some of the top customer service we've ever dealt with.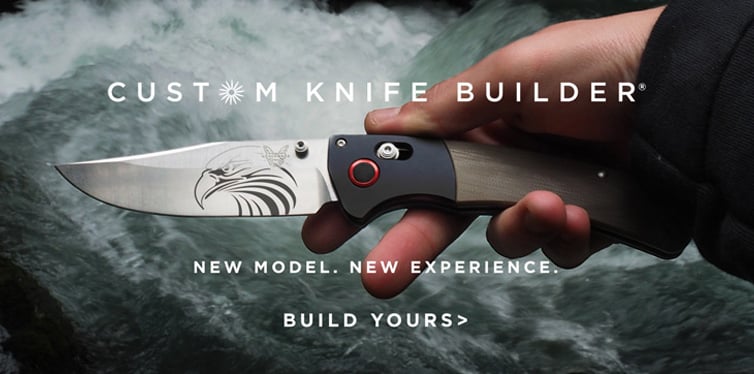 5. Gerber
Gerber is a must-have, an EDC staple that most of us have all owned at one point or another. You may know them for their fishing gear, outdoor tools, watches, etcetera, but they have some prime focus on their blade crafting. We like warranties – a lot. Nothing appears more transparent than ironclad, bulletproof warranties from companies that actually care about what they're doing. Gerber offers twenty-five year warranties on their products, and promises them to be defect-free.
Apart from the businessy side of things, they're also just some of the nicest blades you'll ever hold. Thanks to becoming a household name, they're able to offer lower prices than a lot of other folks out there, all without dropping the ball on quality. Fixed, folding, assisted or automatic, their knives come with great value and unwavering strength.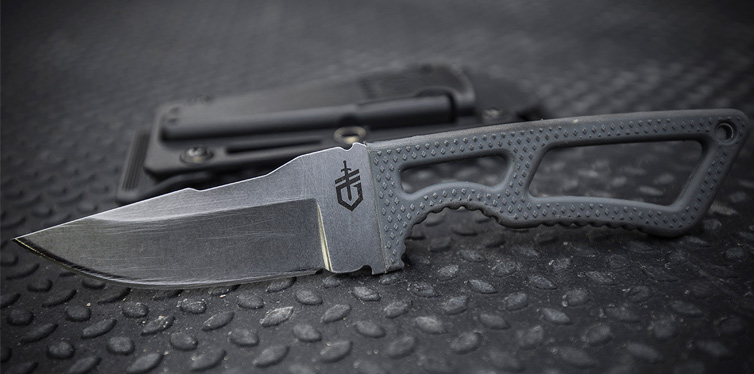 6. Kershaw
All blades, all the time. Kershaw puts their focus on the sharper side of life, and the lower end of your budget. They have well over a hundred different blades, each sporting in-depth descriptions. It's like Tinder for knives – you'll get to know everything about them before even meeting them. We've held Kershaw blades for EDC, as well as fishing trips (which they have an epic hatchet to accompany you, by the way), and couldn't be happier.
As for the technical side, their warranties and repair info are top notch. Not only do you get a limited lifetime warranty against issues on their end, but you'll also get a free precision sharpening if you have to send it in for any reason, completely complementary and on-the-house. They have specific prices depending on what type of blade you have when it comes to repairs, and lay it out right in the open – no hidden fees or craziness, they just want to be the only blade you'll ever need.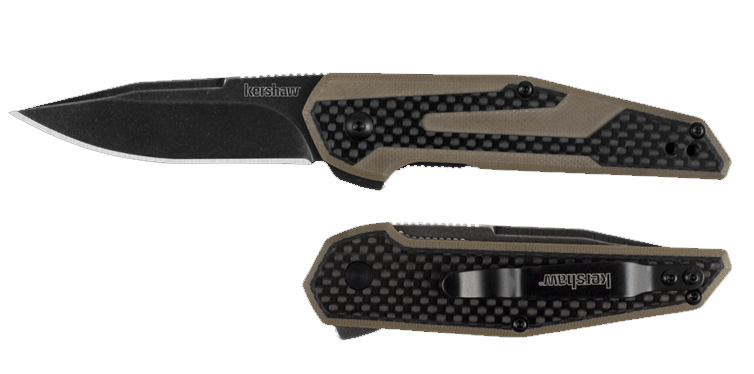 7. Victorinox
One of the original crafters of the Swiss Army Knife, Victorinox is a personal favorite of this writer, and a staple for so many international Gear Hungry readers. You can't deny the versatility, all-in-one EDC approach of the original Swiss Army Knife, nor the excellent manufacturers that they come from. Victorinox isn't just pumping out steel products – they're still as dedicated to quality and product fulfilment as they were over a hundred-thirty years ago.
The flip side is, they also have outstanding cutlery, and men's wear. Victorinox was a game-changer for Switzerland in the nineteenth century, back when they were still a poor European nation. This brand that's still standing today was a vital component in stimulating the Swiss economy, and still creates and harbor jobs to this day.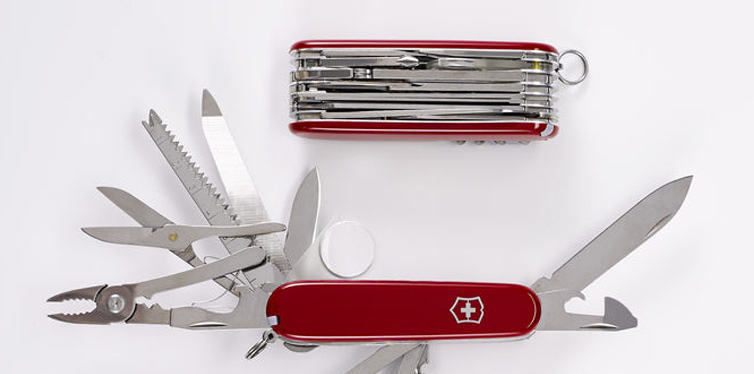 8. The James Brand
Bonus points if your name is James, because it'll look you like had an engraved knife made just for you. The James Brand makes blades that you want to put on display, that you want to bring with you on every down-and-dirty camping trip and fishing excursion, because they're crafted for every single occasion. From the limited lifetime warranty, right on down to the stories that inspire them, you can tell this is a true blue blademaster shop that knows what they're doing.
They go for minimalist, aesthetic design that you're proud to carry, and even prouder to show-off to your mates. These relatively new-to-the-game gents started this in 2012, with the idea that, "Some things will never go digital." To that, we have to commemorate them, and agree. From the fine craftsmanship to the dedication, the desire to be your only blade, The James Brand delivers.