Best Ka-Bar Knives in 2021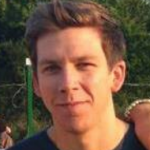 This product guide was written by Jordan Carter
Published
August 30, 2018
Support us! GearHungry may earn a small commission from affiliate links in this article.
Learn more
A knife is a great tool for survival and can help you out of a tough situation while camping or hunting. Above all knives, there is perhaps one brand that stands out and that is the Ka-Bar knife. Purchasing a Ka-Bar is considered so much more than purchasing a knife, it is purchasing an experience, and so we've compiled a list to give you an idea of what are the best Ka-Bar knives to take your outdoor adventures to the next level.
The Best Ka-Bar Knife
Ka-Bar Knife Buying Guide & FAQ
How We Chose Our Selection of Ka-Bar Knives
There are three primary factors we considered when making our selection of Ka-Bar knives. These were the quality, reviews and the price. We want to ensure that we only choose the best possible products to recommend to you and so we searched high and low across the valleys of the internet to find the best, most reliable and most thorough information.
Quality - When it comes to any product at all, quality is key. Without quality, you could end up purchasing a Ka-Bar knife that will break the first time you use it. Unlike some products, such as electronics or clothes, you cannot skimp on quality when it comes to knives. Whether you need it as a pocket knife, hunting knife, or survival knife, you want to be sure that it will not let you down, even over years of use. For these reasons, we have focused on the quality of the knives above all else.
Reviews - Looking at user reviews is the best way of gauging just how reliable and useful a Ka-Bar knife is. These come from customers who have used them and more than likely have a vast array of experience when searching for the best hunting knife, even if they don't want or need to use for it for hunting.
When we were considering the best selection of Ka-Bar knives, reviews were invaluable in getting information that we might otherwise have missed. The existing experience from these customers provided a different perspective than the mere feel and appearance of the knife itself and therefore allowed for a more comprehensive idea of which knife is the best for you.
Price - Nobody wants to spend hundreds of dollars on something only to find it does not do what is intended. Conversely, nobody wants to go cheap (especially when it comes to knives) and realise their mistake as soon as they take it from the box.
It is often tempting to pay for cheaper products with the idea that you can always buy a new one should it fail, but these consistent purchases will eventually add up to cost more than what a more expensive knife could have cost originally. We hope that we have given you a fair enough idea when it comes to price so that you know when you have bought it, you have done so for life.

Features To Look For In Ka-Bar Knives:
There is a variety of features that you need to look for when considering which Ka-Bar knife is the best one for you. There are so many that it might seem a bit overwhelming at first, but by separating each feature into smaller sections, we have tried to make this decision process as simple as possible. Different people have different needs for different knives and it might be that what you need is not what somebody else is looking for. You know yourself better than we do, and you know what you need in a knife, so here are the most common features that people look for when they want to purchase a Ka-Bar knife.
Blade Material/Design - The type of blade will have direct effects on the enjoyment and effectiveness of your knife, so consider what you will be using the knife for. Some blade materials are stronger than others, so if you plan to use this knife in extreme situations, then consider this. Furthermore, choosing serrated vs straight edge will affect the ease of cleaning and sharpening, so keep that in mind.
Blade Length - The length of the blade affects how well the knife balances. Too short a blade will not be effective in cutting, whereas too long a blade will make it difficult to handle.
Blade Grind - The blade grind means the angle at which the blade is sharpened. There needs to be a balance between the angle of the blade and its sharpness to be fully effective. However, this can be altered when you sharpen the knife yourself.
Weight - Nobody wants to carry around something that weighs them down on one side, especially through the woods as it can tire you out quicker than you might think. Many of the Ka-Bar knives are lightweight, so find the right one for you.
Durability - To prevent buying a new knife every other year or so, durability is key. Ka-Bar knives are famously long-lasting, but ensure that you take care of it yourself, too.
Handle Material - Handle material can affect the ease of grip. Leather handles look nice, but have a tendency to slip from your hand if they get wet. Conversely, other handle materials might not feel right so it might be best to test friend's knives of those in-store.
Types of Ka-Bar knives
There are two types of Ka-Bar knives: the fixed blade and the folding knife. Both have their benefits and, as with every product, it will all depend on what you need. The idea of which one is better is heavily contested among those who know their knives, but we'll leave it up to you to decide.
Fixed Blade Knife
A fixed blade knife is, as the name suggests, a knife where the blade cannot be moved, or fixed in place, as it were. It makes you wonder where they got the name from…
Typically, these knives are twice as long as folding knives and are stronger as well as more durable, as there are no moving parts that can be wiggled loose during use. Because of the lack of moving parts, such as hinge, they are also easier to clean, which takes away a lot of time and energy (and frustration) when trying to maintain it.
When it comes to tactical situations, the fixed blade can 'come into play' much quicker due to the blade already being exposed. In dangerous situations, this is key to survival and is touted by many fixed blade fans as the primary reason why the fixed blade is superior.
Folding Knife
A folding knife has a blade that folds away into the handle, which makes it easier to conceal and is smaller than a fixed blade knife so you don't need to dedicate a whole pocket (or knife sheath belt) just to carry it around comfortably.
The folding knife is also referred to as a pocket knife, which is probably what many people more commonly know it by. It has many different uses which range from survival to hunting to just your day-to-day living. Many people use their folding knives when camping or fishing to cut through branches or to measure outline. It can also come in handy for first aid for fashioning bandages if you are without gauze and need to think quick and use a piece of clothing.
The belief that a fixed blade is stronger is only true for cheaply crafted pocket knives that you would find at the supermarket. A properly constructed folding knife can be just as sturdy as a fixed blade.

Ka-Bar Knife FAQ
Q: What is a Ka-Bar Knife?
A: A Ka-Bar (or Ka-bar) knife is a brand of knives that specialise in hunting, survival and military. You might have heard of Ka-Bar USMC, which are known for their durability and high quality and were used all the way back in World War II. it is their most famous knife.
Since then, their reputation has only grown and Ka-Bar is considered by many knife enthusiasts as the number one brand when wanting to purchase a knife for any kind of outdoor activity. They product both fixed blade and folding knives and are ideal for those who love to hunt, fish, hike and camp all over the world.
Q: Should I get Straight or Serrated edge blade?
A: Another topic that anyone who loves knives can debate about for hours. The straight or serrated edge blade argument is one that will inspire the greatest passion in any and all knife enthusiasts.
Straight edge blades give you a cleaner cut, are easier to clean and are also easier to sharpen due to the flat surface. Serrated blades have an advantage when it comes to forceful cutting, which anybody who has ever tried to enjoy a particularly good steak are well aware of. However, the serrated teeth of the blade make it a challenge to clean properly, which could affect the purpose of the blade itself and means that its longevity is much shorter than you would like.
Again, it all depends on what you want to use the knife for. Serrations will cut better than straight blades, but these same straight edge blades will last longer. Before purchasing your knife, consider what exactly you will be using it for, and make your decision accordingly.
Q: Will the blade rust?
A: Despite all of the improvements and advances in knife technology, we have still not yet discovered a way to make the blade entirely rust proof. We say entirely, because there are many knives that are pretty damn good at avoiding rust, but over time and when exposed to the elements will suffer the same fate as any other blade out there.
Stainless steel blades are more resistant to rust than other, carbon-based blade, which we got into more detail about below. To prevent rusting, it is advised that you keep your knife well out of the way of humidity and anywhere it might end up getting wet - especially if you forget about it.

Q: How do I sharpen Ka-Bar Knife? 
A: The best way to sharpen your Ka-Bar knife is to ensure that you sharpen it regularly, as the longer you leave it to dull, the more difficult it will be to sharpen later on. Many people who are novices with their Ka-Bar knives experience frustration in getting the technique down to a science.
To ensure that you sharpen the knife correctly, you need to work out the angle of the blade, as this will make it easier to sharpen in the future. You can, of course, choose who sharpen at a new angle, but this will take time to smooth out the edge. With this figured out, you can use mineral oil to lubricate a whetstone or diamond stone which will help with smooth sharpening than battling against any friction.
To actually sharpen the knife, simply run the blade across the stone evenly to achieve the desired sharpness. If you do this frequently enough, it will not take too much time at all and you will soon get into the groove of understanding what angle works best for you.
There are a few different ways to sharpen your knife, and the whetstone/diamond stone method is just one. Others include a honing rod and, if you are without either this or the stones, a coffee mug can provide sufficient sharpening, just make sure you get rid of the particles before your next cup of coffee.
Q: How should I store a Ka-Bar knife?
A: The obvious answer to this is 'out of harm's way'. When you are not using your knife, keeping it stored safe or out of reach of children is crucial to ensuring that no accidents occur when your back is turned.
We have all heard and read the stories of people leaving their knives out in the open and then suffering the consequences, whether something terrible happened to them or to someone they love. Nobody wants to be that person who knows what they could have done but didn't due to laziness or carelessness, so find a secure place for your knife and keep it there.
In terms of keeping your knife properly maintained, make sure to keep it away from moisture or anywhere that could cause damage to it. This includes keeping it in its sheath or folded in when at home or when carrying it around. It is not advised to walk around in public with the knife fully exposed, as this could grant you undesired attention.
When hunting, fishing or generally out in the wilderness, it is smart to keep the knife close at hand so it can be accessed quickly if the situation calls for it. You don't want to encounter danger and have to rummage through your bag to retrieve the knife that could - potentially - save your life.
Q: Should I register my Ka-Bar knife?
A: There is no need to register your Ka-Bar knife with any authority. However, if you want to ensure that you are protected under a warranty, it is wise to register the knife with Ka-Bar themselves, as this will help you should your knife become damaged during the warranty period.

Q: Is it legal to carry a Ka-Bar Knife?
A: The US has quite complex rules regarding the legality of carrying knives. In some states, such as Texas, open-carrying is all perfectly legal, but in others, such as New York, you could find yourself charged pretty quickly if the police come across you and find a knife on your person.
But there are different types of knives. You won't get arrested for carrying a Swiss Army knife, but if you have a foot long, serrated fixed blade hunting survival knife, you might run into some problems depending on where you are in the US.
There is a helpful little list on Gizmodo that can give you all of the information you need about whether or not it is legal to carry your Ka-Bar knife in your state, so check that out if you need more information.
Q: What is the best steel for the knife?
A: There are two types of steel that are generally considered the best for hunting knives. These are stainless steel and carbon steel.
Stainless steel is famous due to its increased levels of chromium, which make it less susceptible to rust. If you are out and about in the wilderness during rainy season, in humid climates, or fishing, then a stainless steel knife is the ideal companion as you do not have to worry about water damage to the blade. This potential damage can cause corrosion in the metal and be a detriment to its effectiveness.
However, stainless steel blades have a habit of dulling much faster than carbon blades. When hunting, this can hinder your progress and so having a knife that can remain as sharp as possible for as long as possible will help you in more ways than you might think. These carbon steel blades are harder than stainless blades and so can be relied on to last longer.
When it comes down to it, the preferred steel type for your knife all depends on what you require it for. For durability during damp and humid climates, then steel is your best best. If you do not find yourself in this kind of places when in the wilderness, though, then choosing a carbon steel knife will do you well.
Sources:
The best!
Gear, gadgets & stuff for men
Straight to your inbox