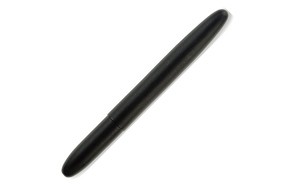 Fisher 400B Space Bullet Space Pen – Matte Black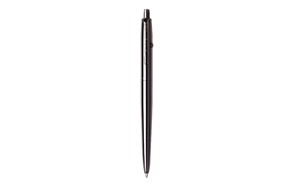 Fisher Space Pen – Black Titanium Nitride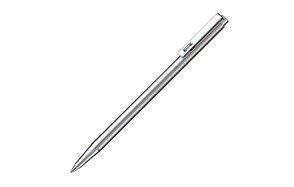 Zebra Mini Ballpoint Pen T-3, Black Ink, Silver
Even in this modern age when everything seems to be digital, there are still times when you need to do things the old-fashioned way – with a pen and paper. Many contracts and other forms, for instance, still require a written signature at the very least. Not only that, if your tech dies on you, whether it is your phone or tablet running out of charge or something worse and let's face it, this happens a lot.
We are sure, therefore, you can see the need then for a great EDC or everyday carry pen.
As there are many different EDC pens out there, you may be stumped as to which is the best for you. The last thing you want though, if you have any self-respect, is a plastic ballpoint that breaks after one use. No one needs that.
To help, we have put together a list of what we feel are the 8 best EDC or everyday carry pens available at the moment, highlighting their key features for all you quick browsers.
Best EDC Pens (Our Top Picks)
1. Fisher 400B Space Bullet Space Pen – Matte Black
See More Reviews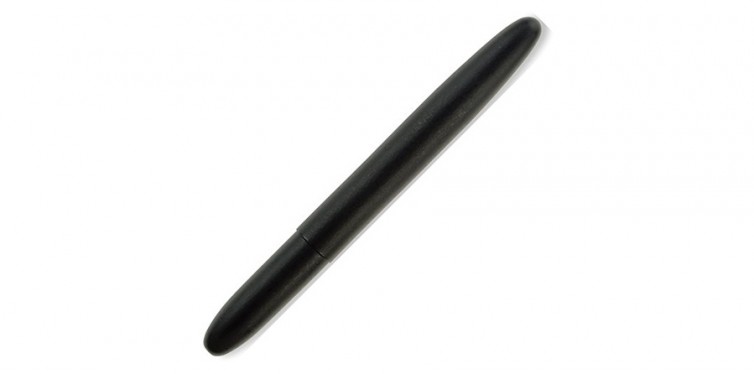 First on our list is a pen that has been to space. Well not this actual pen, but the same design. Paul Fisher first created the Bullet Space Pen back in July 1948. It is so-called because it was used by astronauts in space. Originally, these were made from solid aluminum, but now they are constructed from brass and a stylish chrome finish.
The first Bullet Space Pen is such an important piece in the art world that it is on display in the Museum Of Modern Art in New York for many years.
It was not initially designed with astronauts in mind, Fisher was just looking to create a pen that would write anywhere. He aimed to design a pen that would write in extreme temperatures, underwater and virtually anywhere you want. It won't dry up or leak or adversely be affected by gravity or air.
Simply put, this pen is really rather awesome. All thanks to the pressurized ink cartridges that are hermetically sealed and pressurized using nitrogen gas and consisting a tungsten carbide tip. Yes, as some of you know, that is the same tough metal used in ammunition designed to pierce armor.
Now you may never find yourself floating around in space or hanging off the side of a mountain, suddenly needing to use a pen; but if you did, you'd have all you need with this one. That's beside the point though, because you are not only buying a stylish and highly robust and functional pen, but you are buying a piece of history when you invest in one of these.
Key Features:
Allows you to write in various extreme conditions
Can write from any angle. Yes, even if you are upside down.
Will write over wet surfaces and underwater
Writes in temperatures ranging from both extremes of the spectrum from the very cold at -30 F to the very hot at 250 F
Even gives you the ability to write in a vacuum of space, free of gravity – whenever you are in that kind of situation.
Looks awesome
Comes with a lifetime guarantee – yes, we did say lifetime.
Specification:
Brand

Fisher

Model

400B

Weight

0.96 ounces
2. Fisher Space Pen – Black Titanium Nitride
See More Reviews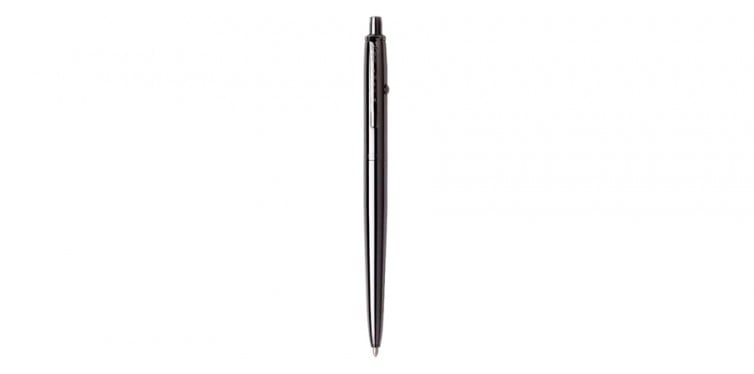 Another take on the classic Fisher Space Pen is the next on our list. This time it is one with a completely brass construction and a slick and sophisticated, anti-scratch titanium nitride finishing in black.
Like other Fisher pens, this EDC can write in all manner of conditions and from any angle and will even write over grease, moisture, underwater and in zero gravity. If you find yourself upside down, for instance, and need to make notes or write a quick memo, this pen will never let you down.
Thanks to its construction and finish it is a little pricier than the one above, but what you pay out for it is rewarded with a solid and stylish pen. Definitely the kind of pen you'd get yourself or someone else as a collector's item. Though, one you actually used. Because even if you did get this with the specific reason for displaying it and not using it, we feel this would be a tall order and you'd find it difficult not to take it out and use it.
You may never be in a gravity-free zone and need to make a shopping list or write a captain's log; but at least by owning this you'd be preparing yourself for anything.
Key Features:
Same Space Pen design that was used on Apollo 7.
Pressurized ink cartridge, guaranteeing a dependable and even ink flow in any conditions
Solid brass design with titanium nitrite finish in black to prevent scratches
Cartridges that are retractable using a side button release
Perfect for toolboxes, desk drawers, glove boxes, purses and pockets
Lifetime guarantee
Specification:
Brand

Fisher Space

Model

Astronaut Space Pen
3. Gerber Impromptu Tactical Pen, Black
See More Reviews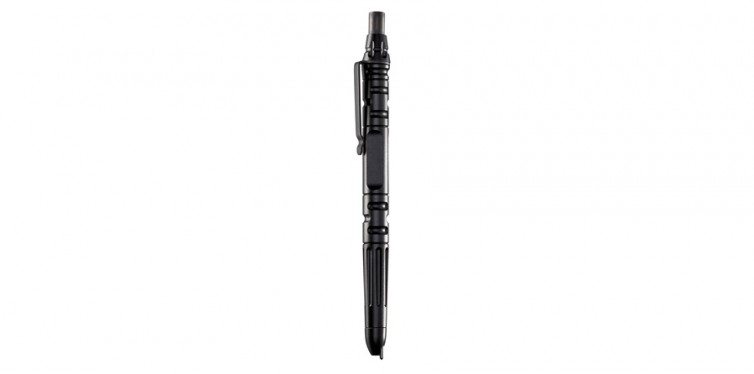 When is a pen more than just a pen? When it's a Gerber Impromptu Tactical Pen. When you work in law enforcement, you never know when trouble is going to rear its ugly head. It could be round the corner waiting for you, as you read this review. This is why Gerber was inspired to design and construct this amazing little pen.
Although it is very short and will write just about anywhere in any conditions, thanks to its sturdy machined steel body and the Rite in the Rain ink cartridges; there is more to this pen than meets the eye.
How does this help you in trouble, as mentioned further up? If you find yourself trapped, need to use self-defense or break a windshield, there is the tempered steel tip designed to crack glass and can be used as a makeshift self-defense weapon. That's right, a pen that can be used to crack a windshield or glass and can also double as a weapon, very James Bond.
Perfect for a gift for the guy or girl that has everything, or if you just want to spoil yourself and add this to your makeshift spy kit.
Key Features:
Tough, Cerakote-coated machined steel body
Handy pocket clip
Rite in the Rain ink cartridges that writes in all weather
Easy to use push-button system for deploying the ballpoint pen
Glass breaker tip that can double up as a weapon if necessary
Lifetime guarantee
Specification:
Brand

Gerber

Model

31-001880

Weight

2.24 ounces
4. Zebra Mini Ballpoint Pen T-3, Black Ink, Silver
See More Reviews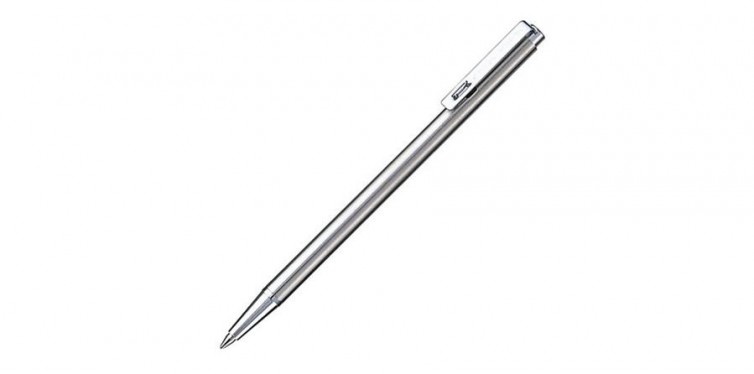 The Zebra T3 Mini is next on our list and boy, this is a small pen. So small you may actually wonder if you will be able to write with it efficiently enough. What makes it particularly special? That would be the metal barrel construction, as it feels incredibly durable. Additionally, even though it is small, it still has a certain weight to it when you hold it in your hand.
If you are looking for a compact and reliable writing tool for everyday use, whether you are on the move or stuck at the office; this Zebra T3 Mini is a cracking choice.
Key Features:
Only 100 mm in length, but still writes like a larger, heavier pen
Retractable tip by pressing pocket clip
Refillable cartridges
Ideal for notebooks and memos and will fit in a pocket or even a small purse
Specification:
Brand

Zebra

Model

T-3

Weight

0.48 ounces
See More Reviews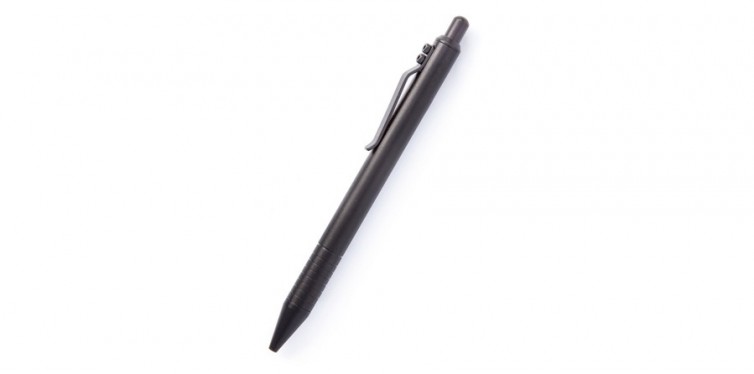 On the surface, when looking at this Grafton pen from Everyman, you could be forgiven for thinking it looks just like any other pen. The simple elegance of of its design hides an expertly weighted and anodized aluminum pen body. Everyman's goal with any of their products in their frankly, awesome range, was to make a better day, every day for people like you and me.
They took the click pen construction and stripped it bare to its essentials and then worked their way back up. So, looks really can be deceiving. This may just look like any other pen, but this just may be the last pen you ever buy – thanks to Everyman's 'buy for life' design.
Key Features:
Robust bolt-on pen clip
Weighted by experts for perfect feel in your hand
Deep, comfortable groove in body for easier grip
Anodized aluminum body
Specification:
Brand

Everyman

Model

Grafton Pen

Weight

1 oz
6. Karas Kustoms Render K-Brass
See More Reviews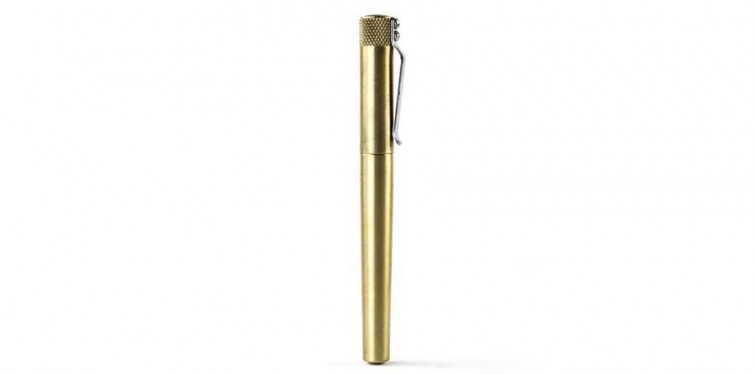 Another pricier pen model; though still not as expensive as the Fisher one further up the page. For around half the price of said alternative, you can get this Render K in beautiful machined brass which is just a joy to look at, never mind hold and use.
It has a handy clip for attaching the pen anywhere made from sturdy and attractive stainless steel. The threaded pen cap is also a nice addition as it makes it incredibly easy to refill your ink cartridge when you run out. 
With a weight of 3.3 oz it is substantial enough to feel like you are holding something when it's in your hand, without causing fatigue.
If you are looking for a simple and stylish pen and don't want to break the bank, you could certainly do a lot worse than choosing the Karas Kustoms Render K in stunning brass.
Key Features:
Solid brass machined to perfection
Robust pen clip made from stainless steel
Easy access to ink via the threaded cap
3.3 oz making it heavy enough to write comfortably with control, without causing problems
Specification:
Brand

Karas Kustoms

Model

Render K

Weight

3.3 ounces
7. Columbia River Knife and Tool TPENWK Williams Tactical Pen
See More Reviews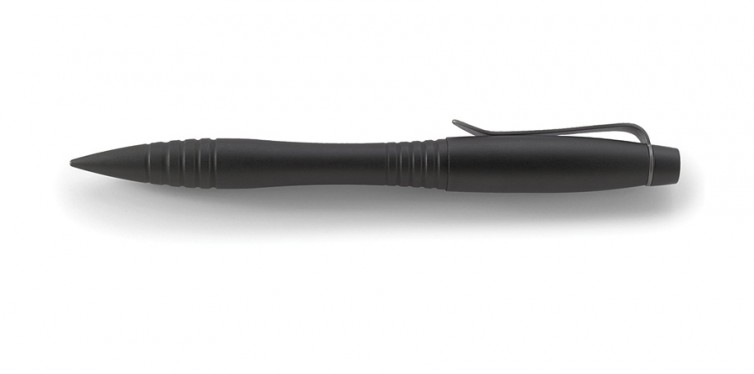 Another tactical pen on our list, this time from Columbia River Knife and Tool and an Amazon's Choice product. With its incredibly reasonable price tag, this is one you should seriously consider if you like the idea of having a really nice pen for everyday use, but want something that will come in handy if you are facing an attack.
As with many of the pens on our list and many so-called tactical pens, on the surface this just looks like a normal…sophisticated but normal writing pen. And hopefully, that is the only function it needs to provide you with.
If, however, you need a helping hand, or pen…this 6061 aluminum non-reflective finish pen, has been designed by a former officer for the army and martial arts expert with writing and self-defense in mind.
Like most of the items on our list, this pen is guaranteed for life.
Key Features:
Exclusive design devised by James Williams, a martial arts expert and former army officer.
6061 grade aluminum with non-reflective, black finish for an elegant look
Lifetime guarantee
Can be used as a weapon when necessary
Specification:
Brand

Columbia River Knife & Tool

Model

TPENWK

Weight

1 pounds
8. Fisher Space Pen – Trekker Space Pen
See More Reviews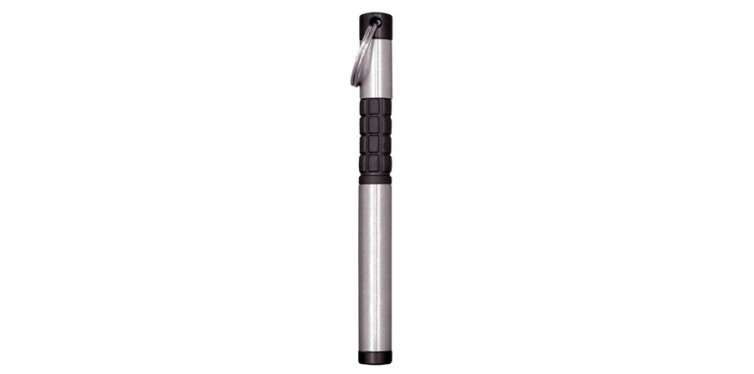 The final pen on our list is also the third and final Fisher Space Pen item.
With a breakaway lanyard and keychain loop, this Fisher pen offers you many options when it comes to carrying it. Whether you take it in a briefcase to the office and all those important meetings, or as part of your climbing gear, hooked onto your bag so you can mark on your map etc. or simply in your purse or attached to your jeans belt loop or bag.
It's this attention to detail when it comes to the practicality of the design as well as the pressurized ink cartridge, that is expected from Fisher. Like all Fisher pens it also is capable of working in virtually any circumstances, conditions and angles.
So when you find yourself hanging upside down in space and need to write something, this Fisher Trekker Space Pen in robust stainless steel with a rubber grip for extra comfort, will never let you down.
Even if it does, it is guaranteed for life.
Key Features:
Stainless steel body
Soft and comfortable rubber grip
Perfectly small to fit in even the smallest spaces such as a toolbox, desk drawer, purse, glove box or just a pocket.
Pressurized ink cartridge, which allows you to use it anywhere, any angle, at any time.
Lifetime guarantee
Comes in sturdy storage box and sleeve.
Lanyard that breaks away and handy key chain loop open a world of carry options for this pen
Specification:
Brand

Fisher Space

Model

Trekker Space Pen