Best Fountain Pen Inks In 2022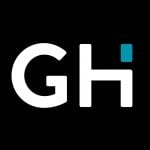 This product guide was written by GearHungry Staff
Last Updated
October 4, 2019
GearHungry Staff
GearHungry Staff posts are a compilation of work by various members of our editorial team. We update old articles regularly to provide you the most current information. You can learn more about our staff
here
.
GearHungry may earn a small commission from affiliate links in this article.
Learn more
Over the years, we've given you the finest fountain pens, the greatest diary planners, and all the ideas and inspiration to help you get your thoughts down onto paper whether you're a writer, student, or just someone who needs a place to organize their ideas and plans at home, at the office, or on the go. But these are all useless if you don't have the essential means to actually get these ideas down. We're talking, of course, about the best fountain pen inks.
While we understand the easy and readily available convenience of the ballpoint pen, we know you're a gentleman who likes to embrace a different standard of class. You're someone who likes to stand out from the crowd who prefers to write their own tale, instead of being dictated to by others. Top-quality fountain pen ink may not feel like an essential right now, but we're sure that opinion will change soon enough.
The Best Fountain Pen Ink
Montblanc Midnight Blue Fountain Pen Ink
Delivering both sublime elegance and functionality that both experienced and novice fountain pen users will adore, the Montblanc Midnight Blue Ink Cartridges is the undisputed top choice of the best fountain pen inks around. It's suitable for a variety of applications ranging from sleek, ambitious, and considered calligraphy to jotting down characters arcs of your first novel. If you want to impress the boss, it's also excellent for signing important documents, or just leaving a note for your coworkers to let them know you're treating them to a sushi lunch.
The quick drying properties reduce smudging, while the smooth writing is effortless to prevent your hand cramping and straining after a long, long day of signing off on budgets and other boring office nonsense. The pack of 8 gives you plenty of replacements, ensuring excellent value, and its international short size means it's suitable for most fountain and calligraphy pens. More convenience than ink bottles and with a friendly anti-clogging design, it's no surprise this is a preferred ink of fountain pen collectors of all kinds.
Key Features:
Suitable for calligraphy, note taking, and official business
Vibrant blue shade
Quick drying
Smooth flowing
Pack of 8
International short size
Specification:
Brand

Montblanc

Model

105195

Weight

8 Ounces
Thornton's Luxury Goods Fountain Pen Ink Cartridges
Coming in a pack of 12, the Thornton's Luxury Goods Short Standard International Fountain Pen Ink Cartridges boasts a combination of excellent value for money and quality to ensure everyone who's ever owned (or thought about owning) a fountain pen can find the right ink for them. There are 14 colors to choose from – including classics like black and blue to green, yellow, or pink – perfect for you guys who love to color code your days, hours, or even minutes, and the cartridges are suitable for (nearly) all cartridge/converter fountain pens. However, before making your choice, ensure you're picking the right one.
The supplied case clips closed to ensure fresh ink every time you need a replacement, while the neutral ink pH prevents reactions against the wrong paper. It provides excellent coverage with little to zero scratched or missed lines, and the smooth flow will make you feel like a proper lord signing off on letters to other world leaders. The ink may not be as reliable as others when it comes to longevity, but for hobbyists, it's an excellent, low-cost choice to get you started before you move up in the fountain pen ink world. For those of you who prefer tougher writing instruments, we have prepared the selection of the best tactical pens.
Key Features:
14 colors
Fits almost all cartridge/converter pens
12 pack
Neutral pH
Excellent coverage
Smooth flow
Specification:
Brand

Thornton's Luxury Goods

Model

TLG-SC01

Weight

0.8 Ounces
Kaweco Fountain Pen Ink Cartridges
Although slightly pricier than other options the Kaweco Fountain Pen Short Ink Cartridges is arguably the best value for money of all the ink cartridges we've picked out today. There are 8 colors in this comprehensive pack of 48 with all the usual suspects and more unique colors to add a splash of color and variety to your notes.
Unlike some inks, these do not bleed and leak when making the switch to ensure clean, vibrant letters every time without interference from the previous color, and there are no leaks when using them, either. The cartridges are suitable for almost all fountain pen brands, but we understand they won't work with the Lamy AllStars. Still, if you've got a fountain pen in the international short style, these could just be the inks for you, especially if you're looking for a range of colors without breaking the bank. They're ideal for newbies or those wanting to experiment, and despite the price, the performance is smooth and consistent. Our guide to the best EDC pens features some handy options you may like, so be sure to chek them out.
Key Features:
8 colors
Pack of 48
Short style
Suitable for most fountain pen brands
No leaks when switching between colors
Excellent value for money
Specification:
Brand

Kaweco

Model

Ban-Kaweco-Patronen

Weight

4.6 Ounces
Lamy T10 Fountain Pen Ink Cartridge
The special edition Lamy T10 Fountain Pen Ink Cartridge boasts bronze ink for anyone who feels they were royalty in a past life and it would make the perfect gift for coworkers or your fountain pen loving friends and family, and if you want to treat yourself, that's okay, too. It comes in 4 packs of 5, giving you ample replacement opportunities and ensuring it will outlive the limited run (once it's gone, then it's gone), and it will fit most Lamy pens, but it won't fit in the Lamy 2000, so owners of that should steer clear.
As for writing and performance; the ink is reliable, and the cartridge is large to ensure longevity. Unlike cheaper, low-quality cartridges, there are little if any leaking issues, so you won't find your hand smeared with bronze link a low-budget Goldfinger cosplayer.
Even if you're familiar with Lamy T10 cartridges, you'll find another level of class and quality, and not just because they are special edition. They'll last longer than you expect and also ensure consistent lettering with little scratching or bad lines again. It's so good that it's likely you'll mourn the last cartridge when it's done.
We know it's perhaps not ideal for professional settings but for collectors and fountain pen fanatics, it's a gift you might be reluctant to ever use except for special occasions, but we see nothing wrong with it at all. You have regular writing pens for that anyways.
Key Features:
20 count
Fit most Lamy cartridge/converter pens
Large cartridge
Special edition bronze ink
Dependable ink
No leaking issues
Specification:
Brand

Lamy

Model

LT10BRZ

Weight

1.6 Ounces
Dryden Fountain Pen Ink Cartridges
The Dryden Fountain Pen Ink Cartridges boast a range of superb colors and inks to ensure to-quality use and performance the next time the creative itch gets to be too much for you. Customers can take their pick from the classic black or blue, or explore new avenues with an assortment of vibrant colors to make your notes stand out in your notebook. The smooth ink flow feels just as easy as using a high quality bolt action pen, while the non-toxic formula ensures safety for you and any kids you may have hanging around your creative space. The ink is also pH neutral while also being fast-drying, ensuring one of the best and most reliable inkings around.
The longevity of the ink is where it really stands out, though, and not simply because you get so much with each investment. For the best results, pair it with the stunning bamboo fountain pen to really impress those around you, and even strangers, too. 
Key Features:
Set of 24
Black, blue, or assorted colors
Smooth ink flow
Non-toxic
pH neutral
Quick to dry
Long life span
Specification:
Brand

Dryden Designs

Weight

1.6 Ounces
Lamy T10 Black Fountain Pen Ink Cartridges
Our final pick of the top fountain pen ink cartridges is the Lamy T10 Black Fountain Pen Ink Cartridges which is available in 4 packs of 5 to give you (for those who never went to Math class) a wonderful 20 cartridges for all your handwritten notes, memos, and more. While similar to the special edition bronze above, these are suitable for all Lamy fountain pens, and are both easy to fit and swap out when empty to ensure a seamless, straightforward process. Like any high-quality cartridge, there's also zero leaking issues, which will keep your notebooks looking fresh and finished with no unfortunate mistakes.
The letters, numbers, and symbols are clear without feeling too bulky on the page, and the writing feels smooth and simple to save you needing to take a break every 3 sentences. At just under $12, they are a fantastic and reliable choice for anyone looking for a straightforward and professional (long as they've got a Lamy fountain pen, otherwise tough luck). You may also like some of the best old-fashioned mechanical pencils from our list, so be sure to check them out.
Key Features:
4 packs of 5
Suitable for all Lamy fountain pens
Easy to fit and swap
No leaking issues
Smooth writing
Clear letters, numbers, and symbols
Specification:
Brand

Lamy

Model

LAM-T10-BLK4PAC

Weight

0.48 Ounces
Fountain Pen Ink Buying Guide & FAQ
How We Chose Our Selection Of Fountain Pen Inks
Picking the best fountain pen ink was not the easiest thing we've ever tried, and those who know their way around a fountain pen will understand it's about more than just the color or even the brand name. Luckily, though, we've been doing this long enough that we know what to do when narrowing down our selection to the fine, high-quality products you see above. Here's how we did it:
Reviews - Without a doubt, reviews are our favorite and most valued resource when working on our buying guides. Without them, we would never know that certain (unfeatured) ink cartridges explode in your face when signing a wedding certificate but we also wouldn't know how amazing these cartridges are after a year.
We don't have the time to test products over a long period, so reviews are our eye into the future to ensure we only select the best and brightest products for you, so don't thank us, thank the reviews themselves.
Price - Just because fountain pens have a reputation of being high-society doesn't mean you need to pay a premium for them. In fact, part of our process is working out which products are worth the money you're expected to fork out for them, and which can be forgotten about as soon as you see the far-too-many-zeroes.
Great products need not cost a fortune, but we still look for a range of prices to appeal to all budgets, experiences, and needs while also ensuring the standard never drops below our threshold.
How To Refill Fountain Pens
There are few things worse than acquiring a brand new shiny toy to use, only to realize you do not understand what you're doing and, sometimes, ruin it completely.
However, we never like to leave a man behind with egg on his face and ink on his hands, so here's a quick and useful guide to help you get it right first time, aren't we nice to you, eh?
Remove the barrel and old cartridge
Wipe away any leaked ink
Press new cartridge in until it clicks
Rescrew barrel
Allow the ink to reach the nib if it doesn't write immediately (allow up to an hour if necessary)
Fountain Pen Ink FAQ
Q: Are all fountain pen ink cartridges compatible with all pens?
A: In a perfect world, all fountain pen ink cartridges would be compatible with all pens. But we don't live in a perfect world. We live in a world of 3-day-old office coffee is just left there and we live in a world with a football off-season, so yeah, life isn't what you'd call fair.
Before investing in your new ink, you must make sure it will fit your fountain pen. For the widest range of compatibility, search for international cartridges. These will fit in most pens, but not all, however, they are still mostly the best fountain pen inks to go for.
Other inks, such as ones from Lamy, may only work with Lamy pens, so be cautious when buying these. We wouldn't want them to arrive at your door and not fit.
Regardless of which pen you have, we recommend you check (and double check) your pen and ink when purchasing.
Sources:
How to Use a Fountain Pen - WikiHow
How To Fill A Fountain Pen - Levenger
Sign Up Now
GET THE VERY BEST OF GEARHUNGRY STRAIGHT TO YOUR INBOX