Best Fountain Pens in 2022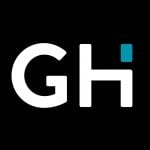 This product guide was written by GearHungry Staff
Last Updated
March 16, 2018
GearHungry Staff
GearHungry Staff posts are a compilation of work by various members of our editorial team. We update old articles regularly to provide you the most current information. You can learn more about our staff
here
.
GearHungry may earn a small commission from affiliate links in this article.
Learn more
Despite the undeniable practicality of a ballpoint pen in today's world, it is difficult to replace the classical elegance of the traditional fountain pen. Each pen is an extremely personal writing implement. As you wear it in, it molds itself to the way that you write, becoming a truly unique representation of your writing style.
To help you find that perfect pen for special occasions and every day use, we have looked at ten of the best fountain pens on the market, with differing designs and functions to fit every writing style.
The Best Fountain Pen
Pilot Metropolitan Collection Fountain Pen 91107
The Pilot Metropolitan Collection Fountain Pen provides a clear distinction that would make anyone's writing stand out. Unlike other heavy pens with sloppy presentations and untidy ink spurts, this sleek pen sports a classy metal body that's still light on the hands. Designed with exquisite style and sturdy excellence, this fountain pen definitely gets a big tick when it comes to its outstanding look and clean finish. Adorned with black sophistication, it makes the perfect desk pen for those important documents that require the smooth finesse only a pen in its class can deliver.
The writing quality it delivers is practically excellent; it glides over the paper with a marble elegance that makes writing quite a breeze. Equipped with sufficient ink that won't easily dry out, the Pilot Fountain pen ensures an uninterrupted and non-skip glide when writing. It comes with a pre-filled cartridge that is set to last a while and also includes a converter that can be re-filled with a choice ink. Promising stellar precision and a build that feels great on the fingers, there's no doubt about the writing quality that this Japanese tip pen guarantees. From the tip of this pen to the end of the barrel is a clear-cut, affordable premium quality pen that definitely puts the 'F' infancy. For more amazing products like this, check out our guide to the best gel pens.
Key Features:
Brass barrel
Medium nib
Premium matte finish
Refillable cartridge
Specification:
Brand

Pilot

Model

91107

Weight

0.64 ounces
Lamy Safari Fountain Pen Charcoal
The exquisite design of the Safari Fountain Pen by Lamy has a wonderfully unique grip and a well-designed ABS plastic barrel. Lamy pens perfectly combine style and function, putting a lot of emphasis on the practicality of the writing instruments that they produce.  
With a charcoal body and a steel nib with black coating, the Lamy is undeniably an original choice, standing out from the other fountain pens available. Each pen comes with a blue ink cartage included and are also compatible with Z24 cartridge converters. If you enjoy fountains with a difference, this is a wonderful option to go for.
Key Features:
Made of sturdy ABS plastic
Flexible clip
Lamy T 10 Cartridge
Black-coated steel nib
Specification:
Brand

Lamy

Model

L17F

Weight

0.96 ounces
Pilot MR Retro Pop Collection Fountain Pen
The second additional from Pilot on our list, the MR Retro Pop Collection Fountain Pen, is a fine addition to any collection. The design of the fountain pen really stands out, forgoing the classical elegant look, and instead creating a pen that is truly memorable with a fun retro design.
The grey finish with hound's tooth accent is one of the more understated designs in the MR Retro Pop collection, with multiple different alternative designs to choose from; featuring varying accents, and bold, fun colors. With so many designs available in the range, it is easy to customize the style of pen to your tastes.
Each Pilot features a beautiful matt finish, with the same high-quality nib made from stainless steel, and a brass barrel. The MR Retro Pop Collection Fountain Pens are designed for use with either bottle ink or ink cartridges, with a black ink cartridge coming included with the pen, along with a squeeze converter for use with Iroshizuku ink bottles.
Key Features:
Middle ring design
Premium matte finish
Medium nib
Comes in a nice gift box
Specification:
Brand

Pilot

Model

91435

Weight

3.2 ounces
Parker Jotter Fountain Pen
We hear so much about how we should choose our words wisely, and it's a great piece of advice. With so many pen brands in the market; from ballpoint to fountain pens, it's equally advisable to choose your pens wisely. For official use and even for leisure, a good pen delivers ease of use, durability as well as that pure boost of confidence and satisfaction when writing. This is the very embodiment of the Parker Jotter Fountain Pen; it may not have the looks of a regular fountain pen, but it definitely writes like one. The well-crafted design ensures a light feel on the hands, with a smooth metal body that's not a burden to the fingers.
When it comes to design, the Parker brand definitely put a lot of thought into it; from well-accented shiny trims to the signature arrowhead clip at the top. The feather tip nib ensures every word is finely penned down and every thought gains meaningful and artistic expression on paper. Included in the cartridge is Parker's high-quality ink that is sure too last for quite the time. It's no doubt the Parker brand keeps excelling with the exquisite design of their pens, even in this computer age, their brand which has been standing for over a century keeps wowing us with exquisite designs and phenomenal performance.
Key Features:
Slim and durable design
Stainless steel barrel
1 large cartridge of water-based blue ink
Comes in an elegant gift box
Specification:
Brand

Parker

Model

2030950

Weight

2.08 ounces
Pilot Varsity Fountain Pens
A premium quality pen that just glides across the surface of a page or paper with uninterrupted, smooth and buttery grace; isn't that the dream? This is what the Pilot Varsity Assorted Colour Inks 7-Pack Pouch Fountain Pen provides with not just one pen but more than half a dozen. For quite a bargain price, these phenomenally designed fountain pens come at the price of one. Every individual pen is sufficiently equipped with durable housing and sufficient ink to last a good amount of time. The slim body proves an easy grasp, making writing quite an easy task, they equally sport a transparent body that allows you to see the level of the ink per time. It may not rock the sleek and elegant body fountain pens are known for, but when it comes to quality, durability, and performance, these pens are in the frontline.
The liquid ink system ensures the ink flows smoothly from the nib promising no spurts, smudges or dampening of the paper. The ink dries out fast leaving a neat and fancy finish on the paper. As mentioned before, these are a really affordable option for high-quality fountain pens that can be used every day, without the technical hassle of refilling the cartridge regularly. Perfect your writing with the Pilot Varsity Fountain pen and experience the true joy of writing with a top-notch, affordable set of fountain pens.
Key Features:
Fashionable disposable pens
Visible ink supply system
Retro style barrel
Real fountain tip nib
Specification:
Brand

Pilot

Model

90029

Weight

10.4 ounces
Cross Townsend Medalist Fountain Pen
Cross is the all-time favored fountain pen brand, and when you look at the sheer luster of this beauty, it's clear as to why. Plated in 23K gold with an ultra-fine nib, this masterful piece of equipment drips with status and style, whether it's resting on your desk or being handed-off to a colleague for a moment, it's bound to leave a lasting impact. Cross brought over one dozen styles to the table, so you can choose from your favorite.
Polished chrome makes up most of the case, while a hand-finished 18K gold nib adds a regal feel to every note and contract you sign-off on. You get two black ink cartridges included, as well as a deluxe gift box for storage and showcasing. Subtle, high-end and built to withstand the test of time, Cross Townsend Medalist Fountain Pen stands as a cornerstone to their success and an extension of yours.
Key Features:
23 Karat gold plates
Hand-finished sturdy 18 karat gold nib
Click-off cap
Comes in a deluxe gift box
Specification:
Brand

Cross

Model

506-FF

Weight

1.12 ounces
Pilot Vanishing Point Collection Retractable
Another outstanding offering from Pilot, the Vanishing Point Collection Retractable Fountain Pen, offers the convenience of a ballpoint with the elegance of penmanship from a beautifully constructed tool. The retractable nib is a winning feature and sees the nib able to easily retract back into the body of the pen, much like in the standard ballpoint pen designs.
The modern design of black carbonesque highlighted with rhodium accents, is a standout choice, with further options available for brighter and more classical styles. Medium, broad, and fine nibs are available, crafted in 18 karat gold. The luxurious fountain pen will be an outstanding addition to any collection, featuring both practicality, and elegance with premium materials used from the metal body to the golden nib.
Key Features:
Perfect for writing cursive
18 karat gold rhodium-coated nib
Includes one pre-filled cartridge and one converter
Retracts totally when not in use
Specification:
Brand

Pilot

Model

60246

Weight

3.2 ounces
Pilot Metropolitan Collection Fountain Pen 91111
Pilot specialize in all different types of writing equipment, from the modern gel roller, to mechanic pencils, and of course, high-quality fountain pens. The Metropolitan Collection Fountain Pen combines modern convenience and style with some of truly classical features from the traditional fountain pen.
The pen itself is built from premium materials, with a brass barrel and a nib crafted from stainless steel. There are two types of nib available; medium or fine, which allows you to select a style that fits your writing requirements. The main barrel is sleek and attractive, with a matte finish that creates a beautifully refined look.
One of the best features of the Metropolitan Collection Fountain Pen is the addition of the press plate converter, which comes included with the pen, along with a black ink cartridge. The press plate converter allows for an easy transition between ink cartridge use, and ink bottle use – giving you full control over how you use your new instrument from our best fountain pens guide.
For a fountain pen that is crafted from high-quality materials, the Scribe Sword Fountain Pen is an outstanding choice. The Scribe Sword is a wonderful combination of antique styling mixed with contemporary design, combining traditional delicate accents, with a beautifully sleek and well-crafted finish.
The pen is not just beautiful, but highly practical for everyday use, whether you are experienced with fountain pens or not. The ink flow is consistent, and the balance of weight is ideal for finer writing. The medium precision nib is customized to glide across the paper, ensuring that you get the best possible experience during use.
The Lamy 2000 Fountain Pen is at the premium end of our list of top fountain pens and another spectacular addition from Lamy. The pen itself is exceptionally high-quality, weighing more than many similar pens. Despite the weight, it is easy to use for prolonged periods of time.
Crafted from a mixture of fiberglass and stainless steel, the Lamy is a luxury writing implement from body to nib. The nib is available in extra fine, fine, medium, and broad, for varying writing styles and needs. Perhaps the most outstanding feature of this luxury fountain pen is the 14-karat gold nib with a platinum coating – an assurance that you're getting nothing but the highest quality of writing implement. The fountain pen is a highly worthwhile investment for those who want a high-quality pen with excellent all-around performance. Make sure you also check our guide to the best calligraphy pens.
Faber-Castell E-Motion Fountain Pen
Designed by Faber-Castell, the E-Motion Fountain Pen is created for ease of use, without compromising on the quality of the finish or the beautiful styling. The cap and clip are colored in pure black, making for a stylish and modern finish. The pen is heavy and well-balanced, feeling substantial when you use it, but without making it difficult to use for prolonged lengths of time.
Unlike many of the other fountain pens in this higher price region, the elegance of the Faber-Castell the E-Motion Fountain Pen in unstated, with the diamond-engraved barrel serving both as a decorative feature and an aid to make the pen easier to use. If you're more accustomed to the style of ballpoint pens, then this pen is especially wonderful, with plenty of similarities in design.
With a quality fountain pen like the Faber-Castell E-Motion, you have ultimate control over the way your writing appears, with the pen allowing you to change the color, thickness, and calligraphy, with ease after a bit of practice. While there are plenty of benefits to writing with a fountain pen, you need to make sure that you pick a style, and nib, that's right for you, and practical for your needs- this is a great all-rounder.
A technical spectacle for all fountain writing instrument enthusiasts to adore: the Diamond 580 comes with a piston ink-filling system, meaning you don't have to replace entire cartridges at a time. Seeing this in action is almost as satisfying as writing with it, from the smooth glide, right on down to the case and how it operates under your influence.
One unique feature is that this can be completely disassembled during the filling process, so you can experience first-hand how the intricacies of your fountain pen work. Fitted with an engraved tip and comfortable grip, you'll turn your signature into an art piece, and your penmanship into a gift from God. If nothing else, premiering it on your desk is an excellent talking point.
Things to Consider When Purchasing a Fountain Pen
Material - The material used on the barrel and tip vary for fountain pens, while some barrels are made of metal, others are made from strong plastic material. The nibs are either made from luxurious gold tips or a less pricey yet equally effective steel tip.
Size - Fountain pens range from slim models to much more heavy and broader models. Depending on the preference, some people prefer smaller and less weighty fountain pens to the bigger models.
Weight - Depending on the material used, metal pens tend to be heavier than their plastic counterparts. If you don't fancy heavy pens, there are slimmer and more narrow options that are lighter on the hands.
Capped or Retractable - Fountain pens use either screw-on or snap-on caps. This preserves the ink feed and the nib from drying out or being exposed for too long. A retractable pen comes with the system at the base that presses in to release the nib and pressed out to take it back in. For those who are not fans of capped fountain pens, retractable models would definitely suffice.
Nib Tip Size - The nib tip size comes in 3 different sizes; fine, medium and broad. This determines just how slim or thick the pen will write. Fine nibs deliver lines that are quite similar to what a ballpoint pen would, just more curvy and artistic. The medium and broad nibs deliver thicker lines you'd find on a 0.7mm lead pencil or thick HB pencils.
Fountain Pen FAQ
Q: What are the benefits of a fountain pen?
A: Fountain pens deliver a smooth and artistic writing experience that definitely improves and perfects handwriting.
Q: What's the difference between a fountain pen and a ballpoint?
A: Fountain pens promise a smooth, thick and calligraphic writing that looks effortlessly fancier than what you see with ballpoint pens. They use liquid ink as opposed to the thicker, oil-based ink ballpoint pens use.
Q: Why are fountain pens expensive?
A: Fountain pens have always been known to be quite pricey because of the high-quality materials used in making one. However, there are various affordable options, some of which we have included in our list that are extremely affordable, yet still, deliver a quality writing experience.
Sign Up Now
GET THE VERY BEST OF GEARHUNGRY STRAIGHT TO YOUR INBOX