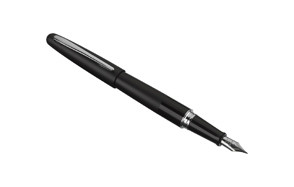 Pilot Metropolitan Collection Fountain Pen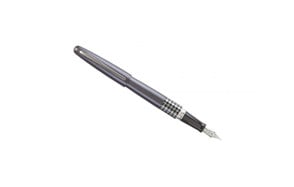 Pilot MR Retro Pop Collection Fountain Pen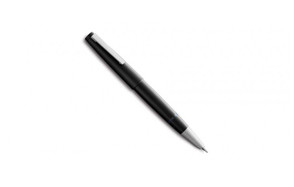 Lamy 2000 Fountain Pen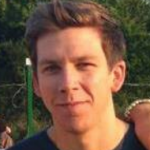 Despite the undeniable practicality of a ballpoint pen in today's world, it is difficult to replace the classical elegance of the traditional fountain pen. Each pen is an extremely personal writing implement. As you wear it in, it molds itself to the way that you write, becoming a truly unique representation of your writing style.
To help you find that perfect pen for special occasions and every day use, we have looked at ten of the best fountain pens on the market, with differing designs and functions to fit every writing style.
The Best Fountain Pen
Things to Consider When Purchasing a Fountain Pen
Material - The material used on the barrel and tip vary for fountain pens, while some barrels are made of metal, others are made from strong plastic material. The nibs are either made from luxurious gold tips or a less pricey yet equally effective steel tip.
Size - Fountain pens range from slim models to much more heavy and broader models. Depending on the preference, some people prefer smaller and less weighty fountain pens to the bigger models.
Weight - Depending on the material used, metal pens tend to be heavier than their plastic counterparts. If you don't fancy heavy pens, there are slimmer and more narrow options that are lighter on the hands.
Capped or Retractable - Fountain pens use either screw-on or snap-on caps. This preserves the ink feed and the nib from drying out or being exposed for too long. A retractable pen comes with the system at the base that presses in to release the nib and pressed out to take it back in. For those who are not fans of capped fountain pens, retractable models would definitely suffice.
Nib Tip Size - The nib tip size comes in 3 different sizes; fine, medium and broad. This determines just how slim or thick the pen will write. Fine nibs deliver lines that are quite similar to what a ballpoint pen would, just more curvy and artistic. The medium and broad nibs deliver thicker lines you'd find on a 0.7mm lead pencil or thick HB pencils.

Fountain Pen FAQ
Q: What are the benefits of a fountain pen?
A: Fountain pens deliver a smooth and artistic writing experience that definitely improves and perfects handwriting.
Q: What's the difference between a fountain pen and a ballpoint?
A: Fountain pens promise a smooth, thick and calligraphic writing that looks effortlessly fancier than what you see with ballpoint pens. They use liquid ink as opposed to the thicker, oil-based ink ballpoint pens use.
Q: Why are fountain pens expensive?
A: Fountain pens have always been known to be quite pricey because of the high-quality materials used in making one. However, there are various affordable options, some of which we have included in our list that are extremely affordable, yet still, deliver a quality writing experience.