Best Gel Pens In 2022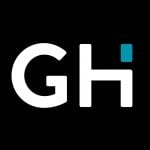 This product guide was written by GearHungry Staff
Last Updated
June 2, 2020
GearHungry Staff
GearHungry Staff posts are a compilation of work by various members of our editorial team. We update old articles regularly to provide you the most current information. You can learn more about our staff
here
.
GearHungry may earn a small commission from affiliate links in this article.
Learn more
You may not be at school trying to show off to your friends anymore, but that doesn't mean the best gel pens can't still be part of your everyday life. These gel pens will take you back to your childhood, but they will also make your writing, note-taking, sketching, doodling, and art-pop like you've always wanted to. Much more fun to use compared to the standard, if effective, ballpoints and fountain pens that you're expected to use as an adult, these pens help you make all your written correspondence, whether to yourself or to others' fun and really, isn't that all we're looking for nowadays?
The Best Gel Pen
Pilot FriXion Clicker Erasable Gel Pens
The Pilot FriXion Clicker Erasable Gel Ink Pen is the indisputable choice for the best gel pens you can buy. Available in multiple pack sizes, it's suitable for both home and school, and both artistic and educational endeavors.
The retractable tips ensure longevity, while the reasonable formula is perhaps the best feature you could ask for, especially if you're prone to getting carried away and making mistakes. You can also refill the barrel when the ink runs out, so you can save money in the long term, which also makes them excellent writing pens for work. You'll get an array of vibrant ink colors and enjoy comfortable and smooth writing that will guarantee that every note, doodle, and diagram looks attractive and appealing, so you'll never look back at it and wonder what in the world you were trying to tell yourself.
Key Features:
Multiple pack sizes
Erasable, retractable, refillable
Thermo-sensitive gel ink
Vibrant ink colors
Smooth writing
Clean erasing
Specification:
Brand

Pilot

Model

FXC10001F-P

Weight

4.2 ounces
Pilot G2 Premium Rolling Ball Gel Pens
The Pilot G2 Premium Rolling Ball Gel Pen is our premium choice for gel pens and it brings plenty of high-quality performance and endless writing and doodling satisfaction for every single need you might have.
Again, you can choose from various pack sizes to get the right number of pens for your needs, while the fine point style ensures clean lines that won't run or bleed into one another, maintaining a level of quality that you need and expect from the gel pens. The comfortable grip makes it possible to write and write for hours on end without cramping your hand, and the long-lasting ink means you can get much more than your money's worth from these gel pens. If you need something a bit more sophisticated, check out our list of the best fountain pens.
Key Features:
Various pack sizes
Fine point
Comfort grip
Refillable
Super smooth writing
Long-lasting ink
Specification:
Brand

Pilot

Model

31020

Weight

4.9 ounces
Paper Mate InkJoy Gel Pens
The Paper Mate InkJoy Gel Pens are claimed to provide 3-times faster ink drying than previous designs, so if you're left-handed, these could certainly be the choice for you to save you straining your eyes to read what you've written.
The medium point tip is ideal for both art and note taking in class, and this provides a clear and vibrant line regardless of which color you use. Speaking of colors, there are 14 available in this pack, meaning you'll never run out of color-coding options to ensure your notes are the most organized around. Each pen also comes with a secure ergonomic grip that won't kill you after a few lines, and the smooth ink formula also makes them one of the most satisfying options around. If you enjoy coloring, you will love these wonderful coloring pencils, too.
Key Features:
3x faster drying
Medium point
14 count
Colorful ink
Ergonomic comfort grip
Smooth writing
Specification:
Brand

Paper Mate

Model

1951636

Weight

6.2 ounces
Aen Art 100 Color Glitter Gel Pens
The Aen Art 100 Color Glitter Gel Pen Set comes with both standard ink formulas as well as glitter gel pens to make your work and illustrations stand out amongst the dull and drab competition in class. The smooth ink makes it enjoyable to use, and with a range of tip sizes, you can always find the perfect option for you.
The pens are easy to hold, and they use acid-free and non-toxic ink, making them safe for you and children if you're planning on treating your kids to a new set of pens for their next birthday. Aside from the sparkly glitter ink formula, you can also make use of a broad range of colors, and considering that this is a 100 pack, you will never be stuck on which to use next. If you still want to have a more classical pen as well, here are some handy bolt action pens for everyday writing.
Key Features:
Smooth application
0.8mm – 1.0mm tips
Easy to hold
Acid-free, non-toxic ink
Glitter ink formula
Wide range of colors
Specification:
Brand

Aen Art

Model

4336949552

Weight

1.8 pounds
DasKid 96 Color Artist Gel Pens
The DasKid 96 Color Artist Gel Pen Set is another versatile option, providing your regular colors as well as glitter and metallic gel pens that will inspire your imagination and test your creativity on creating the most stunning and eye-catching note or graphs around.
In the pack, you get 48 pens and an additional 48 refills so you are assured excellent value for money and long-lasting performance. The comfortable grip prevents hand strain, while the range of tip sizes ensure a smooth but also precise writing experience for everybody. You can use them for school, scrapbooking, or writing birthday and Christmas cards, and the included travel pencil case keeps everything in one place, so you'll never worry about losing your favorite color.
Key Features:
48 pens with 48 refill cartridges
Comfort grip
0.8mm – 1.0mm tips
Travel case included
Suitable for a range of applications
Variety of color and ink styles
Specification:
Brand

DasKid

Model

B07NKSTRMM

Weight

1.55 pounds
Pilot FriXion Gel Ink ColorSticks Pens
If you're stuck on which colors you want to introduce to your lecture notes and diary planner, the Pilot FriXion Gel Ink ColorSticks Pens provide plenty of options for you to consider. There are multiple pack sizes available, and these come with stunning colors that you'll find suitable for just about anything.
The erasable ink is thermo-sensitive, so you can erase it with the top of the pen, or use it on the likes of a Rocketbook notebook and use a microwave to use it repeatedly. The secure pen cap also ensures longevity, while its smooth writing is something everybody will appreciate. Slim and compact, it won't bulk up your pocket or pencil case like other pens might do, and as long as you don't lose the cap, you'll enjoy months and months of happy use.
Key Features:
Multiple pack sizes
Erasable ink
Thermo-sensitive gel ink
Stunning colors
Secure pen cap
Smooth writing
Specification:
Brand

Pilot

Model

32454

Weight

0.32 ounces
Shuttle Art 120 Color Gel Pen Set
If you're hunting for great value in your quest for gel pens for coloring, the Shuttle Art 120 Color Gel Pen Set is exactly what you and your family or class need. Included in this set are a comprehensive 120 colors with zero duplicates and various ink styles so you can find the perfect color for every occasion.
It comes inside an easy-to-organize packaging that ensures consistency and makes each color straightforward and simple to find. The non-toxic ink ensures safety, even if your kids chew on the end while working out their math questions, and the 0.8mm to 1.0mm tips mean you've got both clarity and precision. The pens are also versatile, suitable for art and writing, meaning that you can forget about boring old ballpoints for the future. If you are always on the go, make sure to bring a handy EDC pen, too.
Key Features:
120 unique colors with no duplicates
Easy-to-organize packaging
Non-toxic ink
Variety of ink styles
0.8mm – 1.0mm tips
Suitable for art and writing
Specification:
Brand

Shuttle Art

Model

963258

Weight

1.98 pounds
Sakura Gelly Roll Pens Gift Set
Another option that offers plenty of pack sizes, the Sakura Gelly Roll Pens Gift Set is an excellent choice for one person, two people, or even a whole classroom.
They provide smooth and clear writing that won't ache your hand or cause discomfort, while the consistent ink flow means that each letter, number, and line looks exactly how you want it to with no skipping or scratching. The ink is long-lasting, so even your lesser-used colors will survive for a while, and the reusable plastic container is suitable for a pencil case if you decide on just a few colors that you want to use every day. They also make the best choice for everyone who loves adult coloring books.
Key Features:
Range of pack sizes
Smooth writing
Variety of ink styles
Reusable storage container
Long-lasting ink
Consistent inkflow
Specification:
Brand

Sakura

Model

500879

Weight

11.4 ounces
Paper Mate InkJoy Medium Point Gel Pens
The Paper Mate InkJoy Medium Point Gel Pens bring that patented quick-drying formula that ensures Paper Mate is such a popular and consistent brand. With this formula, you needn't worry about smearing, while also enjoying brightened writing essential for making your notes and designs stand out.
The ergonomic grip is suitable for left- and right-handed users, meaning they are ideal for sharing around the class or the household, and the 0.7mm tips provide clear lines without looking like they are too much. This makes them a splendid choice for adding finishing touches and details as well as writing out titles and more. The pack contains 20 pens which come in a range of colors to suit all occasions. If you want to have a reliable pen for any outdoor adventure, too, here are some top tactical pens you might like.
Key Features:
Fast drying
Non-smearing
Brightens writing
Ergonomic comfort grip
0.7mm tip
20 pens
Specification:
Brand

Paper Mate

Model

1951718

Weight

8.8 ounces
KACO Retractable Gel Ink Pens
The KACO Retractable Gel Ink Pens boast bright and dynamic colors that are an excellent choice for school projects as well as writing birthday cards to your best friends to let them know you're thinking of them always.
The ergonomic soft-touch barrel reduces hand strain and stress, which means you can work and doodle for longer without needing to take a break, and this increases efficiency. The 0.5 extra-fine tip is perhaps the most striking feature, and it's the thinnest tip we've selected. With this, you can guarantee clean lines and subtle but appealing details to everything that you do. If perfection is what you are looking for, check out our list of the best calligraphy pens, as well!
Key Features:
20 pack
Bright and dynamic colors
Ergonomic soft-touch barrel
0.5mm extra-fine tip
Ideal for note taking and card writing
Non-fading
Specification:
Brand

KACO

Model

K1017

Weight

8 ounces
Gel Pen Buying Guide & FAQ
Features To Look For In Gel Pens
Tip Size - The tip size is something that everyone should consider when buying a pen, even if you've never thought of it before. Those experienced with buying pens will have their preferred tip size, which usually ranges from 0.5mm to 1.0mm, although you can sometimes find tips that go both smaller and larger than that.
With gel pens, the pen tip needs to be wide enough to sufficiently dispense the ink as you're writing, so you'll rarely see pens with anything less than 0.8mm tips. Similarly, anything larger than 1.0mm could make it more prone to running and smudging, which could ruin the overall aesthetic of your work.
Thicker tips can also make it more difficult to write with for some people, causing wrist straight and fatigue, which isn't ideal for longer writing sessions.
Smoothness - The best gel pens will provide a smooth and comfortable writing experience for you. This will stand out from the scratchy and labored feeling that sometimes comes from ballpoint pens, and you will also see how the gel pen is more consistent with its writing.
Sometimes, ballpoint and rollerball pens skip, especially when you're writing rushed. With gel pens, this rarely happens, if at all, providing fantastic smoothness that ensures consistent and quality performance, whether you're taking notes or using your gel pens for illustrations.
Drying Time - There are few things worse in this life (okay, with using a pen) than finding the perfect option only to discover that it smudges even after leaving it to dry. Quick drying times are an essential part of the gel pen formula, especially if you need to write and write and write without a break for a long time.
Thankfully plenty of our gel pen picks boast a quick drying time, so there shouldn't be too many issues. Even so, it's worth considering what you'll use the pens for, academic, creative, or recreational, as well as whether you're left- or right-handed, and lefties are more prone to smudging their work.
Capped vs. Retractable - You need a pen that either retracts or has a cap, otherwise you risk the ink drying out. Capped pens are, arguably, more reliable, as they give you the satisfying 'click' sound and protect the ink from running dry as long as you apply the cap properly.
Retractable pens can come with some problems. If you're a fiddly person, you risk breaking the clicking mechanism, and you can also forget to retract it when finished, which can cause the ink to leak or dry out. Despite this, you also risk losing the cap for your pen.
Whichever you choose, it's important to be careful.
Conical vs. Needle Point - The prime decision driver between conical and needle points is the strength. Typically, conical pens are stronger than needle points because the 'base' is wider and more stable compared to the rod-esque design of the needlepoint pen.
This is ideal if you will use these pens a lot. However, a needlepoint is, arguably, better for fine lines and adding details. Ideally, you want a mixture of both conical and needle points, but this is rarely the case when purchasing a set of gel pens.
While strength will be beneficial, you've also got to consider what you will use your gel pen for and then decide which style is best for you.
Gel Pen FAQ
Q: What is a gel pen?
A: Gel pens share a lot of similarities with your standard ballpoint pens and rollerball pens. For much of the construction, they even work the same way. The fundamental difference, however, is in the ink formula, which you could consider a combination of ballpoint and rollerball.
While ballpoint pens rely on standard ink, gel pens use an ink pigment that is suspended within the water. The result makes the colors more vibrant. It shows up better on darker surfaces, and this makes them ideal for arts and craft projects, while also being an excellent choice if you want to make your journaling or note-taking pop.
The dynamic colors stand out more, which will make them more attractive to look at, but also easier to read.
Q: Are gel pens better than ballpoint?
A: Gel pens are neither better nor worse than a ballpoint pen, they are just different. If you want to make your writing stand out, then gel pens are arguably a better easy to do so. Similarly, they are an excellent choice for art and illustration, as there is a broader variety of ink colors, and as the colors are so attractive, your doodles and ink drawings will look better.
Gel pens also feel smoother to write with compared to ballpoint pens. They glide over the page with a consistent flow. When you compared this to the often 'scratchy' writing feel of ballpoints, it's easy to see why gel pens are a more popular option. Despite this, you will typically see gel pens used more by schoolchildren as a novelty, and even university or college students may not embrace their benefits for making their work easy to read.
However, while gel pens are useful for projects and casual writing, we don't recommend using them for legal or professional documents. This is because they have a slight 'juvenile' quality that ballpoint pens don't have. Still, you may get away with using a black gel pen on these documents, but if possible, always use a regular ballpoint just to make sure you do not accidentally void any agreements or contracts.
Q: Do gel pens dry out?
A: While gel pens for art and other endeavors are a great product to have, especially if you are a creative person, they are still like other pens in that the ink will dry out if you fail to replace the cap or retract the tip. If you don't have a replacement cartridge, you may feel you have ruined your favorite pen for no reason.
However, don't worry just yet. Unlike ballpoint pens, you can revive gel pens to work just as they did before if you forget to prevent the ink from drying out.
There are several ways to do this:
Magnifying Glass - Take a magnifying glass and inspect the tip. If there is dried ink around the tip, use a damp cloth to wipe it away.
Test It - Sometimes, pens stop working for no reason, even if they are not dried out. Press the tip of the pen onto a piece of paper and scribble. It may start working again.
Kettle - Hold the tip of the pen over the steam from a kettle for a minute or two. The heat should loosen any dried-on ink.
Warm Water - Conversely, run the tip under warm water to loosen the ink and test the pen on a spare piece of paper.
Pliers - If all else fails, pry the tip of the pen and blow air into the ink tube and add a tiny amount of water to get the ink flowing again.
Even with these solutions, it's always better not to risk it, as they may not work with every brand of gel pen. To make sure that you can get the most from your gel pens, replace the cap or retract the tip and store the pen with the tip facing down to prevent air bubbles or drying out when you aren't using it.
Q: Do gel pens bleed?
A: Despite many gel pens claiming to be 'quick-drying', they will smear or bleed if smudged immediately after writing on a piece of paper. This could be an issue if you are left-handed, so make sure you are careful when working on something delicate.
For quick note-taking and creating eye-catching lecture notes, though, this shouldn't be much of a problem, and in most cases, the ink will dry before you get the chance to smudge it or allow it to bleed. The type of paper could also impact how stable the ink is when you write, so bear this in mind when shopping for notebooks and pens.
Sources:
Needle Point vs Conical Point - One Lone Man's Pens and Pencils
Sign Up Now
GET THE VERY BEST OF GEARHUNGRY STRAIGHT TO YOUR INBOX