Best Electric Pencil Sharpeners In 2022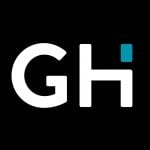 This product guide was written by GearHungry Staff
Last Updated
August 30, 2019
GearHungry Staff
GearHungry Staff posts are a compilation of work by various members of our editorial team. We update old articles regularly to provide you the most current information. You can learn more about our staff
here
.
GearHungry may earn a small commission from affiliate links in this article.
Learn more
One of the most underrated office items remains the pencil sharpener. They are indispensable units for artists, students, and office workers and pretty much anyone who uses pencils. No school, office, or studio would be complete without the best electric pencil sharpener on standby. However, despite their usefulness, many people make the mistake of buying cheap pencil sharpeners. It is not surprising they break quickly and make even the most expensive pencils unusable. Being in the modern and technologically advanced era, it is undoubtedly time to move past the basic set of sharpeners that were used previously; for ease and convenience, the electric alternative is always the better option. So, if you are in the market for the best electric pencil sharpeners, our carefully curated list below will help, along with our helpful buying guide.
The Best Electric Pencil Sharpener
Bostitch Personal Electric Pencil Sharpener
The Bostitch Personal Electric Pencil Sharpener is a very popular sharpener on this list, and the fact that has consistently impressed buyers so often is a testament to its quality. This device not only boasts of a space-saving design but it is also equipped with tamper-proof MagnaSafe Technology which prevents the sharpener from working when the shavings tray is not in place – this feature, which is highly appreciated by users, prevents the pencil shavings getting everywhere and making a mess if the tray is not properly inserted.
The tray in question is a high capacity shavings tray. You won't have to worry about the tray filling up fast, especially because the shavings are typically extra thin, occupying less space. Due to the time it takes to fill up, you will not have to clean the tray very often. The Bostitch Personal Electric Pencil Sharpener also lasts four times longer than the average electric pencil sharpener thanks to its HHC Cutter technology. It's long life and durability is one of the key ways this pencil sharpener has endeared itself to many. Perfect to always have on your home office desk.
Key Features:
Lightweight and compact space-saving device
A powerful electric motor that produces the perfect tip every time
Strong and lasting HHC cutter with a sharpening life 4 times longer than the average sharpener
Largely accommodating shaving tray to reduce clean up time
Specification:
Brand

Bostitch Office

Model

EPS4-BLUE

Weight

14.4 Ounces
Longer life than most electric sharpeners
Stall free operation
Compact design
Short-lived
Fragile
Sensitive to pressure
X-ACTO XLR Electric Pencil Sharpener
Coming from a trusted and reliable brand, it goes without saying that the X-ACTO XLR Electric Pencil Sharpener would make the list. First of all, this pencil sharpener is known for its simple and stylish look which fits seamlessly into the décor of most homes and offices. Beyond that, it has been commended for its PencilSaver technology which prevents over-sharpening, thereby minimizing waste and extending the pencil's life.
You also don't have to worry about lopsided sharpened pencils with this device as the X-ACTO XLR Electric Pencil Sharpener also comes with a hardened cutter which allows pencils to be sharpened to a fine point in a matter of seconds. It's Auto-Reset and Safe Start options also ensure that the sharpener performs optimally. Once the sharpener gets too hot, it immediately stops until the overheating has dissipated; this is to elongate the life of this device. Another commendable feature this pencil sharpener comes with is its non-skid feet which keeps the sharpener in place while in use for convenience and ease of use. It makes a perfect gift for law students.
Key Features:
Auto-reset feature that shuts off the sharpener when it detects signs of overheating
SafeStart feature that prevents sharpener from being used if the shaving receptacle is not attached to ensure safety of use
Equipped with a helical hardened steel cutter with a blade lifespan 16 times longer than a regular sharpener
Power-saving technology that assures that sharpener only draws power when in use
Specification:
Brand

X-Acto

Model

1800

Weight

1.6 Pounds
Designs fits with most office & home décor
Heavy-duty motor
Comes with pencil saver technology
Delicate
Short-lived
Poor customer service
Bostitch QuietSharp 6 Electric Pencil Sharpener
The Bostitch QuietSharp 6 Heavy Duty Classroom Electric Pencil Sharpener is not an item that should not be ignored. This lightweight pencil is not only hyper-efficient, but it also sharpens pencils in under four seconds. What's more, it comes with six different holes which also offer different sizes; this allows a versatile selection of pencils to be attended to. Its hardened cutter also ensures a longer cutting life and a more durable sharpener.
The fact that the Bostitch QuietSharp 6 Heavy Duty Classroom Electric Pencil Sharpener comes with a stall-free motor which helps prevent the electric sharpener from overloading and overheating. It also has a tip saver technology that extends the pencil life by preventing over-sharpening, which is always commendable. The Bostitch QuietSharp 6 Heavy Duty Classroom Electric Pencil Sharpener might have been designed for classroom activities, but this is one all-around device that benefits everyone. It will come handy if you like using sketchbooks.
Key Features:
6-size selector dial to accommodate different types and sizes of pencils
Made with helical blade and extra hardened steel that produces a pointed pencil tip in under 4 seconds
Oversized high capacity shaving tray to reduce clean-up time
Comes with suction cup feet to prevent sliding of the device
Specification:
Brand

Bostitch Office

Model

EPS10HC

Weight

1 Pounds
70% faster sharpening
10x longer cutter life
Comes with tip saver technology
'Too powerful'
Loses steam over time
Size
JARLINK Electric Pencil Sharpener
No list about the best electric pencil sharpeners would be complete without the JARLINK Electric Pencil Sharpener. This is an easy fan favorite for many reasons. Beyond the fact that is easily one of the most positively reviewed electric pencil sharpeners on the market, it also comes with a heavy-duty blade that sharpens your pencil within seconds. Not only is it ideal for No.2 Pencils, but it also works well with colored pencils and charcoal pencils, for those of you who are fans of adult coloring books.
A great feature worth commending is its multiple power sources which provides four options for the buyers to choose from. It also comes with an auto-safety option – the sharpener automatically begins working when the pencil is put in and it stops working when the lid is open or the pencil has been sharpened to a fine point. Due to its lightweight nature, the JARLINK Electric Pencil Sharpener is convenient to use anywhere and easy to carry around. With these available features, it is completely understandable why many tend to enjoy using it over other options available on the market. For more cool products like this, check out our guide to the best stapling pliers.
Key Features:
Suitable for pencils with diameters between 6-8mm
Quick feature which allows for sharpened pencils within 5 to 10 seconds
Can be powered by multiple sources–battery powered by 4 AA batteries or electric
Auto-work and auto-stop feature when the pencil is sharpened, or lid is open
Specification:
Brand

JARLINK

Model

43180-128965

Weight

11.8 Ounces
Heavy duty
Durable
Lifetime guarantee
Un-adjustable
Shavings bin could be bigger
Too light
X-ACTO School Pro Classroom Electric Pencil Sharpener
When it comes to electric pencil Sharpeners, there is never a doubt about the best available option on the market – the X-ACTO School Pro Classroom Electric Pencil Sharpener. This heavy-duty pencil sharpener was created to suit all your needs. The first thing to note is the longevity of this item, it comes with a rugged construction which makes it resistant to wear and tear, ensuring its durability. It was also designed with a smart sharpening technology for always reliable performance.
Another exciting feature about the X-ACTO School Pro Classroom Electric Pencil Sharpener is that it adjustable up to six pencil sizes. This feature is one of the key reasons it is the dominant pencil sharpener in the market right now which makes it a suitable option for both students and artists who work with pencils of different sizes. It is quite rare to find a pencil sharpener that offers this feature. What's equally interesting is that it also has an auto-reset feature that prevents it from overheating, making certain that this pencil sharpener is as long-lasting as advertised. You may also like some of the best mechanical pencils from our list, so be sure to check them out.
Key Features:
Can be adjusted to accommodate 6 different pencil sizes
Non-slip feature at the bottom that prevents sliding or skidding of the device during use
Engineered to produce minimal noise during use
An extra-large integrated receptacle to catch pencil shavings and allow for easy tidying up
Specification:
Brand

X-Acto

Model

1670LMR

Weight

1 Pounds
Durable construction
Stops when pencil sharp
Quiet electric motor
Cost
Better with softwood pencils
Shaving bin may break if not handled carefully
Electric & Battery Operated Pencil Sharpener
The Electric & Battery Operated Pencil Sharpener comes with a stainless steel helical which sharpens pencils quickly and to a perfect point. However, it stands out in the market due to its prioritization of safety that reduces the risk of accidents. The Electric & Battery Operated Pencil Sharpener does not operate unless the shaving cover is fully closed, posing less harm to the user. As a result, it has become one of the top choices for use in schools.
While the Electric & Battery Operated Pencil Sharpener has many amazing features as mentioned above, the manufacturer's – Office Goods – have been highly commended for their customer service, which is undeniably one of the best in the business. They often go out of their way to ensure that buyers are left satisfied with their purchase; as such, if there's a problem, it gets handled efficiently and immediately. If you are a student and often use pencils to write in your student planner, this item is very useful.
Key Features:
Comes with safety feature
Compact and portable
Comes with one year extended warranty
Unique design
Specification:
Brand

OfficeGoods

Model

V-7

Weight

8.5 Ounces
Kid friendly
AC & USB cord powered
Also battery powered
Works for only #2 pencils
Only lasts for a few months
Underpowered
AFMAT Electric Pencil Sharpener
If you use pencils on a regular basis, you need a heavy-duty pencil sharpener. You don't want something that's going to give out after the first 100 uses. The Afmat Electric Pencil Sharpener is the answer. The interior mechanism is made from alloy (instead of plastic), which means it will last for at least 6,000 sharpens. This is around twice as many as you can expect from other electric sharpeners on the market. So, if you're buying for durability, you can stop reading now and click the buy button. Another feature worth mentioning is the large shavings box. The huge capacity means that you don't have to empty it as often, which is important if you're sharpening large quantities of pencils. It also automatically turns the sharpener off when you remove it to ensure your safety. 
Key Features:
Sharpens in 3-5 seconds 
Heavy-duty helical blade 
Will sharpen 6,000 times 
Large shavings tray 
Non-skid rubber foot pads 
Available in three colors 
Two-year warranty 
Specification:
Brand

AFMAT

Model

PS13

Weight

2.7 Pounds
Super strong helical blade 
Will sharpen thousands of times 
Large capacity tray 
Some products arrive defective 
Electric Pencil Sharpener Buying Guide & FAQ
How We Chose Our Selection Of Electric Pencil Sharpeners
Brand - When purchasing an electric pencil sharpener, or any item in general, it is always a good idea to go for an item from a notable and recognizable brand/company. As such, you can trust that your product is coming from a company currently thriving in the market. For a company to succeed in an arena where other companies are vying for the top spot, it must mean they are doing something right – like producing top quality products. This way, you can be certain that the electric pencil sharpener you purchase will be top-notch.
Price - While electric pencil sharpeners cost more than manual sharpeners, they are still quite affordable, which makes them a 'must-have'. When looking to make a purchase, be sure to always compare prices between two or more items; some sharpeners are cheaper than most and still provide the same services as the more expensive options. The cheaper option can also come with more features, making it a better purchase. Often times, 'more expensive' doesn't always mean 'better'.
Reviews - It is important to remember that when buying electric pencil sharpeners, customer reviews should always play an important role. Through available customer reviews, you'll be getting feedback from those who have already bought the same pencil sharpeners. This way, you can easily find out exactly what to expect from the item – the good, the bad and the truth. With the stars, comments, and ratings, you can easily decide if a sharpener is worth buying, or if you should move on to the next one.
Features To Look For In Electric Pencil Sharpeners
Type of Power Source - Most electric pencil sharpeners are powered by batteries; these tend to last for an impressive amount of time, depending on how often they are used. Another common source of power are USB or cable powered sharpeners. Before buying your pencil sharpener, consider the power source and decide which works best for you.
Quality - Beyond looking at the affordability of an item, an essential feature to consider is the quality of the item in question. A good marker of a quality item is its durability; a long-lasting pencil sharpener is a lot better than a cheaper alternative which you'll have to replace every other month or so. In the long run, this will undoubtedly end up costing more money in replacements, which is why it is advisable to always choose a product of high quality over the cheaper option.
Another way to glean the quality of a sharpener is to go through the reviews. As previously mentioned, the reviews help in deciding if an item is worth buying. The items with the most positive reviews are always higher in quality than those with average to low ratings.
Portability - The size and portability of a pencil sharpener is another feature to look for. The more portable an electric sharpener, the more efficient it is. A good option is one that can easily fit into a pencil case or any other casing. What's more, the smaller options can easily blend into any surrounding – in the office, at school or in a studio, without being too noticeable.
Speaking of size, the width of the sharpener's hole also matters, as most electric sharpeners are designed for #2 Pencils, which is great in a school or office environment. However, if you work in a studio and use a variety of pencils of different sizes, some pencil sharpeners may not be ideal. This is why you should always check the sharpener's hole size when checking the portability of the device.
Electric Pencil Sharpener FAQ
Q: What is an electric pencil sharpener?
A: Pencil Sharpener is a tool used for sharpening a pencil's writing point, as the name implies. This is achieved by shaving away the worn surface. An electric pencil sharpener is a pencil sharpener with an electric motor which were first introduced in 1940.
Q: How many batteries do electric pencil sharpeners need?
A: The number of batteries required in a pencil sharpener varies from one to the other. However, most sharpeners typically use 4 size AA batteries. It is always advisable to keep a few extra around for when the batteries need to get replaced.
Q: Are electric pencil sharpeners noisy?
A: Electric pencil sharpeners are not noisy at all. They, however, emit a negligible hum which is almost indiscernible while the sharpener is in use. The sound is barely noticeable and poses no inconvenience to the user.
Q: How long can an electric pencil sharpener last?
A: The length of time a pencil sharpener lasts varies and also depends on how often it is used. However, most electric sharpeners can be used up to 3,000 times, which is equivalent to several months, before the battery gets low.
Sign Up Now
GET THE VERY BEST OF GEARHUNGRY STRAIGHT TO YOUR INBOX