Best Bolt Action Pens in 2022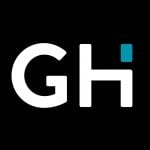 This product guide was written by GearHungry Staff
Last Updated
August 20, 2018
GearHungry Staff
GearHungry Staff posts are a compilation of work by various members of our editorial team. We update old articles regularly to provide you the most current information. You can learn more about our staff
here
.
GearHungry may earn a small commission from affiliate links in this article.
Learn more
EDC pens have evolved and their numbers multiplied in recent years as people seek greater functional convergence in just about all of their everyday carry items. Today's EDC pens are capable of everything from transcendent quill-like mark making to stopping an assailant in their tracks. The bolt action EDC pen is one of the latest to garner attention both for their unique mechanical approach as well as their overall toughness and durability. Below are the best bolt action pens on the market today.
The Best Bolt Action Pen
BASTION Bolt-Action Ballpoint Pen
Few pens are as impressive as the BASTION Bolt-Action Ballpoint Pen. Whether you want to impress in a business meeting or write a letter to a long-lost love, this pen has got your back. A high-quality pen should be weighted (but not too heavy), consistent, and easy to write with. This pen is all three. Made entirely from stainless steel, it's both attractive and extremely durable, which makes it a great choice for pretty much any application. 
The smooth bolt action makes this pen super satisfying to play with. Even when you're not writing, you'll probably have this pen in your hand. It also doubles up as a low-key EDC defense tool. It's not primarily designed for defense but it's strong enough to be used as a glass breaker or even as a last-resort weapon. 
Key Features:
Made from stainless steel 
Smooth bolt action 
Works as an EDC self-defense tool 
Presentation box included 
Specification:
Brand

Bastion

Model

BSTN223

Weight

3.2 ounces
Perfectly weighted 
Durable design 
Doubles up as EDC self-defense tool 
Smooth bolt action
The GP 1945 Bolt Action Pen is a case study in geometric design that's easy on the eye but hard on things that stand in your way during a survival situation. It doesn't overtly say "weapon" when you first regard it, but after a few seconds you'll start to appreciate the rugged construction, ample girth and subtle but very effective glassbreaker/jawbreaker built into the head. Upon even closer inspection you'll notice the multi-tone survival whistle that's revealed by twisting off that glassbreaker.
Built to withstand the rigors of the outdoors this is an ideal pen for hunters and hikers, construction workers, police or anyone who routinely finds themselves in dangerous situations and also happens to need a dependable writing device. The body of the pen is fashioned from TC4 titanium and the glassbreaker from tungsten steel. The spring loaded bolt mechanism never sticks or fights back and the emergency whistle will produce a robust 100 decibels. Be sure to also check out our list of the top tactical pens for more great items like this. 
Key Features:
Fashioned from TC4 titanium
Includes tungsten steel glass breaker
Built in multi-tone whistle
Weight 5 ounces
It's very easy to get a nice firm grip with the knurled finish
Glass breaker is surprisingly effective
Satisfying and effective bolt action mechanism
Boker Plus Tactical Pen Cid Cal .45
When you think about a tactical EDC pen your imagination no doubt goes toward something like this Boker Plus Tactical Pen. And it should. This is an outstanding bolt action pen that should be on the radar of anyone interested in a quality writing instrument that may also help save their bacon one day. In all likelihood you'll never need to summon the lifesaving capabilities of the Boker Plus but even so you'll still have a highly effective writing instrument that's durable, comfortable and extremely attractive.
The pen itself was designed by renowned German industrial designers Rainer Wenning and Thomas Braunagel and that impressive pedigree is obvious the minute you lay eyes on the Boker Plus bolt action pen. In addition, should you ever need it to perform heroically for you you'll find the integrated glass breaker at the head also doubles as an effective deterrent when introduced to the face of an assailant.
Key Features:
German designed machined aluminum casing
Built in glass breaker
Clip integrated design (CID)
Weight 1.3 ounces
Specification:
Brand

Böker

Model

09BO080

Weight

2.9 ounces
Feels great when you grab hold of it with a survival grip
The titanium pen body isn't going anywhere anytime soon
Creates clear legible lines at any writing angle
Titaner Titanium Bolt Action Tactical Survival Pen
If you're looking for a true bolt action tactical pen look no further than this one from Titaner. Both ends of this no-nonsense piece of survival kit, when applied to the right parts of an assailant's anatomy, will have them on a gurney headed for the hospital in short order. At the same time however the Titaner Titanium Pen is not a one trick pony. It effortlessly produces clear, highly legible script so you can bring it to the office with confidence.
There is a high degree of precision at work in this pen. And that attention to detail serves all of its intended functions well. The low key knurling allows you to get a nice firm grip whether you're signing a contract or sending a message to a weasel who decided you were an easy mark. The integrated glass breaker is rugged as can be and will make quick work of windows while the bolt action is smooth, effective and more than a little addictive.
Key Features:
Fashioned from CNC titanium
Glass breaker self-defense tool
Effortless and effective bolt action
Weight 1 ounce
Specification:
Brand

Titaner

Weight

0.8 ounces
The emergency glass breaker is not messing around
Both elegant and, when held in an aggressive way, menacing
The leather carrying pouch is a nice touch
Not the most attractive pen on the market
UZI Tactical PenBolt Action Pen
The UZI Tactical Bolt Action Pen has an unapologetically aggressive design that's meant (presumably) to send a clear message to any potential assailant that yours is a pen not to be messed with. At the same time it fulfills its literary duties with aplomb. That's due in large part to the fact that the aircraft grade aluminum used to produce the body makes for a pen that's not only tough but light enough to write with all day long.
The UZI bolt action pen is going to make a valuable addition to your everyday carry for years to come. Whether you're a lawyer taking notes in court or a construction foreman on a busy jobsite the UZI Tactical Pen won't let you down. The gun metal finish is attractive, the bolt action mechanism is smooth and dependable and anyone foolish enough to test the mettle of your pen is in for a very uncomfortable surprise.
Key Features:
Fabricated from aircraft grade aluminum
Durable and clean bolt action mechanism
Compatible with Fisher Space Pen cartridges
Weight 4 ounces
UZI quality is apparent throughout
The pocket clip is more useful than most
Not as expensive as some other bolt action pens
Limited tactical capabilities
Cool Hand 6061T Aluminum Bolt Action Tactical Pen
While we found ourselves at first questioning some of the design choices here we ultimately had to admit that somehow, against all odds, the disparate elements come together to produce a bolt action pen that's as visually compelling as it is rugged and functional. The 6061T looks like a heavy pen but it's not. It tips the scales at a modest 1.3 ounces, which means you can write with it all day if you need to and it won't turn your shirt pocket into a sagging, embarrassing mess either.
While we found the inclusion of the Punisher logo here more than a bit unnecessary those who wish to retain their dignity can order it sans logo. That aside this warrants inclusion on our best bolt action pen list because it's not only solidly built and undoubtedly ready to protect your flank, it also has a very pleasing bolt action mechanism and produces beautifully clear script. And it does so at an extremely attractive price point. As such it's our somewhat surprising choice for Best Value. Make sure you also check our guide to the best calligraphy pens.
Key Features:
Fashioned from aircraft grade aluminum
Compatible with an array of standard cartridges
Aggressive tapered point for self defense
Weight 3.2 ounces
Specification:
Brand

Cool Hand

Weight

3.2 ounces
A very engaging quasi-retro look
Available with or without the (somewhat silly) "Punisher" logo
As good for work as it is for self defense
The aforementioned Punisher logo
SMOOTHERPRO Tactical Bolt Action Pen
The SmootherPro Tactical Pen is an affordable bolt-action pen that is virtually indestructible. Why settle for a pack of cheap, plastic pens when you could buy a pen that will last you a lifetime instead? You could run this pen over with a truck and then immediately use it to write. This is because they've used aircraft-grade aluminum alloy ( 6061-T6) in the construction. If it's good enough to make airplanes, it's good enough for pens. To add to the durability, they've finished the pen off with a tungsten tip, perfect for breaking through glass in an emergency. This makes it a useful EDC self-defense tool as well as a fantastic pen. 
Key Features:
Made from aircraft aluminum alloy (6061-T6)
Tungsten tip 
Works as an EDC self-defense tool 
Available in two colors 
Specification:
Brand

SmootherPro

Model

TP157

Weight

2.39 ounces
Competitively-priced 
Works as a glass breaker 
Virtually indestructible 
EKLOEN Solid Brass EDC Pocket Pen
It's not often that you find products made from brass these days. That's why we were excited to find the EKLOEN Solid Brass EDC Pocket Pen. Unlike a lot of it's more expensive competitors, it's not made from stainless steel and painted to look like brass. It's actually brass. That makes it a perfect choice for steampunk fans or any fans of the copper aesthetic. The pen has a scrub surface to make it easy to hold, even if your hands are clammy. It's also got a pointed tip, which means it can double up as an EDC self-defense weapon or glass breaker.
Key Features:
Made from brass
Scrub surface 
Smooth bolt action
Pointed tip 
Works as an EDC self-defense tool 
Specification:
Brand

EKLOEN

Model

EK-pen002

Weight

3.98 ounces
It's actually made from brass
Doubles up as a self-defense tool 
Nicely weighted 
Bolt Action Pen Buying Guide
How We Chose Our Selection Of Bolt Action Pens
Quality - All of the bolt action pens on our list are high quality items. In this case the quality we're looking for is expressed by durable materials, exacting tolerances, effective mechanical action and likely durability.
Performance - If a bolt action pen embodies the above listed qualities it's more or less a given that it will perform to expectations. That means the bolt won't stick on you, the line won't be dodgy and inconsistent, the survival mechanisms (if any) won't let you down when you need them and the pen isn't going to fall apart after a few months of regular use.
Brand - When it comes to bolt action pens we're operating outside the boundaries of the known high-end writing instrument universe. So brand recognition is not going to be what it is for standard high-end fountain pens. In fact, many of the companies producing the best bolt action pen products are small to mid-sized firms that have not been around long enough to achieve deep market penetration.
Price - EDC pens are, by definition, just that: pens you carry with you on a regular basis whether you work in an office or you're a digital nomad or you're just an outdoor lover who likes to write about your adventures. As such while a Mont Blanc Meisterstück Le Petit Prince Solitaire LeGrand Fountain Pen will set you back nearly $1,700 you won't find many EDC bolt action pens that will cost even 1/10 that amount.
Features To Look For In Bolt Action Pens
Size and weight - Whether you're writing or defending yourself it's important that you're able to get a good, solid grip on your pen. Therefore you'll need to take into account the size of your hands and then make sure you buy a pen that won't be a challenge to get a comfortable grip on. At the same time if you plan on using your pen to write with on a regular basis it can't be so heavy that it tires you out. Typically one to two ounces is a good weight for a bolt action EDC pen.
Ease of use - Whether a bolt action pen is easy to use depends in large part what you want to use if for. Certainly if you're looking for a bolt action pen with survival capabilities you can take on patrol with you in the Hindu Kush or on your next deer hunt then you won't want a pen with a slick surface that may be hard to grip in the rain or if you're wearing gloves. But regardless of whether you plan on using your pen in your office or on the high trail the bolt action needs to be smooth and worry free and the line must be dependable and easily legible.
Materials/durability - The bolt action is by definition an insistent action that requires the bolt mechanism itself to be made of durable materials. Sure, you can make a bolt from plastic but when it breaks after 100 uses you shouldn't be surprised. Any bolt action pen worthy of the name is made from high quality aluminum, stainless steel, titanium, brass or other materials that are going to stand up to the stresses created by the bolt action and last for many years to come. In addition, should your bolt action pen have survival aspirations it's going to need to be tough as nails or it's not going to deter anyone.
Design - Whether a particular design appeals to you or not is a completely subjective thing. So saying one design is "better" than another is a questionable proposition. However, there are some objective ergonomic considerations that can be applied to the design of this type of pen such as: Does the design allow easy access to the bolt? Is one able to get a firm grip on the pen without having to struggle? Is the pen long enough to be practical for sustained use?
Features - While not intended specifically to be self-defense or survival tools many bolt action pens nonetheless boast a number of tactical features including glassbreakers, grooves intended to capture tissue for later DNA analysis, emergency whistles and more. Make sure the bolt action pen you purchase has the range of features you're looking for. Not all of them will.
Refill - These are pens designed to last for years. As such there is no way around the fact that you're going to have to refill them from time to time. The more types of pen refill cartridges a bolt action pen is compatible with the better since you'll have a better chance of finding a useable refill no matter where you are.

Bolt Action Pen FAQ
Q: What is a bolt action pen?
A: A bolt action pen is a writing instrument/survival device that takes its mechanical inspiration from the bolt action rifle. The bolt action pen does not provide any type of revolutionary capability but what it does is provide a compelling, effective way to ensure your writing tip is always securely deployed whether to make a journal entry or fight off an aggressor. Bolt action pens feature more robust construction than most other pens which makes them excellent discrete, unexpected self-defense devices.
Q: Why do I need a bolt action pen?
A: Frankly, you don't. But you don't need a TV or potato chips or heated seats in your car either, yet they're all nice to have. Same with the bolt action pen. The bolt action pen is for those who are tired of the standard retractable pen sticking and failing after only a short time. They're also for those who would like to get more functionality from their pen. Functionality that is often impossible when the head of the pen is tied up by the trusting device.
Q: How do I use a bolt action pen?
A: Using a bolt action pen is not like using a flux capacitor though it might take a bit of practice to get the motion down. The good thing is that fiddling with these types of bolt action mechanisms can become somewhat addictive so you're sure to get plenty of practice whether you intended to or not. With the vast majority of such pens the bolt mechanism will be readily available to your thumb and should not require the participation of any other fingers to engage.
Q: How do I maintain my bolt action pen?
A: Exactly what will be entailed in maintaining your particular bolt action pen will depend on the feature set it came with. In most cases the only thing the different bolt action pens will have in common is the bolt mechanism and that can and should be cleaned on a fairly regular basis. Doing so is typically a straightforward affair where you disassemble the pen and simply clean the various bolt components with a clean dry cloth. How to best maintain additional features should be covered in the owner's manual (if your pen came with one) or can be determined by communicating with the manufacturer.
Q: What is the best ink refill for bolt action pens?
A: Not every bolt action pen will be compatible with the same refill cartridges so the question does not have a simple answer. The manufacturer should suggest which refills their pen is compatible with and, as we said a bit earlier, the more the better. Some bolt action pens will only accommodate one or two different types of refill cartridges so you should be aware of that lest you find yourself one day unable to use your pen because you can't find the right pen refill.
Q: How do I refill my bolt action pen?
A: Refilling a bolt action pen is typically done by simply unscrewing the lower portion of the pen (sometimes the very tip itself), sliding out the old cartridge and sliding in a new one. The tip is then replaced and you're good to go.
Q: Can I use my bolt action pen for self-defense and how?
A: You can use your bolt action pen to defend yourself if necessary but not all are designed for that purpose. That said, when using a bolt action pen for self-defense the most important thing is the grip because you don't want your self-defense device slipping out of your hand while you're trying to fight off an aggressor. In most cases you'll want to use a firm overhand grip that will allow for both thrusting and stabbing motions. Sounds ominous, but it's necessary to get the most from your tool.
Sign Up Now
GET THE VERY BEST OF GEARHUNGRY STRAIGHT TO YOUR INBOX