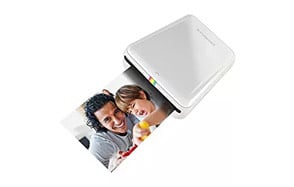 Polaroid ZIP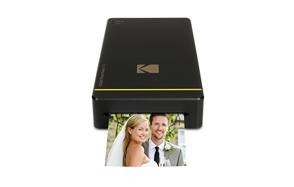 Kodak Mini Portable Printer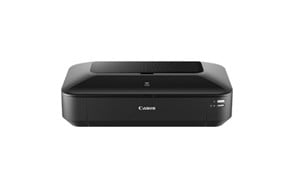 Canon Pixma iP110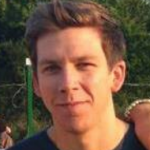 While digital photo sharing is now a popular form of documentation, some still opt to do it the traditional way, through journaling and scrapbooking. More and more people have been searching for a way to instantly document their memories, thus the re-entry of instant cameras in the consumer market. However, if you do not wish to use an instant camera, another option you might want to consider is to use a portable printer that will let you print photos directly from your laptop, tablet, or smartphone.
In this article, we are going to discuss everything there is you need to know about portable printers. We have provided you the 10 best ones out on the market, as well as each product's pros and cons. We will also answer some of the frequently asked questions, along with the essential factors that you should take into consideration when choosing the best portable printer. There are a lot of great brands to choose from and it might be quite confusing for you if you do not know what to consider.
The Best Portable Printer
Portable Printer Buyers Guide
Q: What Is A Portable Printer And How Easy Is It To Use?
A: A lot of people are now used to mobile phones, laptops, and tablets, which eliminates the necessity of having to work in an office. With a mobile or portable printer, its users will be able to print important documents, as well as photos, wherever and whenever. It is very similar to a home printer, but is a lot slower when it comes to speed. The best feature of the portable printer is that it allows you to make paper prints even when you are on the go.
Using a portable printer is very easy, as you only need Wi-Fi, Bluetooth or NFC connection. A lot of the products mentioned above uses their own brand's accompanying app that will make printing a lot easier and convenient for you.
Q: What Are The Essential Factors To Consider When Choosing The Best Portable Printer?
A: Printer design and portability – A lighter portable printer is always better, as it permits you to bring it anywhere you want. You also need to choose a compact one, so you can fit it inside your laptop bag or backpack.
Battery life – This factor is also an important one, as you don't want the hassle of recharging it every after use. If the portable printer has a long battery life, you can make the most out of it.
Output – You also need to consider the result of the printed photo, whether the colors are accurate or have the ability to print in the size of your choice.
Ink – A lot of the printers included in the reviews uses the zero ink technology, which eliminates the need for ink cartridges. If the printer has an inkless feature, you only need the photo paper or sticker for you to print your photos.
Connectivity – It would be best if you choose a portable printer that features seamless Bluetooth, Wi-Fi, or NFC connectivity, as you will need it for you to connect the portable printer to your mobile device or laptop.
Versatility – Choose a portable printer that will be able to print photos, as well as documents, if the need arises. Some do feature printing of documents of 8.5 x 11 inch in size while others do not.

Conclusion
Choosing the best portable is not going to be easy if you do not know what to look for. A lot of brands and models do have similar features but others do stand out from the rest. It is up to you to carefully review the features you could benefit from the most and relate it to its price. That way, you will be able to determine if the product of your choice is a great value for your money or not. I hope that you have learned a lot, enough for you to make the best buying decision.