Best Calligraphy Pens In 2022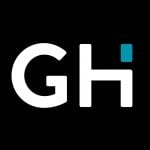 This product guide was written by GearHungry Staff
Last Updated
March 25, 2019
GearHungry Staff
GearHungry Staff posts are a compilation of work by various members of our editorial team. We update old articles regularly to provide you the most current information. You can learn more about our staff
here
.
GearHungry may earn a small commission from affiliate links in this article.
Learn more
Calligraphy is a beautiful and exquisite form of writing which requires minimal tools other than the best calligraphy pen and some ink to create decorative lettering and symbols. While it may be a delicate art that can only be finessed and perfected with both practice and patience, having the right calligraphy supplies before you get started can really help. The better your calligraphy pen, the more impressive will be your end results. In case you are wondering what the difference is between a calligraphy pen and that fountain pen you already have at home from your graduation day, essentially it's all about the nib. That's the element that stylistically creates the different strokes and angles for your lettering. So let's take a look at some of our recommendations for best calligraphy pen that will have you creating professional looking manuscripts and documents and elaborate pieces of artwork.
The Best Calligraphy Pen
Pilot Metropolitan Collection Calligraphy Pen
Pilot produce exceptional writing instruments and this fountain calligraphy pen from their Metropolitan collection is an excellent example of their craftsmanship which will certainly enable you to enhance your penmanship. This Pilot MR pen has been designed with writing performance in mind and has also been built to last with a durable brass barrel and sleek premium finish.
It's a very timeless and elegant looking nib pen that's beautifully engineered with plenty of sophisticated features. Available in four stylish colors, black, burnished silver, champagne or gold, it also makes a wonderful present for a graduation or work promotion. The fountain pen from their range comes with a fine nib which is perfect for practicing more intricate style calligraphy lettering and is supplied with 1 Pilot black ink cartridge and one pilot press plate converter. It's a beautiful tool for anyone who loves to write and is affordably priced. Make sure you also check our guide to the best bolt action pens.
Key Features:
Sleek fountain pen design
Fine nib fitted
Supplied with one black ink cartridge and a press plate converter
Polished sleek finish
Durable brass barrel
Specification:
Brand

Pilot

Model

91111

Weight

3.2 ounces
Tombow 62038 Fudenosuke 2-Pack Calligraphy Pen
We've picked out a 2-pack of pens next to the popular brand Tombow. Their Fudenosuke Brush set features both a soft and a hard tip and features an easy to use and flexible brush tip which is perfect for beginners to the art of calligraphy who are perfecting their lettering and drawing technique.
With the two tips, you can easily create the extra-fine, medium as well as coarse strokes that different font styles require by adjusting the pressure on the nib. The pens are already filled with water-based pigmented black ink so are ready to use immediately. The ink runs smoothly and consistently, and the pens are lightweight and easy to handle plus inexpensive too. You can achieve a good contrast between those up and down strokes and as a beginner, grow in confidence using these Tombow Fudenosuke lettering pens. Be sure to also check out our list of the best fountain pens for more great items like this.
Key Features:
Dual pack with both soft and hard tips
Flexible brush head is easy to use
Create extra fine, fine and medium lettering
Supplied with water-based pigmented black ink
Good contrast possible between up and down strokes
Specification:
Brand

Tombow

Model

62038

Weight

0.32 ounces
Tombow 56621 Dual Brush Pen
We're back with Tombow now, and we're taking a look at their flexible brush tip calligraphy style pen which makes trying out new lettering a breeze. Made from resilient and hard-wearing flexible nylon tips, this dual tip marker features both a flexible as well as a firm tip on either end. The water-based ink is blendable, odorless, and non-bleeding as well as being both acid-free and non-toxic too so if you have younger members of the family looking to try out their calligraphy skills for the first time, the Tombow 56621 Dual Brush Pen is a wise choice.
You do get the best of both worlds with this Tombow dual brush pen. The flexible tip end can be used as a paintbrush to achieve a range of different brush stroke thicknesses and so is perfect for lettering as well as illustration work. The nylon fibers are resilient and can withstand pressure without breaking. The tips are also self-cleaning too so you can bend and mix colors without being concerned about ruining or staining your marker tip.
That opposite end features a fine bullet tip which gives a strong and firm finish for consistent and fine lettering which is better suited to writing, completed intricate design or drawing embellishments. More than just a writing tool, this Tombow dual brush pen is a fully creative tool to support all your artistic endeavors. Find more great products like this by checking out our guide to the best 3D pens.
Key Features:
Flexible brush tip and fine tip in one marker
Brush tip works like a paintbrush
Water-based ink is fully blendable
Resilient nylon fiber brush retains its shape
Use brush pressure to create fine, medium and bold strokes
Specification:
Brand

Tombow

Model

TOM56621

Weight

0.48 ounces
Parker Jotter Fountain Pen
You don't need to be a fan of calligraphy to have heard of Parker. The iconic company, established back in 1888 is globally recognized for its exceptional range of writing instruments, and with their Parker Jotter Fountain Pen, they have reimagined their original Jotter dies as an exquisite fountain pen. This modern-looking fountain pen brings a whole new refined sensibility to the art of fine writing.
Comprising of a beautiful stainless steel barrel, this is a stylish pen with a streamlined and contemporary silhouette and high shine trims. With a feather-shaped nib, you can create gorgeous lettering and lines, and the medium width ensures lots of flexible control and execution of up and down strokes.
It comes with one large cartridge of blue water-based ink and is packaged in a distinctive Parker presentation box making it ideally suited to give as a gift. A couple of color options and finishes are available, so there is bound to be one that suits the personality and style of the special writer in your life. This would also make a refined and memorable gift for a graduate or to celebrate a promotion or landmark event. You may also like to check our guide to the best tactical pens.
Key Features:
Stainless steel barrel accented high shine fountain pen
Special edition fountain pen version of popular Parker Jotter
Presented in elegant Parker presentation box
Supplied with one large blue ink cartridge
Delivers soft and smooth, consistent strokes
Specification:
Brand

Parker

Model

2030947

Weight

2.4 ounces
This Joy Calligraphy Pen from LAMY is an exquisite writing tool that is bound to inspire the handler to create beautiful, inspiring lettering and words. Handwriting is the hallmark of the writer and an expression of their personality and to do justice to that, you need a tool that feels natural in your hand and allows that creativity to flow. With this LAMY fountain pen, you can achieve just that thanks to its ergonomic design which comfortably fits in hand.
Constructed out of shiny black plastic, this pointed pen is perfect for all kinds of handwriting from invitations and place cards, to menus and certificates. It's a very modern and streamlined looking silhouette of a pen with that attractive and slim stainless steel nib which is perfect for all your lettering requirements. It comes supplied with one blue T10 ink cartridge. It's a beautiful writing tool which is comfortable and natural to use and achieves consistent writing results.
Key Features:
Calligraphy style fountain pen
Stainless steel 1.1 nib supplied
Ergonomic grip design
Flexible clip of spring brass wire
Supplied with one blue T10 ink cartridge
Specification:
Brand

Lamy

Model

L15-11

Weight

0.64 ounces
Sailor Fude De Mannen Calligraphy Fountain Pen
Our next fountain calligraphy pen is from Sailor, and it's the Fude De Mannen in Bamboo Green. It's an elegant and striking looking and performing pen that has a specially designed nib, ideal for creating those intricate calligraphy style letters and fonts. Even if you are new to this art form and just getting started putting pen strokes to paper, the Sailor Fude De Mannen is an excellent choice. Currently, in Japan, these style of fountain pens are growing in popularity over the traditional brush pen for calligraphy.
With a practical and comfortable ergonomic grip, you have much more control and precision over the pen and the strokes you can make across the paper. The pen can be supplied with either a high angled "Watatake" nib (55-degrees)  for fine lettering, and low angled "Kon" nib (40-degrees) for more bold lettering. The line weight and fonts you can create are related to the angle you use.
The name itself is a play on words as when spoken out loud in Japanese Fude apparently sounds like "brush pen" and Mannen "fountain pen" so it's a homage to blending both of those popular characteristics into the one popular pen. The longer length style of the pen being representative visually of a brush too. It also comes supplied with two sailor ink cartridges. Overall this pen provides a considerable amount of artistic scope to really develop your creative calligraphy skills and to draw some exquisite illustrations.
Key Features:
Fountain pen design with steel nib
Two ink cartridges supplied
This version is the high angled 55-degree Watatake nib
Creates beautiful lines and lettering
The perfect pen for calligraphy and drawing
Specification:
Brand

Sailor

Model

11-0127-767

Weight

0.64 ounces
Asvine Matte Black Forest Fountain Pen
The Asvine Matte Black Forest Fountain Pen really stands out from the other pens on this list. It's not every day you find a calligraphy pen that is completely black, from the barrel to the nib. It looks great, whether you're working in a modern office or practicing calligraphy at home. Of course, if you're buying a pen for calligraphy, it needs to work perfectly, not just look good. 
We're happy to report that this pen is a well-balanced instrument, perfect for artful writing. The weight of the pen has been carefully calculated to ensure that you can write for long periods, without experiencing fatigue.
Key Features:
Stainless steel nib
Matte black 
Requires Hongdian cartridges (not included)
Well balanced 
Comes with metal pen case 
Specification:
Brand

Asvine

Model

HD B EF 0.38

Weight

2.39 ounces
Wordsworth & Black Fountain Pen Set
The Wordsworth & Black Fountain Pen Set is a stylish calligraphy pen that would make the perfect gift for a loved one. It comes in a beautiful leather gift box that includes a box of six ink cartridges, a nicely presented business card, and some instructions. This gives the pen a luxury feel that makes it an amazing thing to receive. The pen itself is worth every penny too. It's made from high-quality metal and has been carefully balanced to ensure that it's easy to write with for long periods. For calligraphy, it's absolutely perfect. 
Key Features:
Made from high-quality metal 
Well-balanced 
Comes in leather gift box 
Six ink cartridges included 
Available in 13 colors 
Specification:
Brand

Wordsworth & Black

Model

WB-E-FP

Weight

8 ounces
Calligraphy Pen Buying Guide & FAQ
How We Chose Our Selection Of Calligraphy Pens
Here at Gear Hungry, we like to the hard work so that you don't have to. Our team of researchers is dedicated to honing down all the products out there on the market place into one comprehensive and representative list of the best that category currently has to offer, be that Calligraphy pens or Label makers! We review consumer feedback, combine that with our own knowledge and opinions, to form unbiased buying guides so that you can ultimately make your own decision.
Reviews - always a valuable resource, scouring consumer views from customers who've tried and tested the products and left their honest feedback is a vital part of the research that we do.
Quality - nothing makes it onto our list unless we can be assured that it represents excellent value for money and will deliver a quality user experience.
Brand - it's essential that we put forward an unbiased and representative cross-section of all the best brands in a category and don't just feature the market leaders.
Calligraphy Pen FAQ
Q: Are fountain pens and calligraphy pens the same?
A: Fountain pens and calligraphy pens are indeed very similar, and you would be excused for getting the two mixed up as the terms are quite commonly interchangeable, however, there are a few but none the less important differences that set them apart from each other.
A fountain pen uses an ink solution that is made up of a solvent and a solute so that you get a consistent solution that has been designed so that it won't clog the fountain pen and it will deliver a smooth and even writing result across the surface of the paper. It's a think ink consistency and not best suited for dipping a nib into, which is generally the process for calligraphy although both fountain and calligraphy pens can be used with appropriate cartridges too.
Calligraphy inks tend to be more highly pigmented with their color being made up, like a paint, from ground up the solid matter as opposed to the diluted or dissolved dye coloring found in a fountain pen. A Calligraphy ink will clog up a fountain pen due to its thicker consistency.
Essentially a calligraphy pen is a subtype of the fountain pen and belongs to the same family in that respect, but each requires different upkeep and care. Most calligraphy pens these days have a plastic ink cartridge along with a metallic nib for writing, or they may be entirely dip-pens which require an inkwell with a repeated dip-wet action of your nib needed. Fountain pens tend to be more expensive and to use calligraphy inks inside them would cause damage.
It's the nib which the two pens have which sets them apart. Fountain pens usually feature a  pointed nib made from a material such as steel, gold or rhodium and will come in various sizes from Extra Fine through to Bold. Calligraphy nibs, on the other hand, are characteristically broader with a flat edge which can be used to created varying marks of thickness in the strokes made. This is what makes them more suitable for stylised and unique penmanship. To achieve different style scripts, the pen needs to be held at different angles to create varying stroke sizes and direction. The nib sizes are usually defined as Small through to Large and are reflected by a millimeter measurement.
Q: Can you write calligraphy with a fountain pen?
A: Calligraphy is a style of writing which has been around for literally thousands of years and whether you are an artist or a hobbyist, can be a creative and rewarding skill to learn. You could, in fact, choose to write in the calligraphy style with one of four different types of pen, including a fountain pen, although the purists out there would argue that only a specific calligraphy pen will do. Your options are as follows:
Felt tip pens - An inexpensive option for a beginner to the craft which is easy to use and don't require messing about with inks either. They're good for practice but certainly not suitable for works of art or any important styles of documents you might be working on.
Fountain pens - These are a popular choice for intermediate and even some more advanced calligraphers. They utilize interchangeable nibs and ink cartridges and can b used to perfect the technique and style.
Dip Pens - A traditional dip pen consists of three component parts; the handle, nib-holder, and shaft. This style of pen is favored by advanced calligraphers but can be used by beginners who execute lots of patience and are looking to practice their style and flair.
Brush Pens - This type of brush will have a thin head made from either nylon or sable hair and is typically short and stiff to provide plenty of control and precision over those strokes. They can be messy though for beginners to use and certainly take plenty of practice and a steady, controlled hand.
Q: Is calligraphy ink toxic?
A: These days most ink, including that designed specifically for use when practicing the art of calligraphy, is, but it's always best to check the brand you are purchasing to be 100% sure.
Q: Can left-handers do calligraphy?
A: Absolutely, yes, left-handers can very much learn the art of calligraphy just the same as right-handers. In fact, one of the most impressive and popular calligraphers in the world, Gaynor Goffe, is left-handed. The main issue you will need to overcome is how to hold that pen at the correct angle to create the strokes. You may also find it useful to purchase a special left oblique nib which will help you with the technique. If you are left-handed and keen to know more about how you should set up your board and hold your pen, the Calligraphy and Lettering Arts Association has some practical tips and advise on this subject matter.
Q: How do you clean calligraphy pens?
A: If you've never used calligraphy pens and nibs before they can take a little getting used to and there are a couple of important maintenance tips you should follow, especially when it comes to cleaning your pen. Let's run through a couple of the key recommendations below.
Remove the manufacturer's oil your new nib will come with before getting started. This is added to help the nib stay nice, but it doesn't mix well with ink. One quick and easy way to get rid of this oil is to pop the nib into a potato then wait fifteen minutes before removing, obviously discarding the potato afterward!
It's a good idea to clean your nib off regularly both during as well as after use. If you are working with thicker, paint like inks, that's particularly important. You don't need any fancy cleaners, just a good old pot of water will suffice to clean those nibs. Gently swish it around in the water and when you're done, squeeze the nib in a dry cloth, pinching it between your thumb and forefinger to remove any excess moisture. Check the nib is dry before you either starting writing again or put it away for another calligraphy session.
Sources:
5 Tips for Maintaining Calligraphy Nibs - The Postman's Knock
Sign Up Now
GET THE VERY BEST OF GEARHUNGRY STRAIGHT TO YOUR INBOX