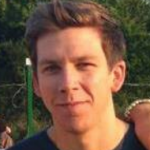 While mechanical pencils have been around for more than 400 years the late 16th century versions weren't exactly technical marvels. They were more like a crude clutch led pencil that simply held the graphite shaft in place while you wrote. It's impossible to say exactly when the first true modern mechanical pencil was created – one with an internal mechanism for advancing the graphite in a controlled manner – but many credit it to Tokuji Hayakawa, whose "Ever Ready Sharp Pencil" became an enormous success and gave his budding company its name: Sharp.
Below we're going to look at the 10 best mechanical pencils on the market today. Keep in mind that these results are based on the consensus opinion of our product review experts.
The Best Mechanical Pencil
Mechanical Pencil Buying Guide and FAQs

Q: How Much Does A Mechanical Pencil Weigh?
A: While the weight of a mechanical pencil will depend on the materials and the manufacturer most tend to hover around 28 to 30 grams; or about 1 oz. Any more and you risk hand fatigue, any less and the line quality would likely suffer.
Q: How Much Is A Mechanical Pencil?
A: We're talking about pencils here so even the most extraordinary example on our list isn't going to cost you much more than an entre at a decent restaurant. In fact, almost every pencil on our top 10 list can be had for less than $20. 
Q: How Does A Mechanical Pencil Work?
A: Each mechanical pencil on our list advances the lead either by way of a screw-based mechanism or by way of a push mechanism located at the eraser end. In either case, the lead shaft is advanced incrementally downward and out of the tip. This mechanism essentially replaces the need for the pencil sharpener.
Q: How to Refill A Mechanical Pencil?
A: Each manufacturer engineers their own method for refilling their pencil or 3d pen / fountain pen but the most popular method begins with checking the side of the pencil to find out what size graphite shaft it uses. Then removing the cap (eraser end) from the mechanical pencil, inserting replacement lead and returning the cap to its position.
Q: How To Use A Mechanical Pencil?
A: For writing or drawing purposes you use a mechanical pencil the same way you use a standard pencil. What's different is that there's no need to sharpen the point in order to expose new lead. With the mechanical pencil you screw or click until new lead appears instead.
Q: What Mechanical Pencil Is Best for Drawing?
A: If you're making mechanical or architectural drawings you'll want a drawing pencil with a fine point, say, .5mm. If you want to use your mechanical pencil for art sketches you'll want something like the Rite in the Rain pencil profiled above with its 1.1mm thick lead that can create a greater variety of marks.
Things To Consider When Buying A Mechanical Pencil
Build Quality – The way a mechanical pencil feels in your hand, as well as the type and quality of the lead, are of paramount importance. As such you'll want a pencil that is well balanced and is extremely comfortable to hold. If you want to keep your pencil for some time look into one made of stainless steel or some comparably durable material.
Lead Quality – If you're a graphic artist or architect you want clear, crisp lines and the best way to get them is to use a high quality replacement lead like Uni NanoDia or Pentel Ain Stein. The quality of your line will also be a function of the width of the lead with finer leads preferred for technical drawing and thicker leads for artwork.
Price – We touched on price above but it bears repeating because many people believe a mechanical pencil is a prohibitively expensive item. It's not. You can purchase a beautiful mechanical pencil that will help you create stunning work and which will last a lifetime for about the cost of a pizza.

Conclusion
The mechanical pencil hasn't completely usurped the traditional wooden #2 but it's come pretty close. Today's mechanical pencil is a tiny marvel of engineering that is every bit as much precision instrument as the tactical flashlight or Swiss Army knife.
We hope you found the above information on the best mechanical pencil to be useful and be sure to check back soon for more product reviews and comparisons.