Best Mechanical Pencils In 2022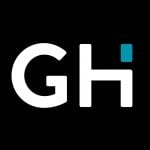 This product guide was written by GearHungry Staff
Last Updated
January 15, 2018
GearHungry Staff
GearHungry Staff posts are a compilation of work by various members of our editorial team. We update old articles regularly to provide you the most current information. You can learn more about our staff
here
.
GearHungry may earn a small commission from affiliate links in this article.
Learn more
While mechanical pencils have been around for more than 400 years the late 16th century versions weren't exactly technical marvels. They were more like a crude clutch led pencil that simply held the graphite shaft in place while you wrote. It's impossible to say exactly when the first true modern mechanical pencil was created – one with an internal mechanism for advancing the graphite in a controlled manner – but many credit it to Tokuji Hayakawa, whose "Ever Ready Sharp Pencil" became an enormous success and gave his budding company its name: Sharp.
Below we're going to look at the 10 best mechanical pencils on the market today. Keep in mind that these results are based on the consensus opinion of our product review experts.
The Best Mechanical Pencil
Pentel Graph Gear 1000 Automatic Drafting Mechanical Pencil
The Pentel Graph Gear 1000 Automatic Drafting Pencil is an amazing value that will satisfy the needs of the most demanding mechanical draftsman, architect or graphic designer. The innovative grip provides outstanding hold while at the same time dissipating heat and sweat to make the work process that much more comfortable. While the retractable tip means a clean shirt pocket.
A mechanical pencil that's as evocative looking as it is functional, the Pentel Graph Gear 1000 would be an outstanding value at twice the price. It's comfortable, reliable, easy on the eye and easy on the bank account and best of all, it makes great looking lines. Turn your mechanical drawings or graphics work into something truly special with the Pentel Graph Gear 1000 mechanical pencil. This is a perfect Christmas gift for architects in your life.
Key Features:
Dual-action retractor which advances and retracts the tip of the pencil
Suitable for technical writing
Comfortable and easy to use construction
Good value for money
Specification:
Brand

Pentel

Model

PG1013E

Weight

0.8 oz
Design harkens back to the modernist heyday but with a postmodern sense of utility.
Super High-Polymer lead refills always create a beautifully concise but confident line.
The tapered 4mm tip means it's ideal to use with rulers, templates and straight edges.
The pocket clip while welcome is a bit overwrought and can get caught on things.
It can be easy to forget which width of graphite you have inside.
Uni-ball Kuru Toga Pipe Slide Mechanical Pencil
One of the drawbacks of most mechanical pencils is the annoying habit of the lead to break. The Kuru Toga mechanical pencil sports what may some consider to be the most important advance in mechanical pencil technology since the invention of plastic. That is the company's exclusive rotating lead mechanism that maintains a sharp point while staving off those unwanted breaks.
We love innovative thinking and the Kuru Toga mechanical pencil is innovation incarnate. The self-sharpening, rotating lead makes for far fewer interruptions while you're trying to work and the whole pencil is just a joy to hold, even for extended periods of time. If you're tired of your lead tips breaking on you every 10 minutes get the Kuru Toga and relax. Our guide to the best bolt action pens offers more great writing options so check it out.
Key Features:
Comes with a central rotational mechanism that allows the pencil to rotate continually
Uniform wear of pencil in the course of use to keep the pencil pointed all the time
Provides a highly efficient method of pencil use
A protective guide pipe to ensure that the entire length of the lead is shielded
Specification:
Brand

Uni

Model

M54521P.24

Weight

0.32 oz
Is there a more ground-breaking advance than the rotating self-sharpening point?
The pen is as physically attractive and comfortable as it is innovative.
Diamond infused lead creates beautiful lines for a mechanical pencil.
The eraser is perhaps the only weak point in an otherwise excellent design.
It can be something of a pain to find replacement lead.
Aviation Aluminum Mechanical Pencil
The multifunctional Aviation Aluminum Mechanical Magnetic Control Pencil is a unique piece of equipment that had undergone a complete revolutionary design. It features a magnetic ring that controls the entire length by sliding. In the process of writing, the magnetic ring stays firmly on top of the pencil to ensure smooth and uninterrupted work. it doubles as an excellent decompression device when you slide the magnetic ring up and down or rotate it. This will keep you focused and eliminate any hyperactivity, anxiety, and stress associated with working over long periods of time.
It is compatible with color refills and all refills are easy to come by. Aside from enabling you to draw and write smoothly in comfort, it also has a very fashionable outlook to inspire the hard-working and very thoughtful user with a discerning taste. It is lightweight, convenient to carry with you and fun to use. What's more, a 2 mm pencil core and sharpener come with it as accessories.
Key Features:
Magnetic controlled pencil
Acts as a huge decompression device during work
Lightweight and convenient to carry
Compatible with color refills
Specification:
Brand

WSD

Weight

0.64 ounces
Paper Mate Clearpoint Mechanical Pencil
The Paper Mate Clearpoint mechanical pencil consists of a slide click lead advance that enables you to extend the lead without relinquishing your hold on the pencil. This enables you to keep focus and get an uninterrupted flow of thought. This pencil does not require sharpening since the needed precise tip is obtained by simply clicking the advance. For easy handling, the Clearpoint mechanical pencil had been colorfully textured for comfort during those long writing periods.
Corrections can be made easily by means of a large eraser which extends with just a little twist. This eraser cleans and removes unwanted marks and specks completely from the page to achieve smooth and easy writing. The leads write nice and dark, and will not break as happens in other mechanical pencils. You can never be taken by surprise since the barrel is transparent to enable you to see how much lead remains in the pencil at any time. You will get one at an unbelievably low price.
Key Features:
A slide click lead advance that enables you to extend the lead without leaving the pencil
Textured barrel for comfort and firm grip
Large eraser to ensure completeness of every work
Transparent barrel to enable you see how much lead remains anytime
Specification:
Brand

Paper Mate

Model

1952700

Weight

1.92 ounces
Uni-Ball Kuru Toga Roulette Mechanical Pencil
The Uni-Ball Kuru Toga is heavy enough to aid in the production of high quality mark making yet light enough and designed well enough that you'll never suffer from writer's fatigue when using it. On top of that, the Kuru Toga boasts the revolutionary lead rotation system that keeps the point sharp and staves off annoying breaks.
With almost every other mechanical pencil the circular lead wears down on one side creating a situation where the quality of your lines suddenly becomes inconsistent. The Uni-Ball Kuru Toga solves that problem by using the motion of the mechanical pencil itself to rotate the lead constantly. This produces uniform wear around the circumference of the lead and consistent line quality.
Key Features:
Lightweight
Great Build quality
Compatible with all 0.5mm leads
Lead Rotation system
Specification:
Brand

Uni

Model

M510171P.43

Weight

0.48 oz
Beautifully sculpted and balanced design for hours of fatigue free use.
Proprietary rotating lead system produces consistent line quality.
Tapered end means you always see the marks you're making as you make them.
May be a bit too light to easily produce the type of line quality some graphic artists require.
Refilling can be a bit confusing for the uninitiated.
Pentel Sharp Kerry Mechanical Pencil
The best looking mechanical pencil on the market today. With the profile and feel of an expensive pen it's just as at home in the boardroom as it is at the drawing table. The cap is a nice feature that provides balance while the pencil is in use.
The Sharp Kerry Mechanical Pencil is an ideal writing instrument for students and professionals alike. The pen is built to last, produces a consistently high-quality line and the HB lead is perfect for standardized tests. Sharp Kerry has copious experience producing high-quality writing instruments and this is the latest example. Make sure you also check our guide to the best fountain pens for more great products like this.
Key Features:
Hand crafted with watch makers tools
The only capped mechanical pencil in the USA
Comes in a clear plastic box for gift giving
Specification:
Brand

Pentel

Model

P1037A

Weight

2.4 pounds
Perfect size to fit pocket or purse.
Heavy enough to be comfortable and produce an elegant line but not so heavy it's a problem.
Lead is guaranteed scannable, which makes it ideal for standardized tests.
So good looking you'll have to keep an eye on it to prevent people 'borrowing' it forever.
More expensive than your standard mechanical pencil.
American Classic Mechanical Pencil
It's hard to beat a classic and the Skilcraft American .9mm is just that. Long touted by members of the Armed Forces for its dependability and the clarity of its line, this pencil continues to deliver today for military and civilian users by the millions.
When you need a graphite pencil that's going to perform in the field or in the office without having to make endless trips to the sharpener, the Skilcraft American Classic is the pencil for you. Nothing flashy about this product; just years of reliable performance for anyone who purchases it. Push action lead, oversized 1 1/4 inch eraser, and rubber grip complete the list of features. This also makes a perfect gift for gift for law students.
The generous interior compartment stores plenty of backup lead refills.
Convenient spring pocket clip so you can always have it at the ready.
Shock absorbing tip protects the exposed graphite from breaking.
A bit more expensive than some other brands of mechanical pencil.
Design won't set the world on fire. It's essentially unchanged for decades.
LAMY Multi System Mechanical Pencil
It can be a pain searching for a pen when all you have is a pencil or searching for a pencil even though you have 2 or 3 pens in your pocket. The LAMY multi system is here to ensure you never have to ask "Do you have a pen/pencil I can borrow?"
Who hasn't had to scrounge around looking for a pencil when they had a pen or vice versa? Well, those days are over with the LAMY Multi-System pen/pencil combo. You're likely to find yourself using both options far more than you ever imagined; which is a testament to the common sense utility of the device. Both mechanical pencil and ballpoint pen are well engineered and produce high-quality marks on a consistent basis and the whole thing clips into your pocket for easy retrieval. This can be a perfect gift for coworkers.
This ultra-versatile combination writing instrument makes your job easier.
Hidden eraser is there when you need it. Just pop off the removable button.
The LAMY ballpoint pen is a high quality writing instrument as well.
The balance of the instrument is not everything we'd like it to be. Not bad, but not great.
You need to buy additional ink cartridges to get blue as the unit comes with black ink.
rOtring 600 0.5mm Black Barrel
If you're serious about drawing with a mechanical pencil the rOtring 600 .5mm Mechanical Pencil should be on your drawing table. The rOtring is designed for a lifetime of dependable high-quality mark-making that will ensure your graphic work is always the best it can be. Everything about the rOtring is intended to enhance the quality of your output.
If you need a high-quality mechanical pen for your architectural renderings or graphic art you'll want to make sure you have the rOtring in your arsenal. The thoughtfully designed grip and precise line quality make this mechanical pencil a cut above the ordinary. Excellent for use in conjunction with rulers as the tapered drawing end keeps the pencil out of the way of the product. Find more great products like this by checking out our guide to the best tactical pens.
A thoughtfully designed classic mechanical pencil that produces precise high quality marks.
Fixed guidance sleeve prevents annoying lead breakages.
You always have an unobstructed view of the page.
Not always great at writing on a single sheet of paper with a hard surface underneath.
Non retractable tip can be a bit of a nuisance.
Parker have teamed up their iconic Jotter pen with their equally iconic and dependable .5mm mechanical pencil to create the perfect gift for the executive, architect or graphic artist on your list. Both pen and pencil exude Parker's trademark build quality and both create high-quality marks that will enhance your drawings or written correspondence.
Everyone on our review panel stated they'd love to have this set sitting on their desk and why not. Both the mechanical pencil and ballpoint pen are well built, attractively designed and produce beautiful high-quality marks that make all your work look better. For about the price of a large pizza, you can have a pen and pencil set that will enhance your work for the rest of your life. You can use it as a writing pen for work as well.
Excellent grip on both pencil and pen.
Iconic stainless steel design is the perfect complement to the office environment.
The high polymer lead used in the mechanical pencil staves off broken tips.
The pen might be a tad light which makes writing long letters a bit of a chore.
This is a minor quibble but it's easy to confuse the two.
The Rite in the Rain All-Weather Mechanical Pencil is ideal for those who work outdoors on construction sites or artists looking for a reliable mark-making instrument for quick sketches. The bright yellow shell means that if you drop your mechanical pencil it won't blend into the landscape and get lost while the wide 1.1mm lead provides you a full range of mark making possibilities.
The Rite in the Rain mechanical pencil is a must for anyone that works outdoors a lot whether that be a general contractor or artist. The thick lead shaft of the Rite in the Rain is like a breath of fresh air compared to the ultra-fine and ultra-brittle .5mm shafts of many mechanical pencils. You won't find yourself cursing nearly as many broken tips and that's a plus no matter who's measuring it. This is a great EDC pen that will come in handy.
The thick 1.1mm lead shaft is tough, break resistant and creates beautiful lines.
The affordable nature of the RitR mechanical pencil is a boon for everyone.
The feel of this pencil is comfortable and lends itself to various holds.
At 1 1/4 inches the leads are shorter than you may be used to.
It typically takes 2 hands to advance the lead.
Mechanical Pencil Buying Guide and FAQs
Q: How Much Does A Mechanical Pencil Weigh?
A: While the weight of a mechanical pencil will depend on the materials and the manufacturer most tend to hover around 28 to 30 grams; or about 1 oz. Any more and you risk hand fatigue, any less and the line quality would likely suffer.
Q: How Much Is A Mechanical Pencil?
A: We're talking about pencils here so even the most extraordinary example on our list isn't going to cost you much more than an entre at a decent restaurant. In fact, almost every pencil on our top 10 list can be had for less than $20. 
Q: How Does A Mechanical Pencil Work?
A: Each mechanical pencil on our list advances the lead either by way of a screw-based mechanism or by way of a push mechanism located at the eraser end. In either case, the lead shaft is advanced incrementally downward and out of the tip. This mechanism essentially replaces the need for the pencil sharpener.
Q: How to Refill A Mechanical Pencil?
A: Each manufacturer engineers their own method for refilling their pencil or 3d pen / fountain pen but the most popular method begins with checking the side of the pencil to find out what size graphite shaft it uses. Then removing the cap (eraser end) from the mechanical pencil, inserting replacement lead and returning the cap to its position.
Q: How To Use A Mechanical Pencil?
A: For writing or drawing purposes you use a mechanical pencil the same way you use a standard pencil. What's different is that there's no need to sharpen the point in order to expose new lead. With the mechanical pencil you screw or click until new lead appears instead.
Q: What Mechanical Pencil Is Best for Drawing?
A: If you're making mechanical or architectural drawings you'll want a drawing pencil with a fine point, say, .5mm. If you want to use your mechanical pencil for art sketches you'll want something like the Rite in the Rain pencil profiled above with its 1.1mm thick lead that can create a greater variety of marks.
Things To Consider When Buying A Mechanical Pencil
Build Quality – The way a mechanical pencil feels in your hand, as well as the type and quality of the lead, are of paramount importance. As such you'll want a pencil that is well balanced and is extremely comfortable to hold. If you want to keep your pencil for some time look into one made of stainless steel or some comparably durable material.
Lead Quality – If you're a graphic artist or architect you want clear, crisp lines and the best way to get them is to use a high quality replacement lead like Uni NanoDia or Pentel Ain Stein. The quality of your line will also be a function of the width of the lead with finer leads preferred for technical drawing and thicker leads for artwork.
Price – We touched on price above but it bears repeating because many people believe a mechanical pencil is a prohibitively expensive item. It's not. You can purchase a beautiful mechanical pencil that will help you create stunning work and which will last a lifetime for about the cost of a pizza.
Conclusion
The mechanical pencil hasn't completely usurped the traditional wooden #2 but it's come pretty close. Today's mechanical pencil is a tiny marvel of engineering that is every bit as much precision instrument as the tactical flashlight or Swiss Army knife.
We hope you found the above information on the best mechanical pencil to be useful and be sure to check back soon for more product reviews and comparisons.
Sign Up Now
GET THE VERY BEST OF GEARHUNGRY STRAIGHT TO YOUR INBOX