Cool Bracelets For Men In 2022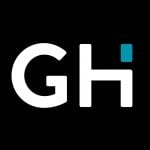 This product guide was written by GearHungry Staff
Last Updated
March 2, 2020
GearHungry Staff
GearHungry Staff posts are a compilation of work by various members of our editorial team. We update old articles regularly to provide you the most current information. You can learn more about our staff
here
.
GearHungry may earn a small commission from affiliate links in this article.
Learn more
Bracelets are more for women than men, right? Nothing could be more wrong. In fact, right throughout history, men have been adorning themselves with accessories such as bracelets for centuries, perhaps even longer than the fairer sex. Bracelets for men are every bit as much a statement as the clothes they wear. The type of bracelet a man wears can tell you a lot about the person he is.
Of course, wearing bracelets doesn't need to mean anything. Some men just like the feel of a bracelet on their wrist and others simply like how they look. If you're looking for a great gift idea, we've put together a collection of really cool bracelets for men, because every man deserves a little something special every so often.
The Best Cool Bracelet For Men
Murtoo Leather And Steel Bracelet For Men
For the really rugged man who likes to wear something manly, yet classy, there is this murtoo men's Leather And Steel Bracelet. These materials are the perfect combination of style and sophistication, without looking overly elegant. The craftsmanship is extraordinary, using high quality leather and a stainless-steel chain with a magnetic clasp.
The beauty of this men's bracelet is that you can wear one or stack them with other bracelets. This murtoo range is available in a range of colors so you can wear them to make a statement or as an accessory that matches your wardrobe. It also comes with a beautiful murtoo brand gift box so you can give it as a stylish gift to someone special or spoil yourself.
Key Features:
Leather and Steel Bracelet-Leather Connected with Steel Chain
Excellent craftsmanship & high-quality leather
Package comes with a beautiful murtoo brand box
Excellent stainless-steel chain and magnetic clasp
Available in a range of stunning colors
Ideal to wear alone or stack with others
JINBAOYING Genuine Braided Leather Bracelets For Men
For something as unique as you are this JINBAOYING Men's Bracelet is an absolute must. This is handmade workmanship at its best with a durable, genuine cowhide leather band with a stainless steel magnetic clasp that looks handsomely rugged.
This men's bracelet will grace any outfit you put on. From casual to formal, you'll have a complete look thanks to the stunning and unique vintage design. Wear it anywhere you want to make a statement or wrap it up and give it to someone as the perfect gift for a birthday, promotion, or graduation. While you're at it, don't forget to check out the other colors and designs available in the JINBAOYING men's bracelet collection. For more stylish products like this, check out our guide to the best leather belts.
Key Features:
Fine handmade workmanship!
Durable genuine cowhide leather
Stainless steel magnetic clasp
Stunning and unique vintage design
Suitable for any occasion
Perfect gift idea
Specification:
Brand

JINBAOYING

Model

NSB1338ST

Weight

2.4 Ounces
Captiva Mkt Motivational Silicone Wristband Bracelets for Men
For something a little simpler, you can't go wrong with these Captiva Mkt Motivational Silicone Wristband Bracelets for Men. They come in packs of 6 high-quality silicone wristbands with a little motivational word or quote to start your day on a positive note. Proudly show those around you, your commitment, motivation, and determination. Better yet, share them around with your colleagues and friends so everyone can stay motivated. These are a great gift idea and can also be given as party favors, group gatherings, students and coworkers.
Key Features:
6 high-quality silicone wristbands
Each bracelet features motivational words
Unisex wristbands in black with metallic/multi-color accents
Proudly show your commitment, motivation & determination
Great for party favors, groups, students, and workmates
Specification:
Brand

Captiva Mkt

Weight

1.1 Ounces
Jstyle 4Pcs Braided Leather Bracelet Men's
Natural materials are always going to look great, especially when it comes to men's bracelets. They can look every bit as rugged as the man wearing them. This is an affordable Jstyle 4-piece bracelet set with 2 leather bracelets and 2 with wooden beads. They are made from high quality materials that look great when new and still hold their charm even after looking a little weather-beaten.
The stunning vintage design will complement any outfit and as the set comes in your choice of black or brown, you'll be able to match your bracelets to any other wardrobe item you have.
Key Features:
Affordable 4-piece bracelet set
2 pieces leather, 2 pieces wooden beads
Made from high-quality materials
Comfortable and long-lasting
Stunning vintage design
Adjustable from 7-8.5 inches
Specification:
Brand

Jstyle

Model

MB12015-Black

Weight

1.6 Ounces
Lifetime Jewelry Diamond Cut 7mm Figaro Bracelet for Men
Gold bracelets for men don't get much better than this Lifetime Jewelry Diamond Cut Figaro Bracelet. Although it is gold plated, it features 20 times more 24 karat gold plating than any other electroplated gold jewelry on the market.
The beauty of this bracelet is that it is made by a small, family-run business who are so confident in their craftsmanship, they offer a lifetime replacement guarantee. That means of your bracelet breaks or fades, it will be replaced. Available in 7, 8- and 9-inch sizes this gorgeous diamond-cut Figaro bracelet comes in a black velvet gift pouch which makes it ideal to present to someone for a special occasion and even easier to store with your other jewelry. Our guide to the best thin watches features more stylish products like this, so take a moment to check them out.
Key Features:
Made to last Figaro Chain Bracelet
Comes in a black velvet gift pouch
24-karat gold plating
Available in 7, 8, and 9 inches
Lifetime replacement guarantee
Made by a small, family-run business
Specification:
Brand

Lifetime Jewelry

Model

10D

Weight

0.8 Ounces
Sifrimania Protection Bracelet for Men
A bracelet can be so much more than a fashion accessory and with this one, you can also ward off evil, if you're superstitious that is. The band of Sifrimania Protection Bracelet for Men is made from black cotton-linen cord and woven with a macramé square knot. It is also adorned with 3-mm gold-plated balls with a genuine jet-stone (azabache) and a round evil eye glass bead. The band is adjustable from 7.5 to 10-inches making it an easy gift choice without the hassle of measuring. Give someone a great gift that looks stylish and will protect them as well. You may also be interested in some of the best paracord survival bracelets from our list, so be sure to check them out.
Key Features:
Woven with macramé square knot
Black cotton-linen cord
Adorned with 3-mm gold-plated balls
Center has genuine azabache square bead & evil eye glass bead
Powerful protection bracelet makes a great gift
Adjustable from 7.5 – 10 inches
Geoffrey Beene Men's Braided Genuine Leather Bracelet
For simple elegance, this Geoffrey Beene Men's Braided Genuine Leather Bracelet is an absolute winner. It features a strong stainless-steel magnetic closure that won't fall off until you take it off.
This leather bracelet comes in classic black that looks great with anything and will compliment any man that wears it. It comes in a genuine Geoffrey Beene Gift Box and the manufacturer offers a guaranteed after-sales service so you can be sure you'll always have this gorgeous bracelet for years to come. For more amazing products to upgrade your style, check out our selection of the best sunglasses.
Key Features:
Made of High-Quality Stainless Steel and Genuine Leather
Stunning braided design
A strong magnetic clasp that will not fall off
Includes a genuine Geoffrey Beene Gift Box
Guaranteed after sales service
Specification:
Brand

Geoffrey Beene

Weight

4 Ounces
LOYALLOOK Cuban Curb Link Chain Men's Bracelet
For the man who likes a little bit of bulk in a bracelet, this LOYALLOOK Stainless Steel 19MM Cuban Curb Link Chain Men's Bracelet has a bit of weight to it. It has been crafted from anti-tarnishing, scratch-resistant stainless steel and features three rows of high-polished Franco link chain that looks quite decadent. Even so, the classic design is stylish and delicate enough to wear every day or for those special occasions. It also has a sturdy stainless-steel clasp to keep the bracelet securely on your wrist.
If silver bracelets for men are what you're looking for, stainless steel is the next best thing. This is a must-have accessory for any man and any wardrobe. What's more, it makes a great Valentine's gift for any man that likes the finer things in life.
Key Features:
Crafted from anti-tarnishing, scratch-resistant stainless steel
Features three rows of high-polished Franco link chain
Classic Design, Stylish & Delicate
Sturdy stainless-steel clasp
Must have accessory for any wardrobe
90-DAY GUARANTEE POLICY
Specification:
Brand

LOYALLOOK

Model

TI0419004-8

Weight

2.88 Ounces
COOLSTEELANDBEYOND Stainless-Steel Wolf Head Chain Bracelet
Show your primal nature with this COOLSTEELANDBEYOND Biker Men's Stainless-Steel Wolf Head Franco Link Curb Chain Bracelet. The clasps of this magnificent bracelet are two wolf heads holding the bracelet together. The bracelet is made from quality stainless steel with a highly-polished finish and is available in 3 different color finishes that are stylish and every bit as manly as you are. To keep your bracelet safe, this gorgeous item comes in a jewelry box with the brand name COOLSTEELANDBEYOND. This also makes it a stunning presentation to give as a gift. Show your wild side with this spectacular wolf head bracelet. You may combine it with some of your favorite scarves from our list.
Key Features:
1.2 centimeters wide
Made from Stainless Steel
Finishing: Highly Polished
Chain length: 22.5CM(8.86″);
Chain Width: 1.2-CM(0.47″); Weight: 93.3g
Jewelry Box with Brand Name COOLSTEELANDBEYOND
Specification:
Brand

COOLSTEELANDBEYOND

Model

MB-1775

Weight

2.4 Ounces
PROSTEEL Stainless Steel Cuban Chain Bracelet for Men
This PROSTEEL Stainless Steel Cuban Chain is made from solid stainless steel that will last you a lifetime. Stainless steel is known for its ability to resist stains and tarnish. Even better, it is hypoallergenic making it safe to wear for those with sensitive skin. The links of this bracelet are robust and strong with a matching, high-quality lobster clasp that keeps your bracelet securely on your wrist. You can choose from a variety of different finishes in colors that are elegant and stylish. Make someone smile with the perfect Christmas gift with a bracelet that comes in a beautiful gift box. It also comes with a 90-day money-back guarantee so if you're not completely satisfied, you can get your money back or a replacement.
Key Features:
Made from solid stainless steel
Hypoallergenic and safe to wear
Matching high-quality lobster clasp
Robust and strong links
High strength and hardness
90-Day Money-Back Guarantee or Exchange
Specification:
Brand

PROSTEEL

Model

PSH3008G-21-NA

Weight

1.6 Ounces
The Brief History Of Bracelets
People have been wearing jewelry and other adornments for thousands of years. Some of the first bracelets worn by man go back as far as 7,000 years ago in places like Ancient Egypt, Mesopotamia, and China. Some of the earliest bracelets were made from different grasses, shells and flexible tree branches. At some point, metals such as copper and bronze were used to make bracelets and later, other metals came into production such as gold and silver. These days, there isn't a material that you won't find in the production of bracelets. They can be made from materials such as metal, leather, wood, grasses, glass, plastic and many more.
So why are they called bracelets? The word bracelet comes from the Greek word brachile, meaning, of the arm.
The Best Reasons For Wearing Men's Bracelets
There are a number of reasons for a man to wear a bracelet and they can be quite varied. While the reasons are definitely numerous, some reasons are more obvious than others.
Add A Splash Of Color And Style
These days, the most notable reason for a man to wear a bracelet is to add a splash of color and style to any wardrobe. Suits and ties can be stuffy looking, so a cool bracelet for men will add a touch of whimsy to an otherwise boring outfit. It can also dress up a casual outfit such as jeans or shorts and a t-shirt. Women aren't the only beings that like to accessorize and it's good to see that men can also show their individuality with a piece such as a bracelet.
Sentimental Value
Jewelry, such as bracelets, make great gifts and when someone you love gives you something special, you want to wear it. When you wear a bracelet given to you by someone you care about, you are showing them how much you appreciate their gift. If the person is someone you don't see often, the bracelet can be a way to keep this person close to you. It's the sentimental, rather than the monetary value that inspires us to wear bracelets so if you've been lucky enough to be given one, wear it with a sense of pride and love.
Show Aspects Of Your Personality
We wear different types of clothes to express our personality so why can't we do the same with bracelets? The different styles of bracelets we can wear can show those around us our sense of style and give others insight into our personality. This is particularly useful if you are a bit of an introvert. There may be a hidden aspect to your personality and wearing a cool, unique bracelet may show this side of you, without really revealing anything personal.
Conversation Starters
Have you ever been to a party or gathering where the conversation virtually came to a halt? A unique bracelet can be a great way to break the ice. A person may come up to you, or you to them, and admire a bracelet. It's a great way to start a conversation and get the ball rolling. Once you've chatted about the bracelet, you can move on to other discussion topics.
Cultural or Social Significance
Many cultures like to adorn themselves with jewelry and bracelets as a symbol of belonging to a specific time, place or people. Then there is also the social significance. A bracelet can display an appreciation of art or historical significance. In more modern social situations, a bracelet can denote a particular affiliation to a group or a lifestyle. It can also show affluence or success in a number of ways. Depending on the materials and other adornments, the right bracelet can show others that you are a rising star with a taste for success.
A Stylish Reminder
Do you like to collect things when you travel? Why not get yourself a bracelet from the places you visit around the world? You can put together a great collection and each one will be unique with its own significance. Not only will these bracelets be a stylish accessory, but you'll also have a great story to tell about each one.
A Special Connection
When you find someone you love or form a special friendship, it's great to have something to keep you connected to them. Just as a bride and groom use rings to signify their union, bracelets can also be used as a symbol of friendship. You can share this connection with one person or even a group of people to whom you share a particular affinity. It may be a group you regularly go fishing or hunting with, or play sport with. It could even be your old classmates or a collection of your cousins and other relatives.
You Just Like Wearing Them
You don't actually need to have a special reason for wearing a bracelet except for the fact that you like wearing them. It's fine to have a reason, but it's equally fine to just put on your favorite bracelet and head out the door. Some people start wearing bracelets at a young age and continue into adulthood. Whatever your reason, or none at all, it's an individual decision that you don't necessarily need to share with others.
Next time you're out looking for a stylish accessory for yourself or for someone special, check out our selection of cool bracelets for men. Start with one bracelet that really catches your eye and build a collection so you can have a bracelet for every occasion. Add some style to your wardrobe and have a great story to tell with each one. You'll love the way they look on your arm and people will take notice of this quaint and versatile accessory.
Sign Up Now
GET THE VERY BEST OF GEARHUNGRY STRAIGHT TO YOUR INBOX