Gifts For Law Students in 2022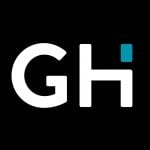 This product guide was written by GearHungry Staff
Last Updated
October 25, 2018
GearHungry Staff
GearHungry Staff posts are a compilation of work by various members of our editorial team. We update old articles regularly to provide you the most current information. You can learn more about our staff
here
.
GearHungry may earn a small commission from affiliate links in this article.
Learn more
It's not easy getting into law school. It's even tougher to get good grades and position oneself for a successful career. A person needs to have a sharp mind, steely determination, and laser focus. They also need tools to help them get the most from themselves and their law school experience. For the families and friends of law students that doesn't just mean encouraging words (although those are good too), it means timely law school gift ideas that address the reality of law school and the stresses it puts on the individual. Below are the best gifts for law students.
Gifts For Law Students
AmazonBasics Backpack for Laptops




Law school belongs to the organized and the AmazonBasics Laptop Backpack helps the law student in your life hit the ground running. There's plenty of space inside for their books, notepads, handouts, papers and more as well as two exterior pockets for important peripherals such as pens, recording devices, snacks to maintain energy, extra batteries, chargers, power banks, and the like.
Double stitching in all the key places ensures this college backpack will stand up to the rigors of academic life and the water-resistant shell means that important papers aren't toasted if the student gets caught in the rain. The padded, insulated laptop sleeve can accommodate up to a 17-inch screen and the shoulder straps are also well-padded for those long slogs from class to class. If you're wondering what type of gift to get your son, daughter, wife, husband, brother, sister or friend headed to law school this is a great one to start with and earns our Best Choice designation.
Key Features:
Accommodates up to a 17-inch laptop.
Two mesh water bottle sleeves.
Highly organized central compartment.
Plenty of room for books, notepads, binders and more.
Specification:
Brand

AmazonBasics

Model

NC1306167R1

Weight

1.98 pounds

If the law school experience could be boiled down to one word it would likely be "reading". There are legal history and foundational principles to study, mountains of legal precedents to sift through and of course, case law. So much case law. Since much of the nation's legal documentation is still only available in bound form (Harvard Law School alone has nearly 40,000,000 pages of case law on hand) your student is going to need a hand dealing with the avalanche of reading that's going to descend on them and the Bookworm Book Accessory is the perfect solution.
It's likely once your law student experiences the Bookworm they'll never go back to reading any other way. The Bookworm lets a person get in the reading they need while freeing up their other hand for things like cooking, holding on in the subway, eating and drinking one of the several million cups of coffee they'll likely consume while in law school. And since the reading doesn't stop once a person graduates it's also one of the great graduation or Christmas gifts for lawyers.
Key Features:
A must-have study accessory for the busy law student.
Takes some of the work out of reading books.
Part bookmark, part page holder part conversation starter.
One size fits all.
Specification:
Brand

BookWorm Accessories

Weight

0.64 ounces
Cooking Light 5 Ingredient 15 Minute Cookbook

Studying law leaves very little time for other things, including important things like sleeping and eating. Many law students revert to eating foods that don't require lots of preparation. That typically means fast food. But there's fast food and then there's fast food. The first kind will wind up packing on pounds that will be difficult to lose once school is over. The second is the kind that's actually healthy.
The Cooking Light 5 Ingredient 15 Minute Cookbook is proof positive that with minimal effort even the law student can eat well. The cookbook was the brainchild of the editors at Cooking Light Magazine who were driven by a simple challenge: how many delicious, nutritious meals can be created using just 5 ingredients while spending no more than 15 minutes in preparation? A lot, apparently.
Key Features:
Fast, easy-to-follow recipes for busy students.
Every recipe displays nutritional information.
You'll be amazed what can be done with 5 ingredients.
Specification:
Brand

Cooking Light Magazine
Lemome 2021-2022 Planner with Pen Loop

Most law students who don't succeed fall victims to poor organization. There are a million things to be cognizant of while in law school including your next class, reading lists, papers due, pending oral arguments and more. And at the same time, the law student needs to maintain something akin to a personal life. It's a lot to keep track of and the best way to do so is to use this beautiful Planner 2019 with Pen Loop.
This academic diary planner ensures your student won't lose track of important dates and assignments and that they won't fall victim to procrastination. Getting in the habit of using a first-rate planner like this while in school will pay enormous dividends as your friend or loved one embarks on their legal career. There's an elastic closure, 2 full-length bookmark ribbons, holiday list, slots for tech and business cards and an exterior pen loop so you always have a writing implement at your disposal.
Key Features:
Daily, weekly and monthly entry sections.
Nearly 100 pages for notes.
High-quality archival grade paper resists environmental damage.
Beautiful faux leather cover exhibits timeless design.
Specification:
Brand

Lemome

Weight

15 ounces
LuminoLite Rechargeable LED Book Light

All the reading and writing that comes with law school can lead to eye strain and worse. The LuminoLite LED Book Light produces clean LED light that is many times more effective than light emitted from old-fashioned incandescent bulbs or fluorescents. "Clean" in this case means it takes less light to produce the same number of lumens and that such light doesn't typically produce glare.
The LuminoLite Rechargeable LED Book Light should be on your list of gifts for law students. The 3000K LED light emitted by the LuminoLite is ideal for reading and will eliminate eye strain and fatigue. The LuminoLite is also environmentally friendly since there aren't any disposable batteries involved and the infinitely flexible neck of the LuminoLite means your student will always be able to deliver the light where it's needed.
Key Features:
The best type of light for proper eye care while reading.
Fully rechargeable lithium-ion battery.
60 hours of clean, clear LED light per charge.
Flexible neck puts the light where needed.
Specification:
Brand

LuminoLite

Weight

2.08 ounces
Sennheiser HD 4.40 Around Ear Bluetooth Wireless Headphones

Sennheiser HD 4.40BT Wireless headphones provide extraordinary sound quality whether you're listening to the radio or you're synced to one of your other Bluetooth enabled devices. The aptX codex employed here allows your law student to listen to recorded lectures, take necessary music breaks or handle phone calls all without removing their headset.
The headphones themselves produce crystal clear highs with robust bass lines and fully-rounded audio effects. Near Field Communication with compatible smart devices drives stable Bluetooth connections that eliminate disruptions and save time and hassles. These comfortable all-around headphones also feature intuitive controls that make audio settings a snap and allow your student to switch effortlessly between a recorded lecture and a phone call from mom. Our handy guide to noise-canceling headphones features more great products like this.
Key Features:
Fully compatible with most mobile devices.
Features Bluetooth 4.0 and aptX technology.
Make calls, change tracks and adjust settings via ear-cup controls.
Utilize Near Field Communications (NFC)
Specification:
Brand

Sennheiser

Model

HD 4.40 BT

Weight

7.8 ounces
Bodum Chambord French Press Coffee Maker

While the dominant reality of law school will no doubt be reading, the law student in your life is going to need to be properly fueled in order to tackle an endless stream of legal tomes and the papers they generate. For that purpose, there is the Bodum Chambord French Press Coffee Maker. The Chambord design is known the world over and is synonymous with quality workmanship and quality coffee.
The borosilicate glass used to fashion the beaker of the Chambord coffee machine is extremely light yet also extremely tough. It's highly heat-resistant and won't cloud up after a few trips through the dishwasher either. What it will do is provide your favorite law student with the jump start they need in the morning and that extra gear they could use before launching into an important paper.
Key Features:
Made of borosilicate glass and high-grade stainless steel.
The coffee press is the best way to optimize flavor.
51 ounces of extraordinary law school fuel.
All components are 100 percent dishwasher safe.
Specification:
Brand

Bodum

Model

1932-16US4

Weight

1.8 pounds
Saddleback Leather Co. Business Notepad Holder




The adage "You never get a second chance to make a first impression" is still true and nowhere more so than in the legal profession where people need to completely trust you, your motives and your expertise. Showing up with a dirty, dog-eared notepad and an old mechanical pencil isn't going to endear you to people who need high-quality legal assistance. But pulling the Saddleback Leather Co. Full Grain Leather Folio from your briefcase will.
The Saddleback Leather portfolio is crafted from full grain leather and designed in such a way as to minimize seams. There's a durable pigskin lining, padded inserts, plenty of slots for pens, business cards and assorted tech as well as sleeves to accommodate a laptop or laptop and tablet. Perfect for A4 sized-notepads and standard size prints with additional slots for 5×8 inch notebooks and more. This is a great leather gift that keeps on giving.
Key Features:
Accommodates multiple notepads or a notepad and tablet.
Dedicated slots for business cards, calculator, pens and more.
Handsome genuine leather exterior.
Efficient design eliminates unnecessary seams.
Specification:
Brand

Saddleback Leather Co.

Model

NH-MD-CH

Weight

1.9 pounds
BOSTANTEN Leather Briefcase

While it's important to make sure the folio a lawyer pulls out of their bag is befitting of their station it's just as important that the bag they remove that folio from is a high-quality affair that reflects equally well on them. In the realm of law school graduation gift ideas, the Bostanten Leather Briefcase is a cut above the rest. It's durable, secure and eminently tasteful while also being practical and more affordable than it looks.
Inside there's a large central compartment along with a pocket for a laptop, a cell phone pocket and a zippered pocket for those things that shouldn't be exposed with the bag open. There is also a pair of exterior pockets that provide quick access to things like gloves, umbrellas, sunglasses and more. The Bostanten Leather Briefcase features a supple genuine leather finish with robust double stitching throughout and silver hardware items. It's the bag your law student deserves and our Premium Pick.
Key Features:
High-quality full-grain cow leather throughout.
Accommodates your laptop, cell phone, calculator and other techs.
Large central compartment for books, notepads and more.
A stylish, durable gift for law students.
Specification:
Brand

BOSTANTEN

Model

Variation

Weight

1.98 pounds

If there is one thing most law students find themselves in dire need of at some point it's a good laugh. And some first-rate haikus as well. For example:
Three straight days of study
No sleep in my lonely dorm
Or billable hours
Okay, we just made that one up but you get the picture. If the law student in your life is taking on a chalky appearance and starting to mutter things like "Miranda was convicted anyway" during dinner he or she definitely needs to put down the law books and pick up Haikus for Lawyers. Law students of all ages will appreciate the ability of the author to reduce complex issues to short, easily understood statements. This sort of distillation is a skill every law student needs to cultivate. 
Key Features:
Let's students unlock the zen lawyer within.
Enables one to laugh at legal absurdities.
Teaches law students that less is more.
Pentel GraphGear 500 Automatic Drafting Pencil

Besides reading and drinking coffee law students tend to do something else quite a bit: write. There are countless notes to be taken during lectures while reading up on case law and while trying to make sense of complex legal issues. And while pens get all the press there is something to be said for the ability to take the eraser to paper. The GraphGear 500 is a beautifully balanced writing pen that will make note-taking a pleasure instead of the academic equivalent of waterboarding.
The GraphGear 500 provides a nice long tip that isn't going to be bullied by rulers. It's also weighted toward the business end to take the stress off your wrist and fingers, which is important during a long day of note-taking. The GraphGear comes pre-loaded with Pentel Hi-Polymer lead that produces a bold, clear line. Best of all your law student won't ever have to sharpen it.
Key Features:
Ready to go with Pentel Super Hi-Polymer HB lead.
Forward weighting takes the strain off hand and wrist.
The beveled barrel provides an easy, firm grip.
Specification:
Brand

Pentel

Model

PG525A

Weight

0.48 ounces
Supreme Court Heat Changing Mug




The Supreme Court is where the future direction of the country is really decided. The landmark decisions here have each had a profound effect on the lives of the citizenry. Since studying Supreme Court decisions is an important part of any law student's education the Supreme Court Heat Changing Mug will ensure the law student in your family never loses sight of the court's most important rulings.
One of the more offbeat gift ideas for law students the bold Supreme Court Heat Changing Mug is more than a conversation piece. Each mug is printed with 30 famous (and infamous) Supreme Court cases that changed the direction of the nation. Just remember not to put it in the dishwasher or 200+ years of legal rulings will be washed away.
Key Features:
Morning coffee and Supreme Court precedent together at last.
Hot liquid makes the loser in these landmark cases disappear.
A big burly mug that's great for coffee, tea, hot chocolate and more.
Specification:
Brand

The Unemployed Philosophers Guild

Model

1657

Weight

15.2 ounces
Bey-Berk Legal Decision Maker Paperweight

As we mentioned earlier in this review of the best gifts for law students it's important that they have ways to relieve the stress and lighten things up a bit. The Bey-Berk Legal Decision Maker Paperweight will help them do just that. This novelty paperweight features silky smooth action and produces any one of 8 potential courses of action: plea bargain, settle, guilty, insanity plea, ask mom, not guilty and our personal favorite; beg.
All the hours of research and carefully crafting a defense or prosecution can now be sidestepped with just a flip of the wrist. Just kidding of course, but being able to produce a chuckle after a marathon study session will go a long way toward keeping your loved one grounded and their spirits up.
Key Features:
The law student's best friend.
Super smooth whirling motion.
A must-have for aspiring legal eagles.
Specification:
Brand

Bey-Berk

Model

G530L

Weight

13.8 ounces
Aibag Vintage Small Canvas Messenger Bag

The Aibag Vintage Small Canvas Messenger Bag is one of those law school gift ideas that's as fashionable as it is practical. It's light but incredibly durable, fashioned as it is out of high-quality sail-grade canvas. The stitching and detailing throughout the bag is remarkable and the genuine leather trim feature on the flap adds to the overall sense of quality and durability.
Inside the Aibag messenger bag is brilliantly arranged so as to bring order to the chaos that law school can sometimes create. The bag itself is just short of 12 inches tall by 10 inches wide and 2.5 inches deep. It's lightweight and compact but still large enough to hold scads of legal documents along with a laptop, notepads, writing instruments, cell phone, printouts and more. The icing on the cake is that it costs about the same as a large pizza. Hmmm… pizzaaa….
Key Features:
Robust stitching throughout will stand the test of time.
Fully adjustable for over the shoulder or across the chest carry.
Genuine leather trim with strong magnetic snaps.
Specification:
Brand

Aibag

Weight

1.2 pounds
Honey-Can-Do Portable Laptop Lap Desk




Most law students spend the better part of their time studying and writing. Problem is they don't always have a desk handy. With the Honey-Can-Do Portable Laptop Lap Desk that's never a problem. Whether they're in the park, on the train, on their bed or on a plane they'll always have the stable surface they need to bang out their paper so they can get on to the next assignment.
This portable tabletop is fashioned from durable medium density fiberboard (MDF) that will stand up to years of use without complaint. The desk measures 23 x 16 x 2.5 inches and won't warp or crack. It's the perfect size for laptops and can be carried along with the laptop in a decent-sized laptop bag.
Key Features:
Lightweight, portable computer table lets you set up anywhere.
Perfect for law students that who don't always have a table handy.
Durable construction with virtually no maintenance needed.
Specification:
Brand

Honey-Can-Do

Model

TBL-02869

Weight

1.49 pounds

So, your law student has the coffee press, now all they need is a way to keep their java hot while they study. As such, the last item on our list of gifts for law students is this 20 oz insulated mug from Yeti. Fabricated from durable 18/8 stainless steel this double-walled mug has a nice heft to it, never gets unbearably hot to hold and has a one-of-a-kind magnetic lid that effortlessly stays where you put it.
YETI Rambler is the perfect insulated mug for those long winter days shuttling between the law library, the dorm, and the classroom. It holds enough coffee, tea, hot soup, hot chocolate or just plain spring water to keep you going for hours and the no sweat design keeps hands and nearby papers nice and dry. The DuraCoat finish won't fade with time and the whole thing is dishwasher safe.
Key Features:
Includes Yeti magnetic lid.
Dishwasher safe.
Double walled 18/8 stainless steel.
Designed to fit all standard cup holders.
Specification:
Brand

YETI

Weight

12.6 ounces
Sign Up Now
GET THE VERY BEST OF GEARHUNGRY STRAIGHT TO YOUR INBOX