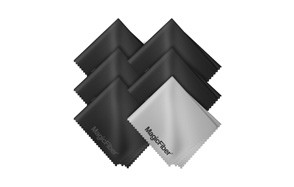 MagicFiber Cleaning Cloths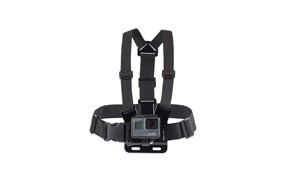 AmazonBasics Chest Mount Harness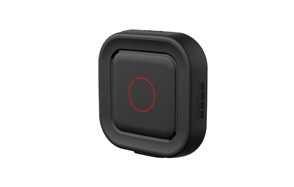 GoPro Remo
Go Pro has taken the video world by storm. But without the right accessories your Go Pro is little more than an action camera waiting to happen. To unlock its potential you need the right grips, mounts, sticks, filters, lights and more which means today is your lucky day because we're just about to sit down and go over what we consider to be the best Go Pro accessories out there.
For this list we're going to avoid the more mundane accessories such as memory cards and batteries and focus on those accessories that enable you to use your Go Pro camera in new and exciting ways. That said let's get started.
Our Top Picks For The Best Go Pro Accessories
See More Reviews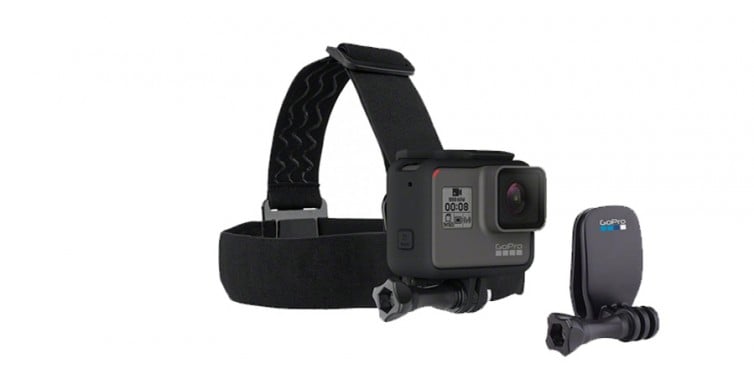 See More Reviews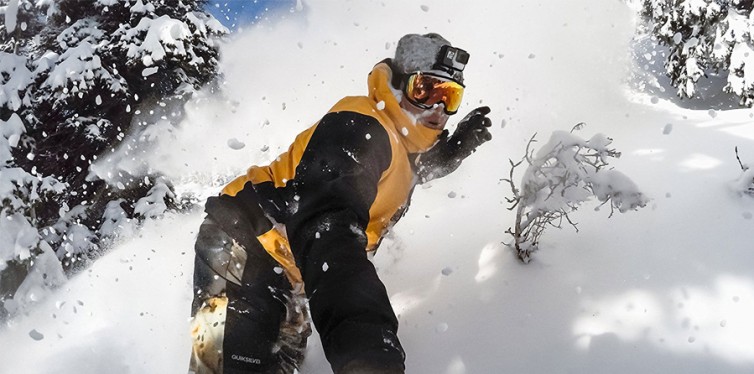 This official Go Pro Headstrap Mount has been proven time and again to provide a stable, dependable platform for your adventure cam. Mountaineers will recognize the configuration as being similar to that used on their headlamps. It easily adjusts to any head size or can be worn over your helmet.
The head mount is the classic accessory that's been used by thousands of mountain bikers, wingsuiters, base jumpers and all other types of adventure cam enthusiasts since the advent of the Go Pro era. This one will provide you a nice solid platform for your camera. The rest is up to you.
Specification:
Brand

GoPro

Model

ACHOM-001

Weight

9.9 oz
One size fits all with this official Go Pro head mount.
The camera stays firmly, dependably in place regardless of how gnarly the terrain might get.
Attach your camera to the bill of your cap or the strap of your backpack with the included Quick Clip.
No real cons here. Just makes sure to tighten the strap firmly.
2. AmazonBasics Chest Mount Harness
See More Reviews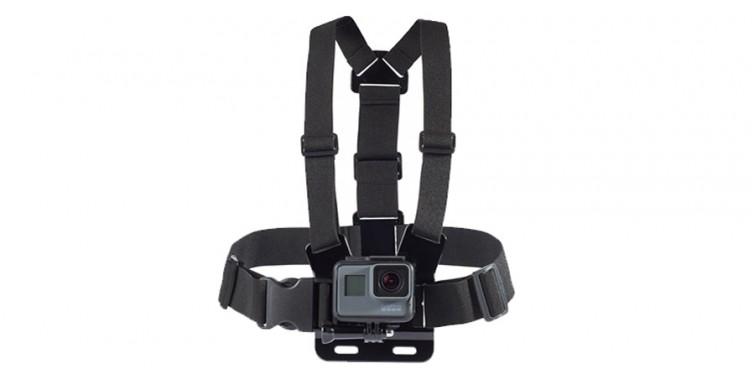 Get an alternate take on reality by attaching your Go Pro at chest level with this AmazonBasics Chest Mount Harness. While it's said to be perfect for just about everything where this really seems to shine is on the ski slopes.
The AmazonBasics Go Pro Chest Mount Harness allows you to explore a new angle by providing a safe and stable mid-torso GoPro mount for your action camera. Take it snowboarding, whitewater rafting or kayaking and see the world from a new perspective.
Specification:
Brand

Amazon Basics

Model

GP-XD-A

Weight

6.2 oz
Compatible with all current GoPro models. Fits everyone from the thinnest to the largest body types.
Compatible with all current GoPro models. Fits everyone from the thinnest to the largest body types.
3. GoPro Pro Seat Rail Mount
See More Reviews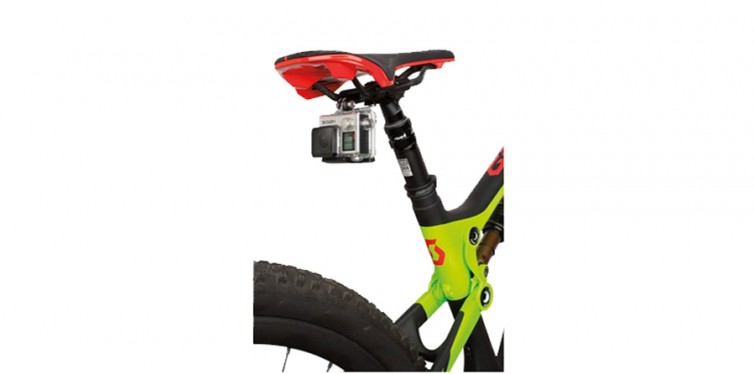 The rear facing angle is one that is woefully underrepresented in the world of moving pictures yet one ripe with curious, evocative potential. The Go Pro Seat Rail Mount allows you to capture the trailing angle and when combined with forward footage can present a captivating montage.
Most great ideas are simple and this one certainly fits the bill of being a great idea. You'll expand your visual repertoire and perhaps finally get 'the shot' in the process.
Specification:
Brand

GoPro

Model

AMBSM-001

Weight

0.32 oz
Compatible with a host of dual-rail bike seat designs and all current Go Pro models.
Extremely light and durable. Won't slow you down or get in the way.
Effortless one-screw under the seat installation.
Don't lose the wrench while you're on the trail or won't be able to make adjustments.
See More Reviews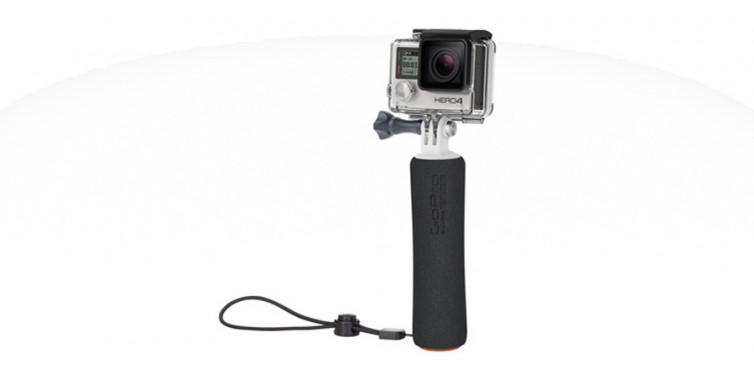 See More Reviews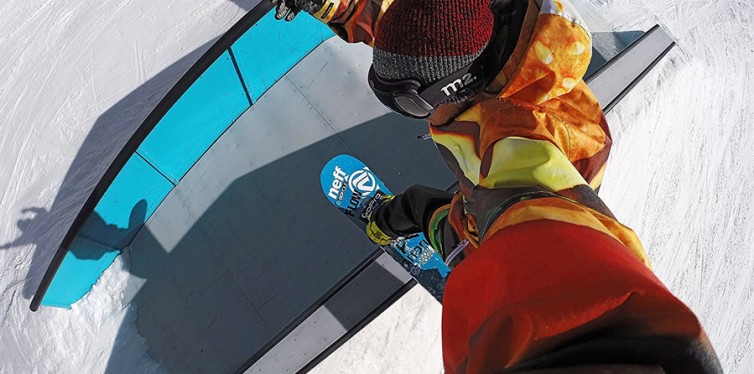 The Go Pro Handler ensures your adventure cam stays afloat regardless of what kind of ridiculous situation you get into. This hand grip employs subtle contouring and outstanding buoyancy.
Capture more stable underwater or surface imagery by securing your Go Pro to the Handler. It's like a steadycam for the water and will markedly improve the quality of your aquatic footage. The Handler provides you with greater flexibility and a more secure hold on your camera when things get dicey.
Specification:
Brand

GoPro

Model

AFHGM-001

Weight

3.36 oz
Soft non-slip material makes the grip easy to keep hold of in any situation.
Waterproof down to 10 meters.
Wrist strap can be a bit tough on the wrist.
5. GoPole GPSL-16 Scenelapse
See More Reviews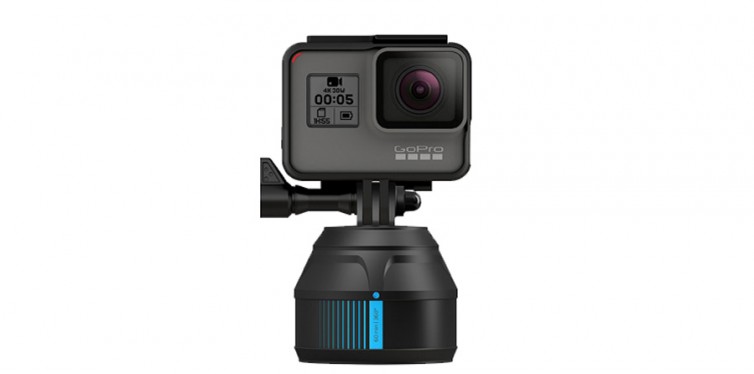 See More Reviews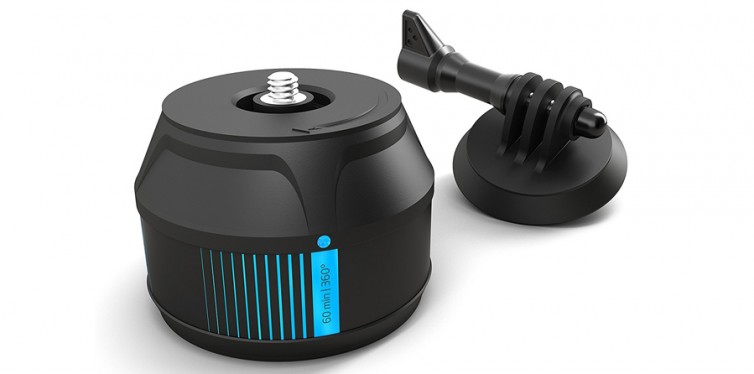 GoPole is one of the most popular makers of 3rd party Go Pro accessories out there. This rotating device gives you a slow pan of the vicinity that a lot of filmmakers find compelling.
For those who want a more fully fleshed out picture of their surroundings there's the GoPole Scenelapse rotating platform for your action cam. As the name implies it's mostly for those looking to create time-lapse videos. To that end it works great.
Specification:
Brand

GoPole

Model

GPSL-16

Weight

4.4 oz
Rotates 360 degrees over the course of 60 minutes.
Compatible with all models of Go Pro HERO.
Capture full panoramas whether standing still or in motion.
Can set the degrees of rotation but speed is fixed. No way to speed it up.
6. Fugetek FT-568 Selfie Stick
See More Reviews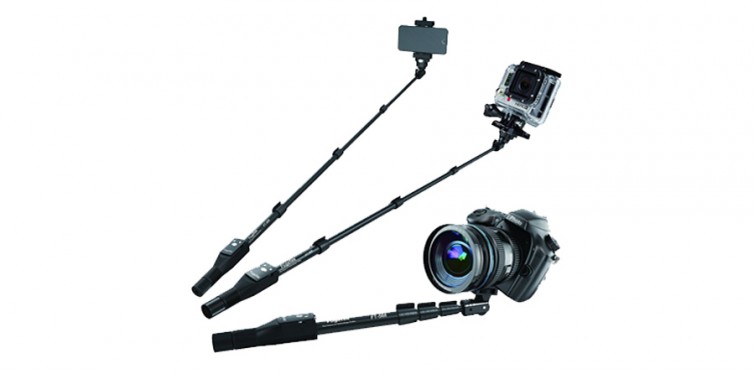 Create shake free selfies with the toughest selfie pole on the market. With its non-slip grip, Bluetooth capability and Go Pro adapter you can ride the wave of fun!
Maybe the best selfie stick on the market with its flip-locks and full sized handle. Take it with you up the icefall and get the ultimate selfie from the top or bring it to the concert to raise your Go Pro above the crowd for a clear view of the stage.
Specification:
Brand

Fugetek

Model

FT-568

Weight

9 oz
Full, comfortable handle allows you a firm grip.
Quick flip locks hold each extended section firmly in their grasp.
Manual with photo tips included.
Make sure you push those flip mounts down all the way.
See More Reviews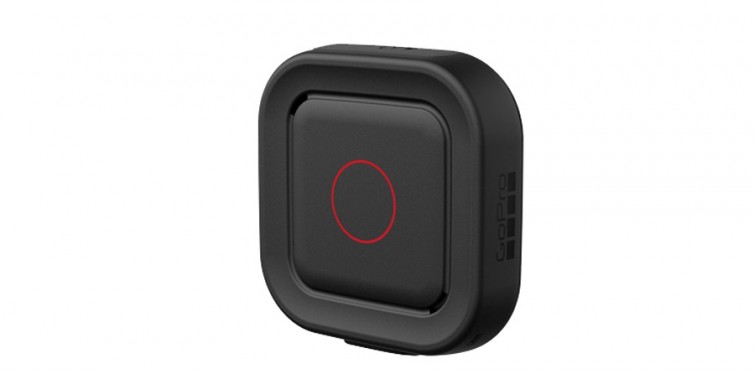 The Remo allows you more robust control over your HERO cam in windy conditions and noisy outdoor environments. An awesome gift for the Go Pro aficionado on your list.
A great gift idea for the adventurer in your life this Go Pro remote is one of the most effective you'll find at any price. They've simplified the voice commands and tweaked the tech so that, as long as you speak clearly, you should have total command over your HERO from up to 10 meters.
Specification:
Brand

GoPro

Model

AASPR-001

Weight

0.32 oz
On windy days when other remotes are failing your Remo delivers.
No chance you're going to forget the series of simple commands.
Great for riding the wave or windsurfing.
Full control of your HERO from up to 10 meters distance.
Not really a 'con' but remember to speak loud and clear. Mumbling won't get it done.
8. MagicFiber Cleaning Cloths
See More Reviews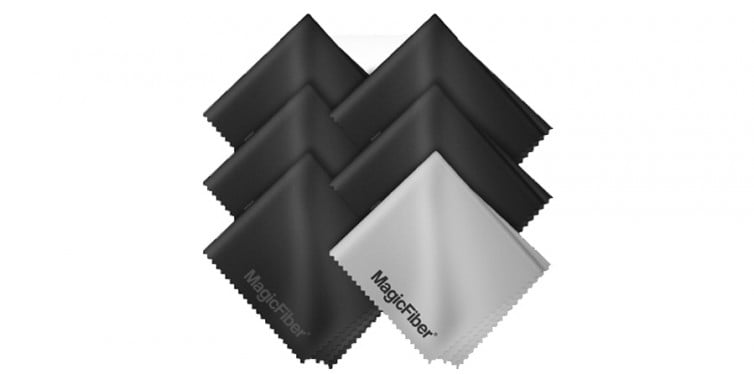 When you need to clean the lens of your Go Pro not just any cloth will do. You need these microfiber cloths to safely and effectively remove dirt, grease and fingerprints without scratching your lens.
There's nothing worse than cleaning the lens on your camera and discovering you've scratched the surface. That won't happen when you use these MagicFiber Microfiber Cleaning Cloths. You'll get a perfect result every time.
Specification:
Brand

Magic Fiber

Model

KC0005

Weight

0.32 oz
100% lint free. Won't leave problems behind like other cloths.
Completely washable. Can be used multiple times with confidence.
Each one individually wrapped to ensure cleanliness.
You'll need to wash them frequently as they begin to smear things after just a few uses.
See More Reviews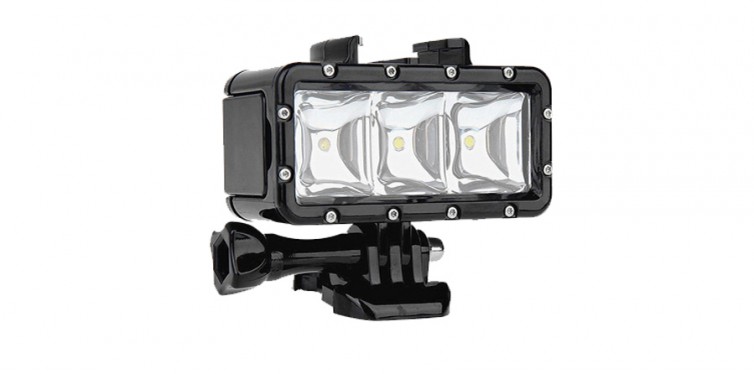 The SHOOT Waterproof Diving Light allows you to create documentary-quality videos of your diving exploits, snorkeling or night time adventures.
The light is very easy to hook up and works like a charm even in deep water. Provides a wide angle of illumination and 300 lumen so you'll get decent video when diving that shipwreck. Affordable and compact, it's a great addition to your diving or other kit.
Specification:
Brand

SHOOT

Model

f570xt

Weight

6.4 oz
3 waterproof LEDs. Each one encased in its own reflector for maximum lighting efficiency.
Can be charged through USB port in your car. 80 minutes of light per charge under normal circumstances.
Practical concerns about energy usage limit the amount of light it throws.
10. Smatree SmaPole Selfie Stick
See More Reviews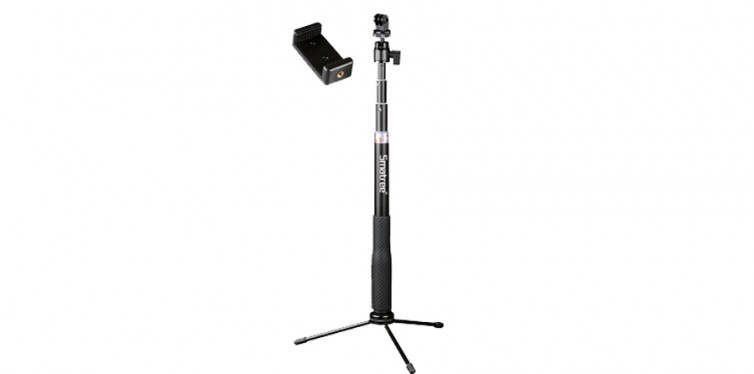 The Smatree SmaPole is made of tough, durable aluminum tubing and can be adjusted out to 36 1/2 inches.
Set up your Go Pro to catch the action as the racers fly by or take it in hand and use it as the ultimate luxury selfie stick. Whatever you can imagine you can do with this selfie stick tripod from Smatree.
Specification:
Brand

Smatree

Model

Smapole Q3

Weight

15.2 oz
The head conveniently rotates a full 360 degrees and locks fast and tight.
Can easily be extended out to 36 1/2 inches with just a twist of the shaft.
Tripod stand accepts any monopod.
Tripod itself isn't going to win any stability awards.
Buyers Guide
Below are some of the most common questions related to Go Pro accessories.
What Are The Best Accessories For A GoPro?
That's ultimately a matter of taste and personal preference. For the most part though the best accessories are those that allow you to do something new with your adventure cam.
How Much Are GoPro Accessories?
It depends entirely on the accessory in question but typically they range in price from a few dollars to perhaps $70 or $80. It's rare to find one that costs more than that.
How To Use GoPro Attachments?
Most Go Pro add-ons are designed to allow you to mount your camera in ever-new, ever more innovative ways in order to enhance the quality of your documentation. So that is how they should be used.
How To Attach GoPro Accessories?
The exact method for attaching a particular accessory or extension will depend on the nature of the accessory and who designed it. There are several brands of Go Pro head mounts for instance and each has their own method of attachment.
What GoPro Accessories Do I Need?
Since most Go Pro accessories are very affordable the best course of action may be to simply try as many different accessories as possible until you find a few that give your video the kind of oomph you're after.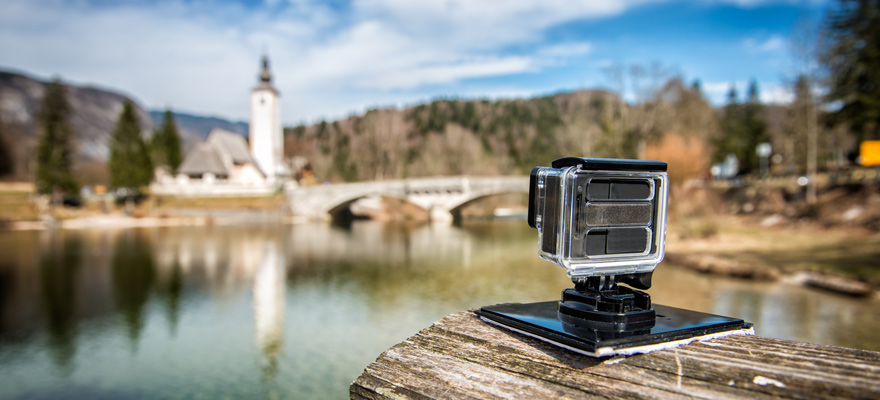 Things To Consider When Buying GoPro Extensions
There's really only one criteria that should matter when it comes to buying Go Pro accessories such as the ones profiled here and that is this: does it enhance the quality of your adventure footage? Just as fashion accessories like a bracelet or broach will activate an outfit or the right lens will help you get the most out of your DSLR, Go Pro accessories should allow you to get more from your adventure cam. They should open up new documentary as well as expressive pathways and present your activities in new and unexpected contexts that conjure the much sought after "Oh wow!" response from your audience.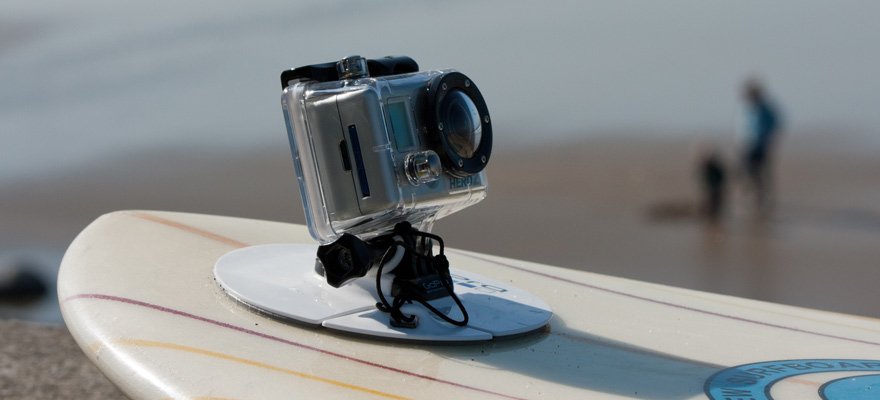 Conclusion
Go Pro continue to produce innovative and ever more durable and remarkable cameras on a regular basis and as their product line grows, no doubt the number of accessories available for those cameras will grow too. We hope you found this information helpful and be sure to stop back regularly for more product reviews, guides and information from gearhungry.com.