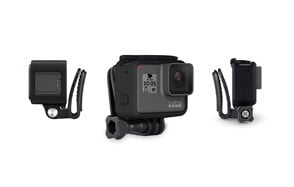 GoPro Headstrap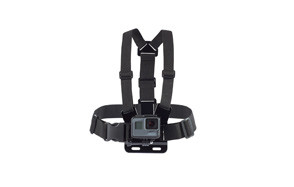 AmazonBasics Chest Mount Harness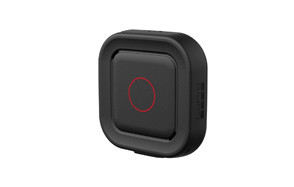 GoPro Remo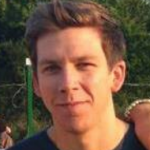 GoPro has taken the video world by storm. But without the right accessories your GoPro is little more than an action camera waiting to happen. To unlock its potential you need the right grips, mounts, sticks, filters, lights and more which means today is your lucky day because we're just about to sit down and go over what we consider to be the best GoPro accessories out there.
For this list we're going to avoid the more mundane accessories such as memory cards and batteries and focus on those accessories that enable you to use your GoPro camera in new and exciting ways. That said let's get started.
The Best GoPro Accessory
GoPro Accessories Buyers Guide
Below are some of the most common questions related to GoPro accessories.
Q: What Are The Best Accessories For A GoPro?
A: That's ultimately a matter of taste and personal preference. For the most part though the best accessories are those that allow you to do something new with your adventure cam.
Q: How Much Are GoPro Accessories?
A: It depends entirely on the accessory in question but typically they range in price from a few dollars to perhaps $70 or $80. It's rare to find one that costs more than that.
Q: How To Use GoPro Attachments?
A: Most GoPro add-ons are designed to allow you to mount your camera in ever-new, ever more innovative ways in order to enhance the quality of your documentation. So that is how they should be used.
Q: How To Attach GoPro Accessories?
A: The exact method for attaching a particular accessory or extension will depend on the nature of the accessory and who designed it. There are several brands of GoPro head mounts for instance and each has their own method of attachment.

Q: What GoPro Accessories Do I Need?
A: Since most GoPro accessories are very affordable the best course of action may be to simply try as many different accessories as possible until you find a few that give your video the kind of oomph you're after.
Things To Consider When Buying GoPro Extensions
There's really only one criteria that should matter when it comes to buying GoPro accessories such as the ones profiled here and that is this: does it enhance the quality of your adventure footage? Just as fashion accessories like a bracelet or broach will activate an outfit or the right lens will help you get the most out of your DSLR, GoPro accessories should allow you to get more from your adventure cam. They should open up new documentary as well as expressive pathways and present your activities in new and unexpected contexts that conjure the much sought after "Oh wow!" response from your audience.

Conclusion
GoPro continue to produce innovative and ever more durable and remarkable cameras on a regular basis and as their product line grows, no doubt the number of accessories available for those cameras will grow too. We hope you found this information helpful and be sure to stop back regularly for more product reviews, guides and information from gearhungry.com.