Best Diary Planners For Men in 2022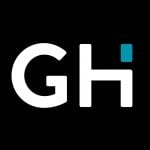 This product guide was written by GearHungry Staff
Last Updated
March 16, 2018
GearHungry Staff
GearHungry Staff posts are a compilation of work by various members of our editorial team. We update old articles regularly to provide you the most current information. You can learn more about our staff
here
.
GearHungry may earn a small commission from affiliate links in this article.
Learn more
With a new year comes a new start. A chance to build upon last year's successes and learn from the missteps. An opportunity to chart a course to a happy, more satisfying future where your dreams have a chance to take root. If you're to make the most of the New Year you'll need a few basic tools to assist you. One of those is the diary planner; a decidedly analog device in a digital world but one that steadfastly refuses to go away because it works. Why does it work? Because, as studies have shown, we retain things better when we actually write them down. And better retention equals fewer missed opportunities equals that better life we're all after.
The Best Diary Planner For Men
There are a lot of diary planners for men out there and finding the best one can be a formidable task. To save you time and effort we've done the research and compiled everything into the following list of the best planners/organizers for men on the market today.
Lemome 2020 Diary Planner
The Lemome 2020 Planner boasts plenty of fantastic features that will make you realize planning out your life isn't so dull after all. It comes with thick paper that readily accepts many ink types without showing through the other side, while this paper is also easy to write on, allowing your pen to glide from one day to the next with ease.
It comes with planning options for the week, month, and year so you can track events, happenings, and any goals you set your on January 1st. If you're partial to keeping mementos from your year, the inner pocket offers plenty of room to keep them safe and will help serve as a reminder of the year you've had later on. You can also use it to keep business cards and receipts that you may need in the future.
It is available in two sizes, the 5" x 8" or 8.5" x 11" so you can decide which option is more convenient for you. If you're regularly on the move, the smaller version may be easier to carry around, while the larger size is suitable for the home or office.
Unlike some planners you may come across, the Lemome 2020 Planner is exceptionally user-friendly. Its lay flat design makes it easy to write in without straining your hand or messing up your handwriting, and it will also minimize smudges and similar issues. You've got 80 sheets, with a total of 160 pages to keep track of your days and weeks in, while the 16-month planner stickers will help you stay prepared even into 2021. You may also like some of these best smart notebooks from our list, so check them out.
Key Features:
Thick paper
Inner pocket
Week, Month, Year planning
2 sizes
Lay-flat design
80 sheets
16 month planner stickers
Specification:
Brand

Lemome

Weight

1.61 pounds
Brendon Burchard The High Performance Diary Planner
If you're someone who struggles to motivate themselves and stay motivated, The High Performance Planner is the perfect choice for you and can help you make changes and see results immediately.
The journal and planner combination make it a diary that boasts another dimension compared to other options, and it doesn't just allow you to plan out your days, weeks, months, and year as whole, but also work towards any goals you have set for yourself and want to achieve by the year's end. If you can't think of anything yourself, you can take advantage of the morning and evening prompts to help kick-start your evolution into a better person.
Throughout the year, you can also complete self-assessments that can help keep you on track, while the calendar keeps you organized and helps you prepare for and anticipate important events to ensure you are ready for anything throughout the year.
With 60 undated days, you're also in total control of how much or how little you aim to achieve each day, and this can help boost your motivation and productivity, as you don't feel restrained or overwhelmed by demands and expectations. This also means it doesn't matter if you pick up the planner a little later in the year, as you can start from whatever date you need to.
Also included in a free online assessment to help you track your habits and learn more about patterns in your behavior that lead to either positive or negative actions. Finally, you'll feel in total control of your life.
Key Features:
Journal / Planner combo
Writing prompts
Self-assessments
Calendar
60 undated days
Free online assessment
Daily, Weekly, and Monthly pages
Specification:
Brand

Brendon Burchard

Weight

1.7 pounds
LM Little More Daily Organizer Planner
Available in 3 colors and with 328 no-date pages, the LM Little More Daily Organizer Planner is another superb option for those who feel they need to start planning better whenever they are ready. This versatile daily planner provides plenty of options for you to get better at keeping track of days and weeks, as well as any birthdays, meetings, big dinners, or surprises you made promises about at the beginning of the year.
The 80 gsm paper is thick and comfortable to write on. It is fountain pen-friendly, too, so you don't need to worry about colors seeping through and messing up your whole week. The gold edges of this paper give your planner a classic and sophisticated look, while the soft vegan cover ensures a cruelty-free product all around.
Its versatile application makes it ideal for a range of needs, so whether you're a teacher, a student, a CEO, or just somebody working hard to get their life back on track through organization and routine, this is the notebook for you. To make things a little more fun, there are stickers for work and life, and these make any tasks and events easily identifiable so you know what to prioritize and when.
You can also use the planner to keep track of appointments, create to-do lists, make a note of daily of weekly activities, and make sure you never miss an event or meeting again. For straightforward schedule management, this is a fantastic planner to choose whenever you're ready.
Key Features:
3 colors
328 no-date pages
Soft vegan cover
80 gsm paper
Versatile application
Stickers for work and life
Appointments, to-do lists, activities, events, meetings
Specification:
Brand

LM LITTLE MORE

Model

LM-124HG

Weight

1.01 pounds
Moleskine Classic 12 Month 2020 Daily Planner
The final option is a brand that needs no introduction. The Moleskine Classic 12 Month 2020 Planner is everything you'd expect from such an iconic brand that is famous worldwide for its quality and classy design. This 2020 planner is available in both Daily and Weekly versions, making it ideal for a range of needs and demands to fit seamlessly into your lifestyle.
It is also available in various sizes, including the Large and Pocket options, to make it easy for you to carry around with you or keep in one place to guarantee poutine organization. If you love it enough, you can always purchase two different sizes so you can feel prepared wherever you are. The Moleskine also comes in a range of 8 colors, so rather than the standard Black, you can take your pick from Magnetic Green, Scarlett Pink, and Ripe Yellow, among other options.
This is a fantastic notebook for tracking your productivity, while the Calendar grids and spacious day-to-day sections make it fantastic for keeping your schedule clear no matter how tight it may feel sometimes. This easy scheduling will make everyday tasks feel like a weight off your back, and make it easier than ever for you to arrange a time for the essentials, from important meetings to time to yourself.
The quality shines through, and this means you'll likely consider this to become your planner for life. The textured paper allows for easy, flowing script that won't bleed or run so you won't just manage to jot down vital reminders, you'll be able to read them, too.
Key Features:
Daily or Weekly versions
Various sizes
8 colors
Track productivity
Deluxe quality pages
Calendar grids
Easy scheduling
Specification:
Brand

Moleskine

Model

8058647628721

Weight

1.09 pounds
Action Day Planner is a really attractive, full sized planner that's the perfect accompaniment to your briefcase. It lays flat as water when you open it up so there's no wrestling with it when you're trying to take notes while on the phone or during a meeting. There's an elasticized loop to hold your pen, a "tasks" section, a "goals" section and a section for keeping track of work you've delegated. There's 29 blank pages for taking notes, more than many other planners and the 100 GSM acid free paper is a joy to write on with any instrument.
We appreciate the rounded corners, the durable elastic closure mechanism and the fact that it comes in black, red or blue (because not everyone is down with black). Any beefs we have are modest and include the lack of a business card holder and the lack of a bookmark strap. Other than that it's all good. This is a handsome, effective organizational tool that you're going to love. This can be a perfect gift for Law students.
Key Features:
8" x 6"
100 GSM paper
Spiral binding
Elasticized pen loop
3 color choices
Specification:
Brand

Action Day®

Weight

11.4 ounces
Passion Diary Planner Dated Jan-Dec – Daily Agenda
This is an extremely durable daily planner that's going to stand up to whatever life dishes out. It's well organized into days, weeks and months and the heavy duty paper will accept everything from your #2 pencil to fountain pens and highlighters. If it has a weakness it's that it plays up the new age huggy feely stuff maybe just a bit too much for some guys. Each page has an inspiring quote and there's something called "The Passion Roadmap" that is supposed to help provide you a framework for success. Will it? We'll leave that up to you.
But new age clichés aside the Passion Planner makes this list because of the quality of the workmanship involved, the fact that it has more than 200 pages of 100% recycled 120 GSM (grams per square meter) paper and the fact that it allows you to organize your thoughts and schedule in an intuitive fashion. It also doesn't hurt that it has a heavy duty accordion pocket on the inside of the back cover. This is where you store today's important notes and documents so that you'll have them at the ready when the time comes. Not for everyone but everyone who buys one should be well pleased. Be sure to also check out our list of the best student planners for more great items like this.
Key Features:
5.83" x 8.27"
Faux-leather cover
Handmade quality
Durable binding
Specification:
Brand

Passion Planner

Weight

13.4 ounces
Nomatic Planner- Agenda, Whiteboard, Organizer and Daily Planner
You'll probably like the charcoal grey color of this Nomatic Planner as much as we do. It's a refreshing change from black and one that makes this planner appropriate for any situation. The 125 GSM paper is substantial enough to stand up to your pens and highlighters without bleeding through and provides a nice smooth surface so that whatever you write is clear and legible. It's a little bigger than some other planners but you were never going to carry something like this in your pocket anyway. So a little bigger may actually be a little better.
The reinforced binding means you can take this planner just about anywhere with you without worrying that it's going to wind up looking like it went through the laundry. The whiteboard paper is a nice touch that allows you to make calculations on the go without filling up all your note pages. And those lined note pages help you organize your notes more effectively than the blank pages you'll find in most other organizers. There's also 3 bookmarks because Nomatic understands that sometimes more than 1 thing is important. Be sure to also check out our list of the best sketchbooks for more great items like this.
Key Features:
6" x 9"
Back cover pocket
Whiteboard paper
Lays flat when open
Specification:
Brand

NOMATIC

Model

FBA_PL-BLKL

Weight

1.2 pounds
Filofax Malden Ochre Leather Organizer, Agenda, Calendar
The Filofax Malden Leather Organizer is a serious professional organizer that looks the part in every respect. It's going to set you back several times what some of the other planners on this list will but if making an impression is important you'll bowl them over like 10-pins with this puppy. The leather is soft and supple and has a very pleasing scent to it. When you carry it solo it nestles into your palm firmly and is never a chore to tote it about.
Inside you'll find the usual suspects in a loose leaf binder setup that allows you to keep the planner for years by swapping out inserts. The stitching is beautifully done, there are pockets for business cards a zippered pocket for important things you can't afford to have falling out and a large pocket built into the inside of the back cover for those things you need today. The finishing touch is the snap closure, which is firm and effective.
Key Features:
7.87″ x 9.25″
Loose leaf design
High grade leather
Colored note paper
Specification:
Brand

Filofax

Model

025847 18

Weight

1.3 pounds
Diary Planner - Conclusion
With the right planner you'll never miss another meeting, class or important phone call and any of the above daily/diary planners will allow you to stay on top of the myriad aspects of your busy life. Which one is right for you will depend largely on whether you need to project an image or if you just need a bit of help keeping track of things.
Sign Up Now
GET THE VERY BEST OF GEARHUNGRY STRAIGHT TO YOUR INBOX